There's a name for birdwatching, it's twitching. Twitchers always seem to raise a laugh because they are like trainspotters; a bit singular and independent besides being oblivious of their nerdy anorak image. So, anoraks and binoculars at the ready this seasons bags come with avian references and influences.
British birds are the favourites, but as we know birds do not respect boundaries or borders. Their movements and routes make patterns that we've developed and taken ideas from, working them into knitwear. The feathers worn by British birds quite often look quite drab until they are inspected closely, we have found purples, greens and everything in between.
Pack a flask and wrap up your sandwiches in greaseproof paper and fit it all in a fin with your waterproofs, or go a bit more lightweight with a satchel or smaller crossbody.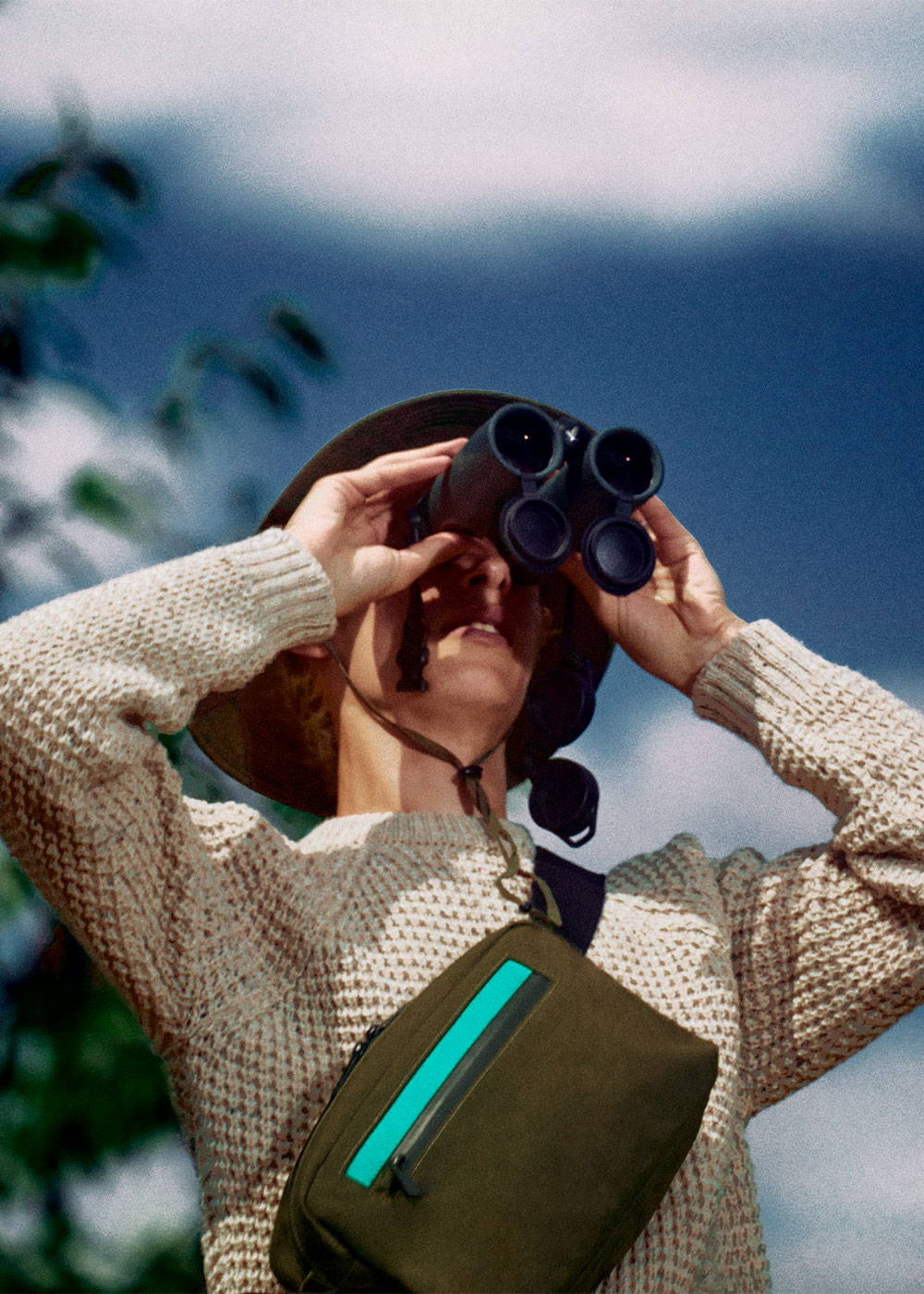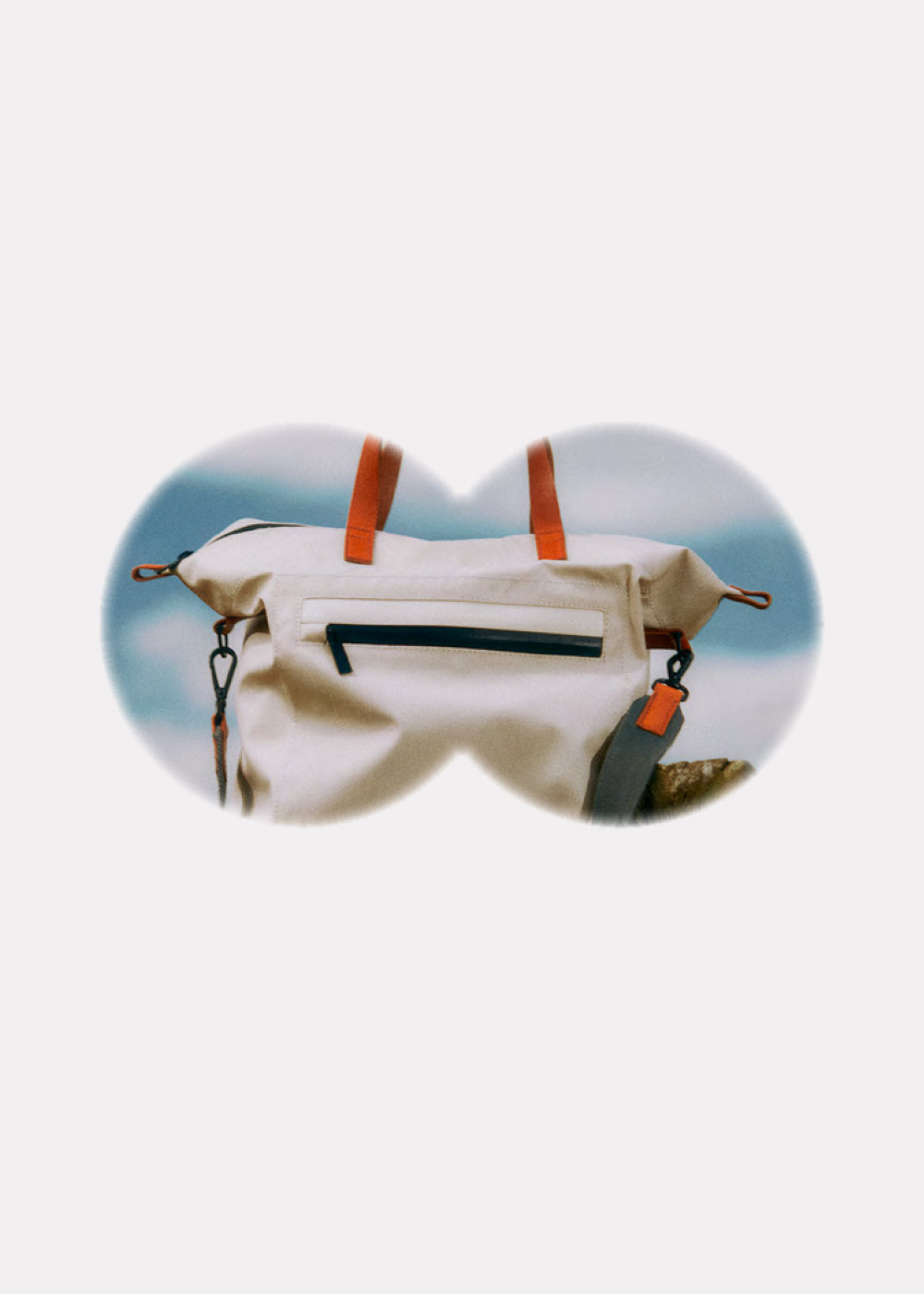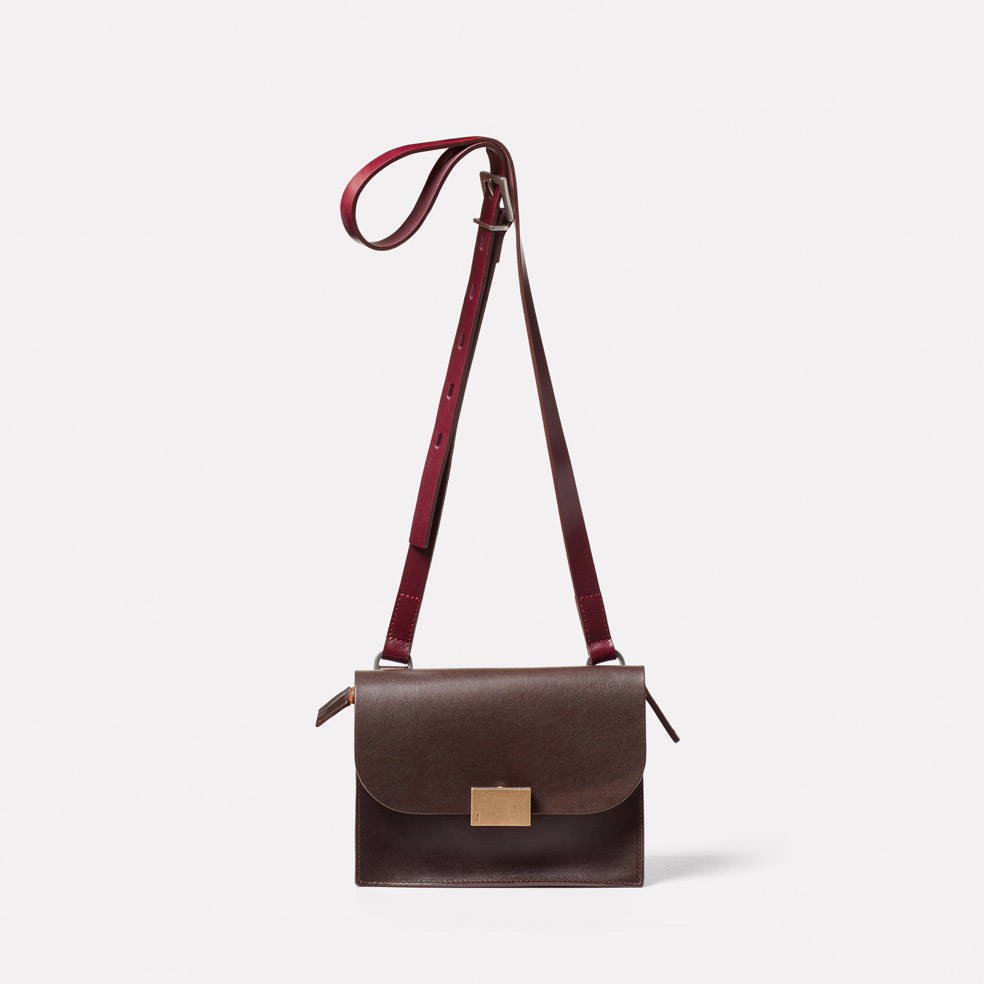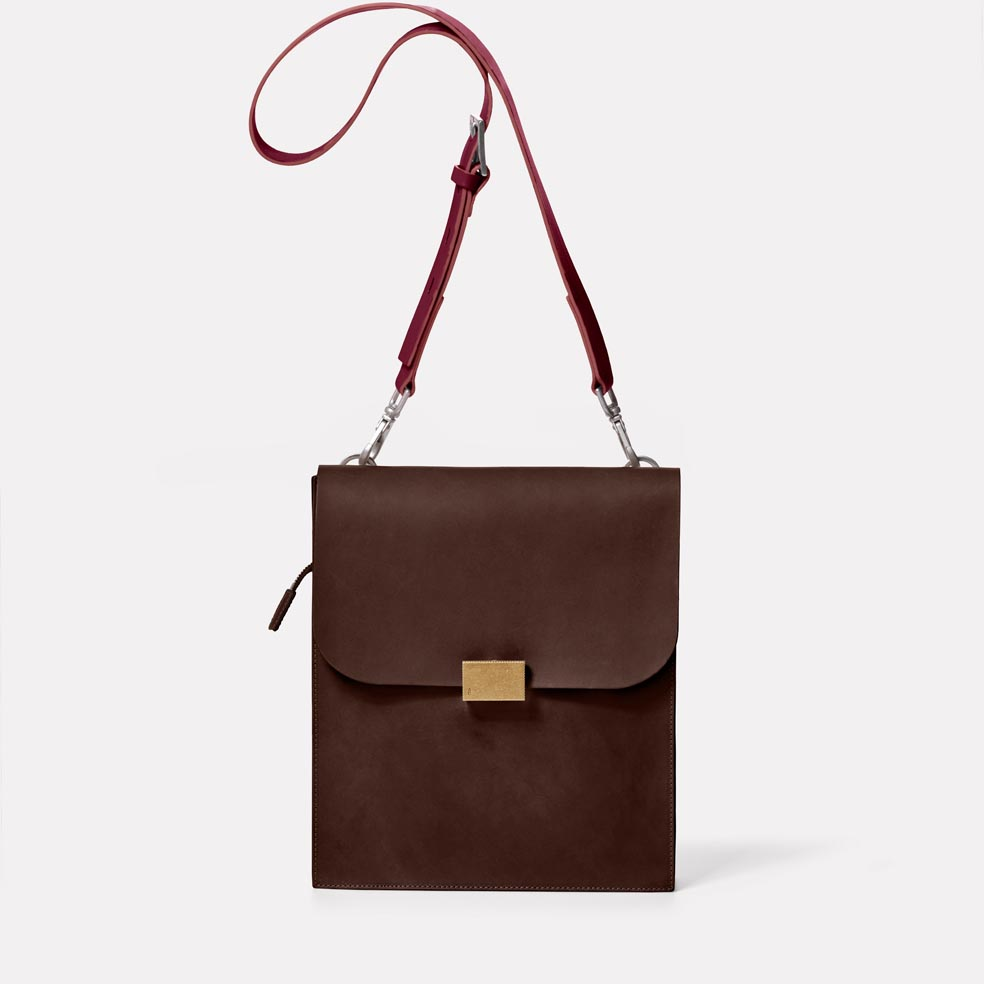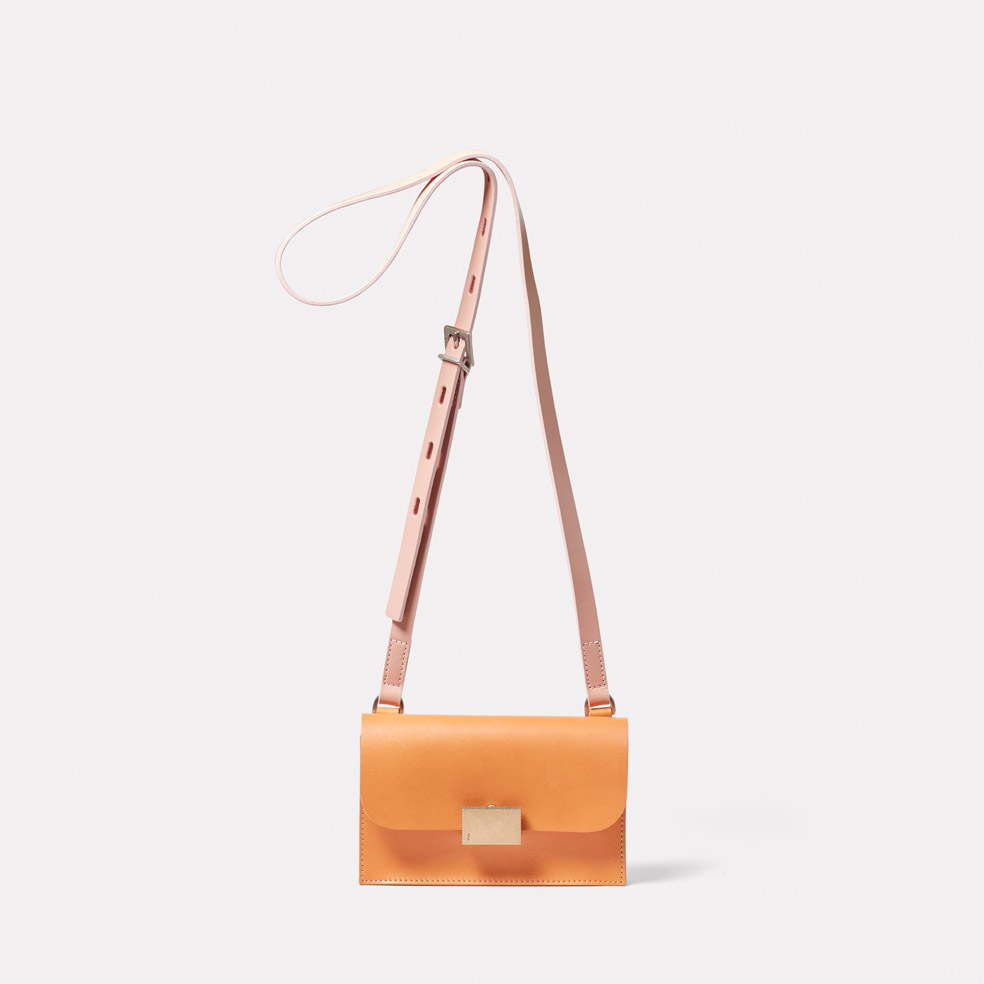 There is an edge to the bags in the Boundary Leather group. Contrasting colours and sharper corners take 70's references. The leather firmly holds its shape and is polished and waxed to a luxurious sheen.
The leather firmly holds its shape and is polished and waxed to a luxury sheen. The aged brass fitting is custom made with a smooth face and industrial knurled edges. It locates neatly to close.
Colours for AW20 are apricot with pink contrast pink handle, dark brown & purple and all black. A new mini bag joins the group this season in all three colours.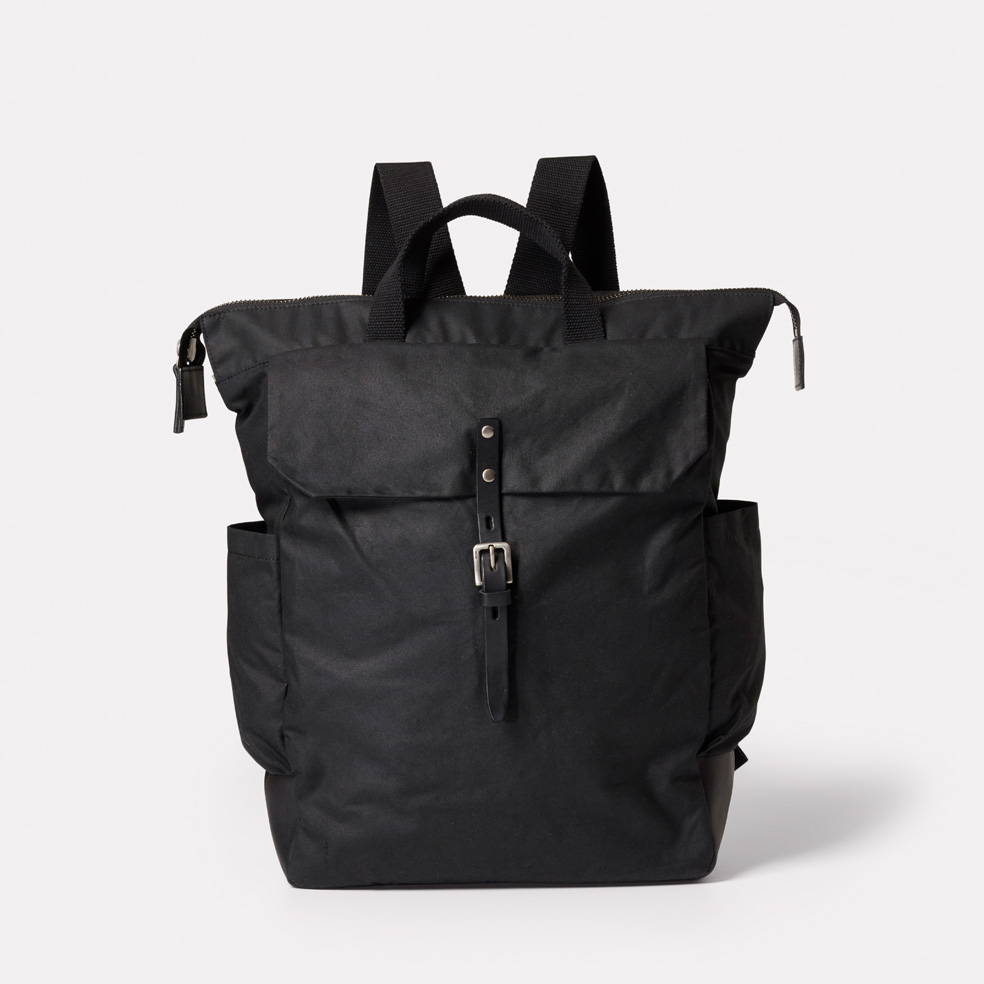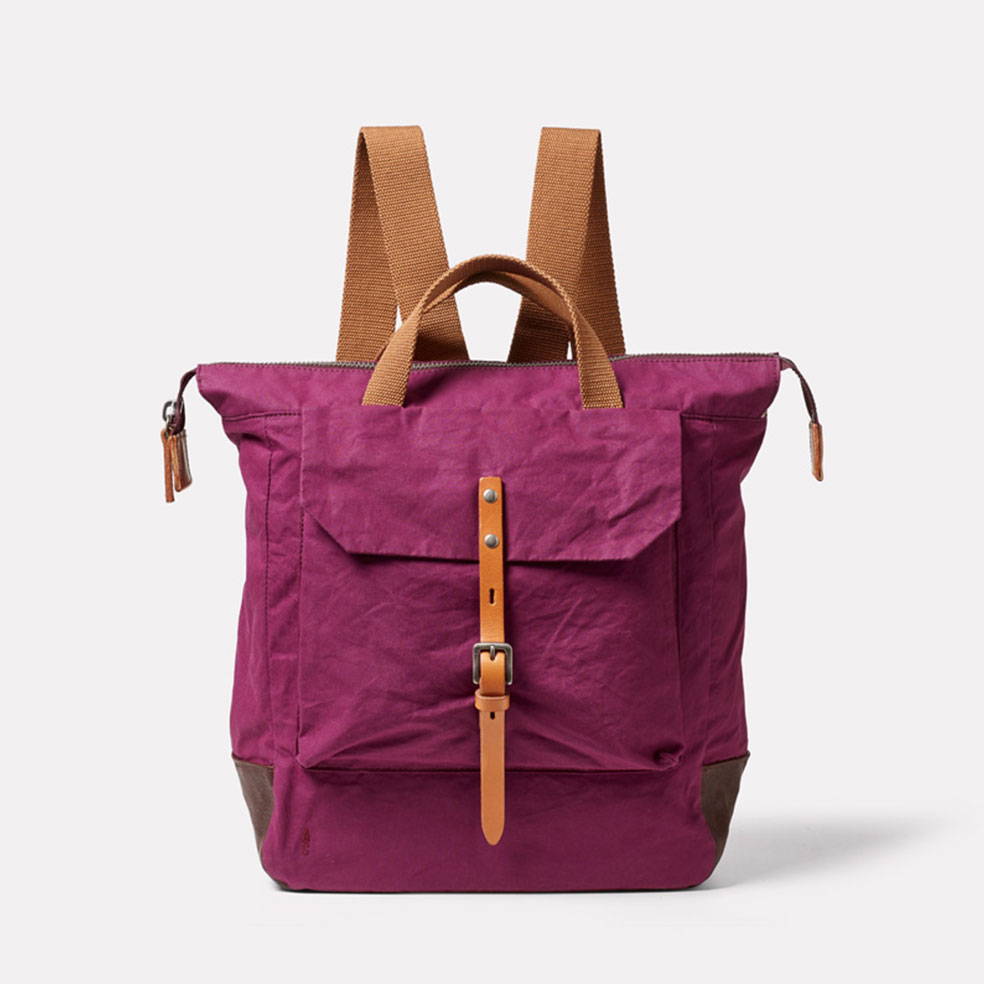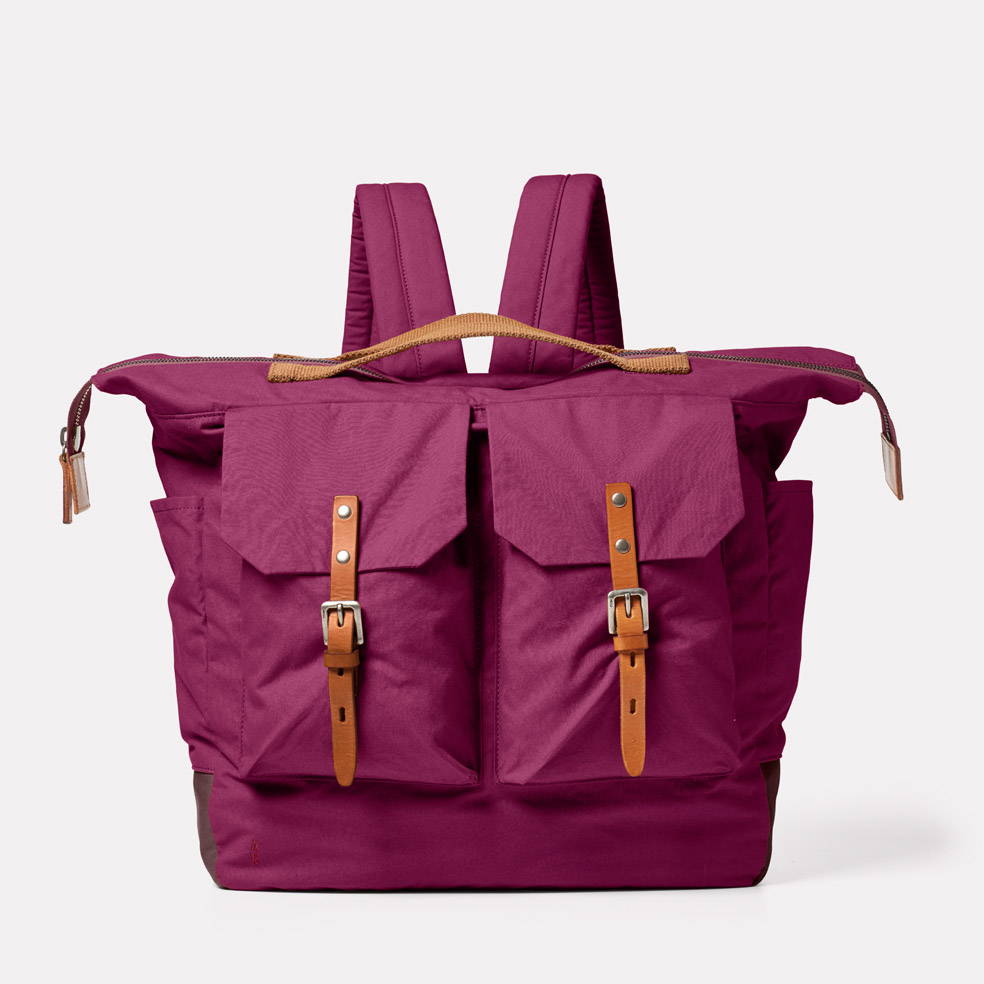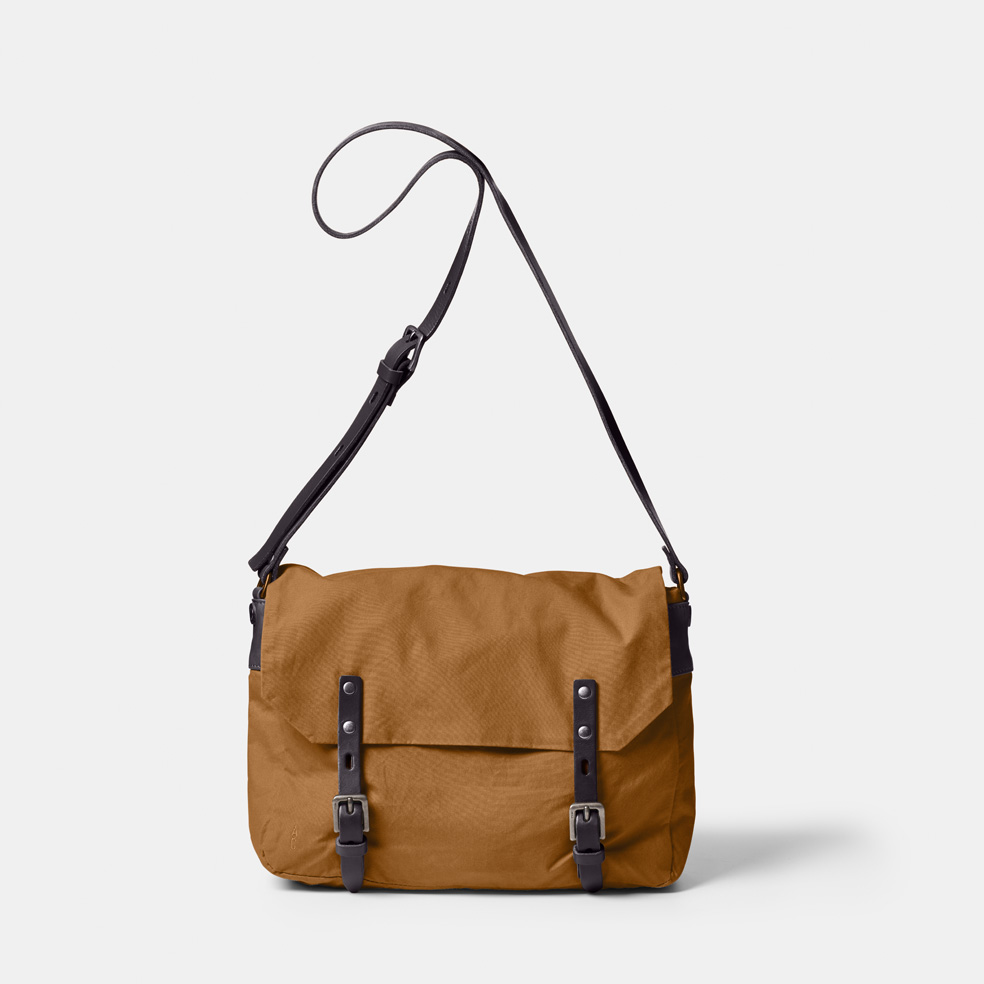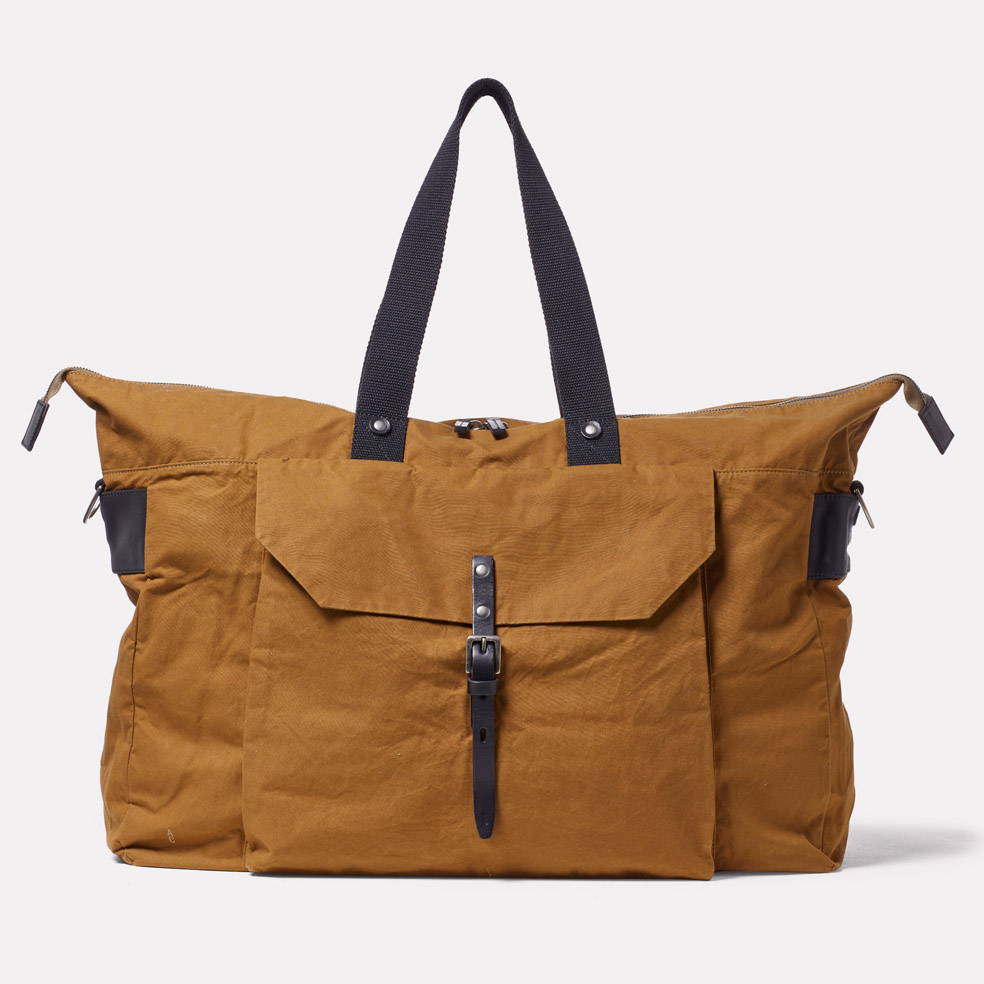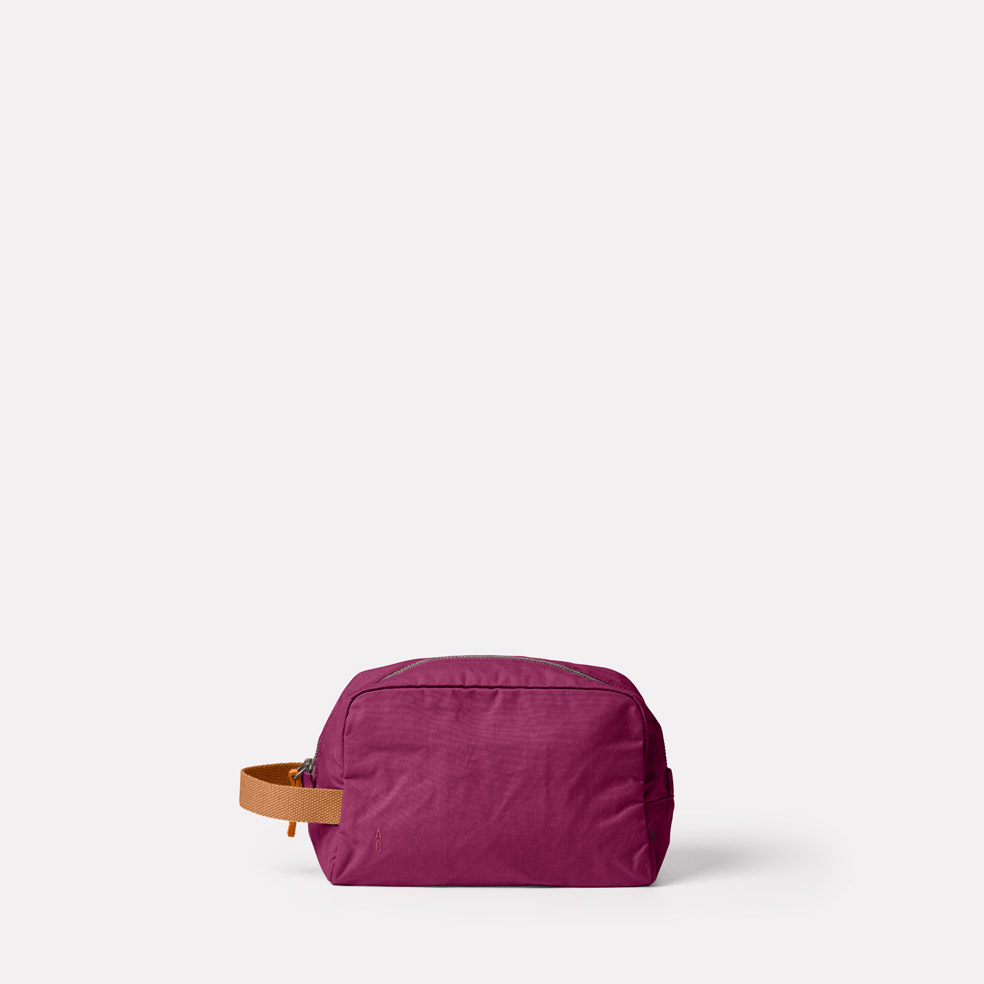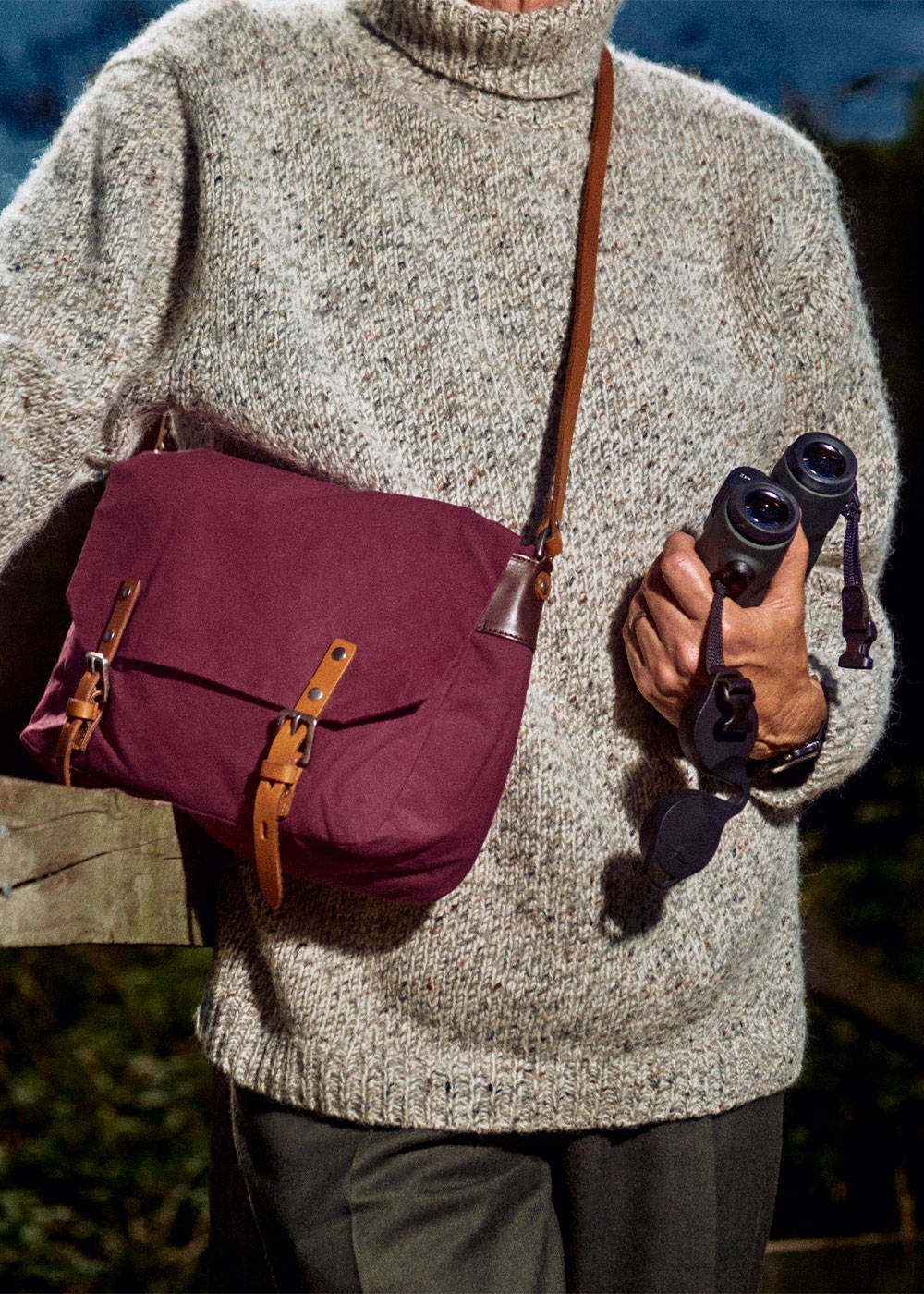 Our Waxed Cotton story is synonymous with Ally Capellino. From the original idea of a soft satchel for men in 2004, the range has grown into an iconic staple, with flagship pieces being our functional backpacks. With a cult-like following of both men and women (as well as their parents and children), the collection has been loved and treasured over years.
Plum and breen are the colours for the season referencing the Starling's feather colours.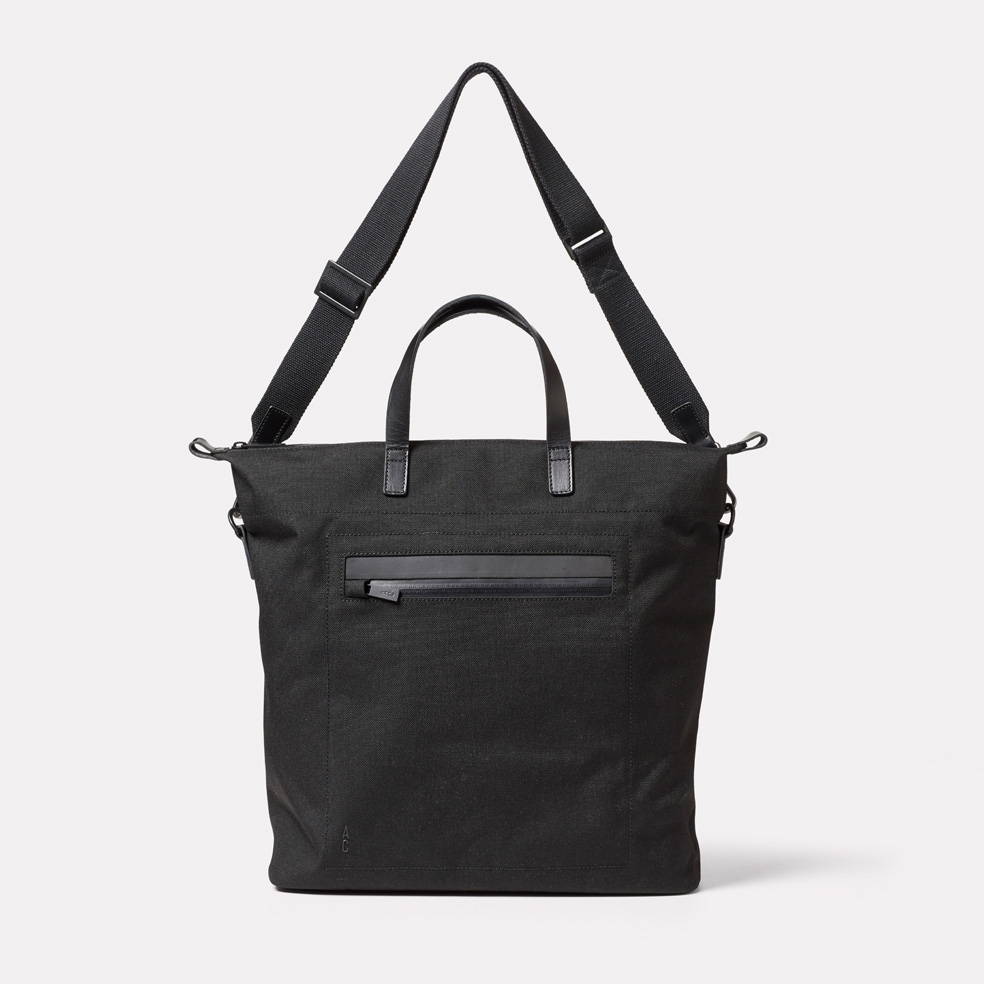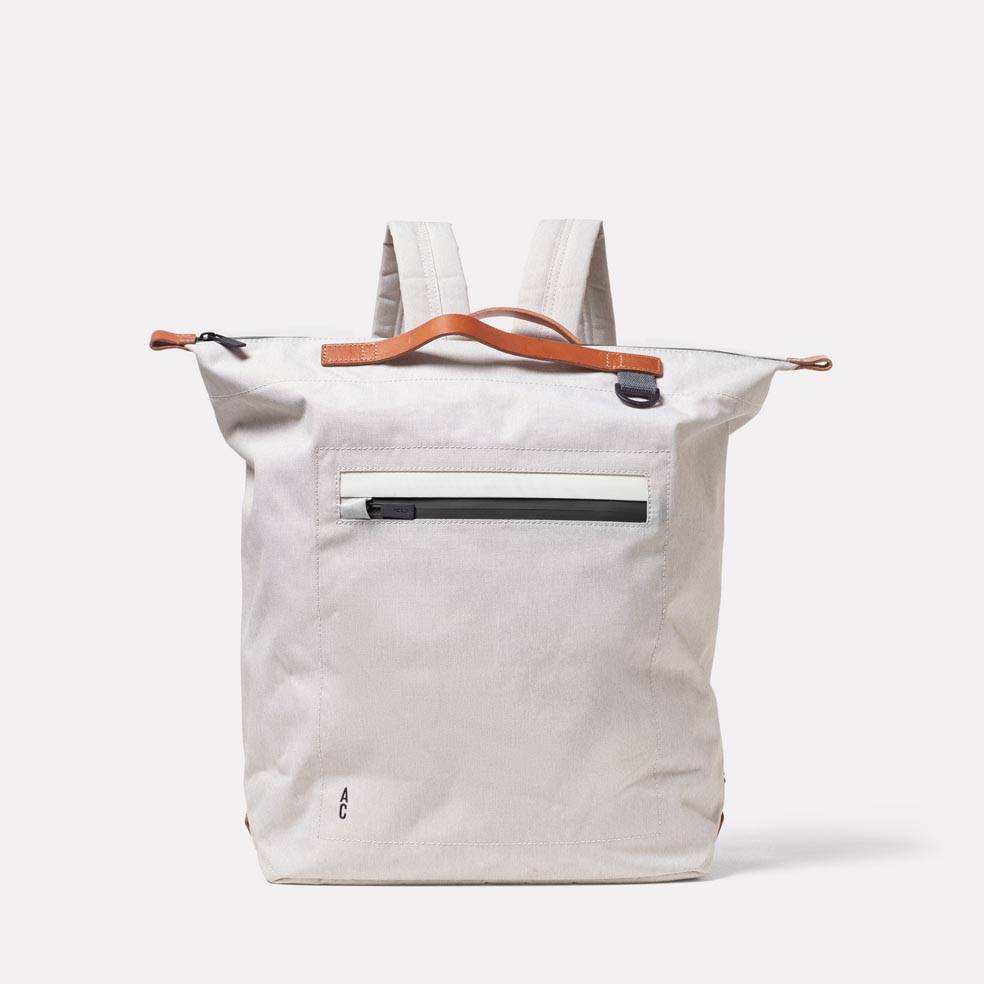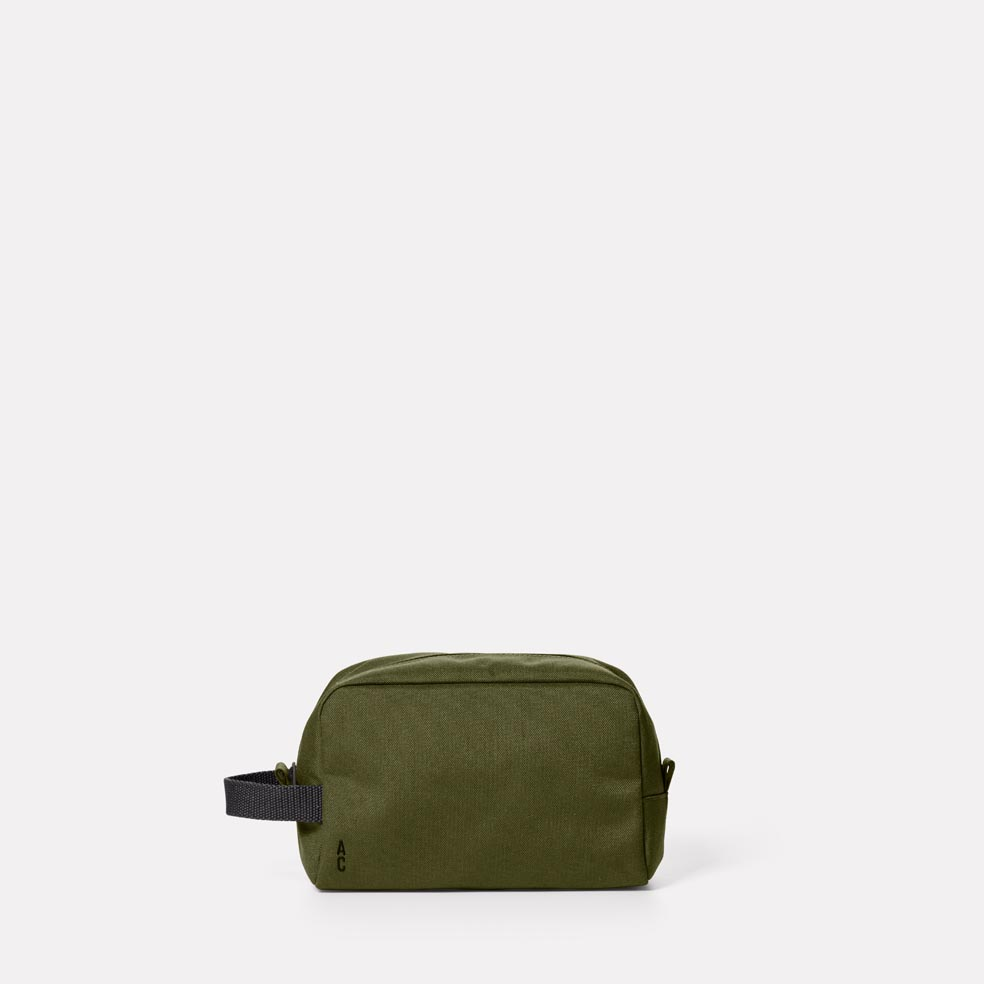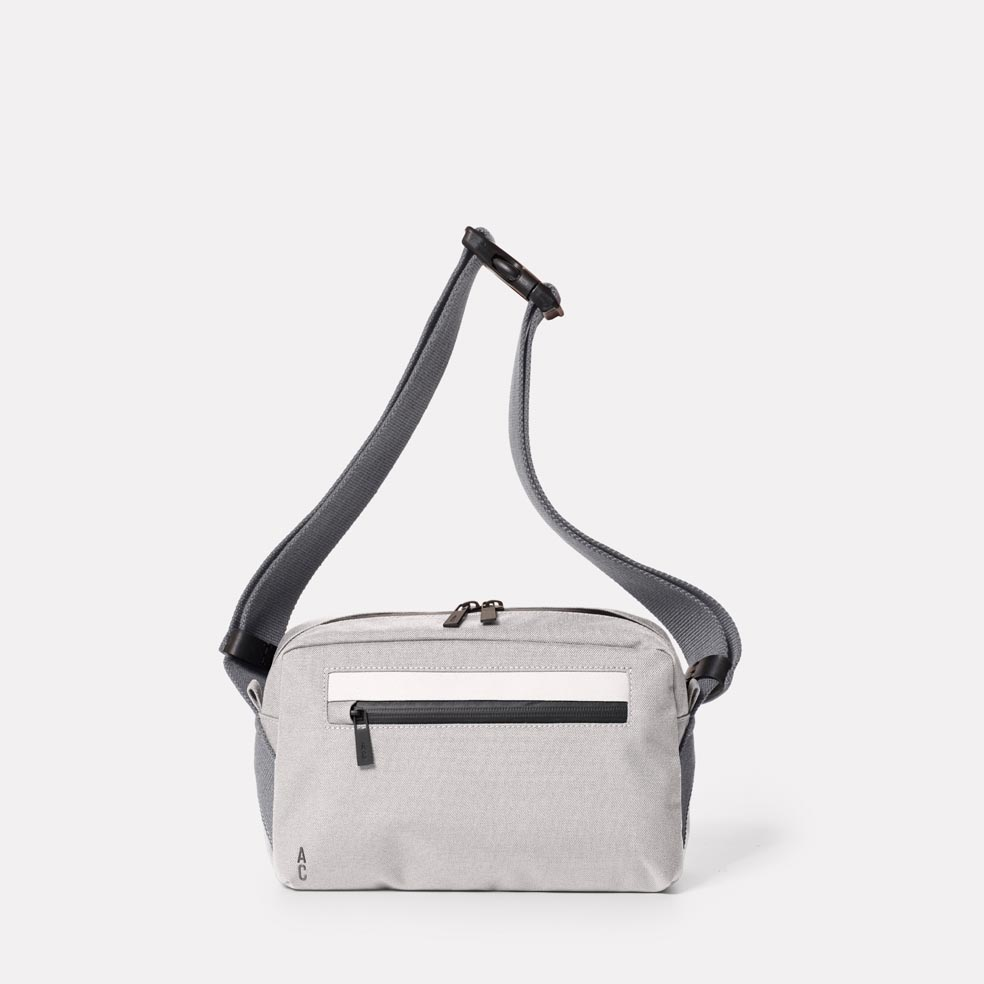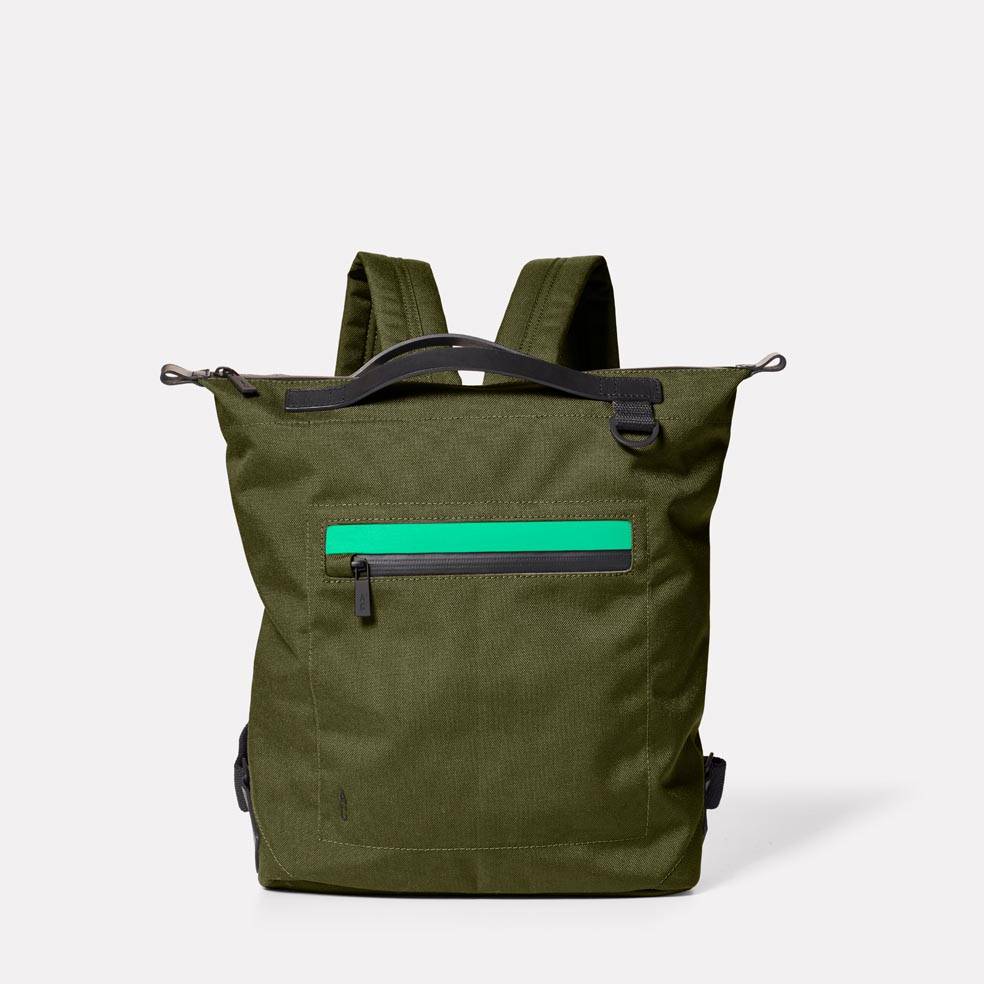 Contemporary cycle bags in waterproof nylon. Lightweight, they combine urban style and practicality. These crossbody bags and backpacks are fully waterproofed and feature a reflective strip, padded straps, taped zips, bridle leather handles, a clip for your light and secure internal pockets New style for AW20 is the Campo. Seasonal colours Wolf and Army Green
The tactile veg tanned leathers in this group come from a Tuscan tannery whose methods are ancient but impact on the environment kept to a minimum with water conservation and chemical use strictly controlled. The raw materials (hides) are from northern Europe where animal welfare is paramount. Classic shapes in this leather are refreshed from season to season, with our hero pieces being the Hoy backpacks and the Leila crossbody bags.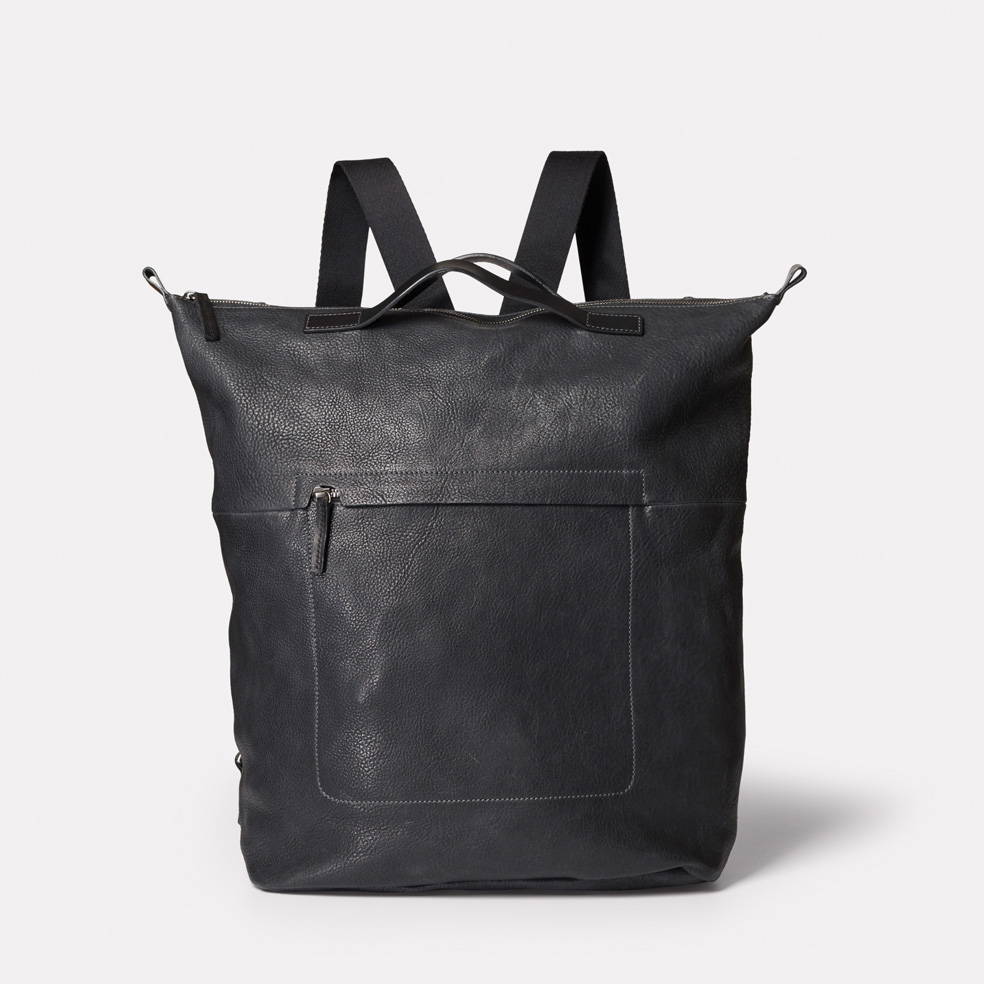 Hoy Leather Backpack is our best selling rucksack, known and enjoyed by many. This one is in our signature Calvert leather and is strong and robust with adjustable webbing straps and all the details inside we know you need. It will age beautifully and is equally as comfortable joining you in a meeting or as a weekend bag. Looks good also as a Tote using the Bridle leather handles. Available in black and moss.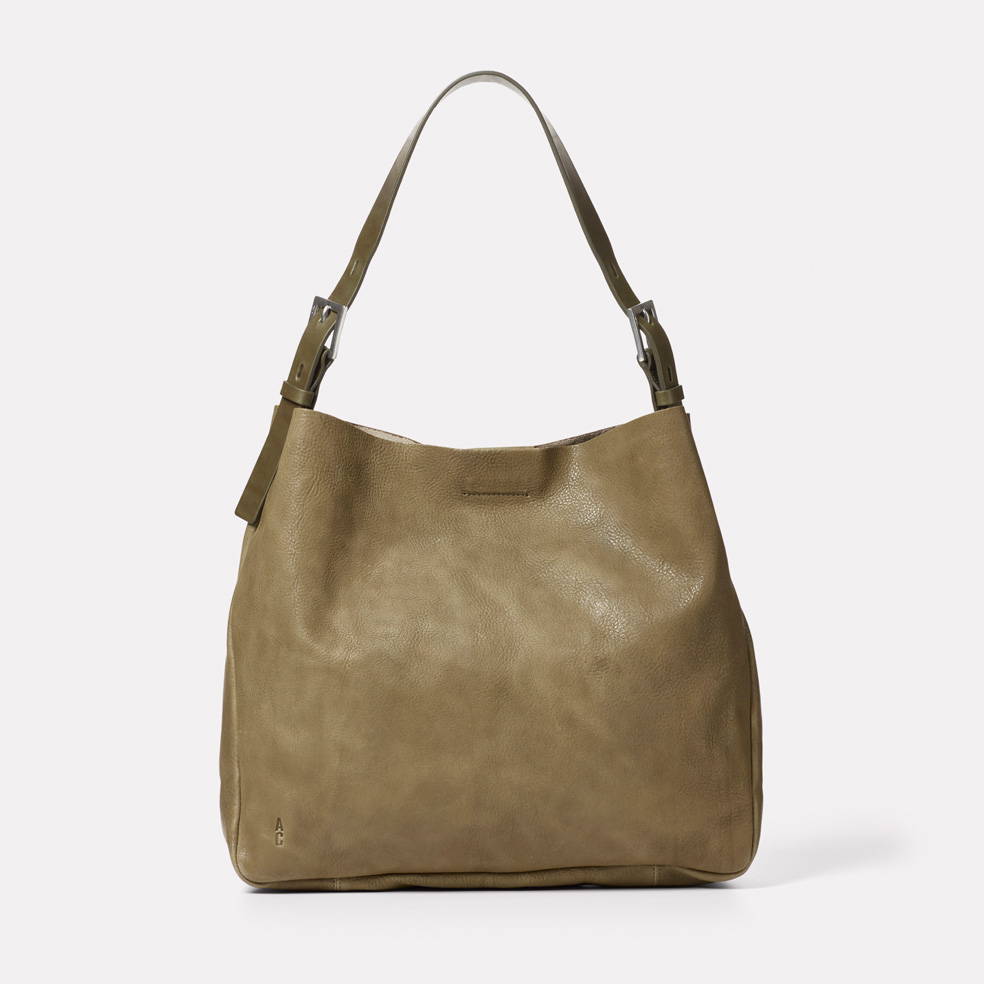 Leather bucket shoulder bag in Black and Moss is an effortless, everyday bag that still looks the part. An adjustable Italian leather bridle strap contrasts nicely with our soft Calvert leather and inside there's both a slip pocket with a zip pocket for keys and valuables. Closes smartly with a magnet. Can be worn cross body or on the shoulder.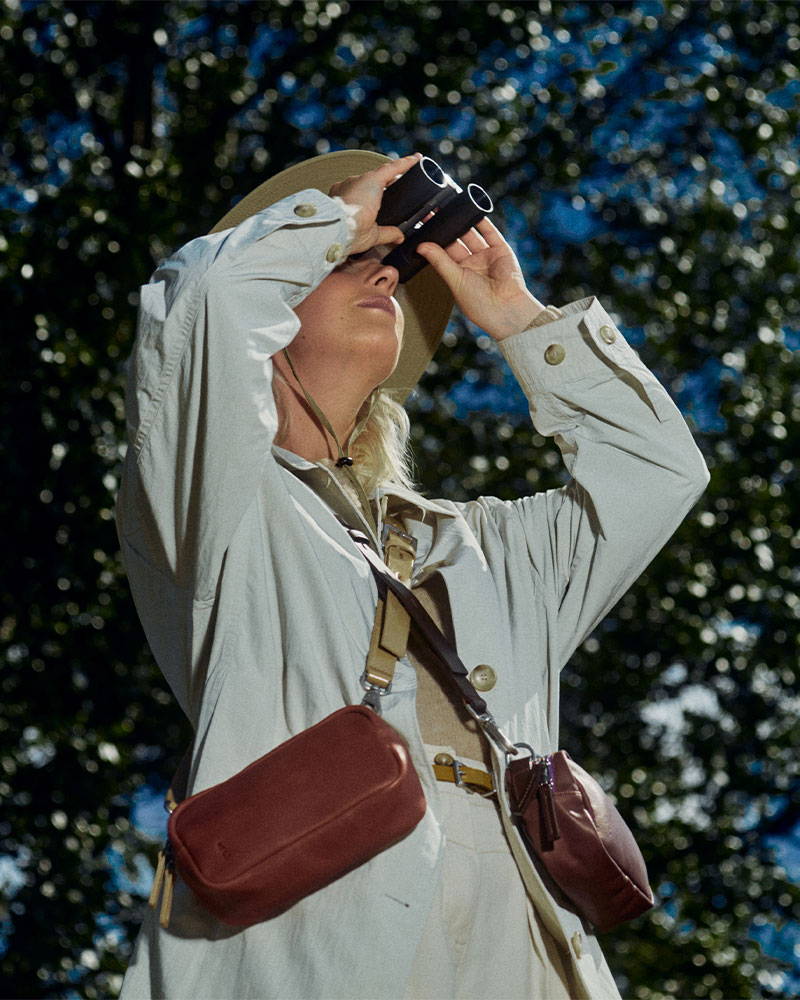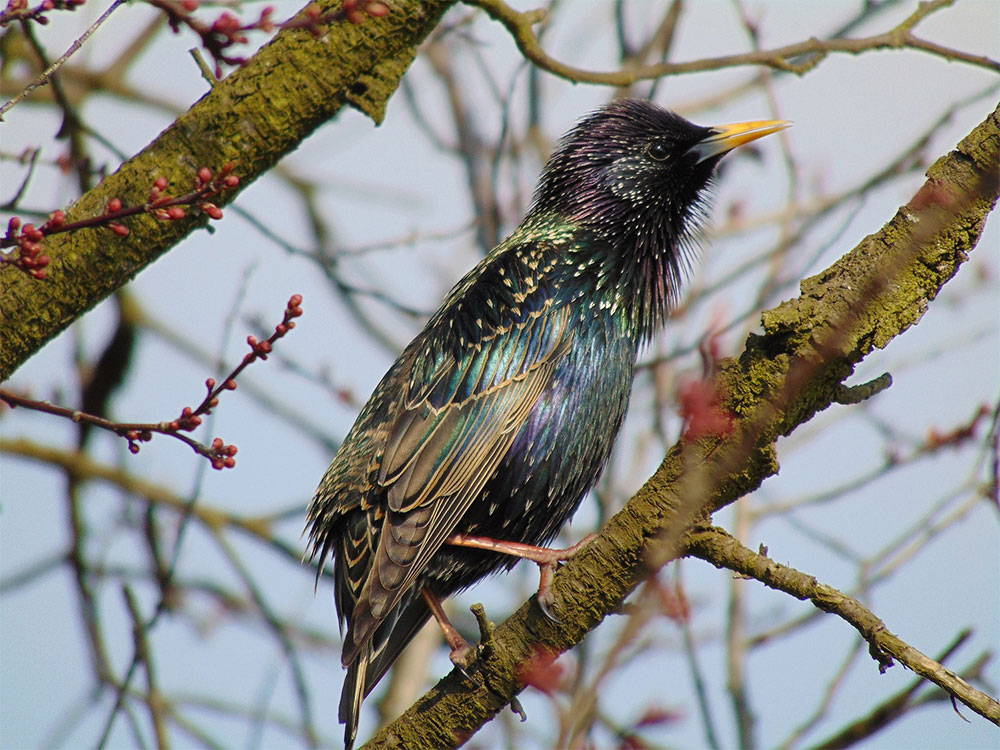 Leila Calvert Leather crossbody bag is simple and straight-forward in shape with a two-way zip closure at the top as well as a bridle handle that sits neatly over the top. Inside is a full width slide pocket in the back section and a leather, zip closing pocket patched on it. Straight talking and honest they age with dignity, fully lined and confident in their no nonsense simplicity. Special Edition Leila pushes the boundaries playing with contrasting colours on zips and leather handles. It makes a statement. New colours for AW20 are rust, dark green and oxblood. Rust and dark green have contrasting patent leather handles, while oxblood comes with bridle handles.
Large and small accessories that work a treat on their own or pair perfectly with a matching bag. Give yourself a sense of order and get organised amongst the chaos. Choose between pouches and wallets in Italian vegetable tanned leather, belts and lanyards in bridle leather and waxed cotton wash bags, and that's just for starters. New colours for AW20 include, pink, violet and a dash of mustard.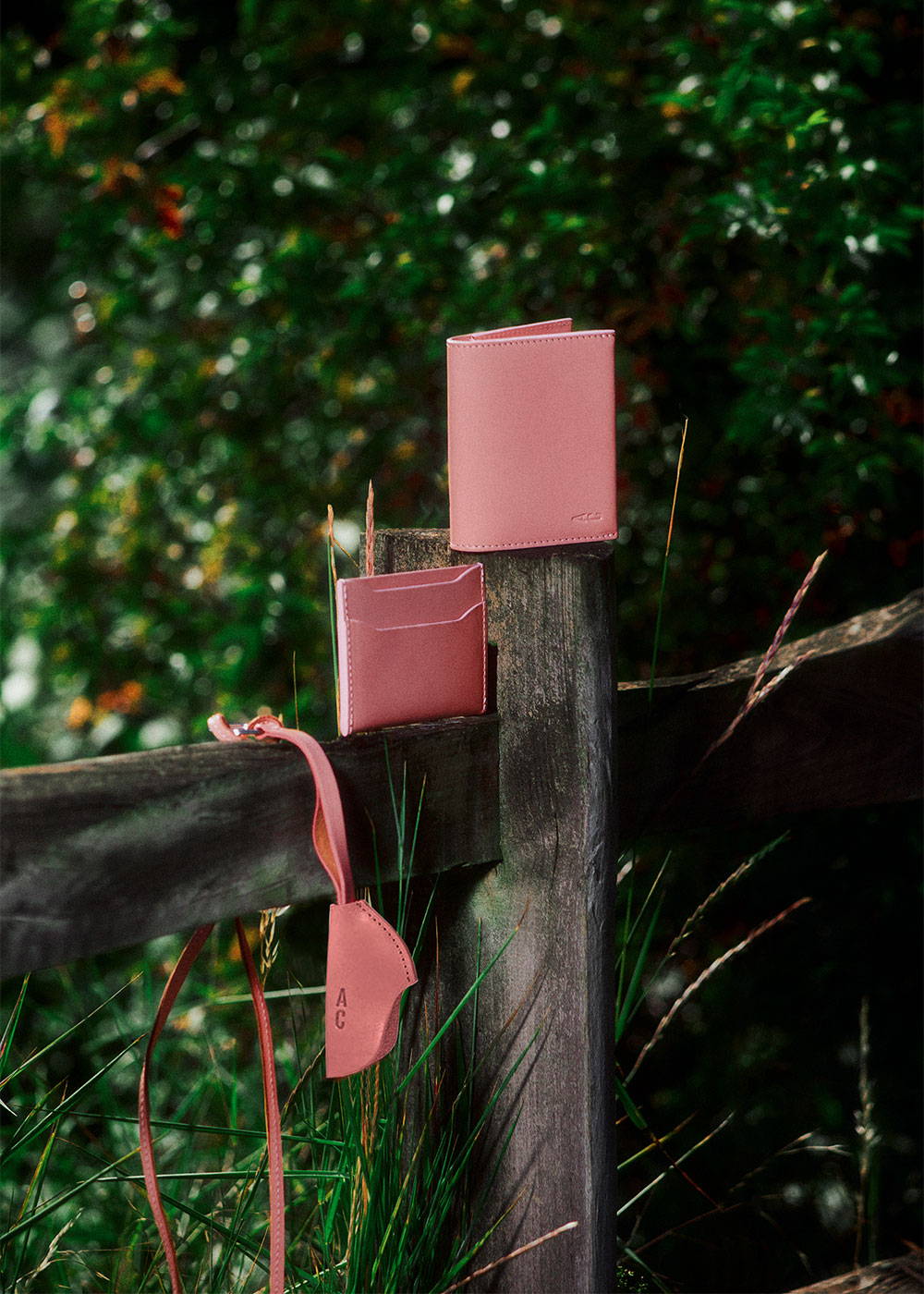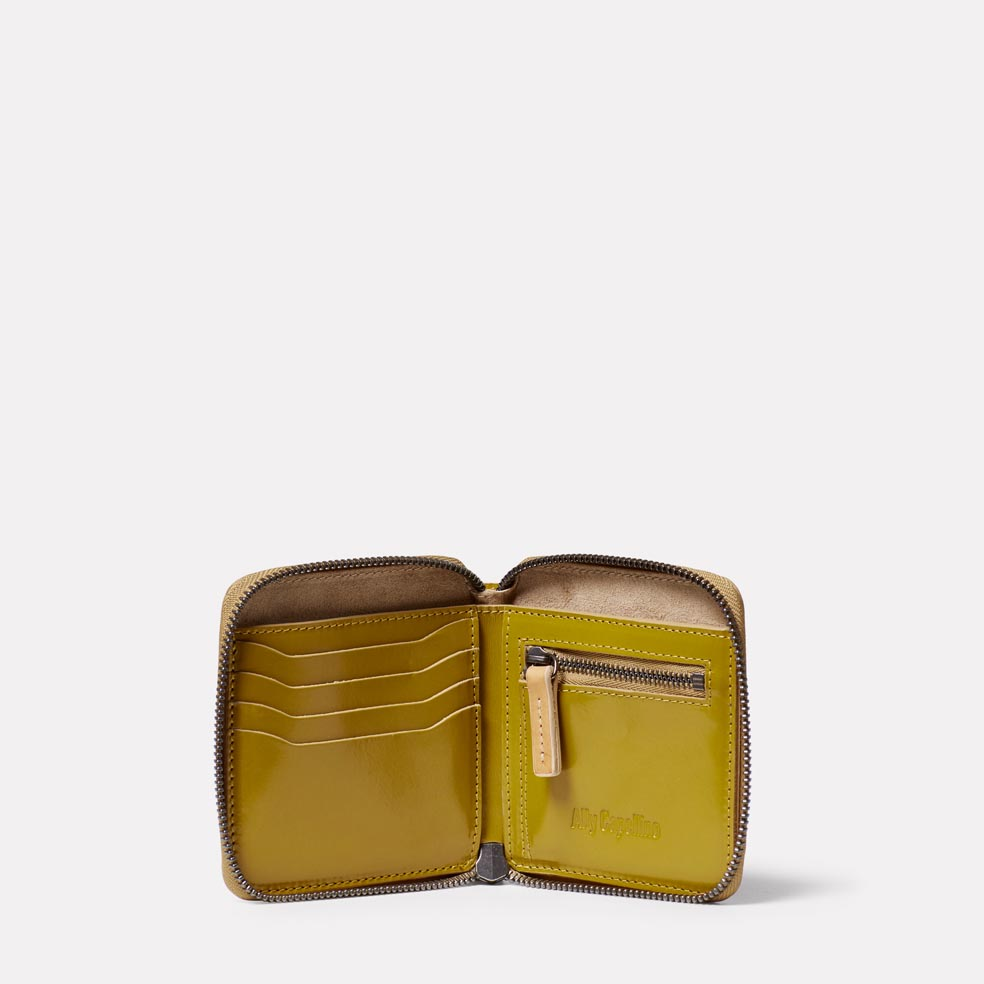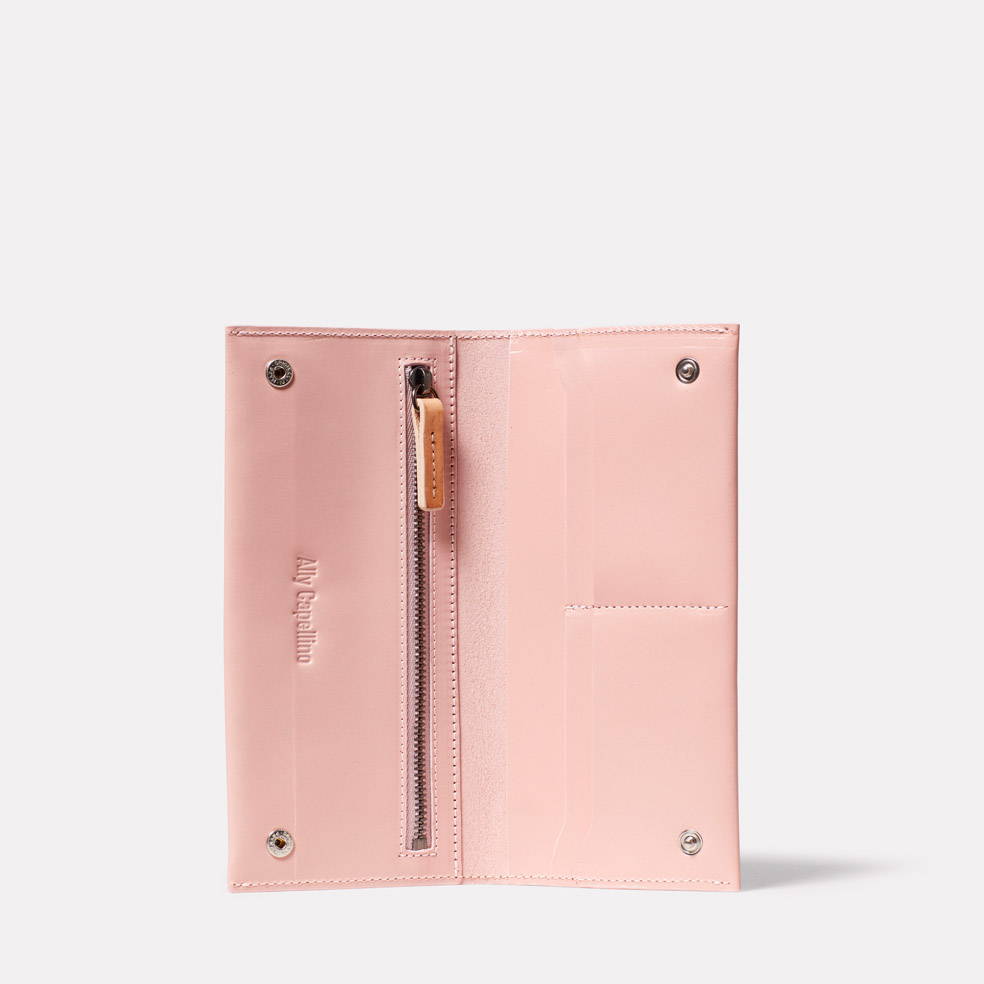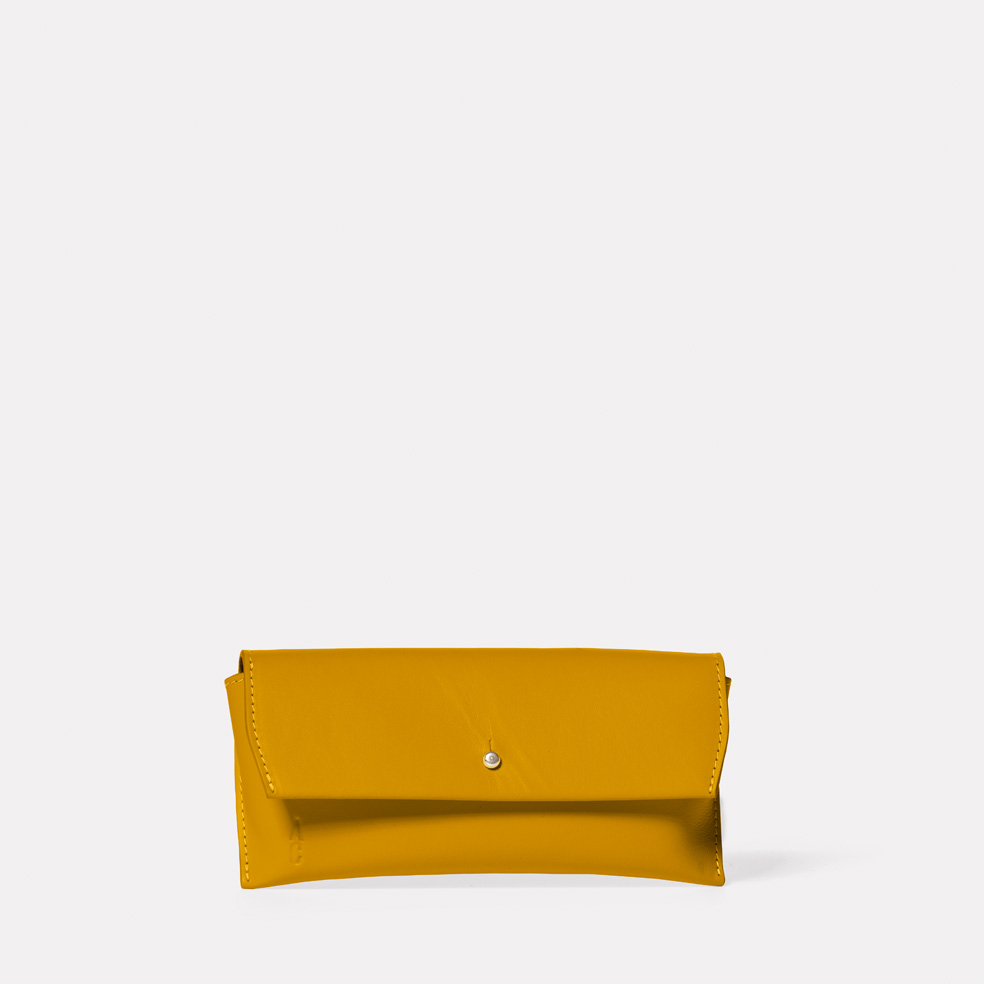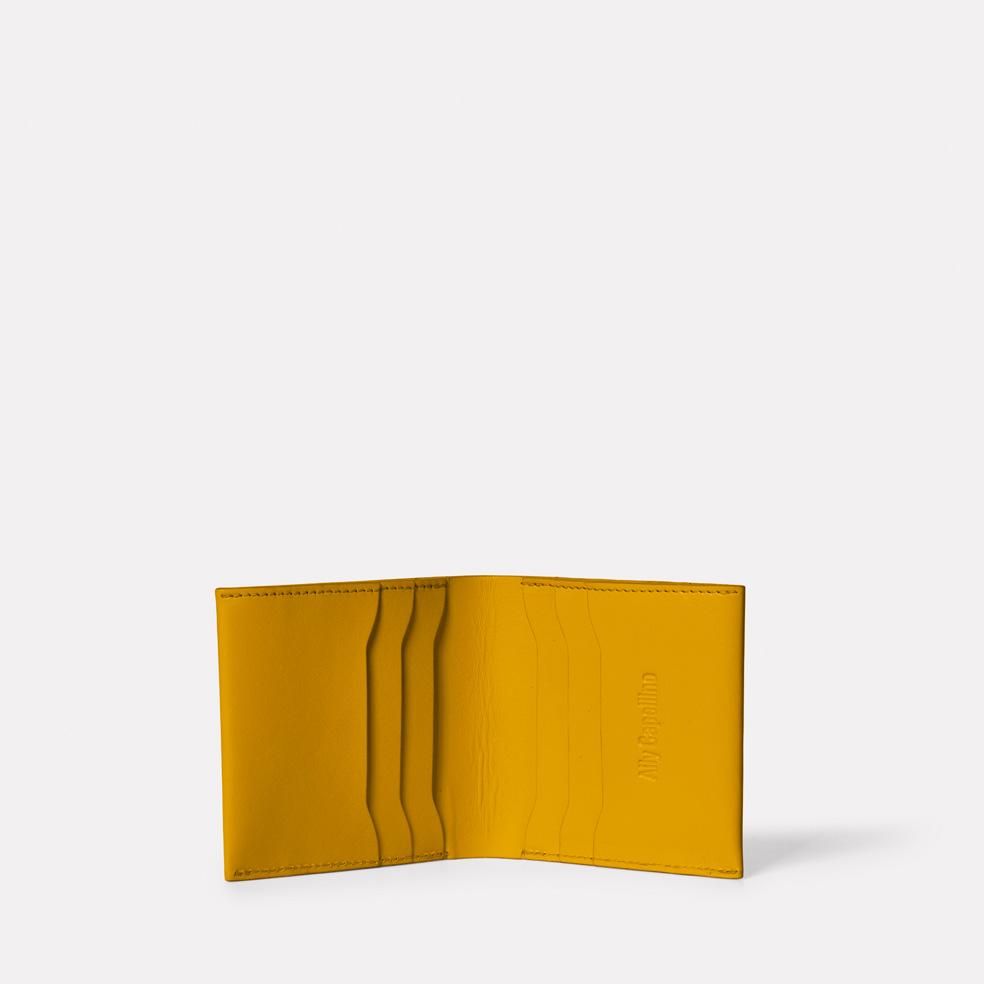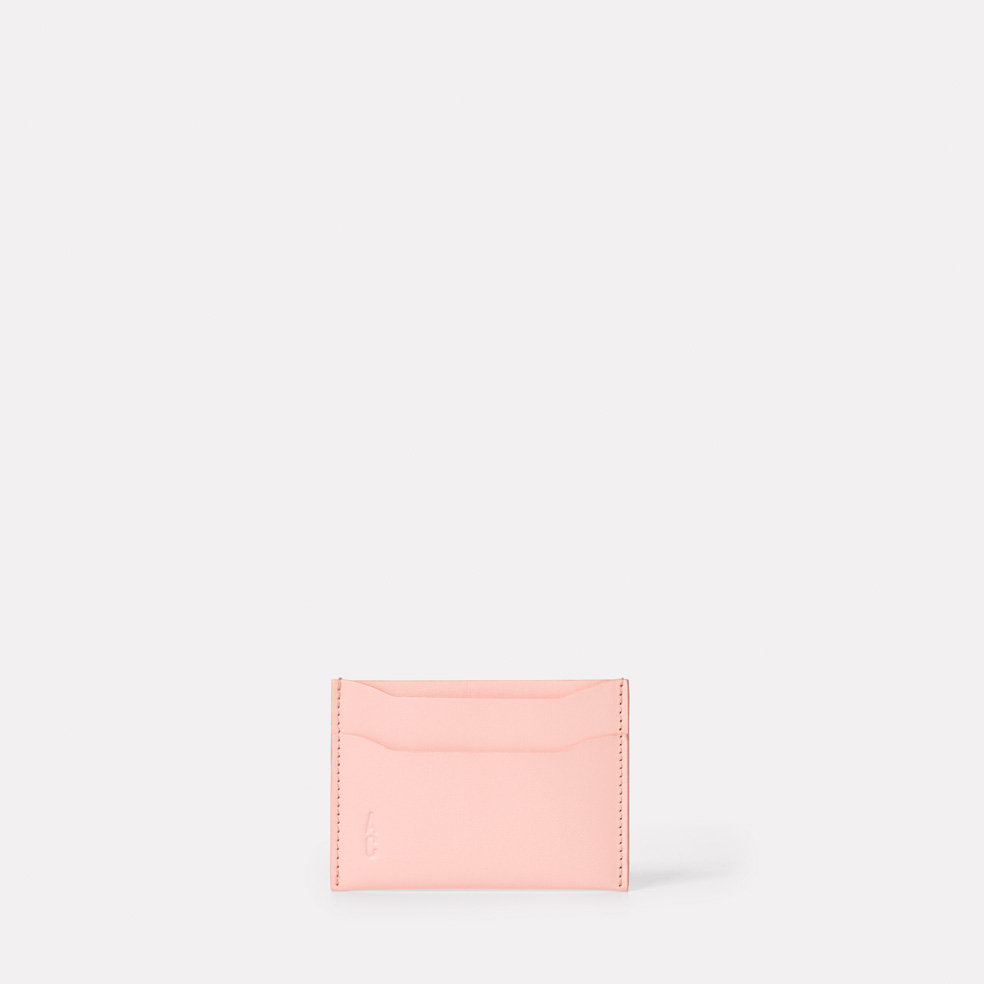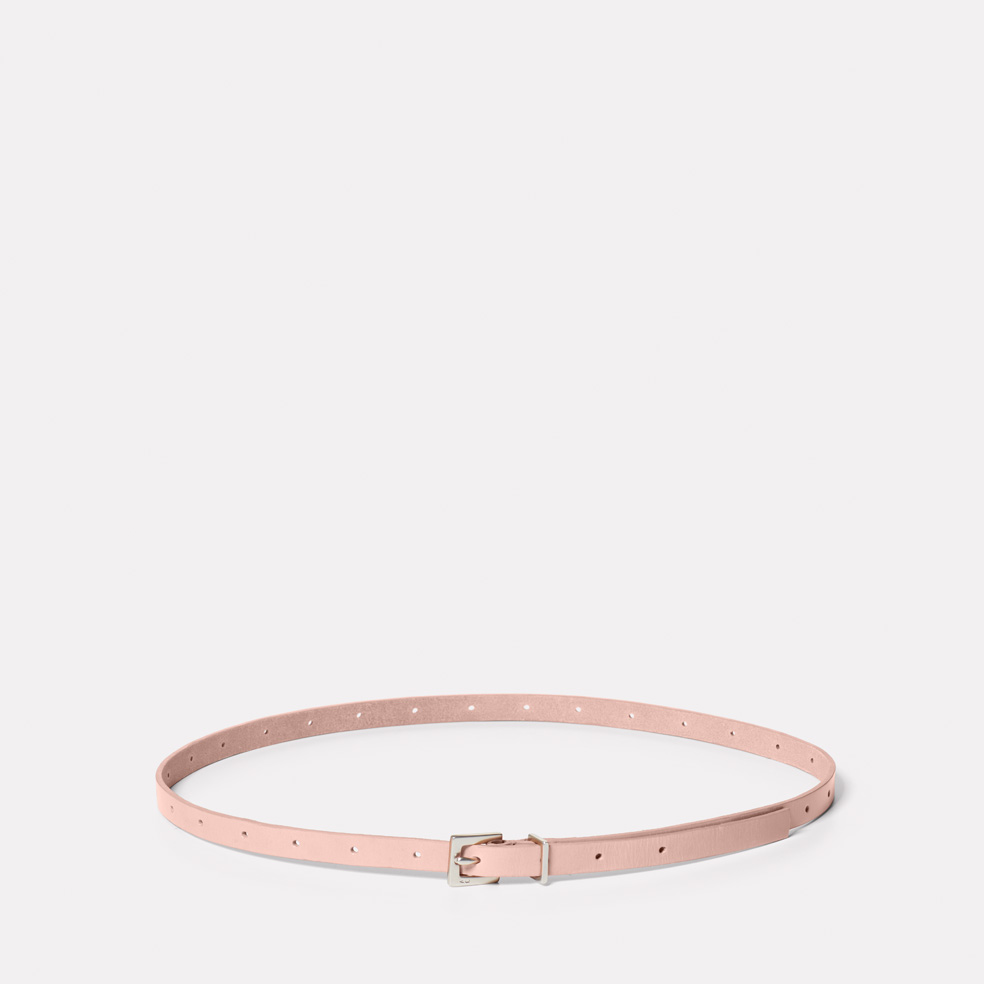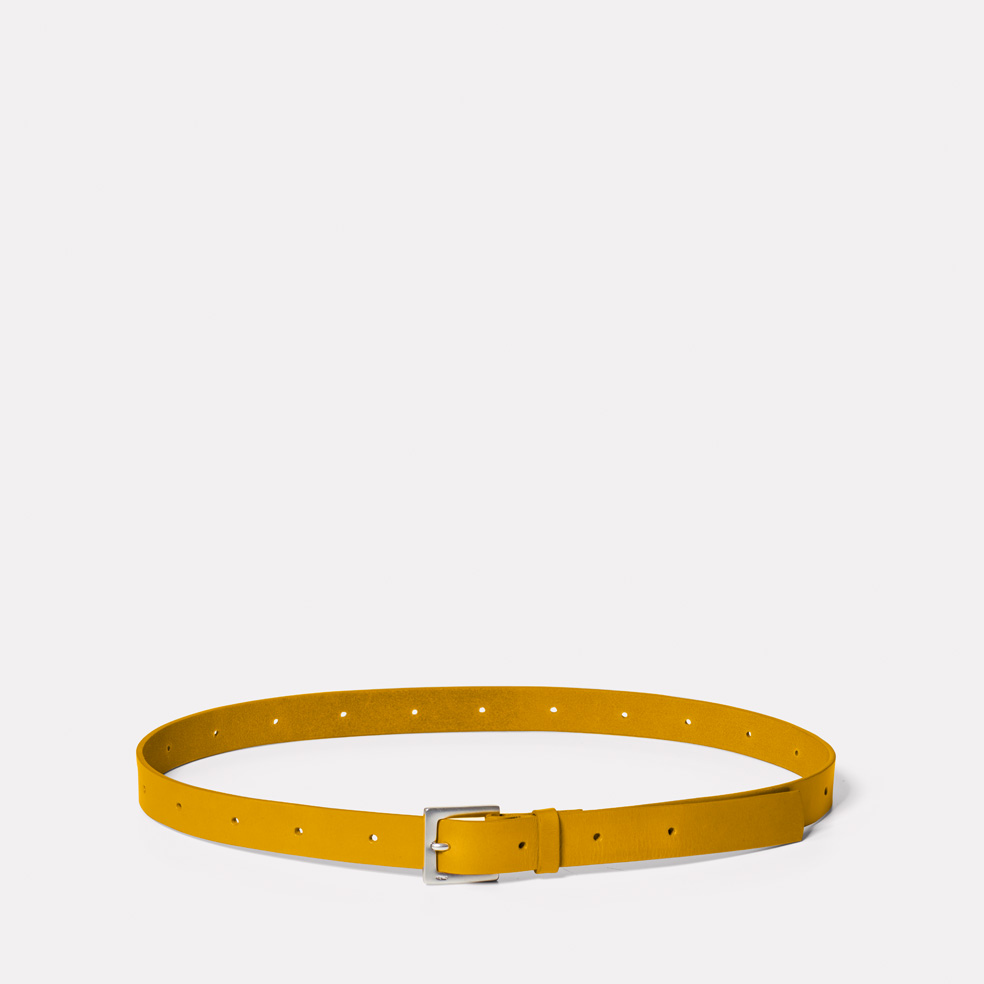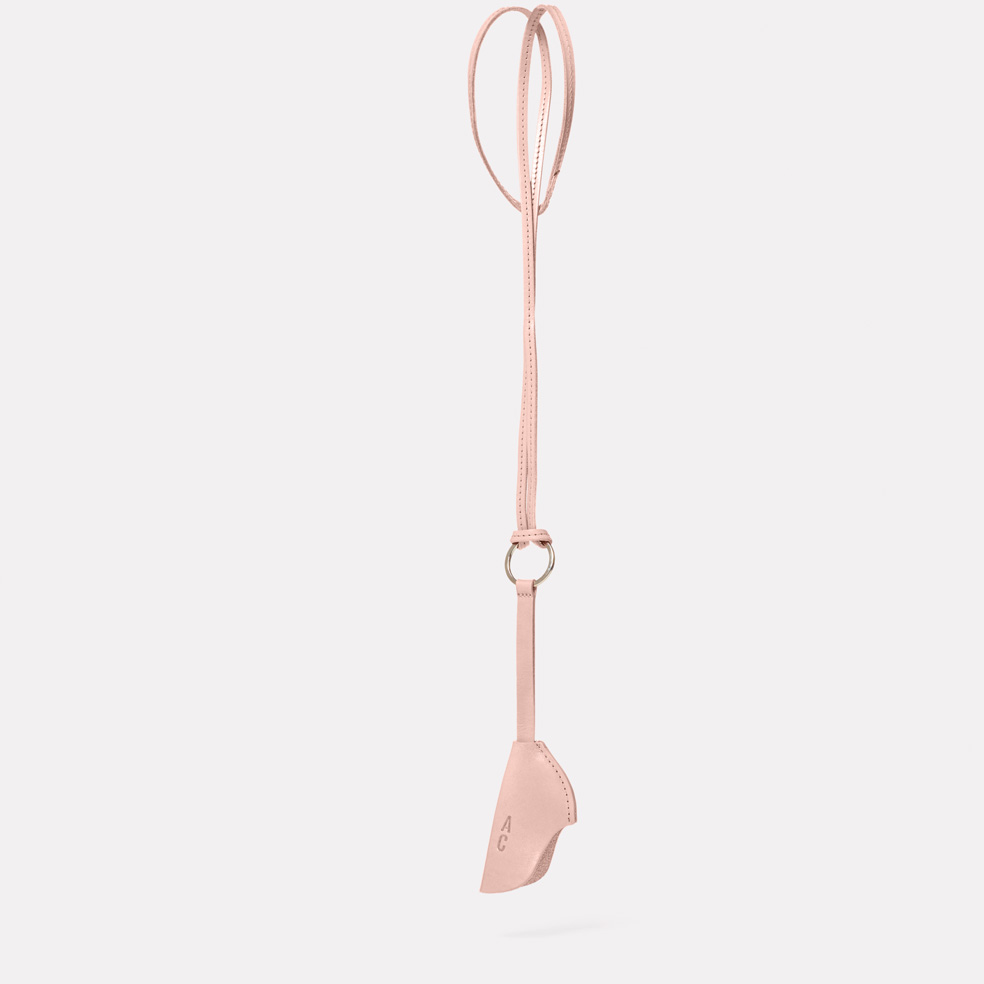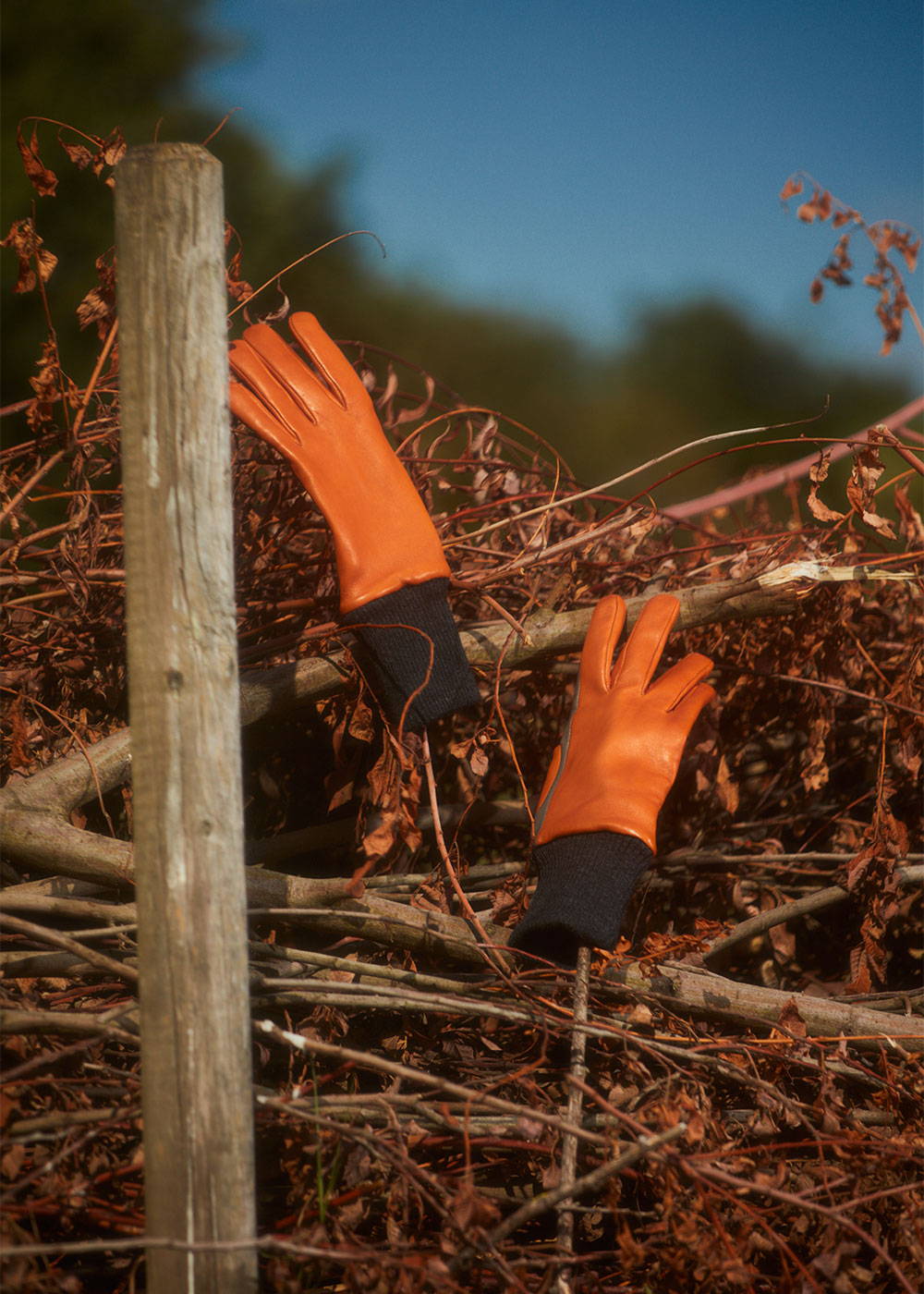 New gloves for AW20 are made from super soft leather and cashmere lined. Available in three colours options.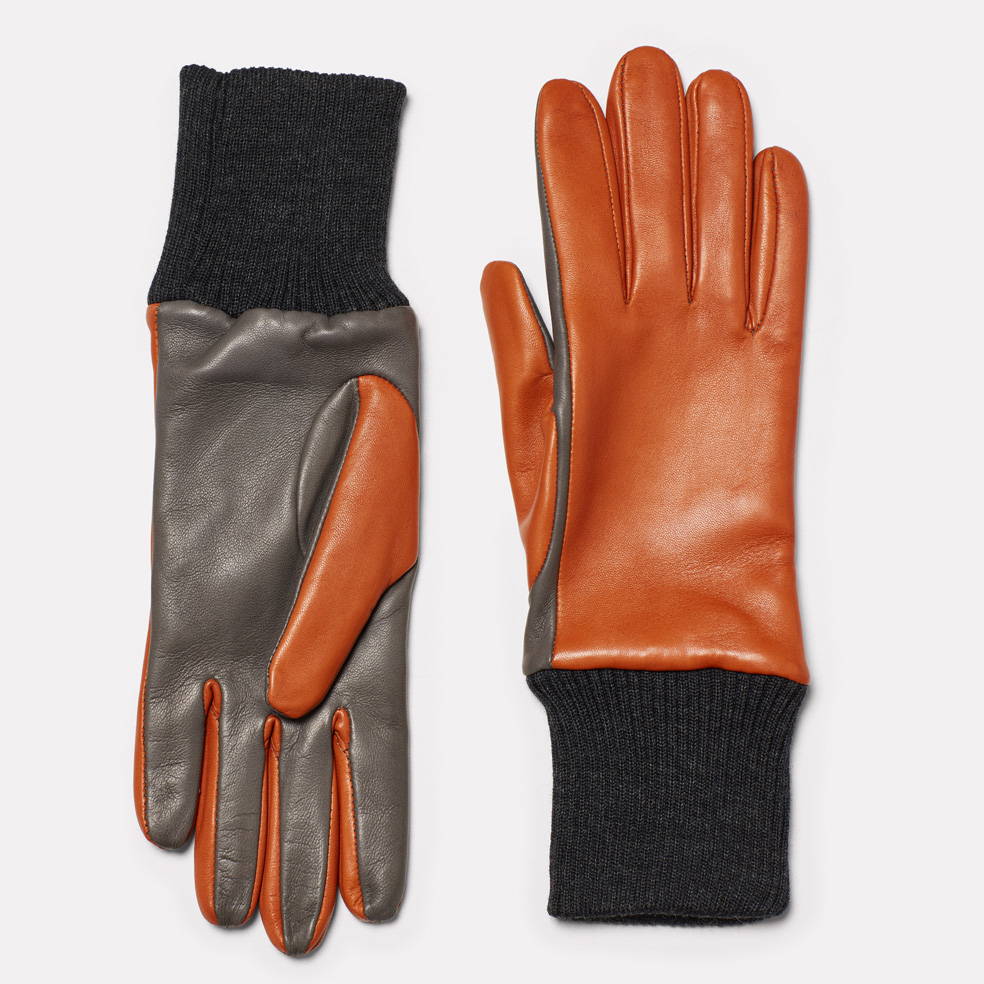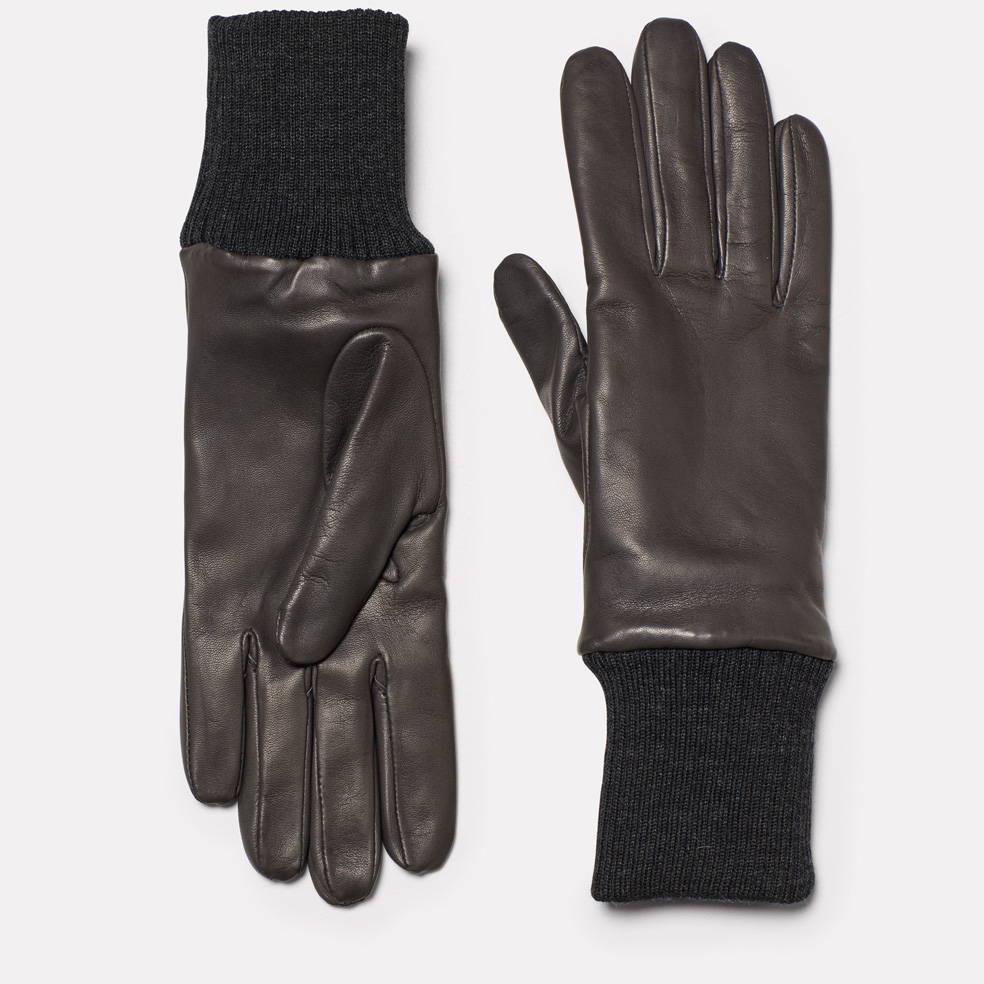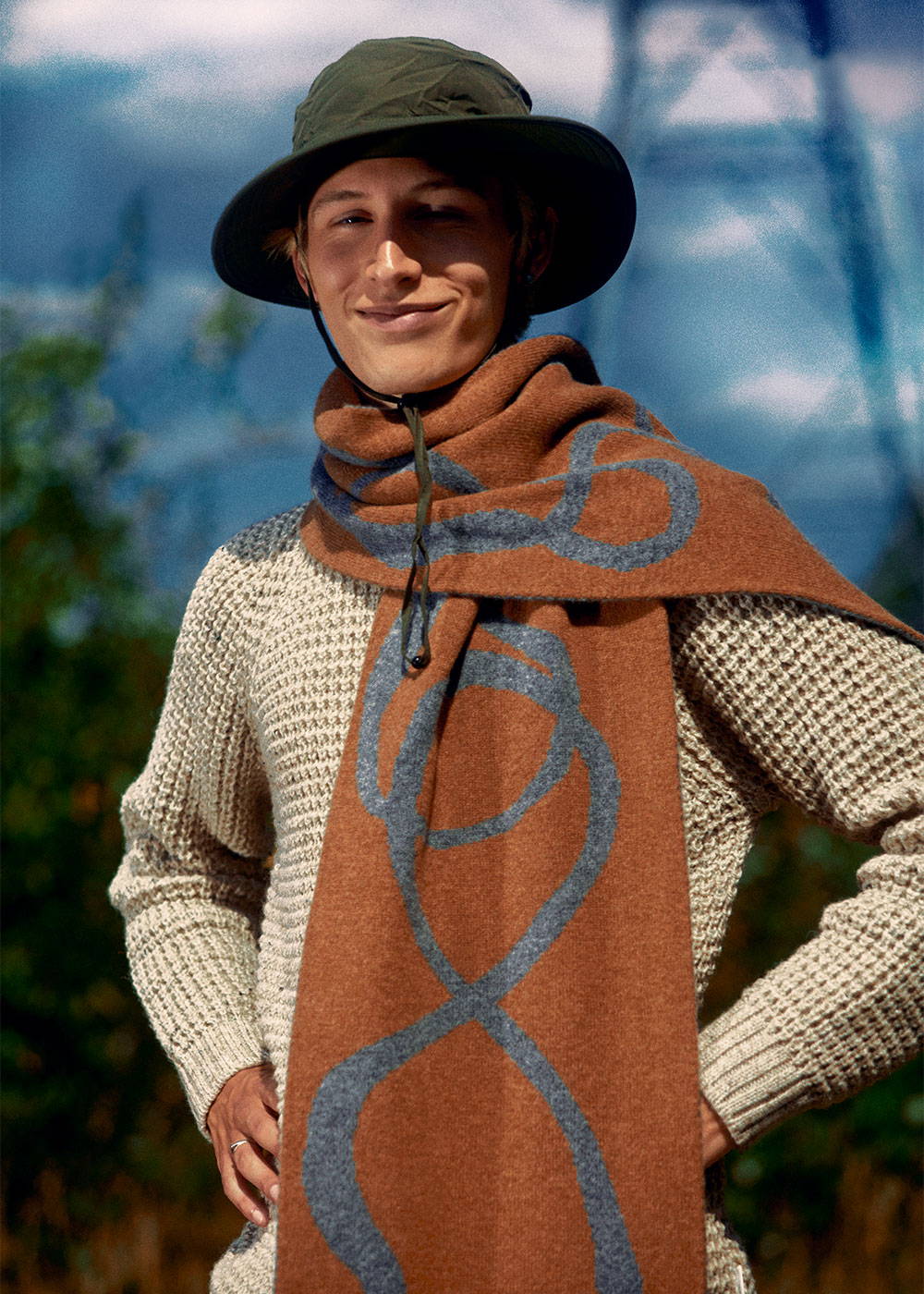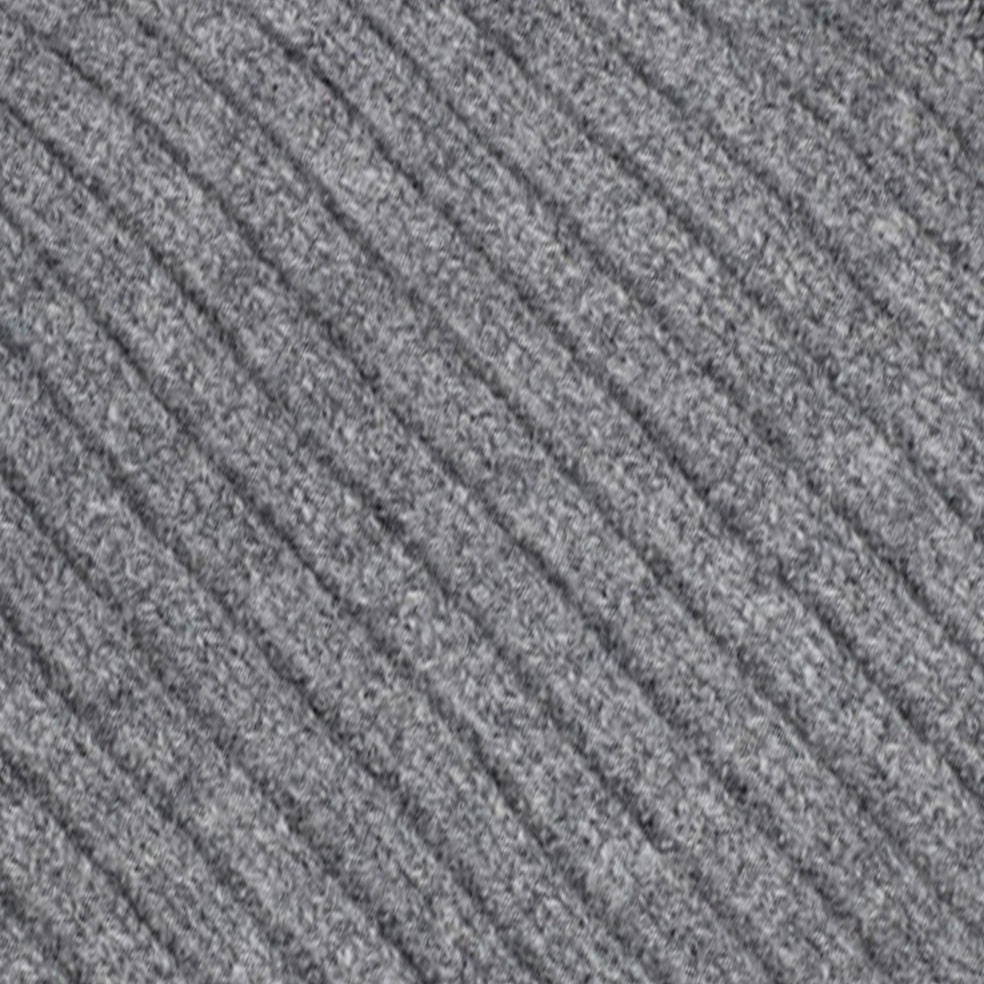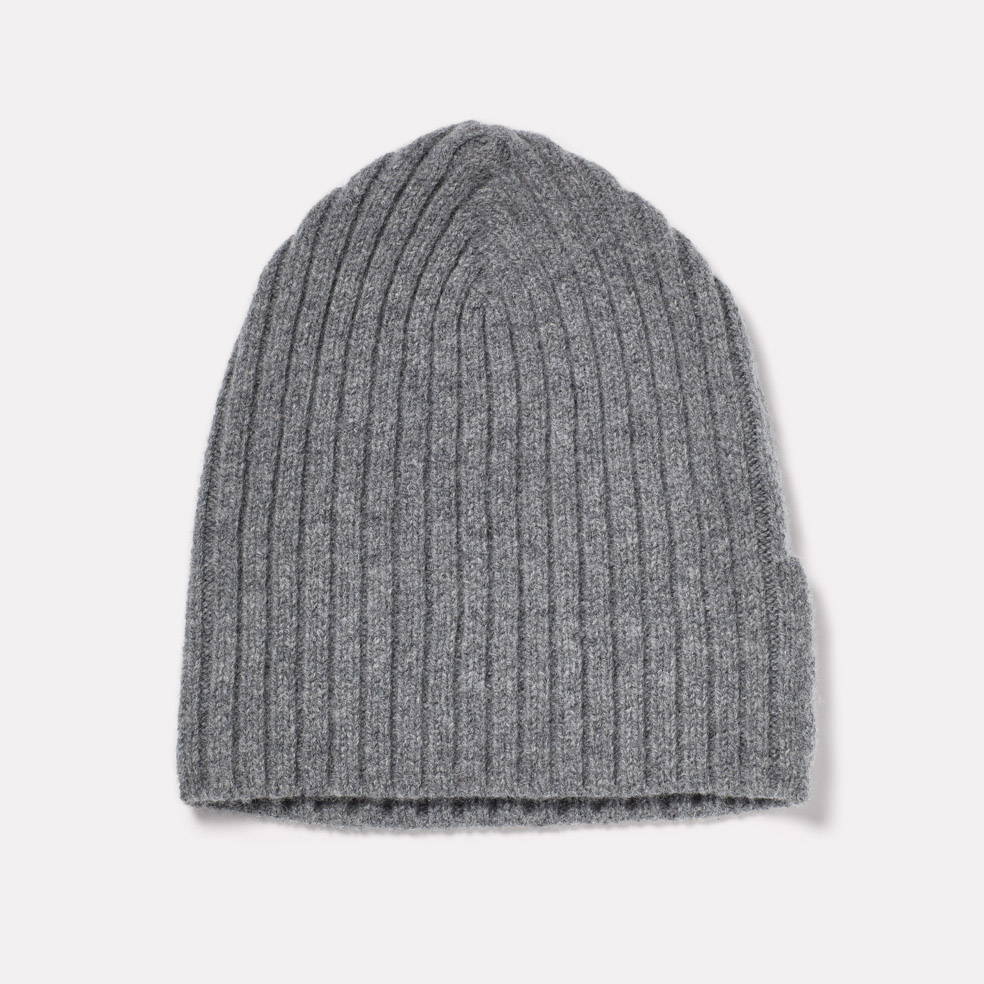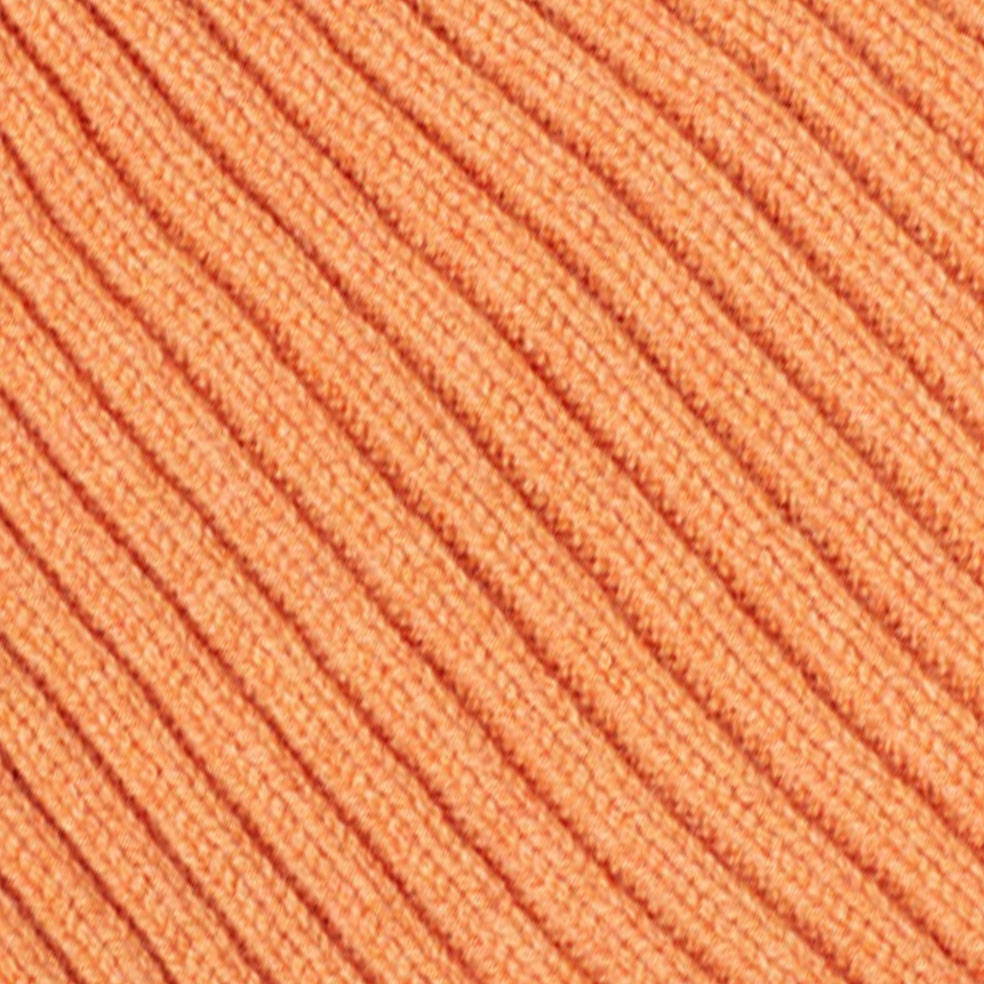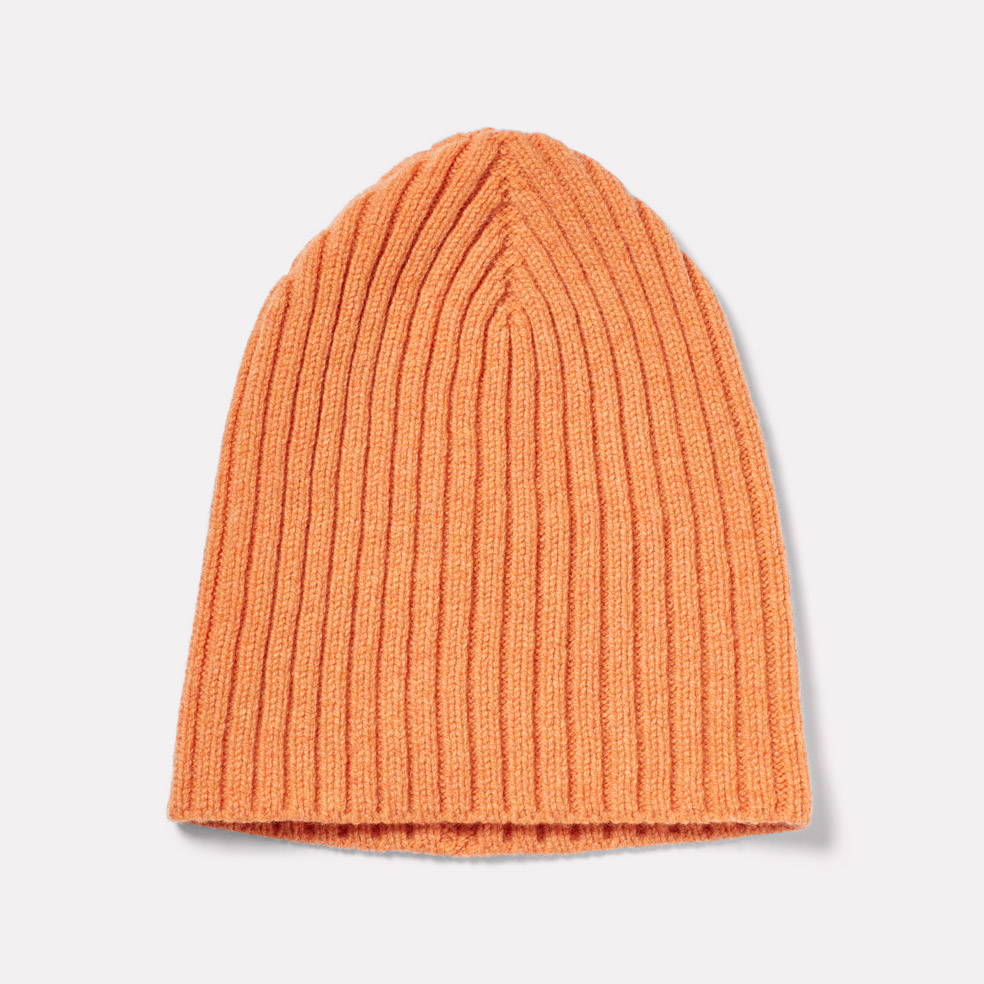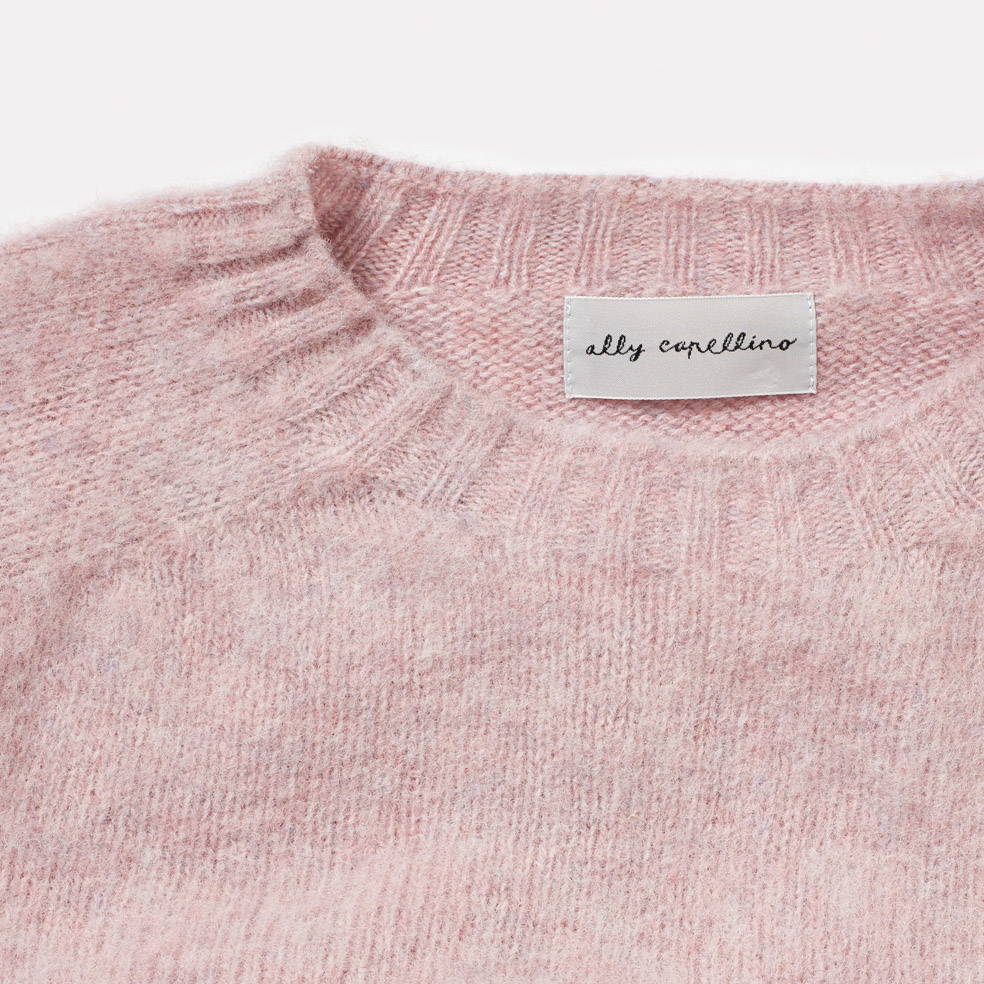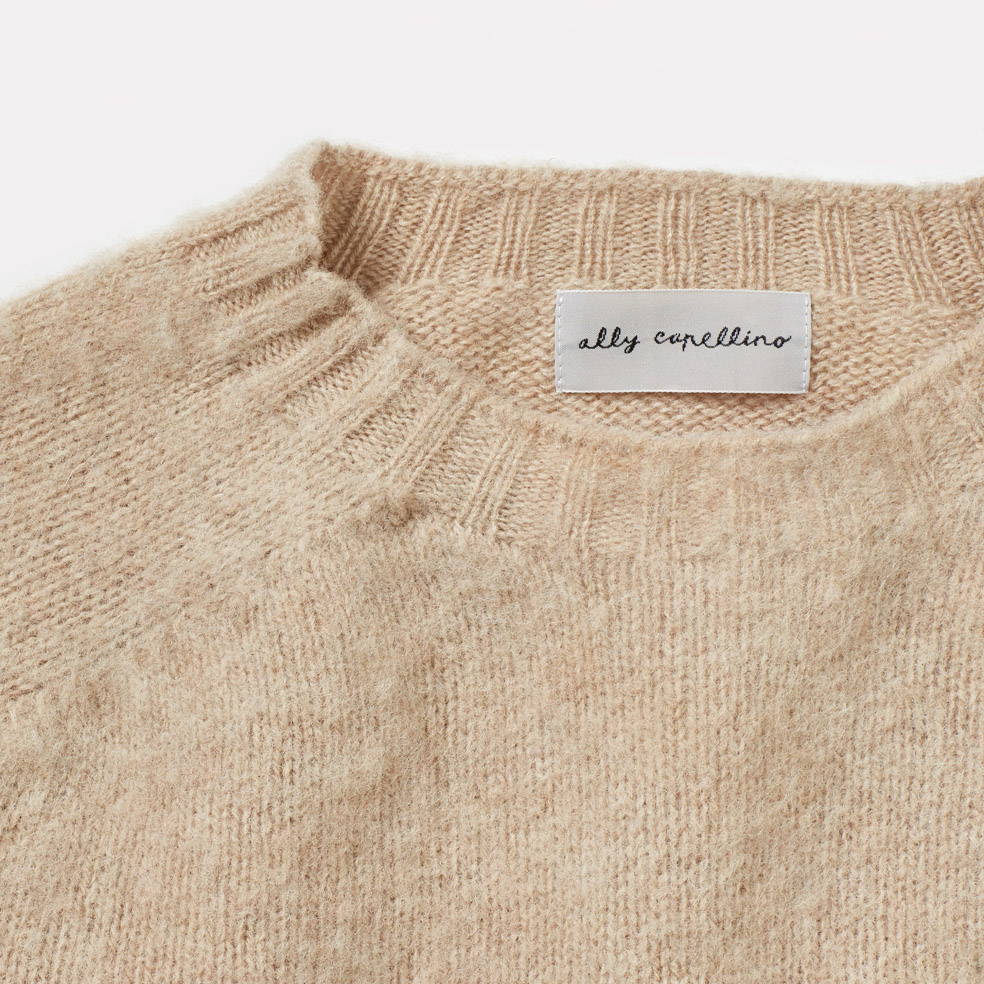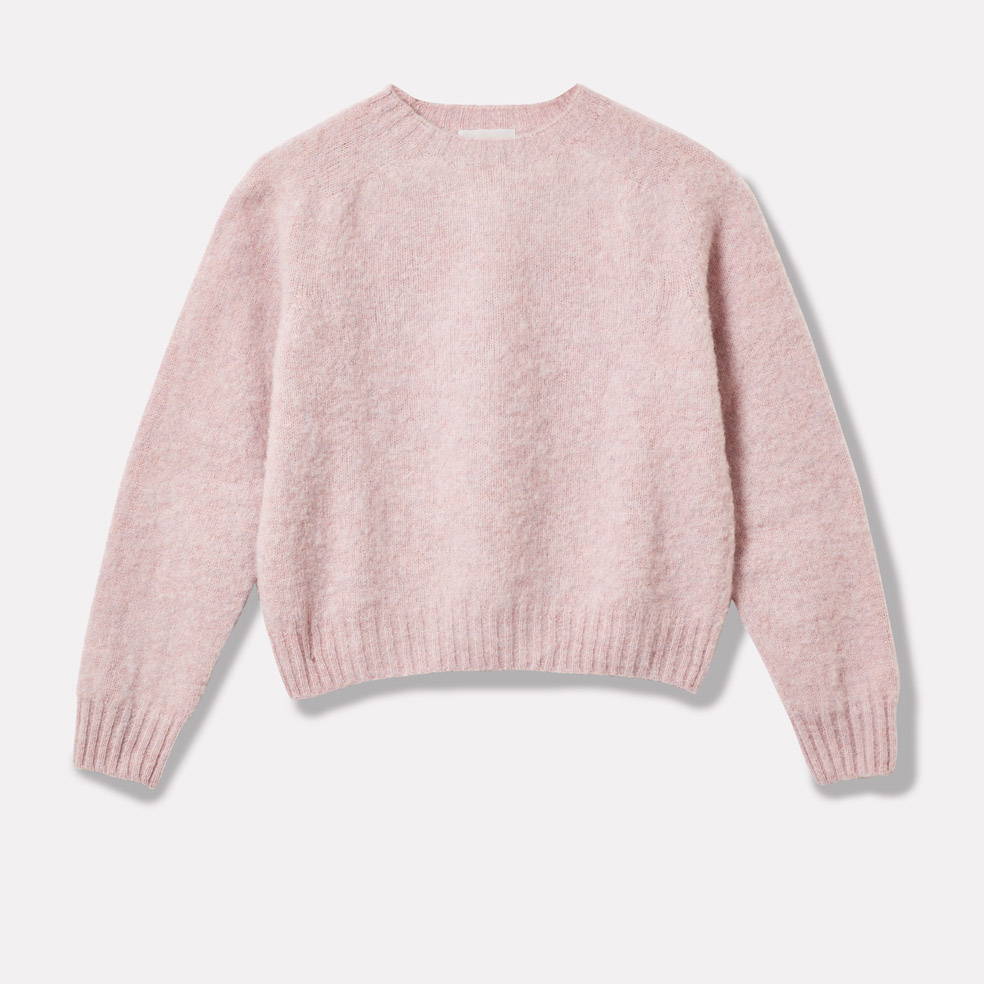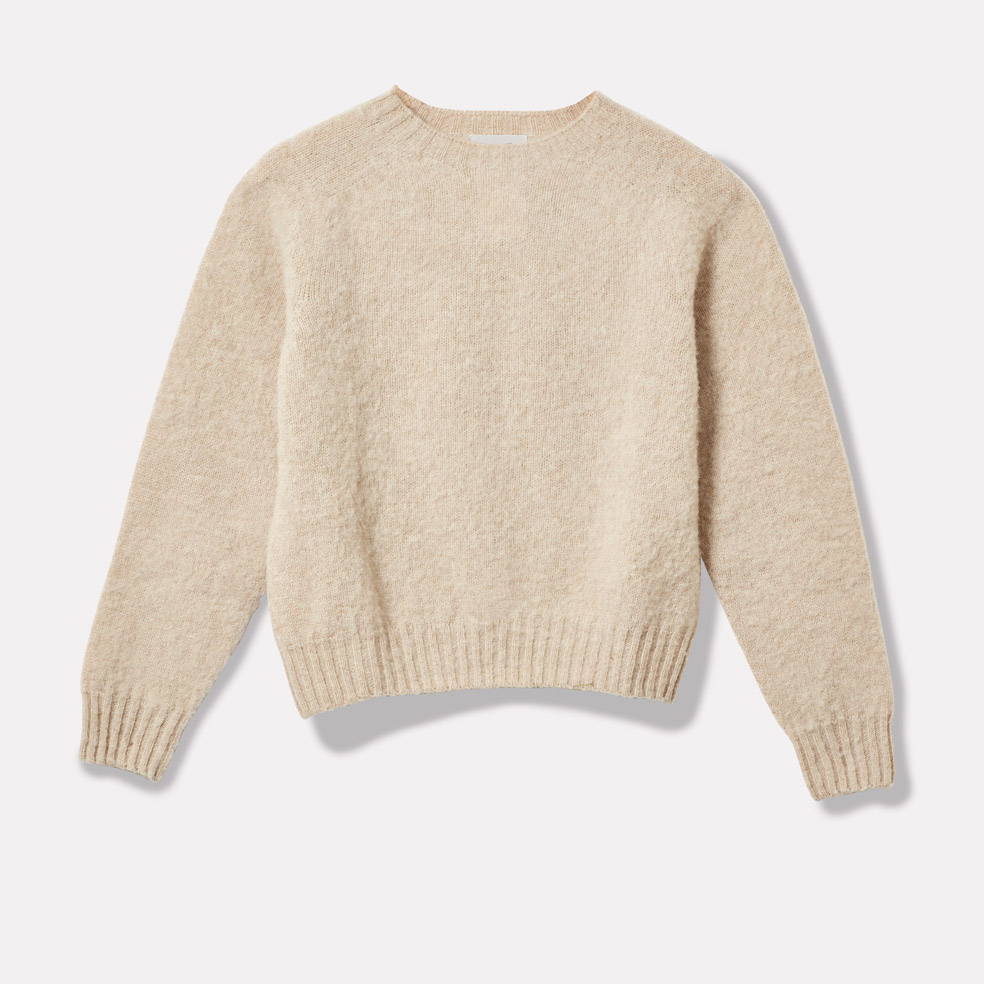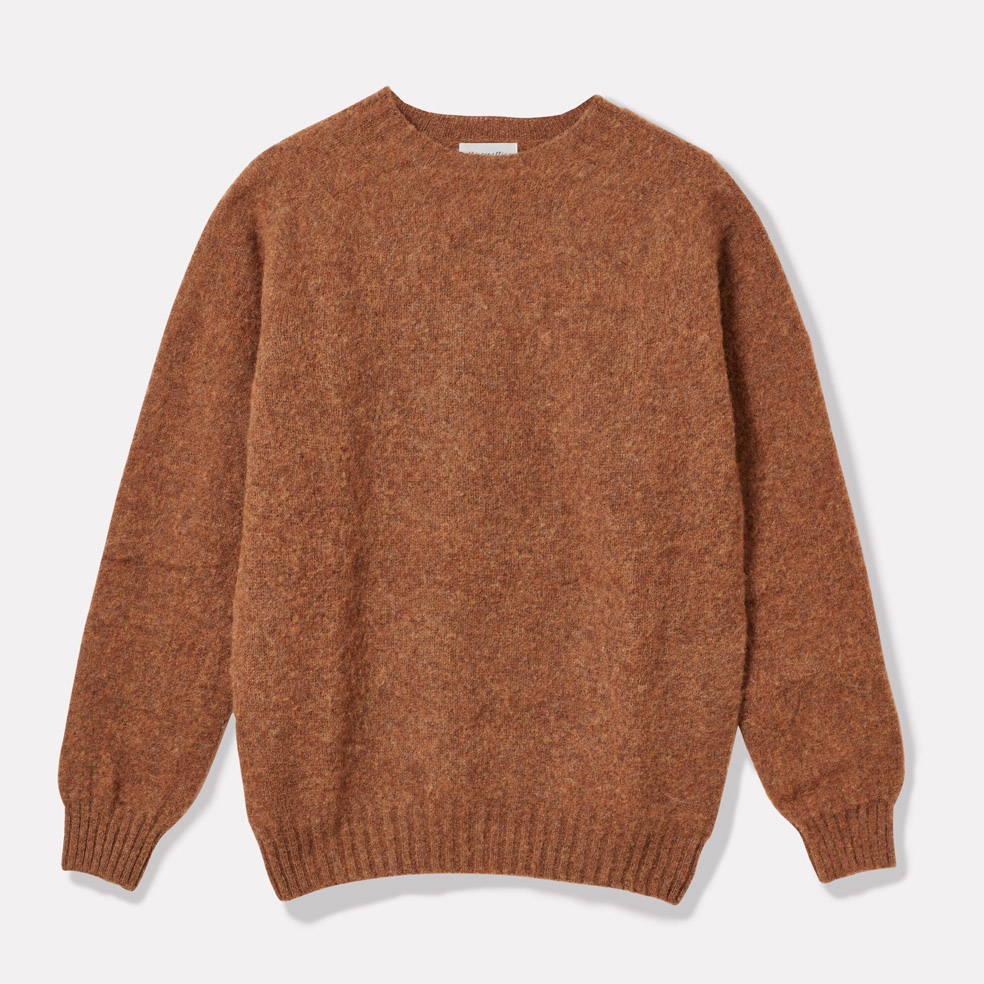 Our Knitwear is from Scotland from Shetland wool with a brushed felted finish for the jumper. New very large scarves with patterns inspired by the starlings' murmurations are unique to AW20. Soft wool jumpers, hats and long scarves come in brown, grey, apricot and pink.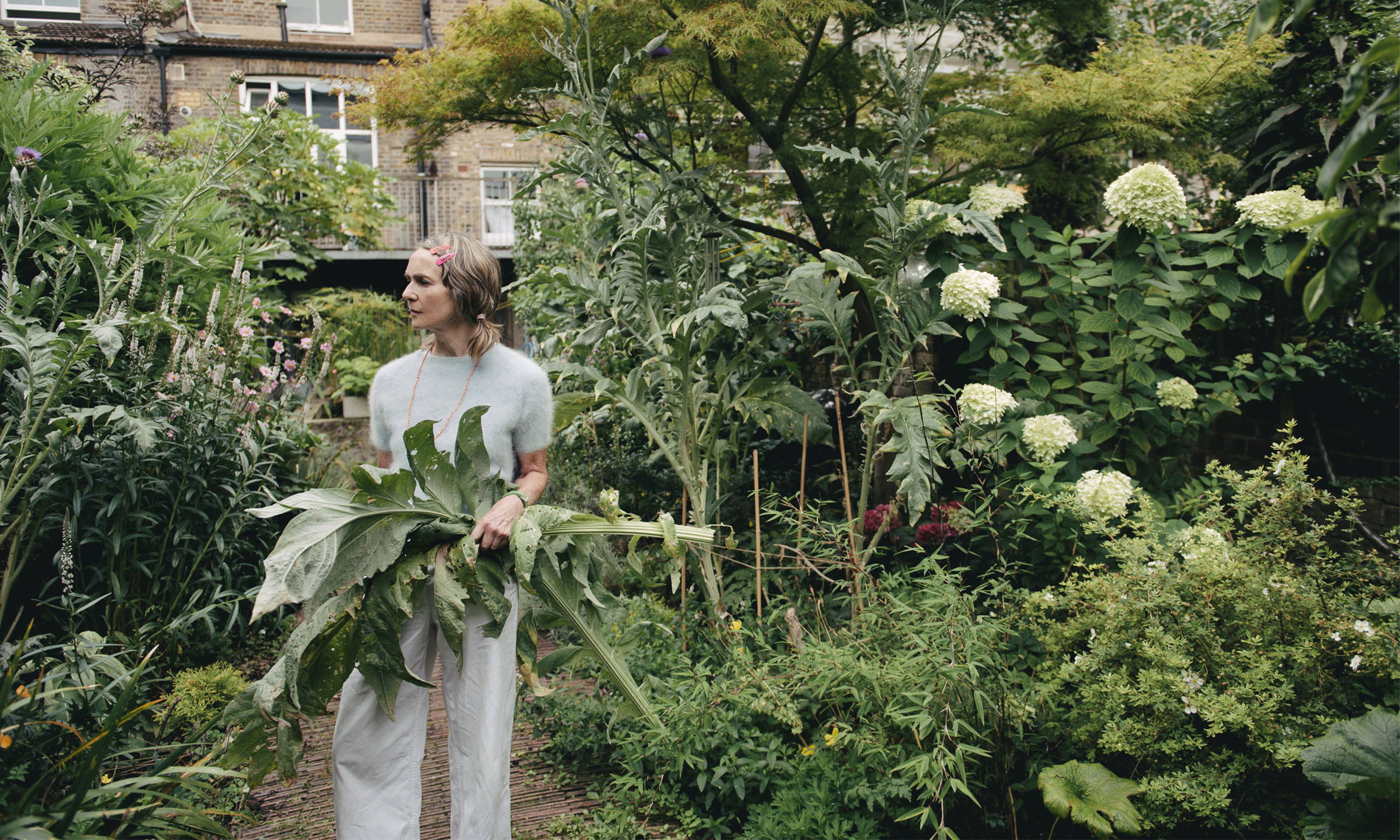 Ally Capellino founder, Alison Lloyd discusses life in lockdown, her new collection and shares her thoughts on birdwatching, the theme for our AW20 campaign.