40 years of Ally Capellino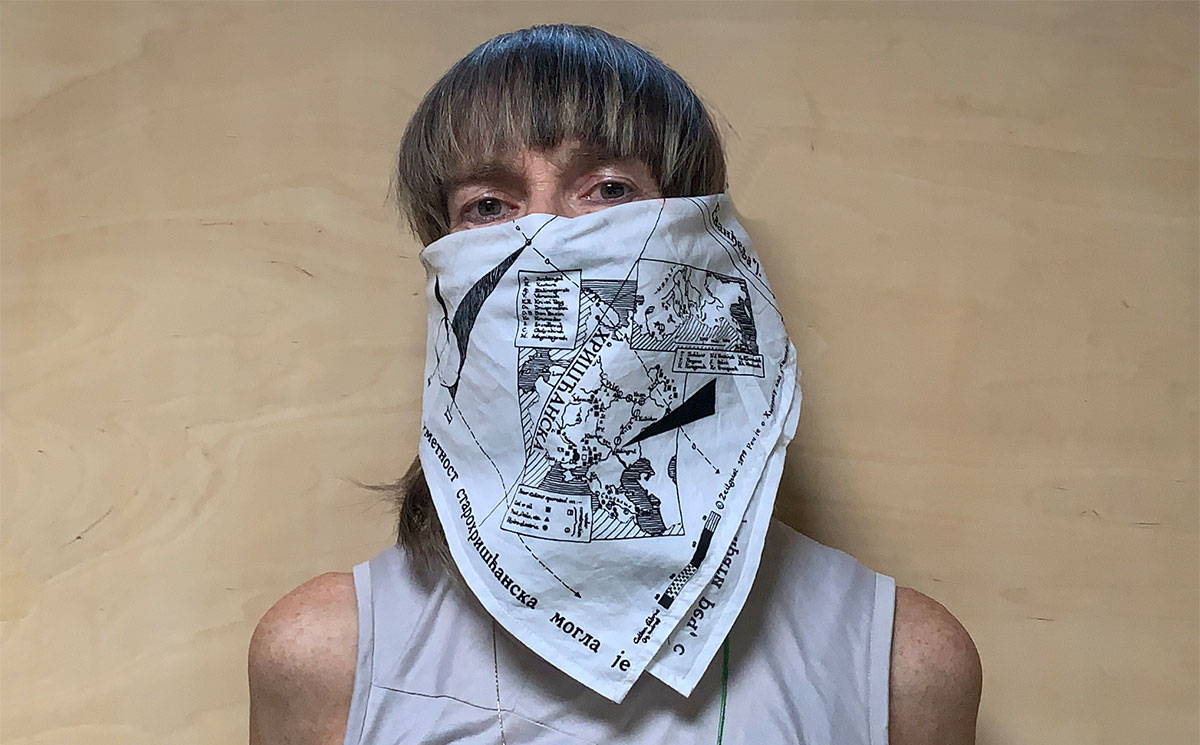 On graduating from Middlesex Poly my boyfriend Jono and I were both offered design jobs at a major supplier to the then, all powerful M&S, whose HQ was in Baker Street. We thought it might look more professional if we pretended not to know one another, so we ignored each other for the first couple of weeks. The company was the worst example of a corporate regime, with each new intake needing to learn their place, by being put in their place by the second newest person. Hierarchy gone mad.
I moved myself into the machine room as my designs were always at the bottom of the pile of the samples that were due to be made and shown to the gods at Baker Street. I was determined to get them a little closer to the top. I learnt to sew and some of my self-sewn designs were requested by the holy ones as personal gifts. Things came promptly to a head when I was assigned the job of cleaning up pigeon droppings.
I left and began fiddling about with bits of plastic and knitting needles. Post-punk fashion embraced primary colours and plastic and the derelict streets of then abandoned Covent Garden were becoming home to new retail entrepreneurs. My bits of plastic knitting needles and film gel went down a treat at an accessory shop called Detail in Endell Street.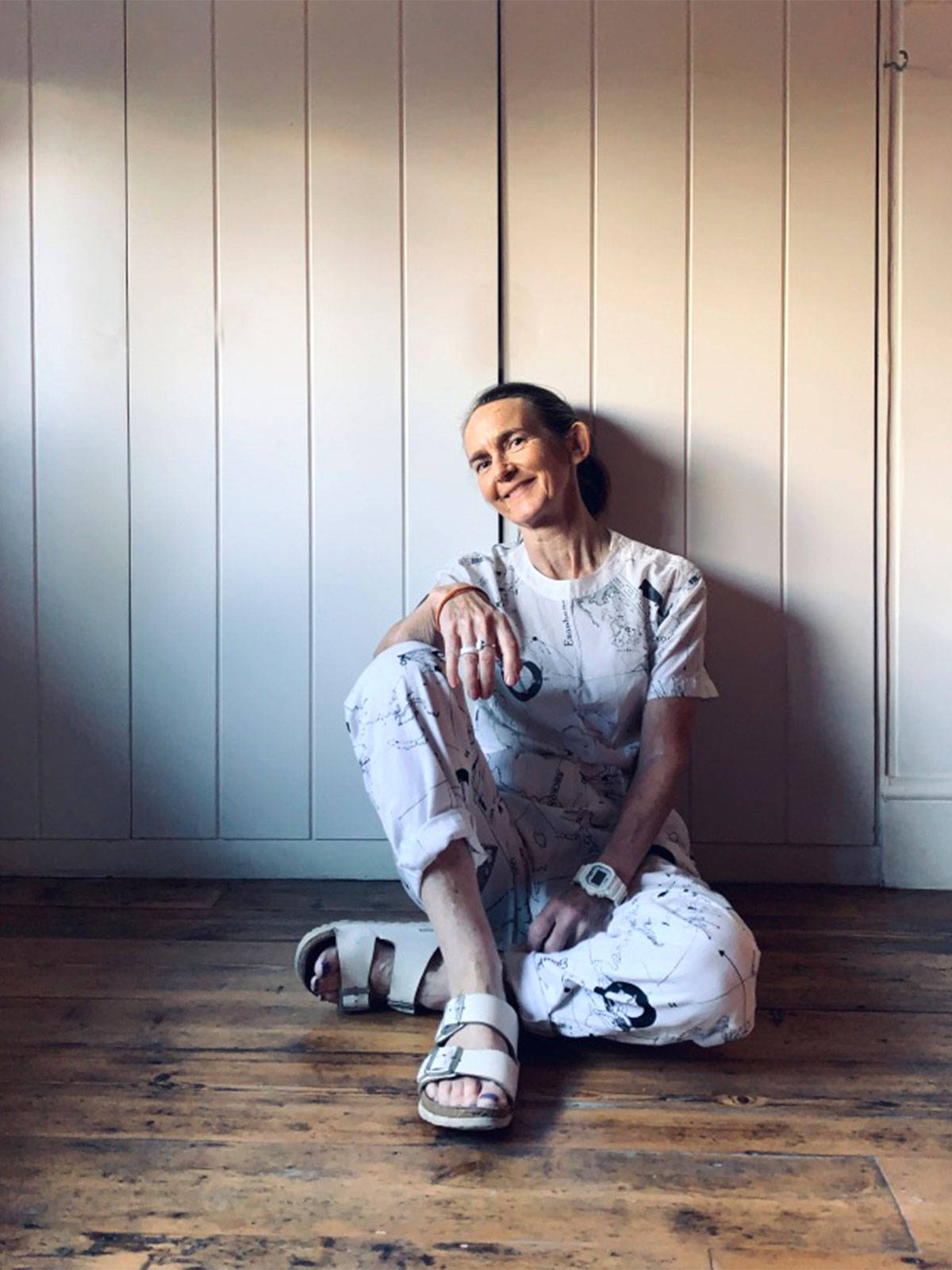 Blind ignorance and confidence persuaded us that we could sell more of these things. We applied to The Individual Clothes Show, a collective of other naive 'young designers' and a platform to display our wares to wholesale customers. They accepted us immediately. Perhaps a little arrogantly, we were disappointed that it had been so easy to get in, but we got over it. The next challenge was an opportunity to take part in the group's fashion show, but earrings alone on the catwalk wouldn't be enough, we needed to show more.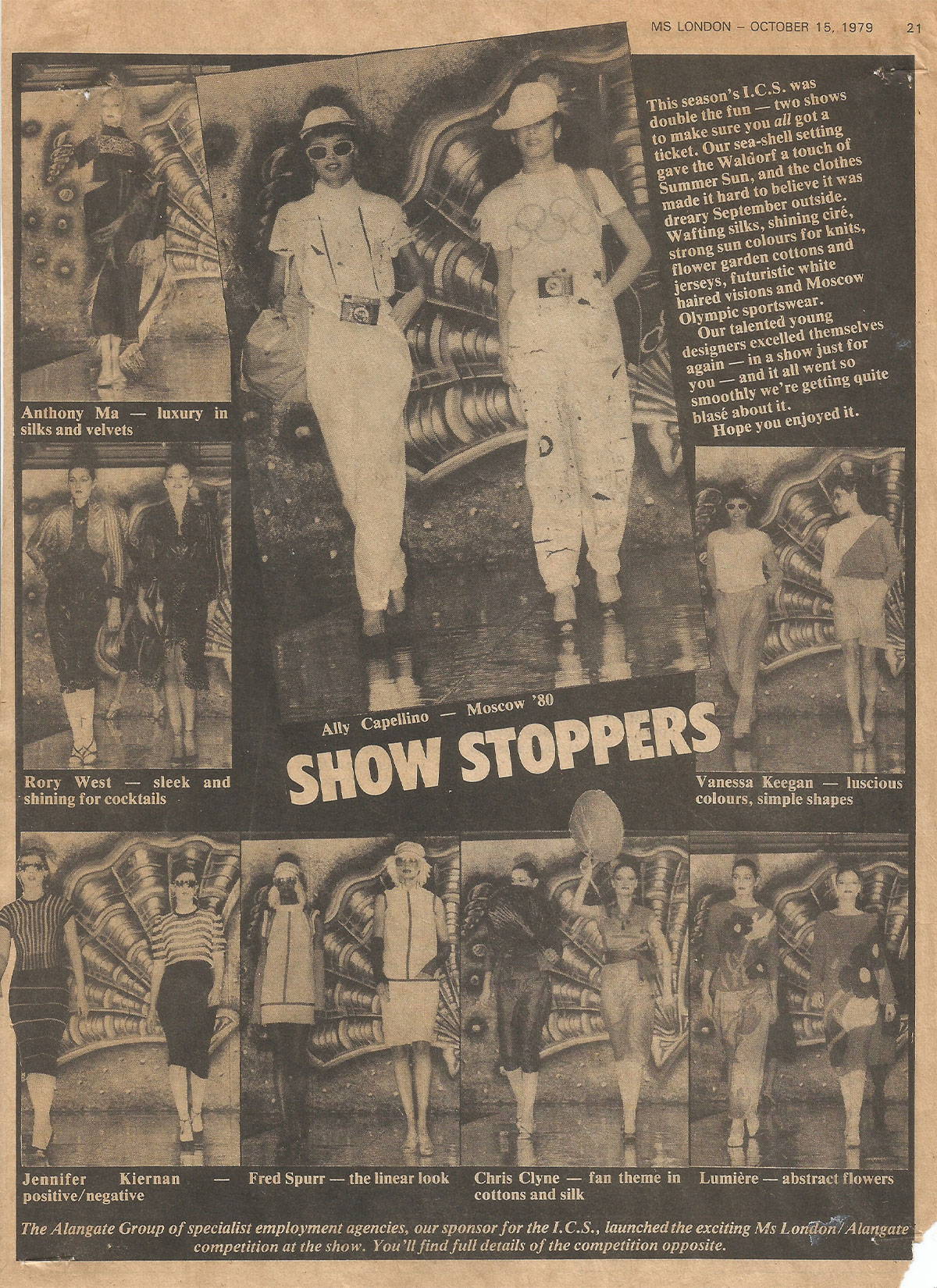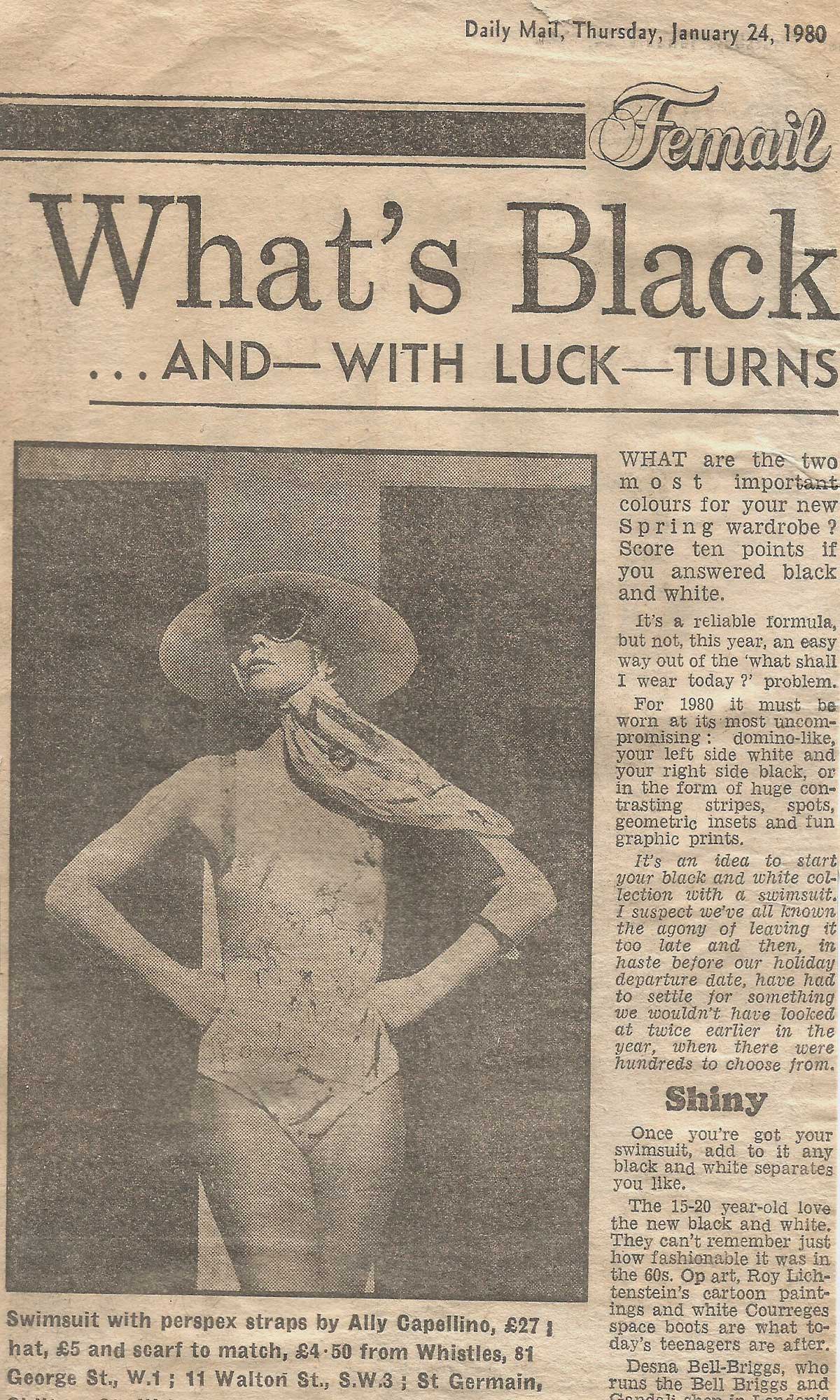 We came up with the idea of a collection celebrating the upcoming Moscow Olympics, devising a print that was cobbled together from school geography books and illustrations for sports techniques. We tried to print it ourselves, but in the end conceded defeat. It covered Perspex bangles, clear plastic straps for a swimsuit, drill fabric for trousers and Swiss cotton lawn fabric from John Lewis. We knocked out 5 pieces, trouser, shorts, a swimsuit, a t-shirt and a short-sleeved top. They were show-stoppers and we immediately won an order from a new shop called Whistles. We were ecstatic. Without considering whether there was enough profit to get to the next season, we promptly went off on holiday.
Social isolation means that I am the only available 'model' to try on my resurrected 40 year old top and trousers - I have become quite nifty at setting the timer and running round to grin at my iPhone as it clicks away.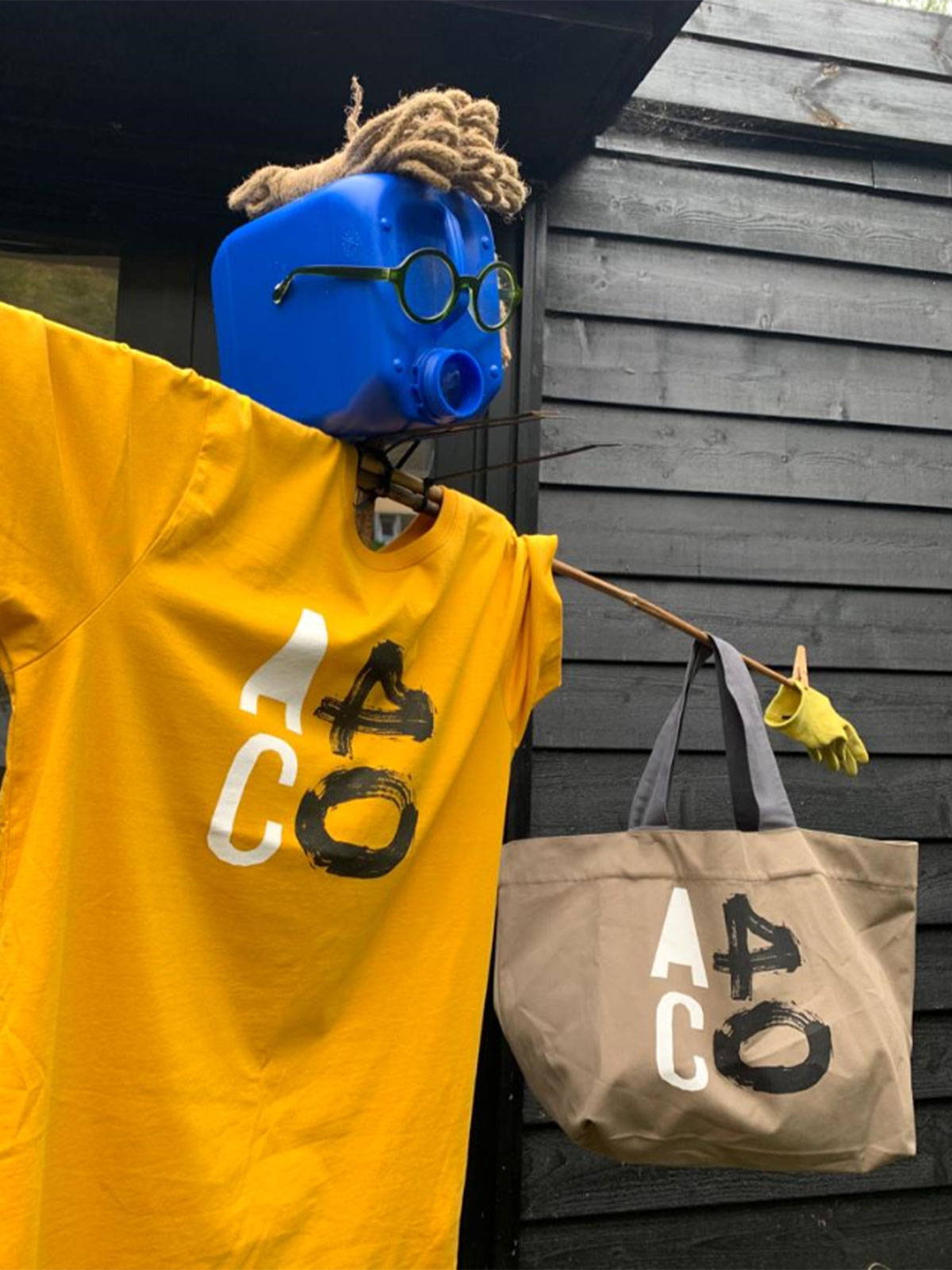 As another Olympic Games was on the horizon this year, I intended to do a new Olympic inspired T-shirt but as Covid-19 has postponed the games I opted for a simple T-shirt with a graphic 40 and canvas tote to go with. Limited edition, 40 of each size. I spent a lot longer on it than when I did the first collection… It does the job.
Limited Edition T-shirt £40 and Tote Bag £75, shop now.