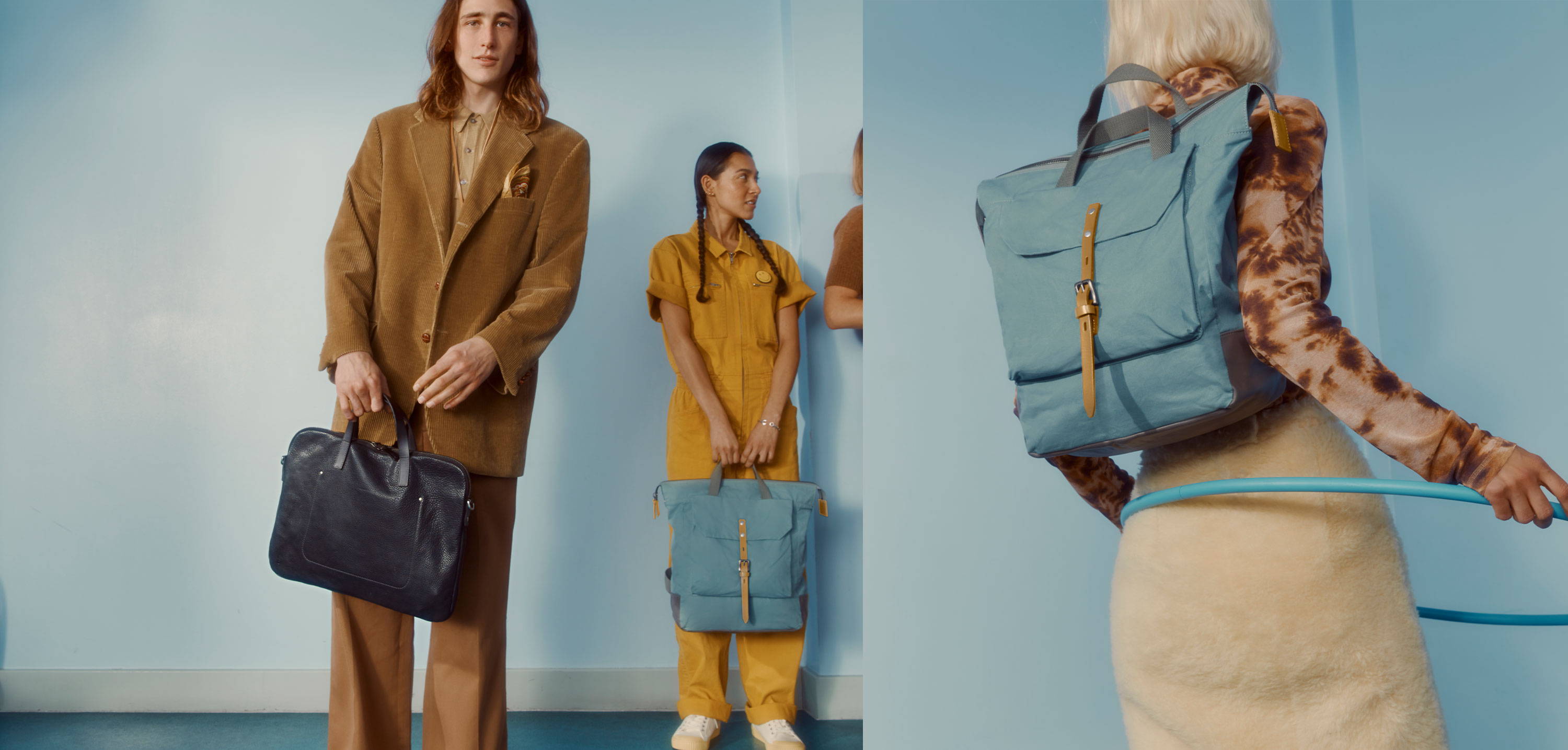 BRITISH WAXED COTTON | MEET MISTER BLUE

Our signature waxed cotton collection is now available in pale blue with tan contrast vegetable tanned leather.
Light to carry and extremely durable, wear the sky on your back and enjoy the summer months to come.

It has felt like an age, but we are glad to finally be reopening the doors to our Calvert Avenue shop. We have missed seeing our customers and friends and being a part of the local community.
One positive of the enforced lockdown, was the opportunity to give the shop a facelift, carried out of course with the most stringent adherence to social distancing. Calvert Avenue has been our home since 2005 and being in the bosom of such a creative and supportive community is something that we relish.
Our new opening hours are as follows:
Monday - Tuesday: Closed

Wednesday - Saturday: 12pm - 6pm
Sunday: 12pm - 5pm
There is an edge to the bags in the Boundary Leather group. Contrasting colours and sharper corners take 70's references, but from there is a great leap ahead. The leather firmly holds its shape and is polished and waxed to a luxury sheen. The aged brass fitting is custom made with a smooth face and industrial knurled edges. It locates neatly to close. Lockie is a cross body bag in our Boundary Leather. It's crafted from Italian vegetable tanned leather with contrasting bridle leather details. It's the perfect size for day and evening. New yellow for Spring is now available.