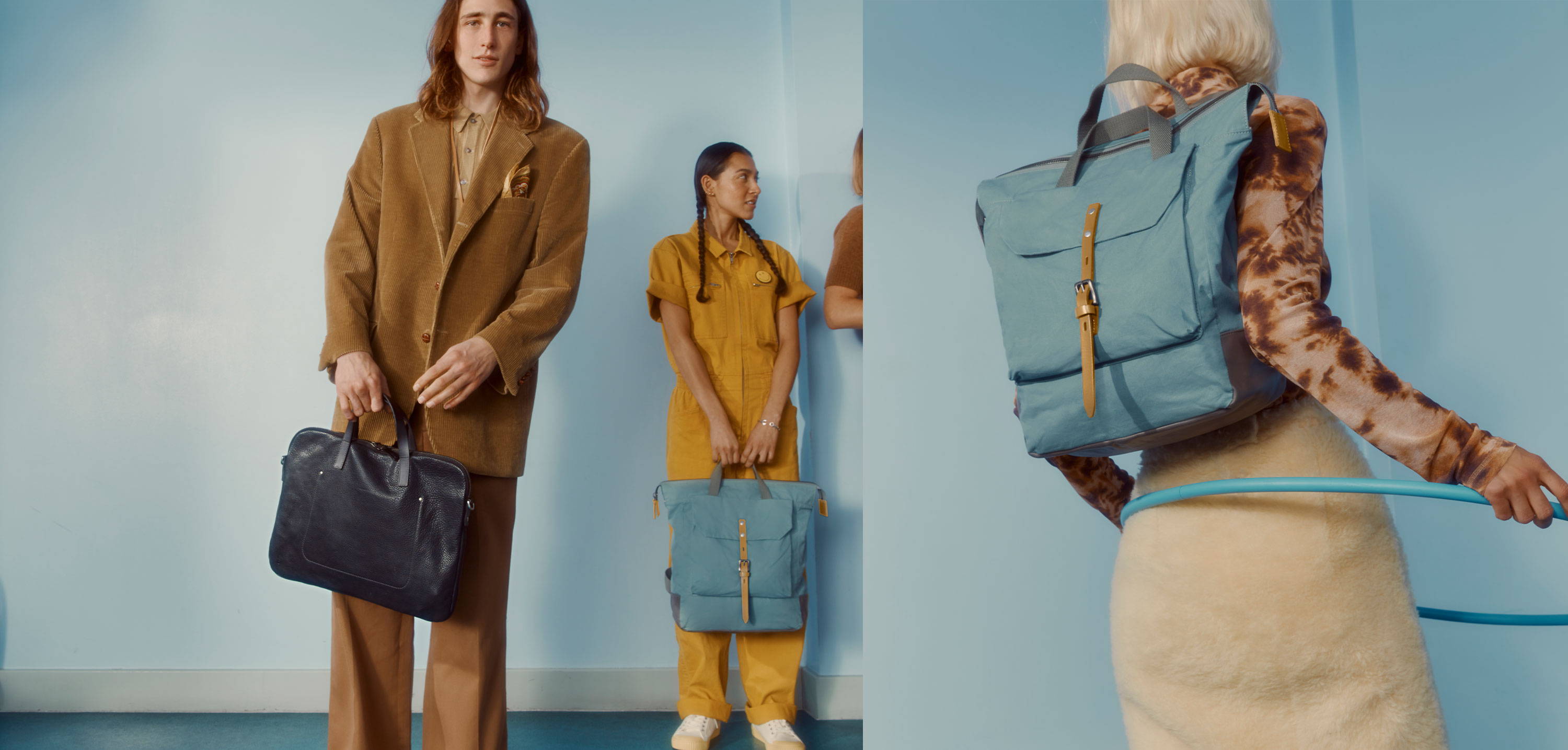 BRITISH WAXED COTTON | MEET MISTER BLUE

Our signature waxed cotton collection is now available in pale blue with tan contrast vegetable tanned leather.
Light to carry and extremely durable, wear the sky on your back and enjoy the summer months to come.

"Hey there Mister Blue, we're so pleased to be with you..."

Introducing Waxy Blue aka Mr Blue Sky. Meet the latest colour in our waxed cotton canvas collection. Mr Blue Sky has all the ingredients to raise the spirits and calm the soul (at least where bags are concerned). A perfect and soothing colour for the Summer months ahead.
There is an edge to the bags in the Boundary Leather group. Contrasting colours and sharper corners take 70's references, but from there is a great leap ahead. The leather firmly holds its shape and is polished and waxed to a luxury sheen. The aged brass fitting is custom made with a smooth face and industrial knurled edges. It locates neatly to close. Lockie is a cross body bag in our Boundary Leather. It's crafted from Italian vegetable tanned leather with contrasting bridle leather details. It's the perfect size for day and evening. New yellow for Spring is now available.