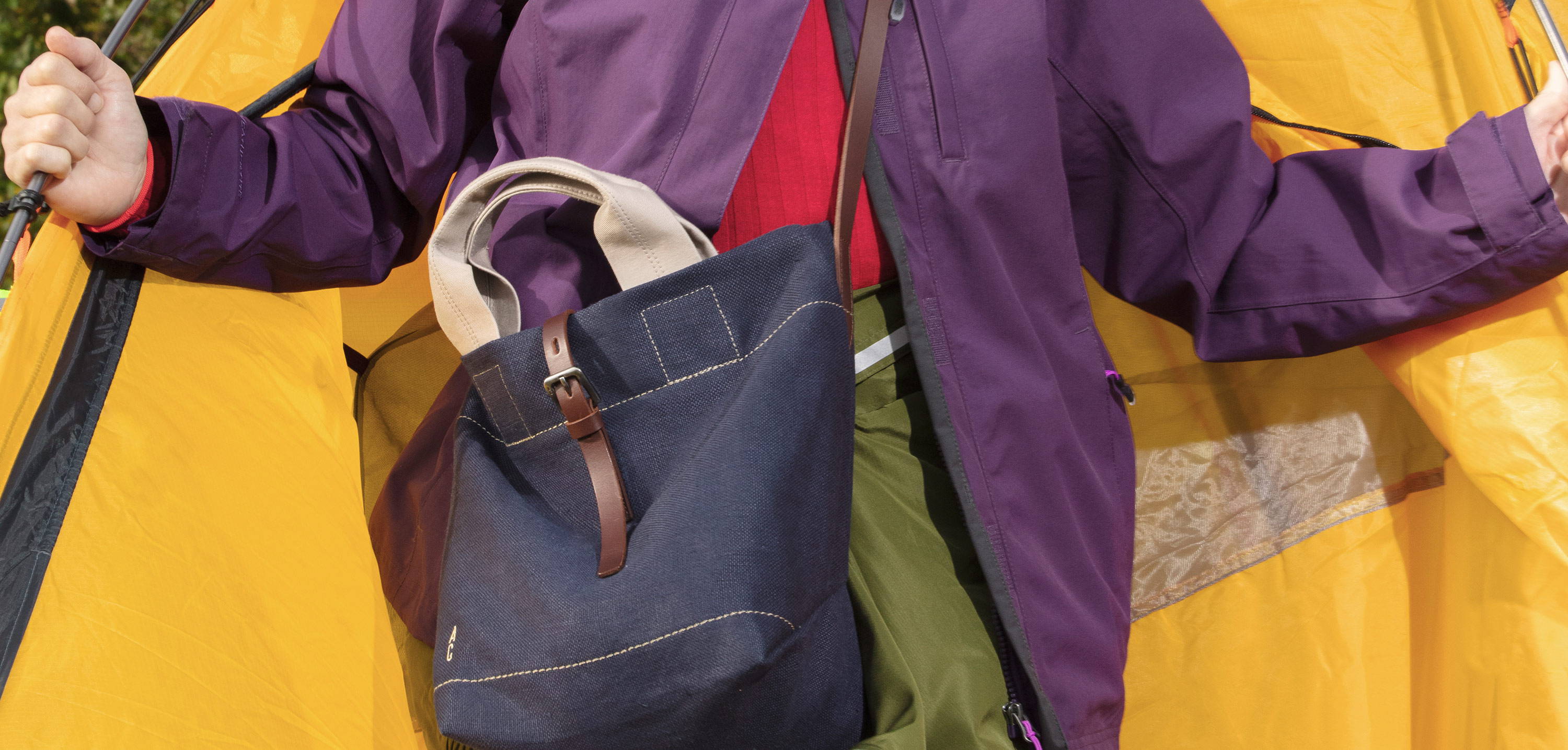 Hemp is no longer relegated to the porridge-coloured gap year travellers, but its soft and linen-like qualities are now exploited to produce shapes that relax out of their boxy geometric construction. Minimal and very simple veg tanned leather is used to give essential strength at the stress points, handles and closures. Metalwork is reduced to a minimum and quietness becomes a feature. There are two new totes, one oversized, the other doubling as a bucket bag. On each, the lining colours climb out from the inside and onto the handles, whilst another colour binds the internal seams. Robust, stylish and easy on the environment thanks to the sustainable credentials of hemp.
Hemp grows without the need for harmful herbicides and pesticides and also replenishes soil quality. Thanks to these sustainable credentials the Tim tote and Bob Bucket are not only stylish and robust, but easy on the environment.
You may find your diary a little bit fuller with some long lost friends called arrangements. Whether it's a pub garden or a picnic, our Lockie handbag in luscious royal blue does understated East London glam like no other. So fill your diary up and enjoy your dates with this classic AC crossbody crafted from Italian veg tan leather.
"The new Hurley is an obvious addition as a little unisex cross body bag - no bigger than is required, but can fit all the daily needs."