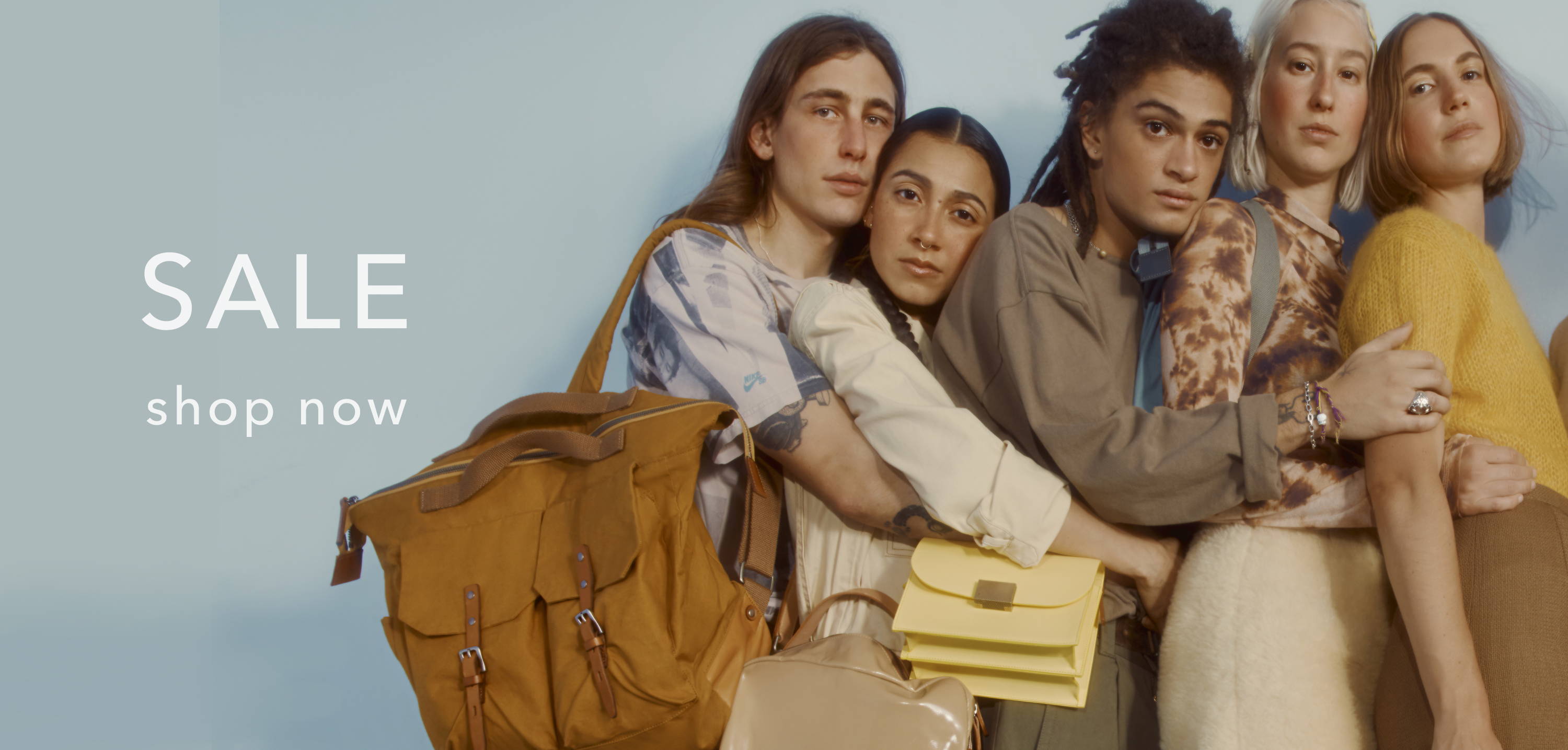 UNDERSTATED BUT NEVER BORING
Understated, practical and desirable, the leather, canvas and waxed cotton bags are created from materials chosen for their lasting beauty and function. Designer Alison Lloyd takes inspiration from sources as diverse as architecture, African artifacts, topiary, punk and Franz West. Her talent lies in bringing the best out of each material, exploiting its strengths and introducing iconic pieces to the market.
40 years of Ally Capellino
On graduating from Middlesex Poly my boyfriend Jono and I were both offered design jobs at a major supplier to the then, all powerful M&S, whose HQ was in Baker Street. We thought it might look more professional if we pretended not to know one another, so we ignored each other for the first couple of weeks. The company was the worst example of a corporate regime, with each new intake needing to learn their place, by being put in their place by the second newest person. Hierarchy gone mad.
Things came promptly to a head when I was assigned the job of cleaning up pigeon droppings.
It has felt like an age, but we are glad to finally be reopening the doors to our Calvert Avenue shop. We have missed seeing our customers and friends and being a part of the local community.
One positive of the enforced lockdown, was the opportunity to give the shop a facelift, carried out of course with the most stringent adherence to social distancing. Calvert Avenue has been our home since 2005 and being in the bosom of such a creative and supportive community is something that we relish.
Our new opening hours are as follows:
Monday - Tuesday: Closed

Wednesday - Saturday: 12pm - 6pm
Sunday: 12pm - 5pm
There is an edge to the bags in the Boundary Leather group. Contrasting colours and sharper corners take 70's references, but from there is a great leap ahead. The leather firmly holds its shape and is polished and waxed to a luxury sheen. The aged brass fitting is custom made with a smooth face and industrial knurled edges. It locates neatly to close. Lockie is a cross body bag in our Boundary Leather. It's crafted from Italian vegetable tanned leather with contrasting bridle leather details. It's the perfect size for day and evening. New yellow for Spring is now available.