Ally Capellino x Aram + Max Radford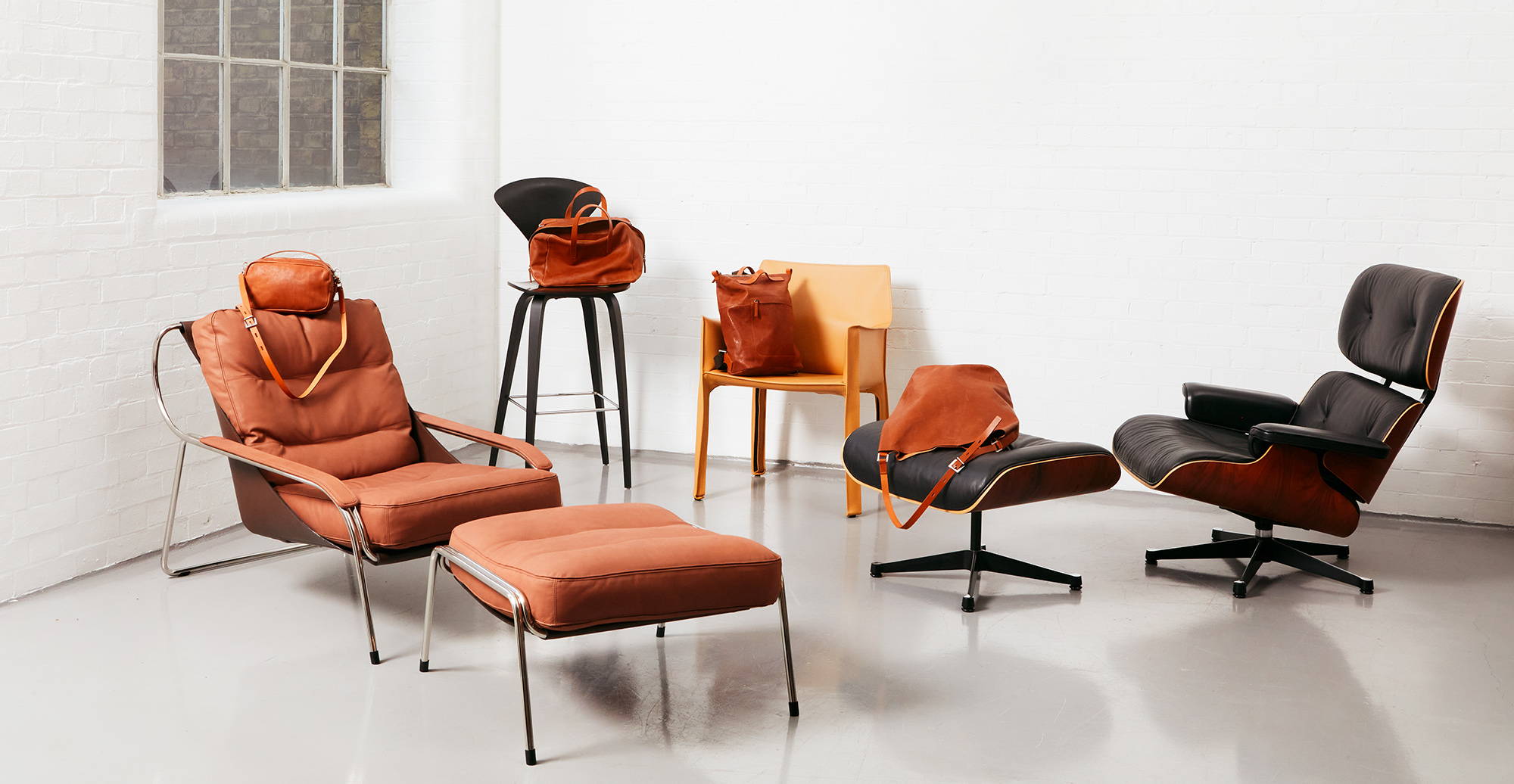 ARAM + ALLY CAPELLINO with MAX RADFORD
For the second instalment of our Aram + Ally Capellino Classic cuts series we met with London-based interior designer and gallerist Max Radford. Max, who runs the Radford Gallery, spoke to us about his work and gave us his thoughts on how strong knowledge of the 'classics' helps when pushing the boundaries.
"I met Max for the first time in a sliding doors moment when he was moving into a studio that I was moving out of. He has an eye for some extraordinary pieces and a modern approach to the concept of a gallery." - Ally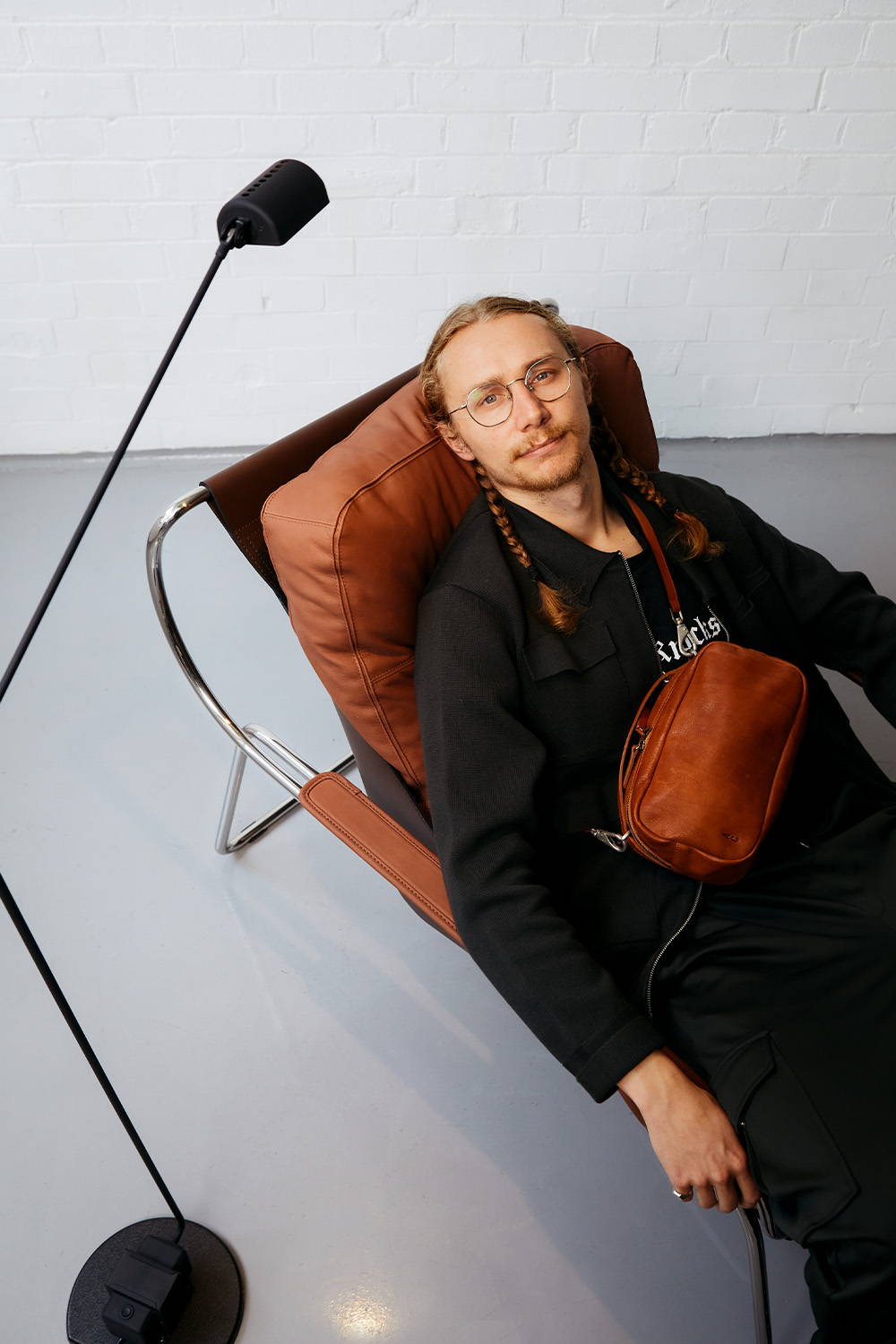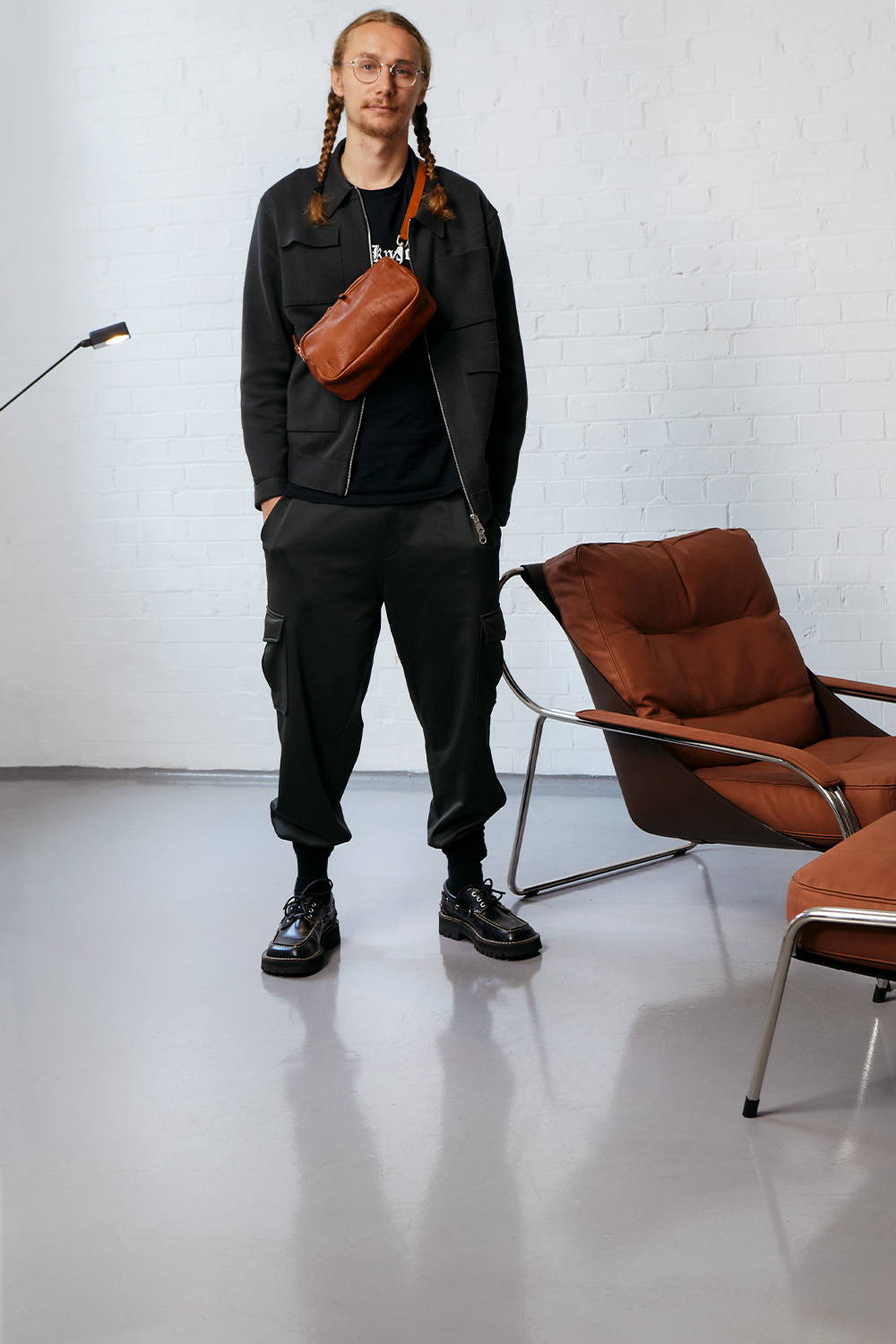 Q: What does the word 'classic' mean to you within your world as an interior designer?
A: A classic, to me, is something that just reads perfectly the first time you see it. So, whether that's a piece of furniture or a space, things that just click as soon as you see them. I think these can be different things to different people, but there's also a collective classic.
Q: Who or what are your ultimate 'classic' designers, movements or pieces?
A: Top three designers - Gae Aulenti, Carlo Forcolini and Wolfgang Lauberscheimer. I'd probably put Eileen Gray in there as well, just as an extra.
Q: Your background is in fine art and antiques. How has your introduction into early-twentieth century design influenced your personal design language?
A: My in-depth discovery of twentieth century design was done in copy of an old boss of mine's study of antiques, so quite an analytical look at furniture itself - how the decades relate to each other, and their progression through design. That has been my own insight. But also in terms of the eclecticism that you get in both antiques and fine art; that is something that I look for in my own practice as an interior designer, and also as a gallerist.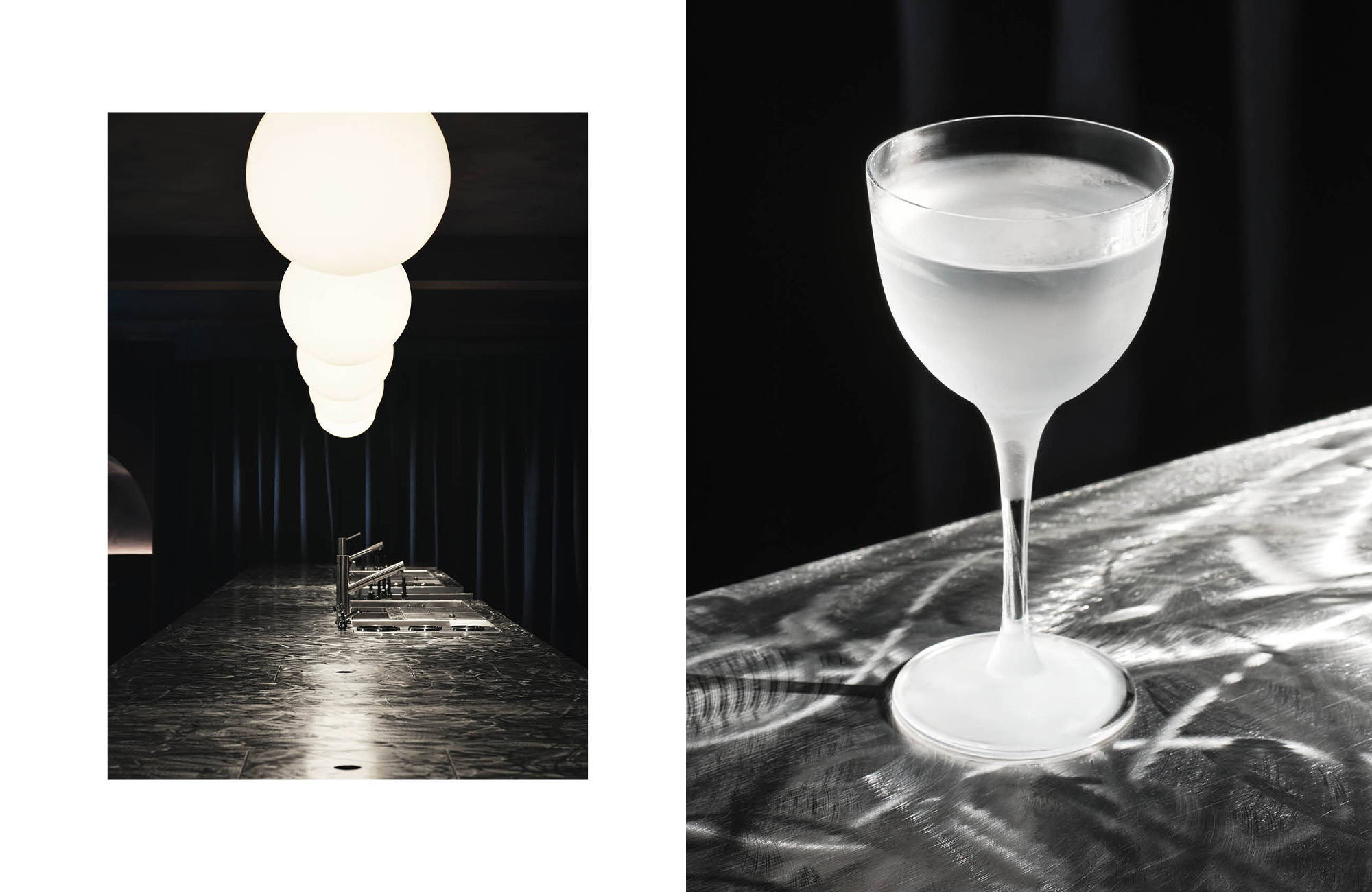 Q: What is the value of having a strong background knowledge of the 'classics' when pushing the boundaries of interior design?
A: It's very important to know what's gone before you in terms of what works and what doesn't work, what can be relooked at and reinvestigated and what is still to be done. You sort of need to know what's gone before you to know what you can do next, in some ways. I think people are very good at designing outside of that and just getting on with things obliviously - for example, how outsider art and design will always lead to something new and unexpected - but there's also an approach to knowing what's gone before you, which is interesting for the artist or designer because the research part is just as nice as the designing.
Q: Speaking of research, what are your current research and referencing methods?
A: My main research and referencing method is still just buying a lot of books. I swapped buying records for books and spent the same monthly allowance on second hand books. I never like to buy a book for more than twenty quid really - I've bought a lot of duds in the years that I've been doing it, but I've also found a lot of good stuff. So, just continuing to do that. And then there are some amazing online archives that I didn't know existed until recently, so I don't always need to buy the books anymore. But yes, just going through things that you can't access any other way; that seems to be the only way you find the gems.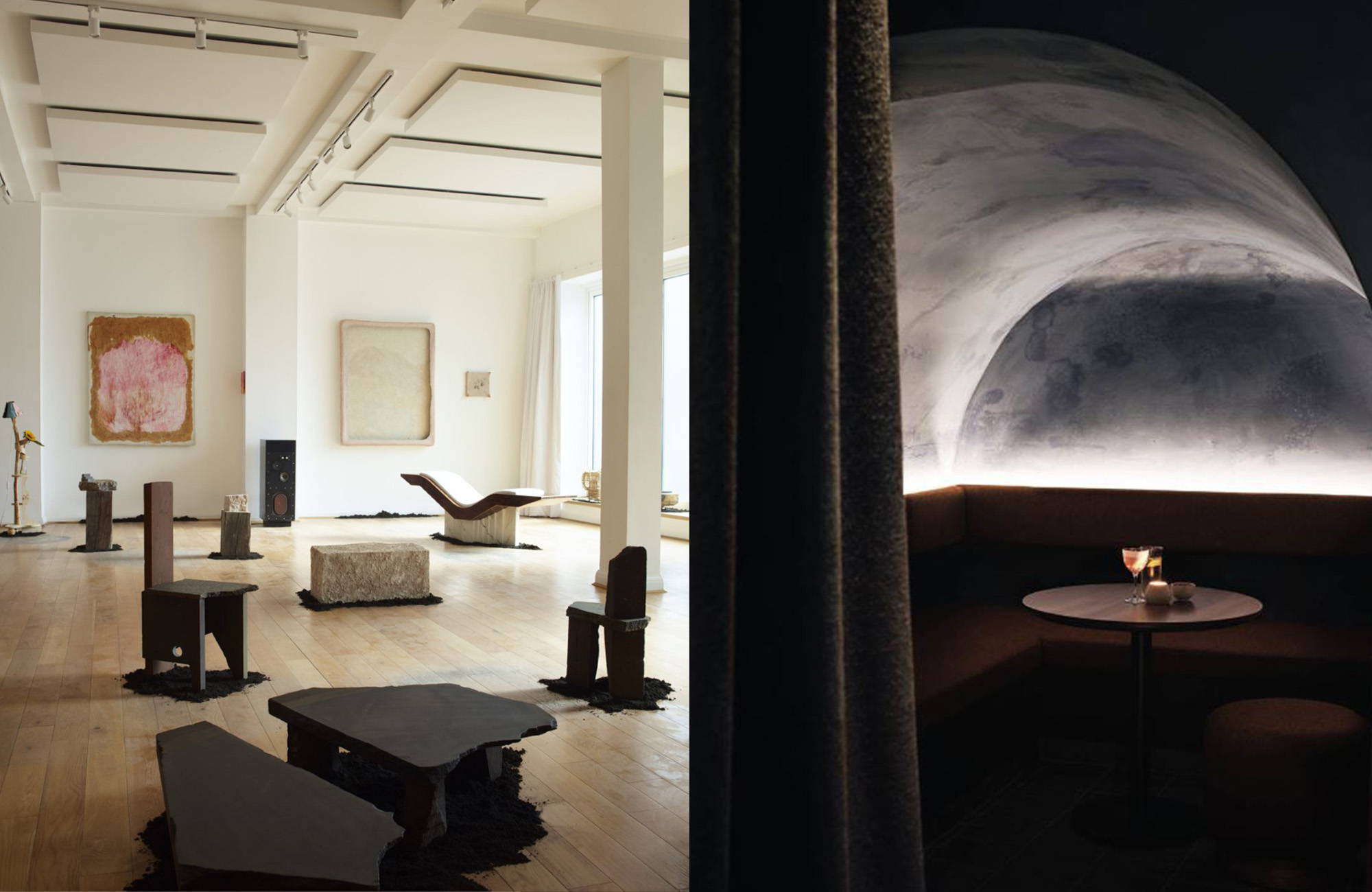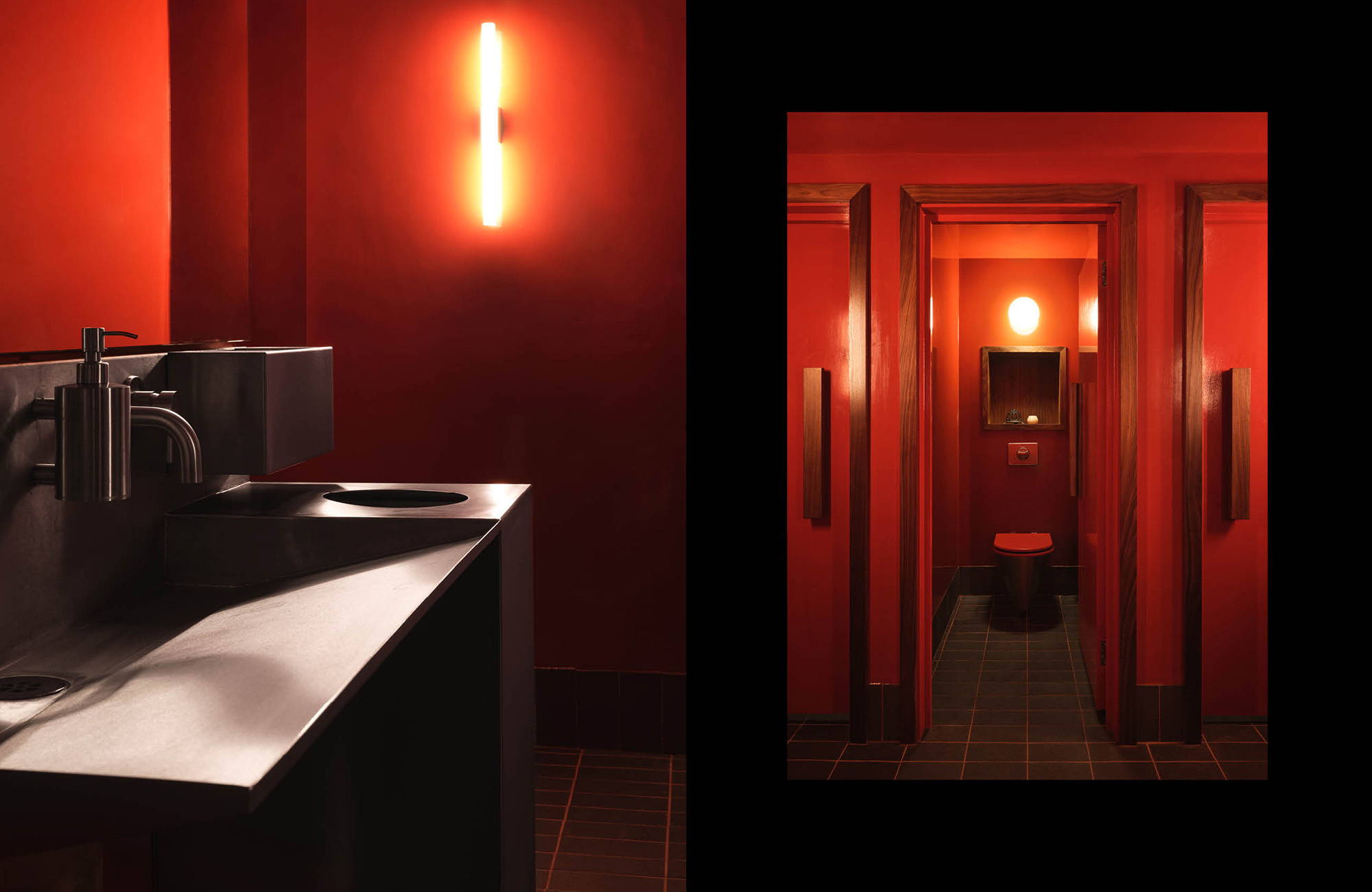 Q: The scent of leather is firmly associated with furniture and, obviously, leather goods - how do you go about using this 'classic' scent in your perfumes?

A: Leather, for me, is a really versatile ingredient - and when I say ingredient, I guess I mean a leather accord, because you can't extract a leather scent as it were. You have perfumers making their own versions of what that could be, so it's really up for interpretation in so far as how people use it. I find that it works really well across the board. I tend to pair it with florals, with woods, with citruses. Again, it's a really comforting smell that I guess would be leaning traditionally masculine, but that's not how I think of perfumes.
Q: You touched on this already, but how do you approach discovering new or future 'classics' as a gallerist?
A: To discover current designers who are doing amazing work - a lot of it is through the internet, but mainly through social media and Instagram because everyone's putting their stuff on there in a very good way. Graduate shows are also a very good way to look for new things. Obviously, there are a lot of design galleries internationally so you can see what's going on through them, but now (even since the last design week) there are lots more London galleries showing young and upcoming designers, so you are able to find new work by looking at other galleries on the London scene which is really lovely as well.
And then you're just looking for whether you like something immediately or not. When I used to work in antiques, a guy I used to work with - John Corbett - told me you can't sell anyone anything you don't truly love and I think I have taken that on in terms of running a design gallery. If you don't really like things immediately, you're never really going to show it to someone else and get that passion out of them. So, as long as you really like the stuff, that's the way of choosing the next classics - you've just got to be sure in yourself!
Q: Lastly, how do Ally Capellino and Aram tie in with your personal concept of 'classic'?
A: Both Ally Capellino and Aram are London design classics in different ways, so it's interesting to see them come together. Funnily enough, I have probably known about both of them for the same amount of time. Ally is doing it in a contemporary fashion and Aram, whose founder historically bought contemporary furniture in a contemporary way, is safeguarding it. That, alongside Ally showing timeless designs, is a pretty good combination.