Hands-Free With Hild
This weekend the new Hild will suddenly seem like the thing you can't do without. For a hands-free, drink-in-one-hand, let-your-hair-down time you can keep cards, sunglasses and factor 30 all within.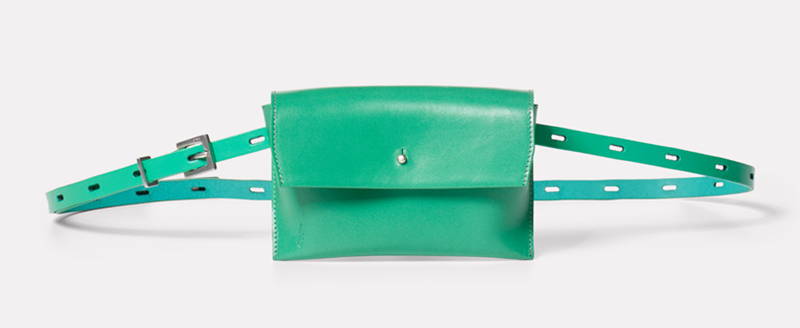 Hild is a handy new belt bag; a suede lined simple clutch with a removable belt. Two for one!
It closes with a Sam Browne stud and can be worn as a belt or crossbody.
This clean glassy green is also made in a set of matching wallets and purses.