Jonathan Legge – What's your Bag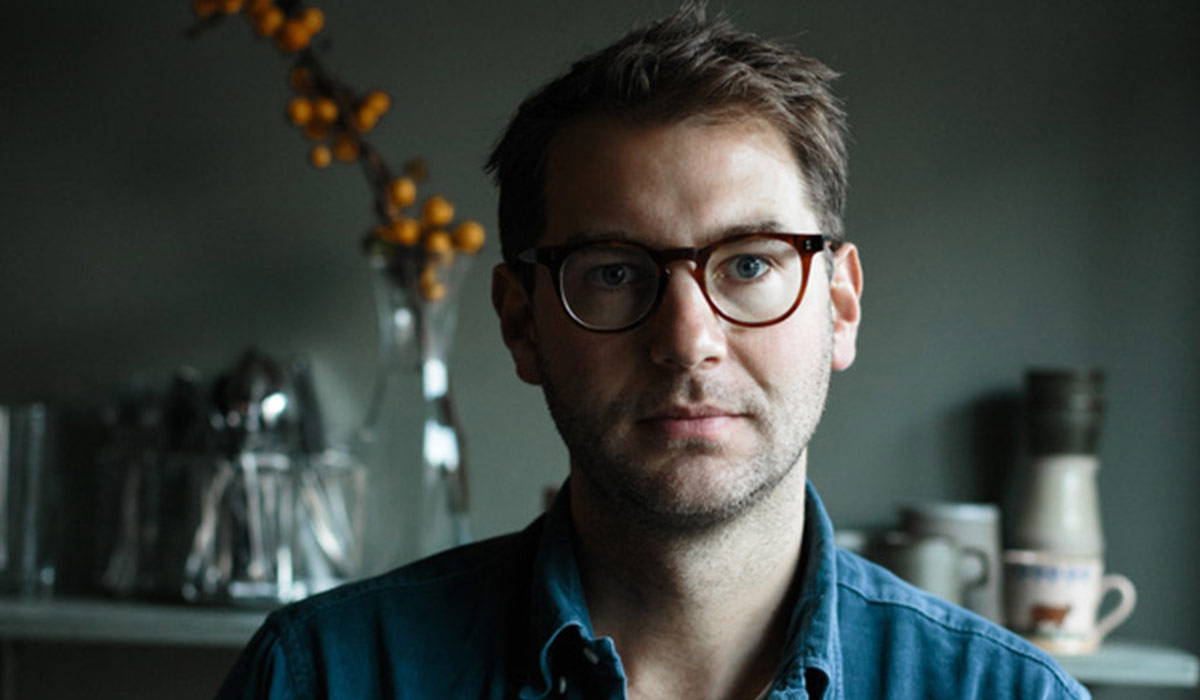 Dublin based Jonathan Legge made Irish craft cool, now a disruptor in the gifting market with his company &Open, which is way beyond branded pens. They call it a 'Customer happiness platform'. Keeping it in the family, Jonathan runs the business alongside his brother Mark Legge, director of logistics and his wife Ciara Flood, director of buying. With a strong corporate client base in the West coast of USA, (including AirBnb) before lockdown he was to and fro spreading the word of customer happiness. They prioritise the 'human experience', and also help companies look after their staff and clients with gifting things that you actually want to keep and covet.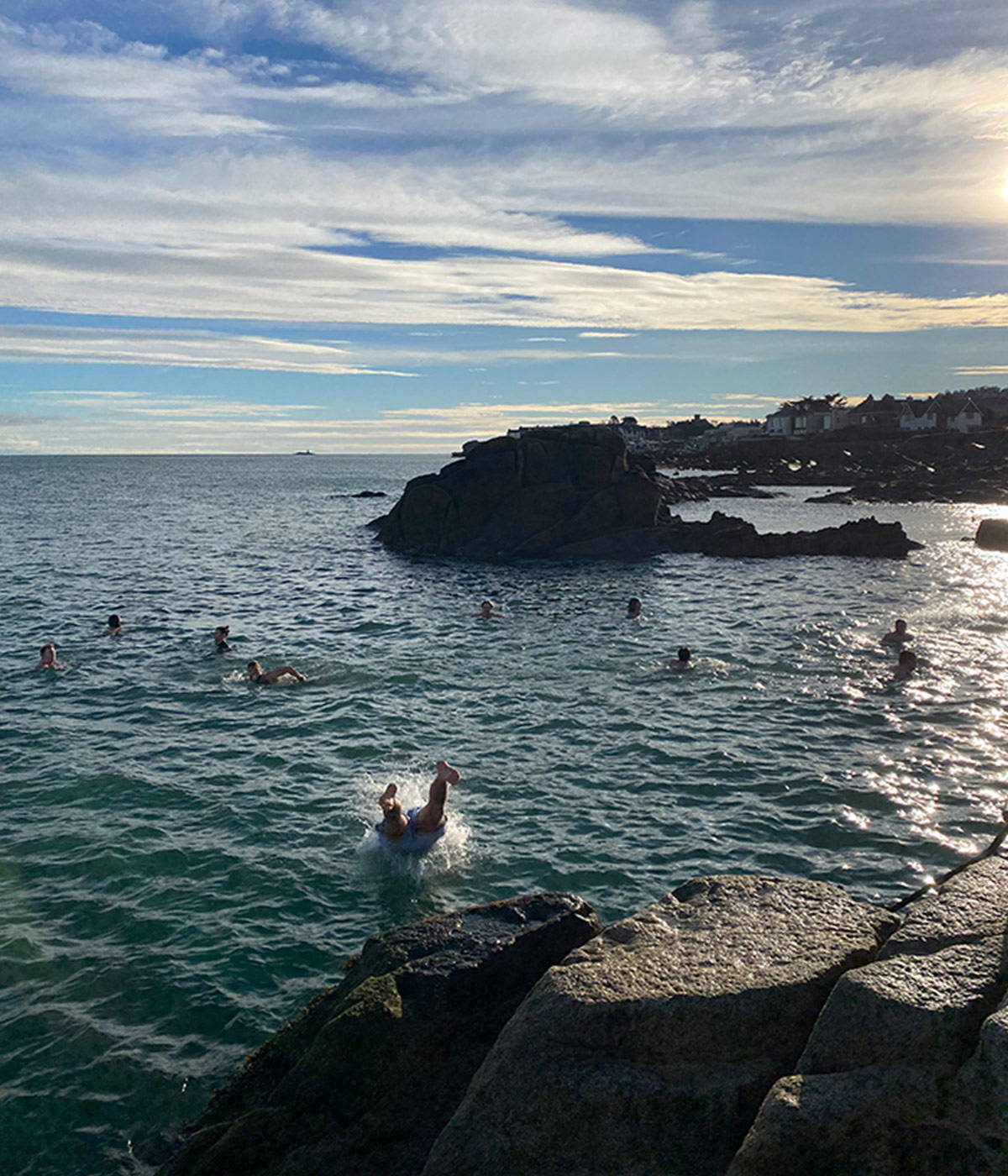 Before this venture, the brothers ran Makers and Brothers, an online retail platform, with pop ups in NYC, selling beautiful objects and homeware that he describes as "useful, beautiful and sometimes nicely odd". Starting out, Jonathan trained with Ron Arad on his Design Products course at the RCA, which led him to connect with materials and form, and to question the status quo.
He makes use of his position near to the sea, taking a bracing morning dip each day, his Freddie waxed cotton bag with just the right amount of room for a towel, warm jumper, hot flask and space for his young daughter to catch a ride.
Your company &Open is a family thing, how competitive were you as kids?
&Open is a family company in so far as it was founded and remains majority owned by my brother, my wife, and myself. Not an obvious founding team but it has worked very well for us. Competitive for sure, and definitely not easy but we actively work on it, and as we have grown each of us has found our own space. As kids my brother and I were oddly co-operative our summer holidays were full of adventures led by me encouraging him (the braver) into the danger. The business started similarly.
You call your business 'the first happiness platform', tell us more.
We are in the business of gifting. We help global brands inspire loyalty with thoughtful acts of care. We have a smart piece of technology at the core of our operations and a design-led approach that looks to prioritises the human experience. Fundamentally it is about helping brands nurture their communities, the people that power their business.
You lived in London, but now based in Dublin, can you imagine living anywhere else?
I lived in London for 11 years, loved it, but Dublin is now home again. California offers a lifestyle that always appeals and as our company grows is very possible we might live there for a little bit but who knows these days. As a state, they have a strong connection to nature and the outdoors, San Francisco in particular. You can be on the ocean in moments, and also on the hills of Marin County within minutes. There's an amazing food culture, with the restaurants working hand in hand with the local farmers, they have relationships rather than just placing orders. The people are laid back, caring and engaged socially and environmentally. It's engrained in their history, take the Pride Parade and Harvey Milk's legacy. Kamala Harris is from Oakland, California and used to be the state's junior senator!
Tell us a bit about where you live. What's a good start to your day?
We live in the Dublin suburbs, a place that is not particularly cool, convenient, or cared for. But there is welcoming everyday magic our neighborhood. We are 20 minutes from the mountains and 10 minutes from the sea which makes escaping easy. A good start to any morning is a bracing swim, often joined by two old friends and since our daughter was born she has being joining too. She waits patiently watching from the shore and shouts despair when return with a salty wet kiss. Winter swims are usually followed by coffee under a hopeful ray of sunshine. There is something about being so small in something so vast, it is an oddly reassuring way to start the day.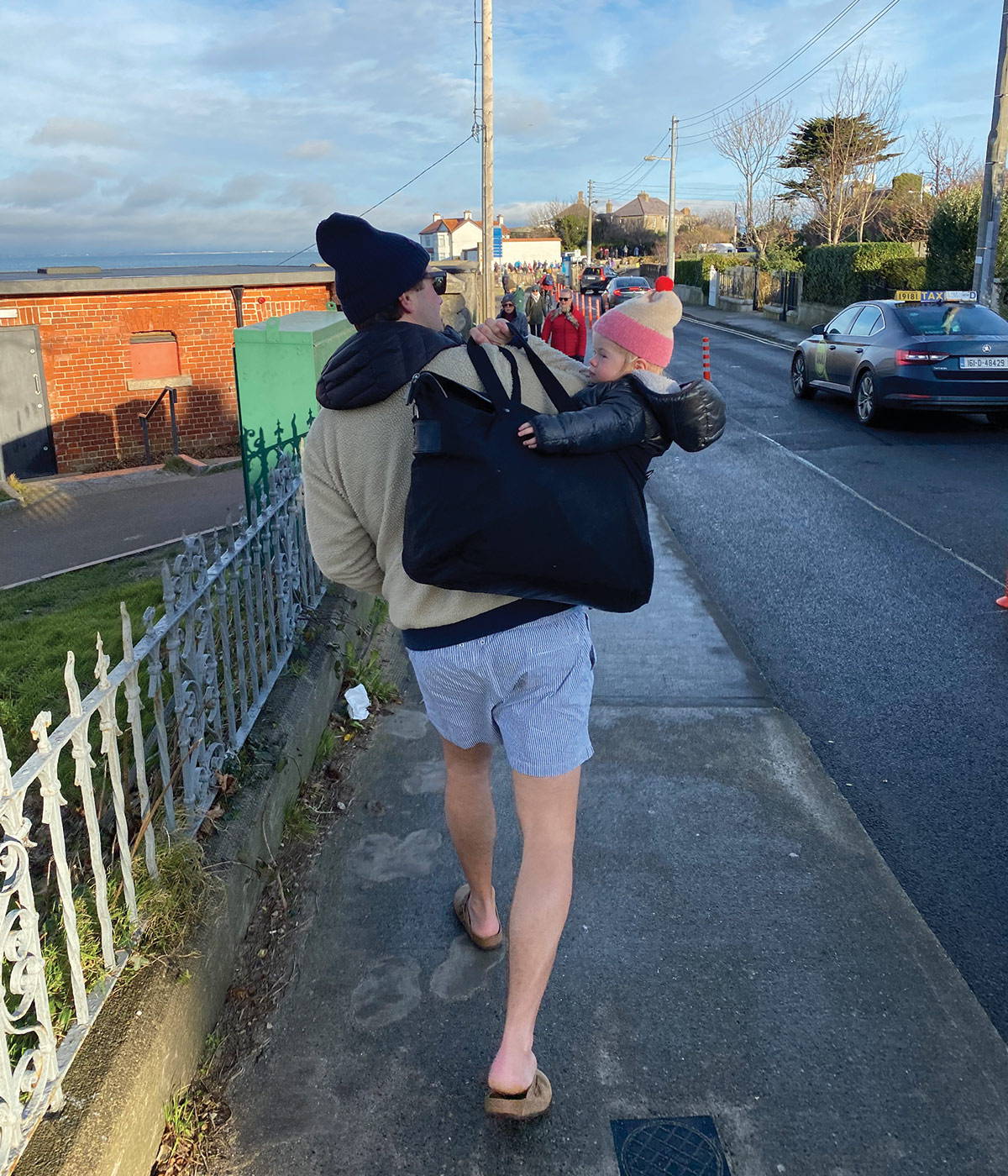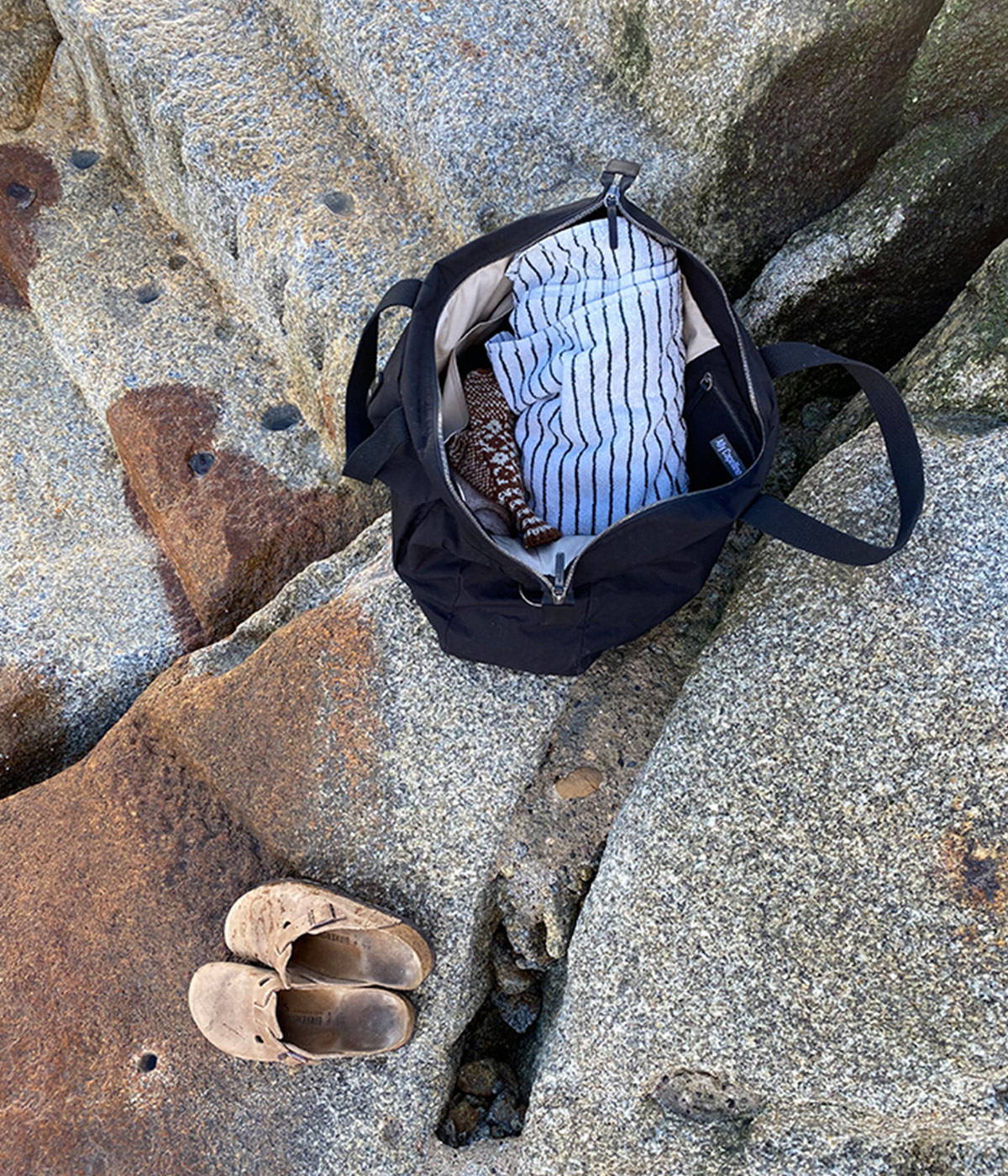 What was your first Ally Capellino bag?
A satchel I bought the week I started my first job in London at Studioilse. I was just out of the RCA and had read about Ilse over that summer. I was curious to see what life in a small design studio might be like. Its turns out it was pretty special, the bag too. It is brown wax cotton with super nice rivet details. I still have it in a box though it needs wax and a patch or two.
Wallet in the trousers pockets, or a man bag?
Wallet in Jacket pocket for the most part. Bag for work and swimming.
You're currently wearing a Freddie holdall in black. What do you carry about?
Prior to the pandemic casting its shadow across the globe it was my weekend back for quick trips. Today in winter lockdown it is my swimming bag carrying an extra cozy towel and mittens to warm my numbing body after my dip. Also sometimes carry our 20 month old daughter Celeste in it.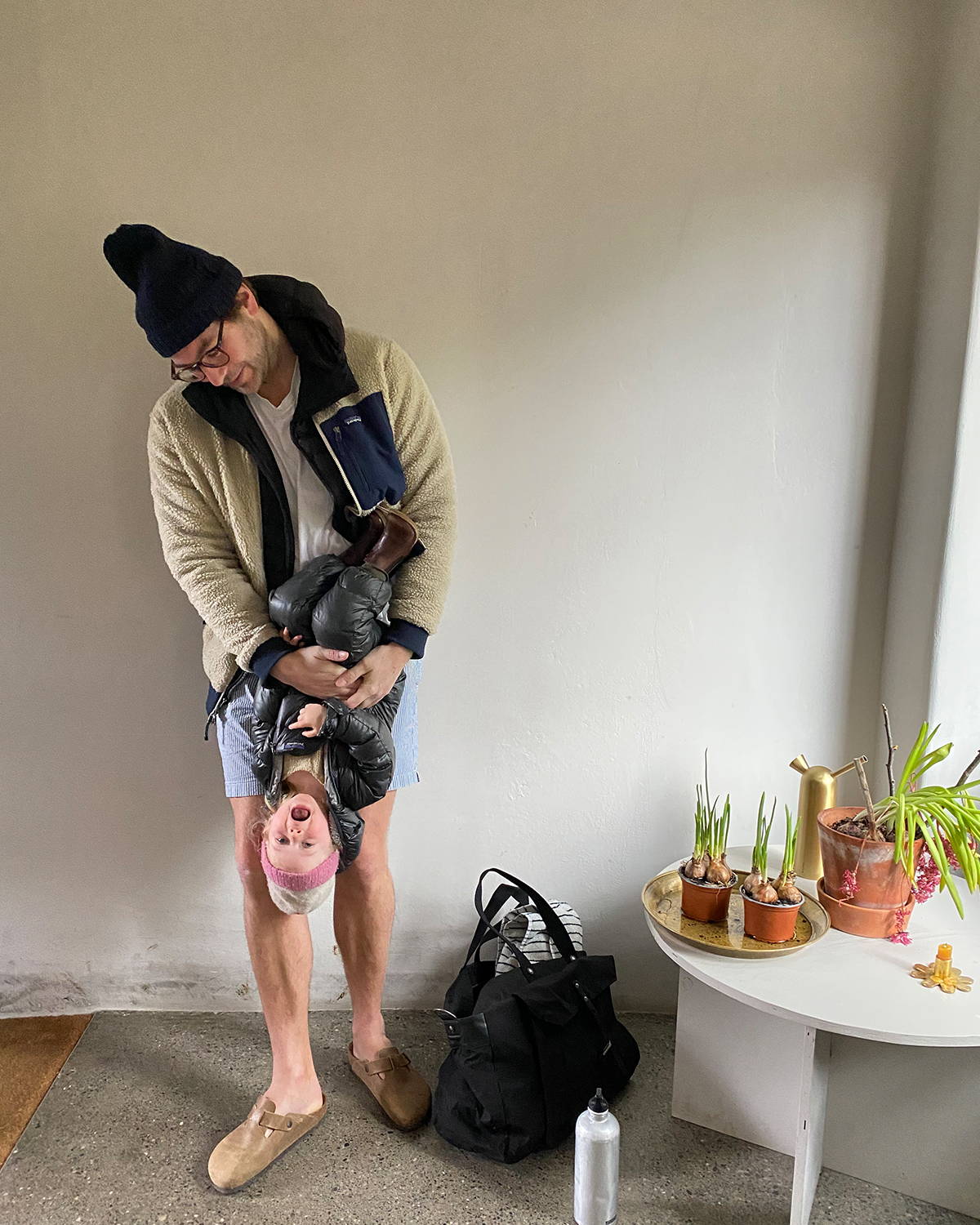 Is everything beautifully packaged and well-ordered in your life, what are you guilty secrets?
Fairly well. There is a lot going on so order helps the day move smoothly. However, when I say order, it is relatively and definitely personal. There are plies and stacks of paper, post-it notes and soon to be read books littering our kitchen table and my desk. Not sure I am guilty of anything other than perpetual optimism and bouts of doubt when it comes to my leadership of our company.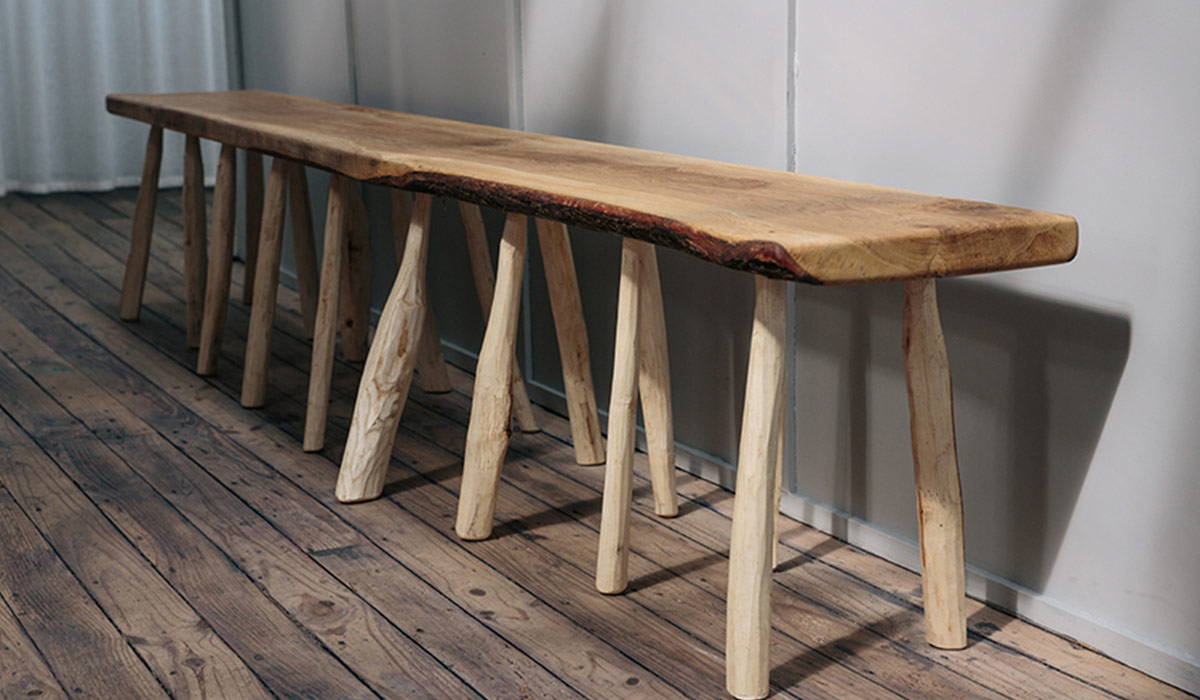 As a child, what was your best, and worst present?
The best was a penknife by dad's best friend gave me. It was his and there was no particular occasion other than he was a wonderfully generous playful adventurer. We were by the and he presented to me as a tool for exploring. I lost it in a field about a month later, I was devastated. Not sure there has been a worst, gifts are pretty always laced with the best intentions, they can be odd and can often miss the mark but not sure any deserve to be the worst.
You travel around quite a bit with &Open HQ in Dublin and an outpost in San Fran, have you always been a good packer? What are you essentials / couldn't you travel without?
In 2019 I was on a flight every 2-3 weeks. It was a bit much, but a lot of travel does make you a better packer. It is not a natural skill but my wife has taught me a lot and I would like to think I have become a good packer though I still always bring too many books. Essentials - Water, a good book, newspaper, notebook+pen, Aesop deodorant.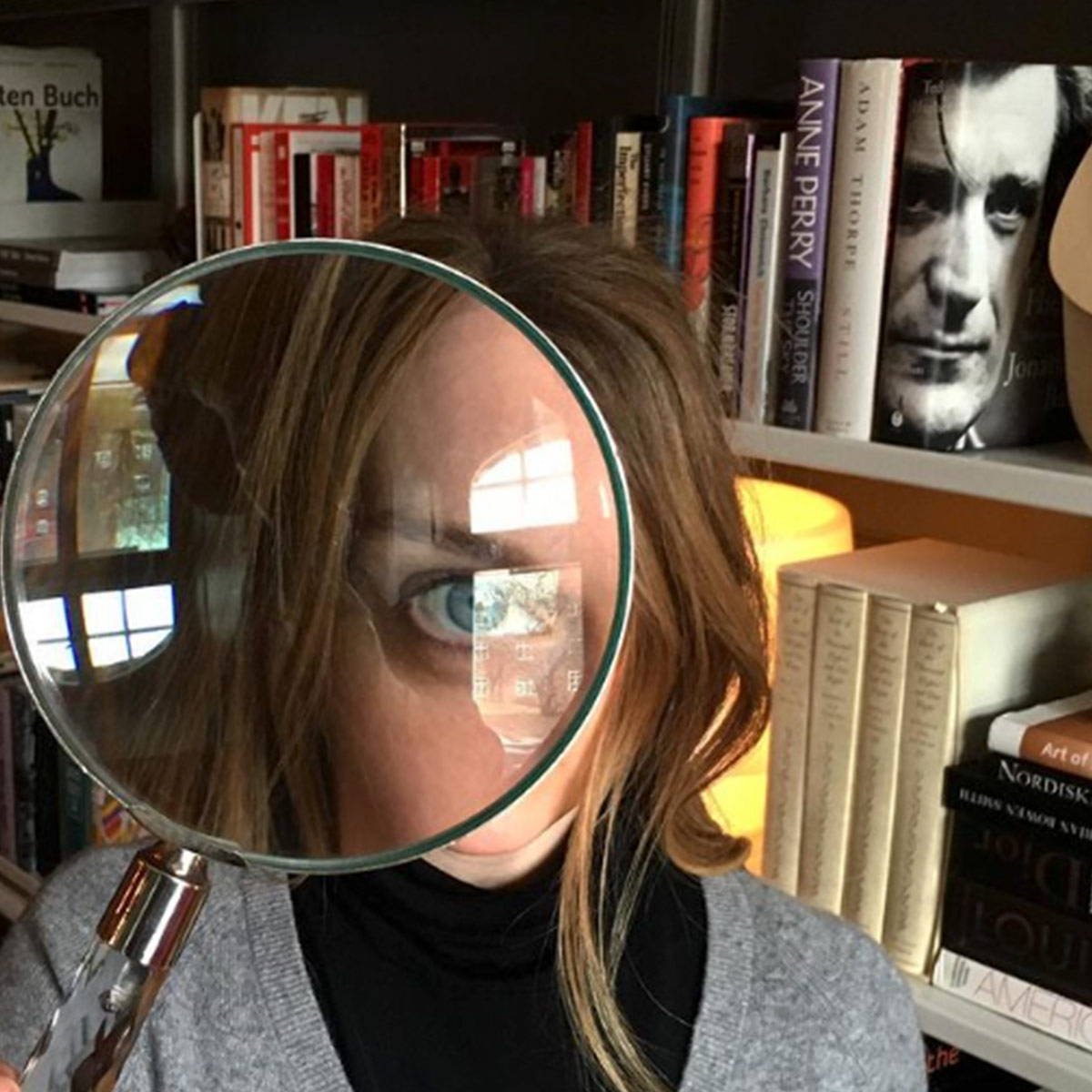 What are your take outs of / hang outs in San Francisco?
It is such a great city and always feels worth it after 11 hours in the sky. So many good spots to eat and wander about.
• Tartine Manufactory: A classic and a must. Go for lunch, always leave with a coolwhip (soft serve icre cream, using only the best milk)and don't forget to pop next door. Right, to Playmountain East that runs regular exhibitions and the best collection of crafts from Japan. Left, to Heath Ceramics for great local crafts and homeware.
• Outer Sunset is our favourite part of town. It's on the outer fringes of the city. The air is saltier and the light always feels warmer. It's a part of town that feels super suburban and beige yet full of potential and entertaining skater rats. A great place to wander off jetlag before it drags your evening down – Walk the beach, browse the bookshop and then Hook Fish Co (Great spot, by the beach, exceptional fish taco and local beer) or Outerlands (the best bread and cocktails in the city
• Sight Glass: For coffee, a kouign-amann and a beautifully calm interior. It's a simple place, walnut, bronze and the aroma of freshly ground coffee.
• Rintaro: Japan by way of California which is a wonderful route. It is Japanese Izakaya in the most perfectly ordered warm and welcoming space. You often have to wait but the staff are super welcoming and sitting at the bar you get to observe the care taken in the cooking and assembly of every plate.
What's your best customer service / brand experience, and the worst?
Best ranges from the onboarding of the new email provider Superhuman to our local shop that I visit daily but often forget to bring my wallet. Worst an Los Angeles Lax airport stopover navigating tunnels through 11 terminals on foot and regular updates with confusing directions by uncaring staff.
What message have you got for companies that are still gifting mediocre chocolates in a company bag as a thank you?
Why bother, show your customers some respect, nobody has time for mediocrity. Good enough is a waste of time.