Twenty Years of Bucket Bags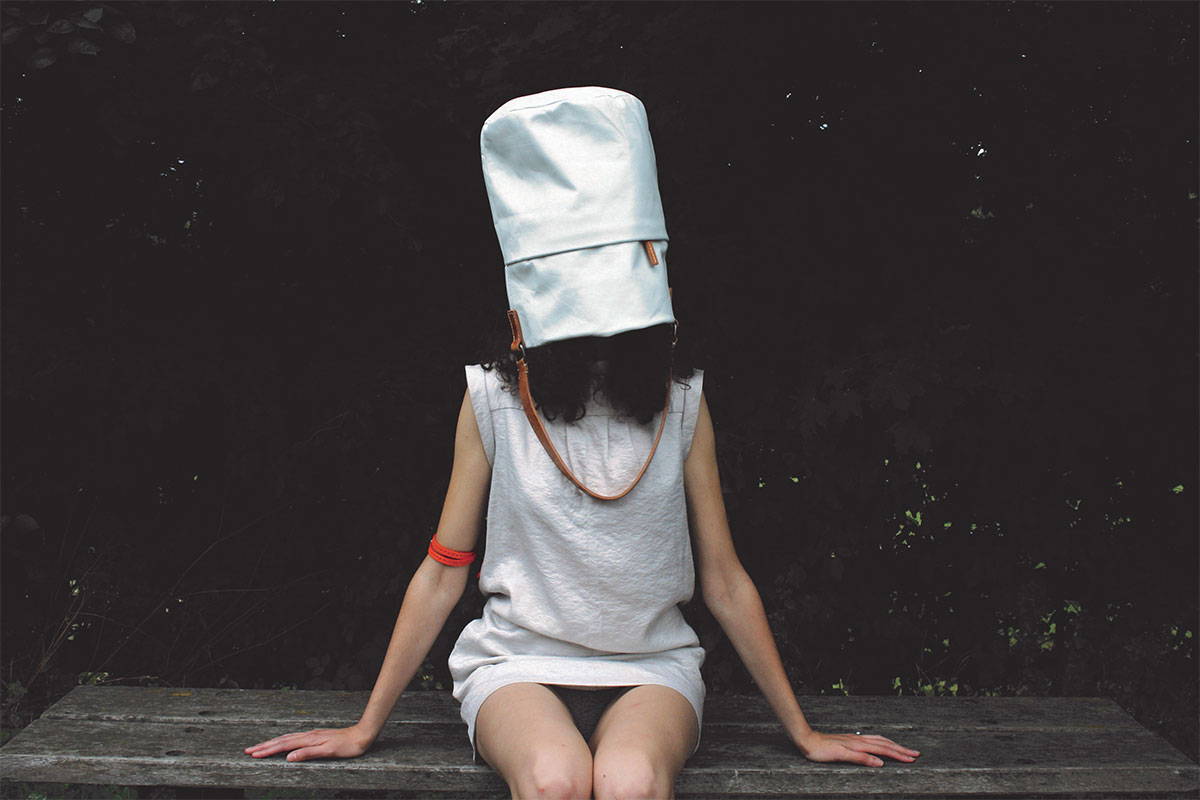 "A good friend of mine gave me an old sail-cloth chandlery bag. The thing that I loved about it most was its simple, uncomplicated design. I now use it to store my trowels."
The bag inspired me to create the first bag for our collection. It was called the Bucket Bag. I made it at my kitchen table, using an old roll of leather. Looking to perk things up a little, I used my pattern punch to make holes in it. The bag was an instant success and marked a transition from focussing on clothes to focussing on accessories - it was Ally Capellino Mark Two if you like. Bucket bags have been part of my collections ever since.
Janey, shot by Donald Christie
I remember the campaign shoot for that first bucket bag distinctly. We shot it out in the street, local to where I live in Hackney. We found this old banger, blue Ford car and thought it looked cool. My daughter modelled the bag and wore an Ally Capellino dress from one of our first collections.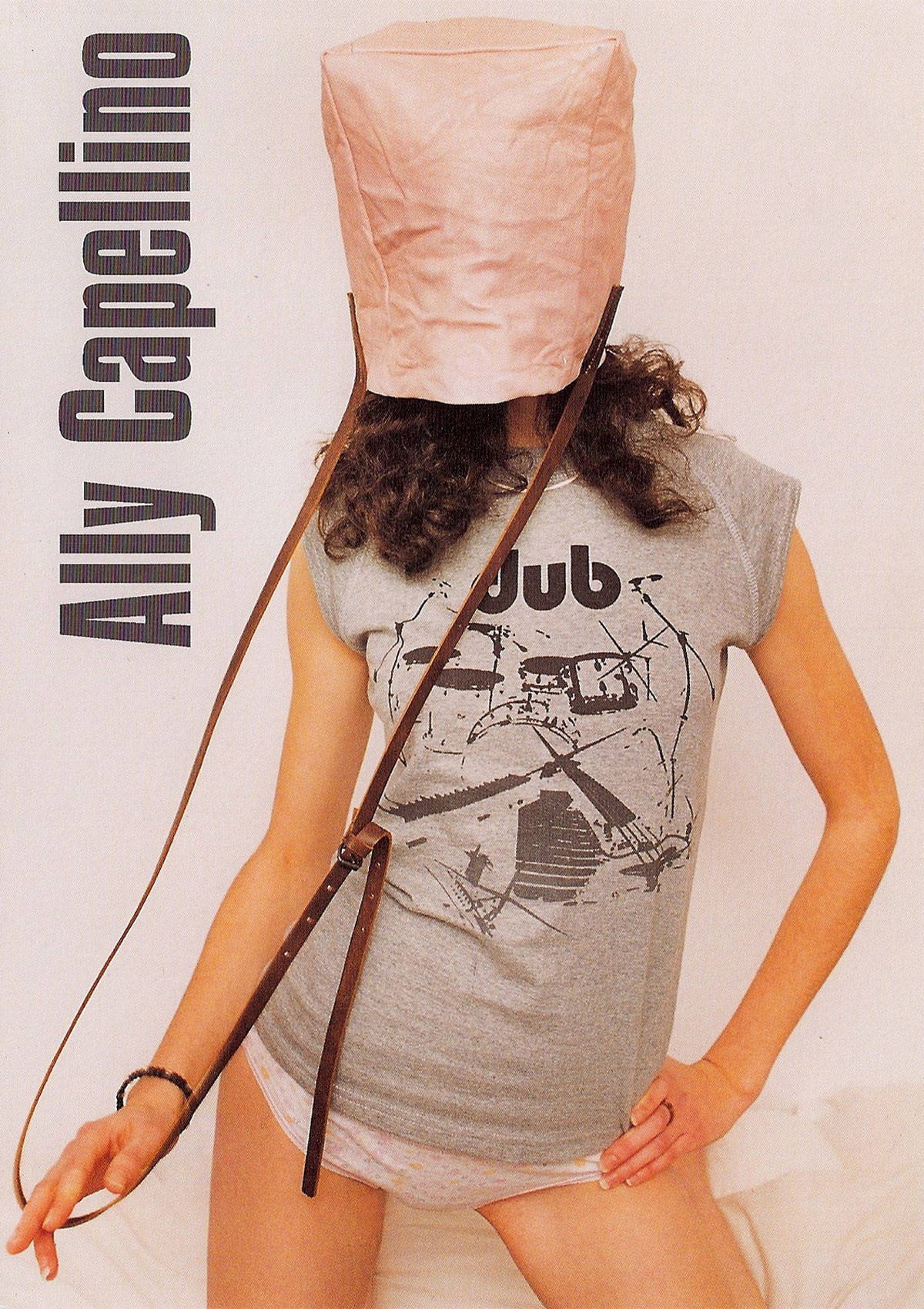 Janey, shot by Donald Christie
I love the simplicity of the bucket bag and how they contrast with more complicated designs that surround us everywhere today. They are practical; you can literally sling everything and anything into them without worrying about order and take advantage of their depth too. Their slouchy, fold-flat design endears itself to me, they are easy going and effortless. It gives a sense of freedom.
An AC bag has to be functional and practical. Discrete elements are worked into the design such as hidden magnetic closures at the top, adjustable carry straps that allow you to choose the length that best works for you and gives flexibility as to whether to wear it cross body or over your shoulder, and little details such as zipped internal or external pockets that mean you are not endlessly scrabbling around looking for your keys or bank cards.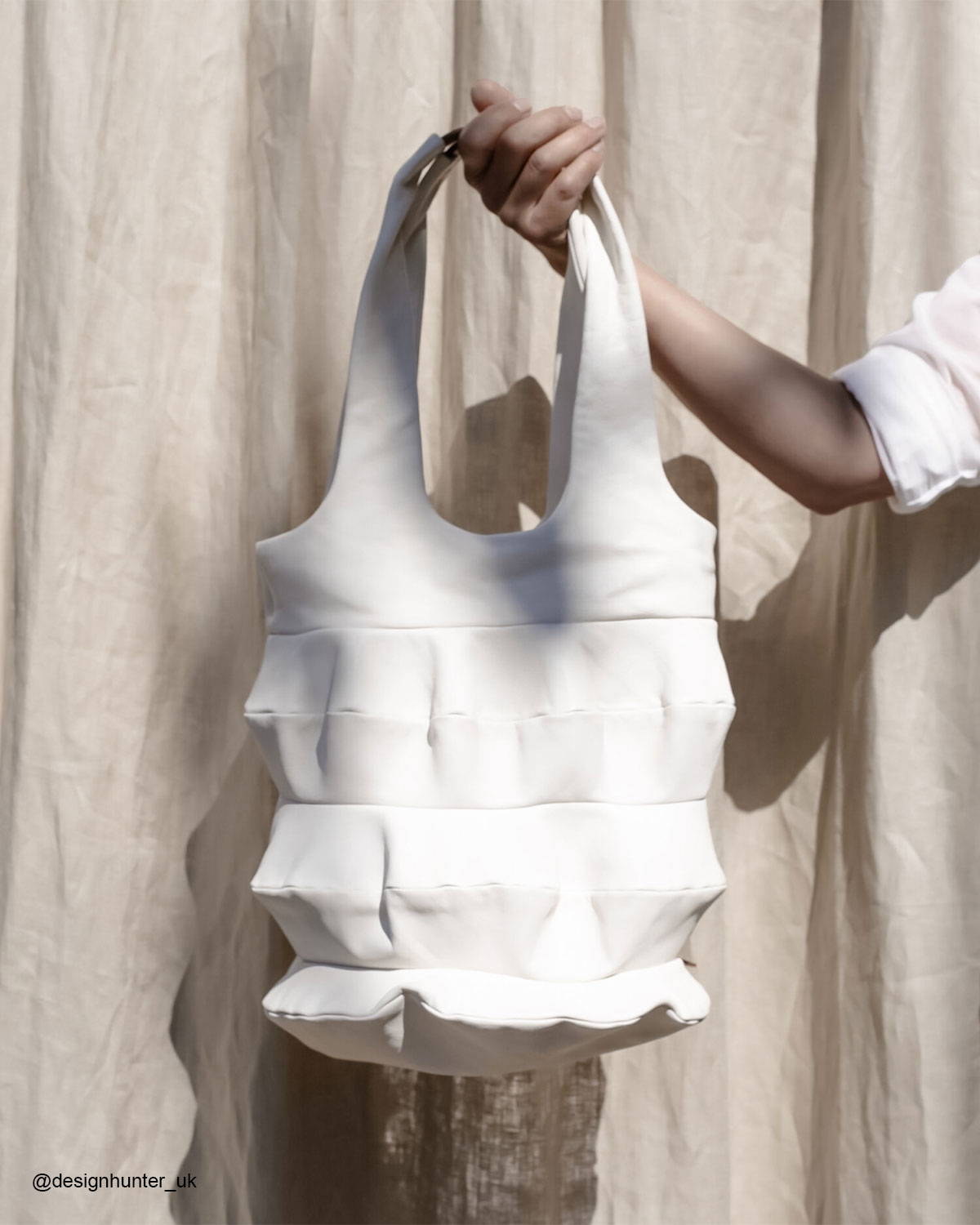 I am very proud of our Arnold bag. It is the latest bucket bag iteration in our range and pays homage to the bandstand that sits atop Arnold Circus, the raised public gardens that are located just next to our Calvert Avenue shop and at the centre of the famous Boundary Estate. The bag is cut from the softest nappa leather and made for us in Chennai, India by a lovely friend called Nidhi. The concertina-ing circles of the bag means that it collapses completely flat. There are some references to the Bauhaus to Brancusi too, but the bag feels very original. I love the subtle edge that the shape and lines give to the black version, but I love the effect of the white nappa leather even more. It feels sculptural and light and brings energy, a little bit of drama and some playfulness against neutral grounds."