What's Your Bag: Agnes Lloyd Platt
Photographer Agnes Lloyd Platt has been contributing to the image of AC each season for the last 10 years. She and Ally, who is her mother, have concentrated on timeless styling, colour and humour to deliver the message. Since graduating from London College of Fashion in 2012 Agnes has shot for Vogue, Another, ES, Styleby, Stylist, Suitcase, On The Rocks, L'Officiel Mexico, BEAT, Hunger, Nylon, Bon and W Magazine who awarded her their 'Up and coming Photographer' Award.
We asked Tilly Macalister-Smith to find out more. Currently based in NYC, Tilly's career in journalism includes contributions to British Vogue, The Telegraph, The Independent, the FT, Wallpaper, Twin, Tank, Amuse, Man About Town, and Harper's Bazaar, ES Magazine where she most recently held the position of Fashion Features Director.

When did you first pick up a camera and what do you remember about that? Do you think your family background fed your desire to have a creative career?
Initially, I went against the grain and studied a lot of academic subjects, but that was nothing a mad foundation year at Chelsea didn't knock out of me. Illustration felt too emotionally involved for me, so I started shooting as a more pragmatic way of working. But it's taken a good few years to find my visual feet and see the world in colour (that sounds like I'm trying to recreate The Wizard of Oz).
At Ally Capellino I started with the product/still life images, which gave me an eye for detail. Mum loves colour, and I think I picked that up from her.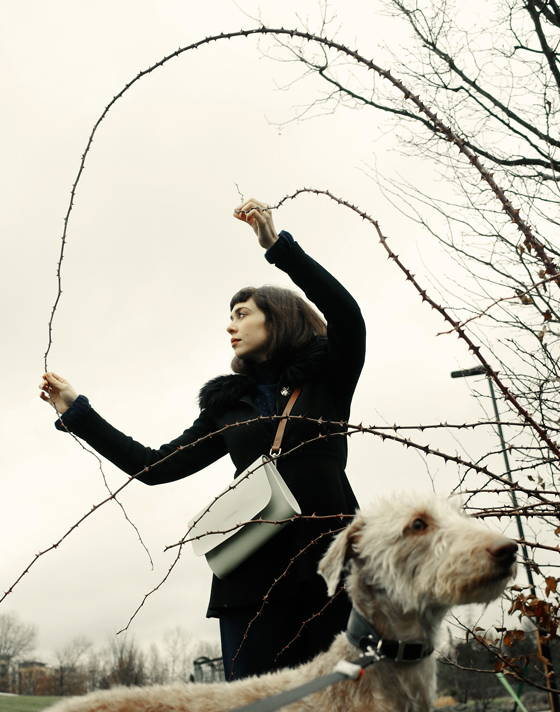 What's more important for you when taking a picture, the end result or the process? Can you give any insight into your creative process?
I think it's a bit of both, I like the end result to be interesting and have longevity, so the image isn't throw away and the viewer comes back to it to explore the idea as well as the visual. I'm always looking for colour, shape, negative space, and expression.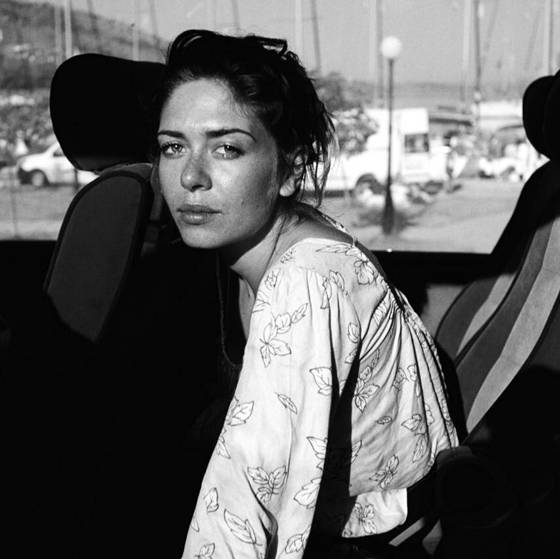 Your pictures have a somewhat dreamlike and beautifully surreal quality to them. What do you dream about at night?
I tend to have stress dreams, mostly about something happening to the dog. But, when I was a teenager, I used to have a reoccurring dream about an Italian restaurant filled with sheep.
You often crop into the frame when taking pictures and clearly have an eye for detail. What caught your attention about your Elizabeth bag?
I love unusual colours, and it is a strange milky mint; it's unusual. It also has a very satisfying magnet.

What do you never leave the house without, perhaps something that might surprise us?
I've always got my Ricoh camera, it's tiny, unobtrusive and can find colours that I sometimes miss. Also, many, many mascaras.

Where in London do you live and with whom, and why do you like it there?
I live in Mile End, where I originally grew up, with my boyfriend Jack and Radish, our Bedlington-Whippet. It's on the canal and close to Victoria Park, and walking distance from the East London Liquor Company, which comes in very handy!

What drives you to take the pictures that you do? And why photography, and not poetry or music?
I'm always looking for positivity, and I mostly find that in colour.
I also find it in the teams that I work with, the sum of collaborative effort is much stronger than its parts and I'm lucky to work with a fantastic range of individuals with contemporary and forward-thinking ideas. Someone quoted me once as saying I push optimism on people, like laughing yoga, which could be worse!Also, if you read any of my poetry you'd see why I'm a photographer, the most emotive poem I ever wrote was about an elephant and a peanut, so...