Lockdown is making us hungry for sensory experiences. Food and colour are two that are shared here by Lara Lee Indonesian-Australian chef whose first book, Coconut and Sambal, published by Bloomsbury Press is just out. Read about how she travelled around Indonesia with an Ally Capellino backpack. Get lost in Lara's writing, mesmerised by her photographs, before heading to the kitchen to cook up an Indonesian feast. You'll crave the flavours and relish in the results.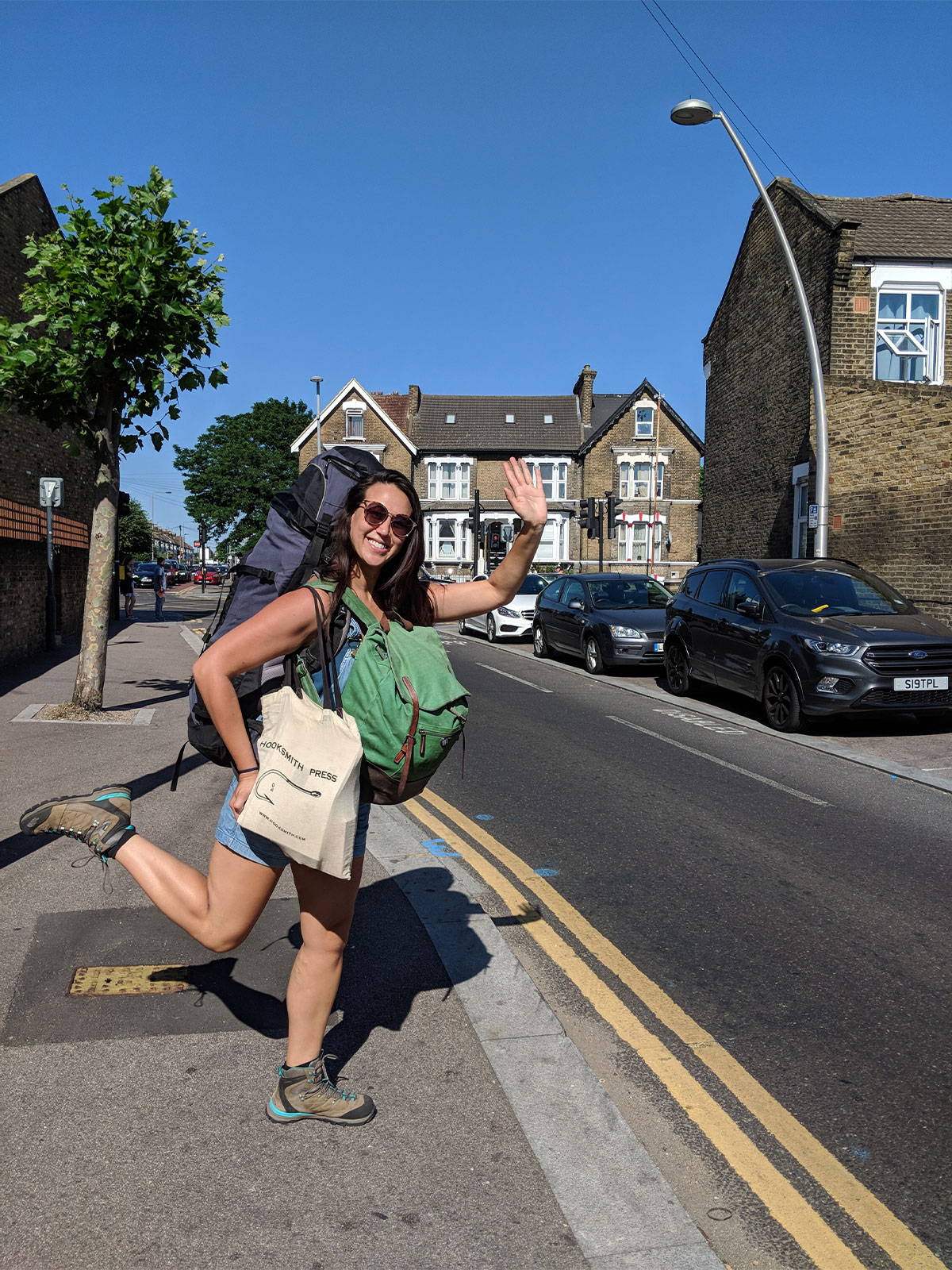 Lara moved to the UK nine years ago and shortly after, purchased an Ally Capellino green waxed canvas backpack from our Calvert Avenue store. The bag became one of her most loved and trusted possessions, accompanying her on adventures far and wide. In Lara's own words, the bag took plenty of "stuffing, slinging and beatings" over the years before she had to concede that it had served its time, just before her Indonesian trip drew to a close! Fortunately, we have plenty of iterations of the bag in our waxed cotton backpack collection, Cumin and Brick evocative of the spices and colours of her travels spring to mind.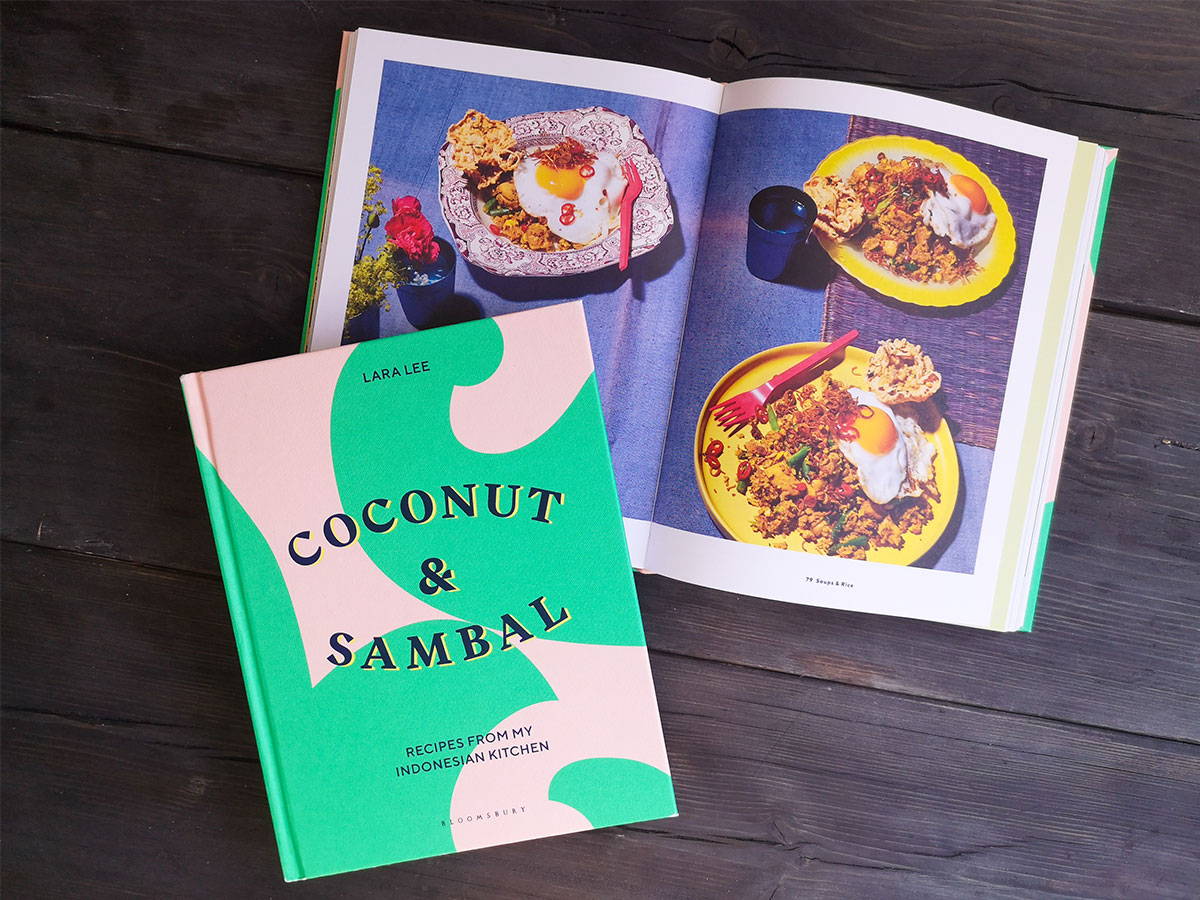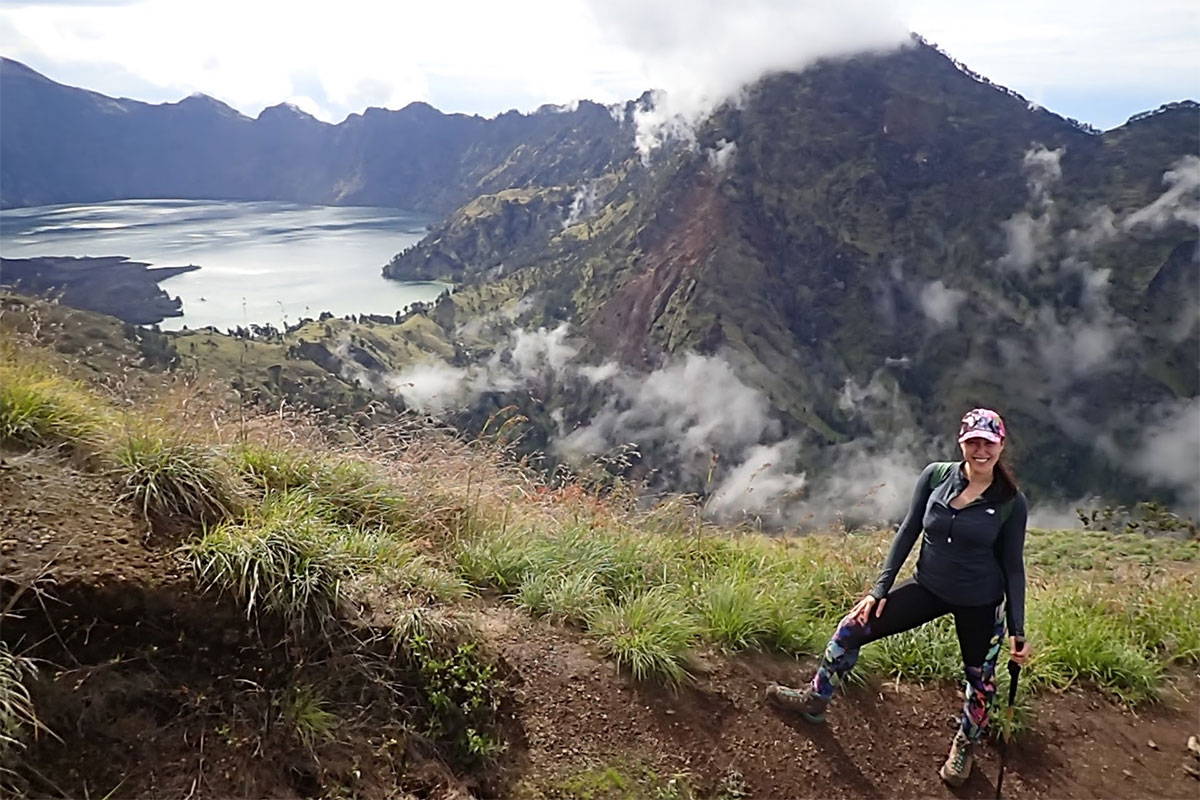 Launching a cookbook during lockdown wasn't exactly on the cards. Do you think its digital launch will prove advantageous?
While the book tour has been cancelled, it has been wonderful to see Coconut & Sambal being shared on social media as a form of escapism and to give people at home the chance to become a kitchen tourist, bringing exotic flavours from afar into their own homes. People are cooking now more than ever before, and a lot of people are craving sunshine food to transport their taste buds. Coconut & Sambal does exactly that!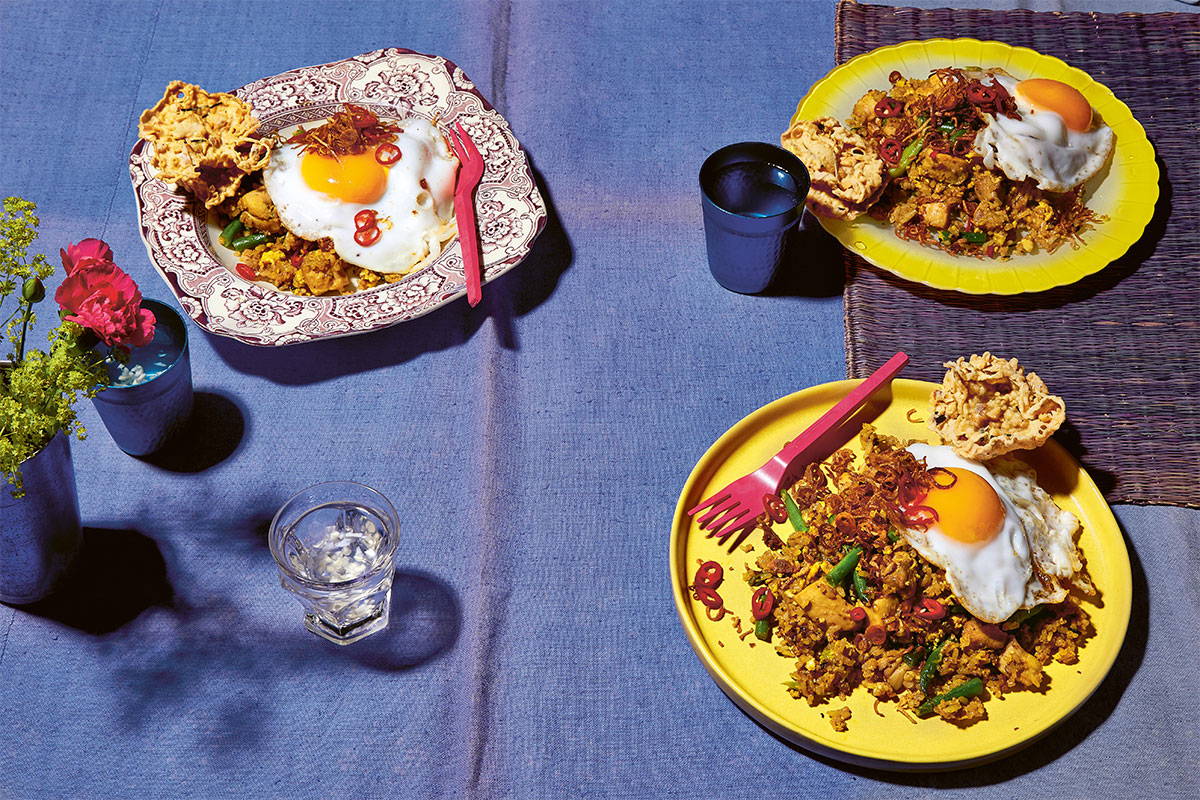 Three easy win recipes in the book?
Chicken nasi goreng is an Indonesian fried rice recipe that is spiced with white pepper and turmeric and carries the smoky, earthy and aromatic flavour of kecap manis. It is one of the most beloved recipes in Indonesia and can be made in under 30 minutes so is perfect for mid-week cooking. I also love the peanut and banana ice cream – it has just 5 ingredients and is a no-churn recipe meaning you need no fancy equipment to make it. It takes around 15 minutes to make and is irresistible! Finally, I would recommend gado-gado, which is a mixed vegetable, egg and tofu salad which is drizzled with a delicious peanut sauce.
What are your essential store cupboard ingredients?
I'll always have kecap manis, which is a smoky, earthy and aromatic sweet soy sauce that is beloved in Indonesia. In addition to that, I use a lot of light soy sauce and fish sauce, and on my shelves I have about 100 different jars of spices ranging from cumin to star anise to ground turmeric. In my fridge and freezer I always keep a supply of homemade sambal, which is a spicy relish made with chillies and other flavourful ingredients. Sambal is a condiment that Indonesians love, and they eat a little sambal with every bite, turning even the dullest of meals into a triumph. Finally, I'm never short of rice or noodles, which means I can make a delicious meal using any of the ingredients I've just mentioned paired with a handful of fresh vegetables.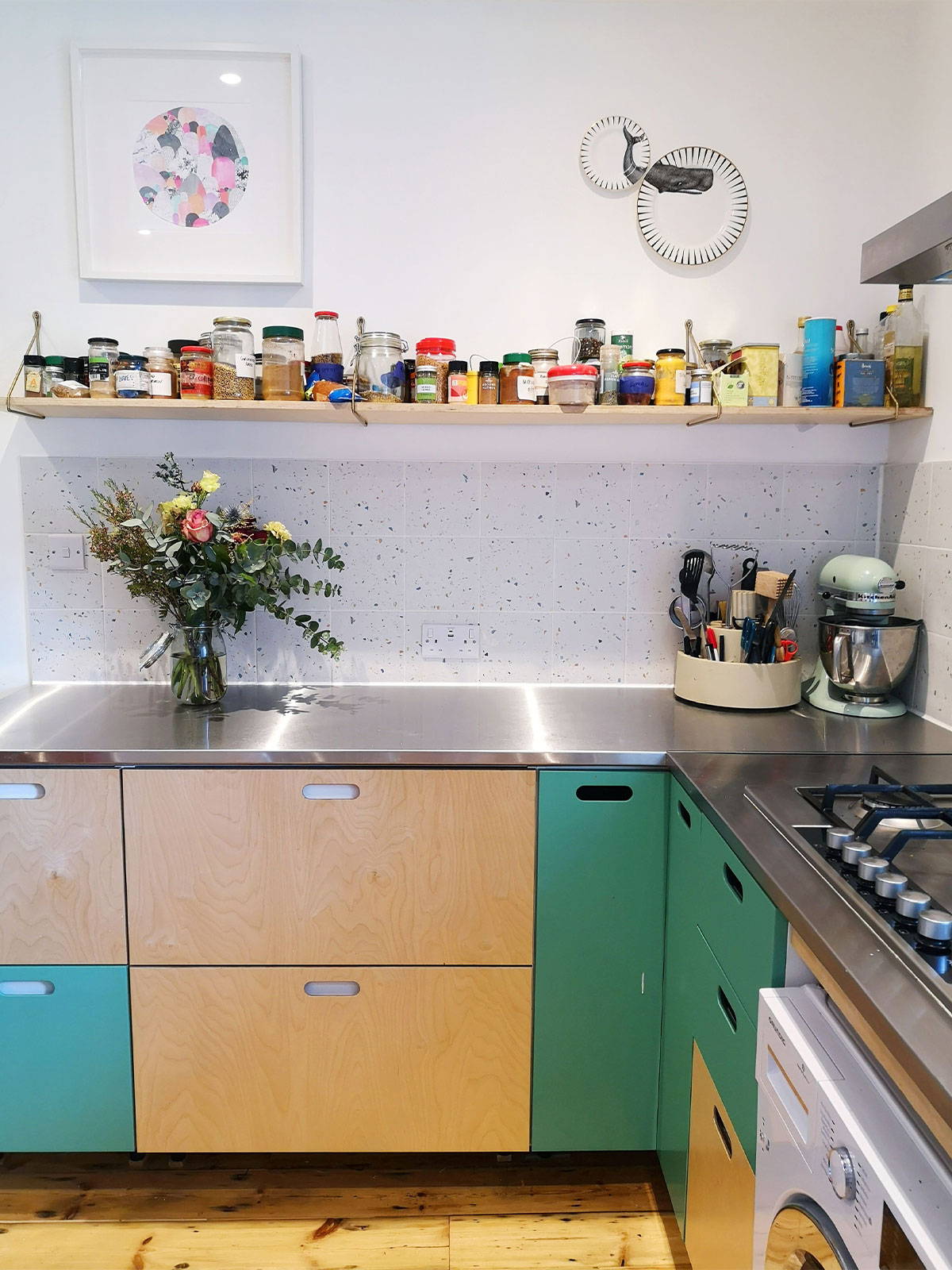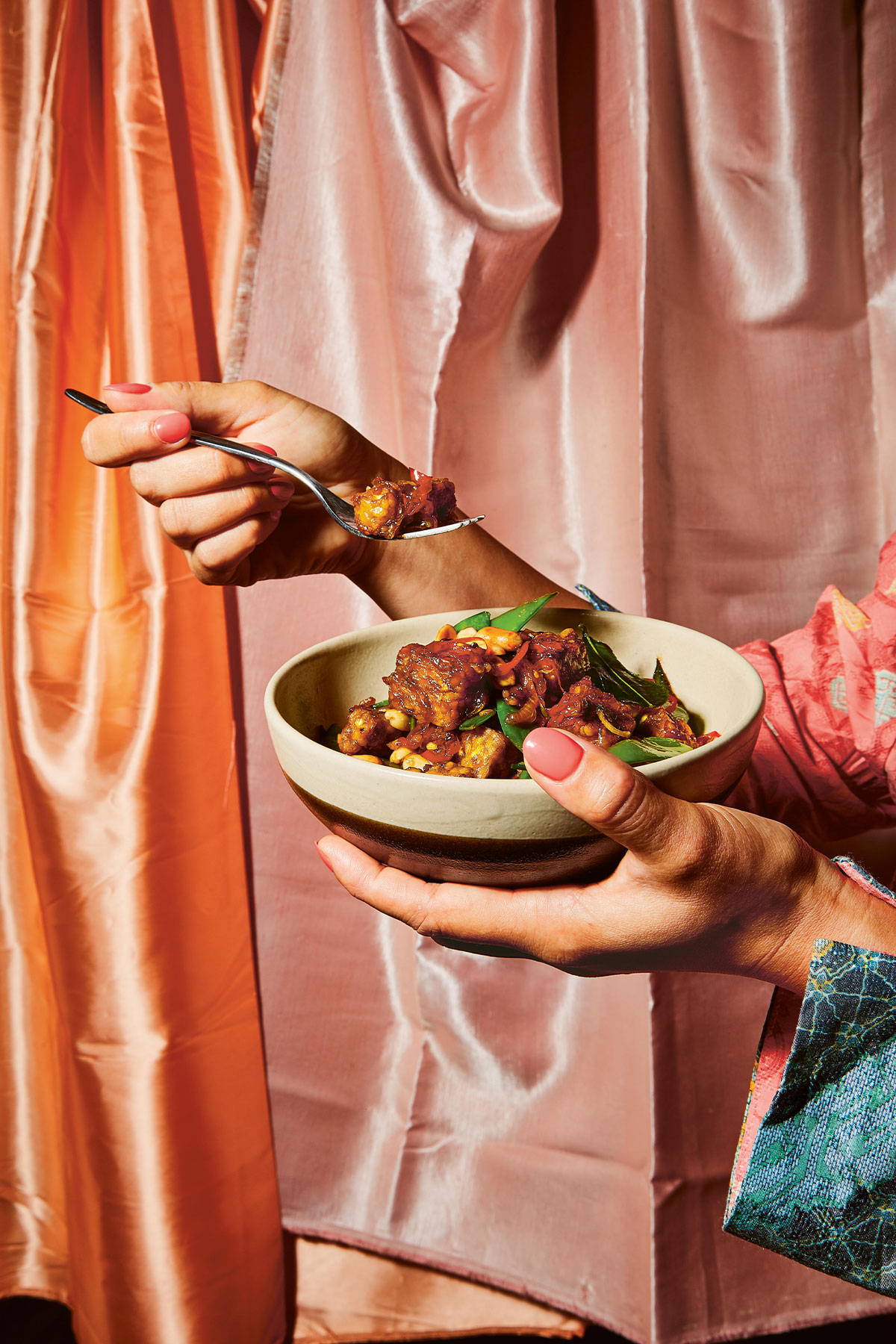 Your all-time favourite meal?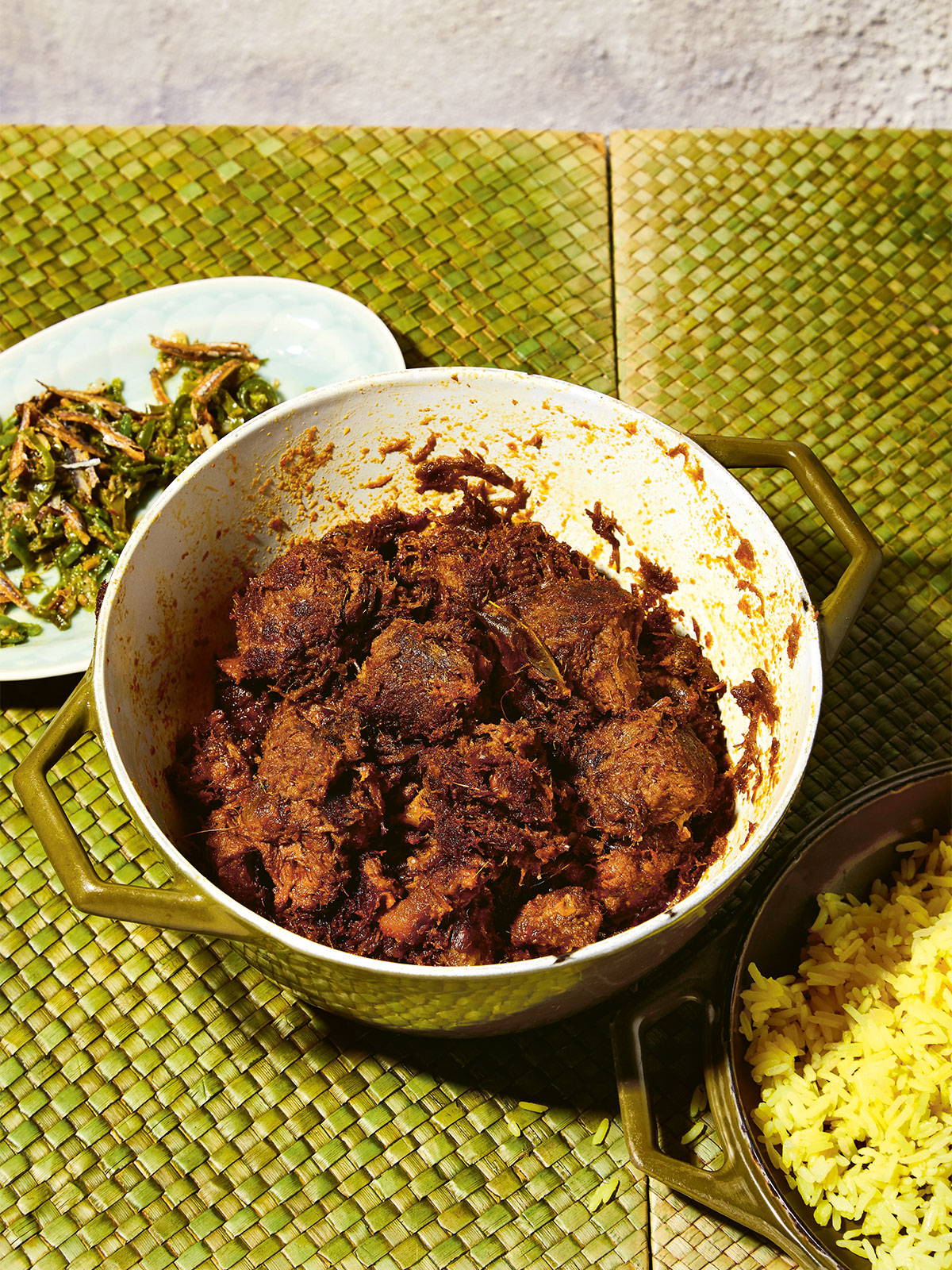 I adore beef rendang, which is a boldly flavoured and caramelised beef dish from west Sumatra. For me it is the most delicious dish I've eaten in Indonesia, and I also love it because it is a one-pot wonder. Aromatics like lime leaf, bay leaves and lemongrass are placed in a large pot alongside coconut milk, stewing beef and spice paste. After 2.5 hours of simmering the oil from the coconut milk splits from the thickened sauce and the oil begins to fry and caramelise the beef. By now the beef has absorbed all of the punchy flavours of the spice paste and the sauce has caramelised and clings to the tender and juicy chunks of beef. Any leftovers of the rendang after dinner can be transformed into a rendang toastie the next day, which tastes unbelievably good.

What's your idea of an easy/telly supper?
I always keep a stash of instant noodles in my pantry (in Indonesia, they use a brand called Indomie). With a few easy seasonings you can transform the humble instant noodle into the most delicious and triumphant meal, and you can bulk it out using any vegetables or protein you have lying around in your fridge. My go-to instant noodle recipe is in Coconut & Sambal.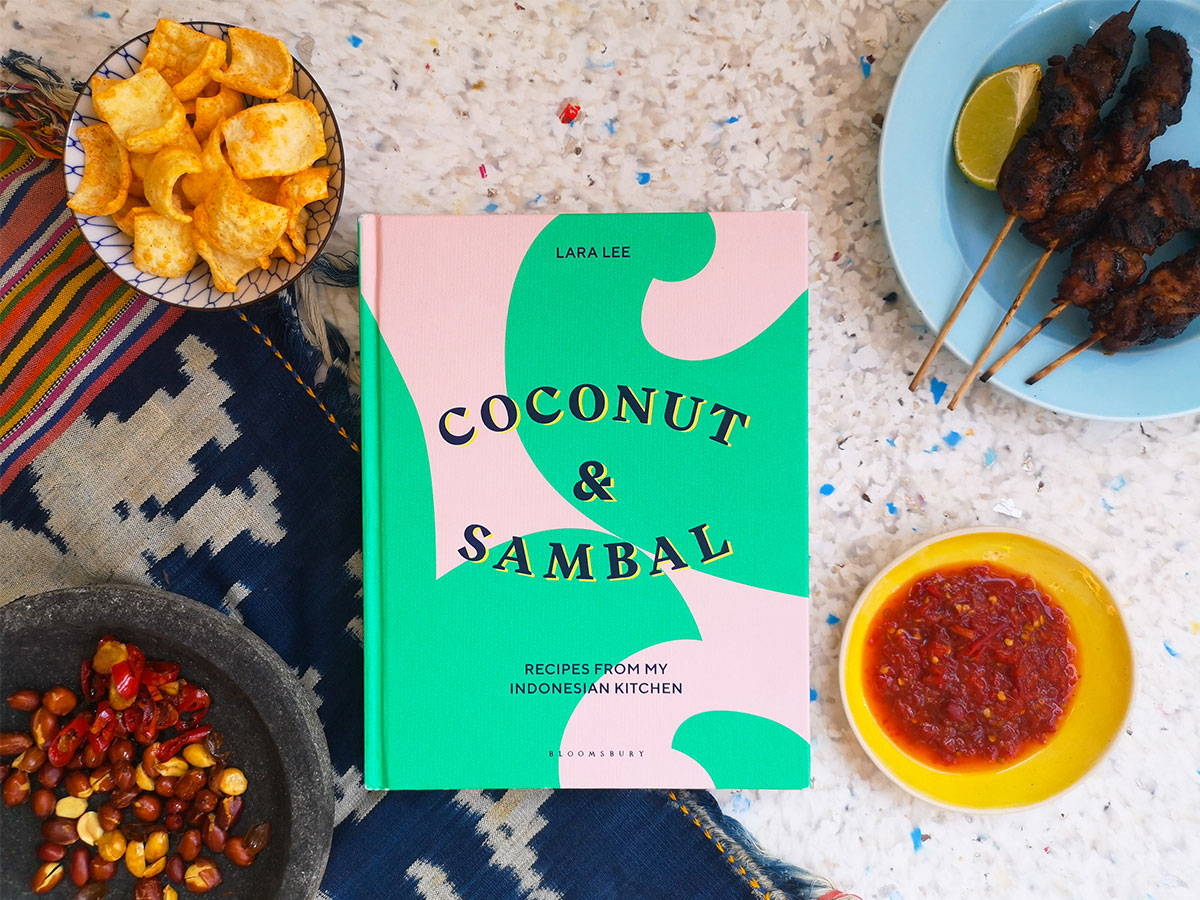 Colour plays a major role in your life, has it always been the case and does it translate into your home and wardrobe?
Yayoi Kusama once said that, "life is the heart of a rainbow", and for me this has always been my mantra. I've loved bright colours since childhood, and I think this is the influence of my grandmother and Mum who both possessed creative flair and encouraged my sister and I to wear hot pink lycra bike shorts or bright coral dresses and to be ourselves at all times. We also wore a lot of batik dresses, which is an Indonesian patterned fabric, and they were always brightly coloured and incredibly beautiful.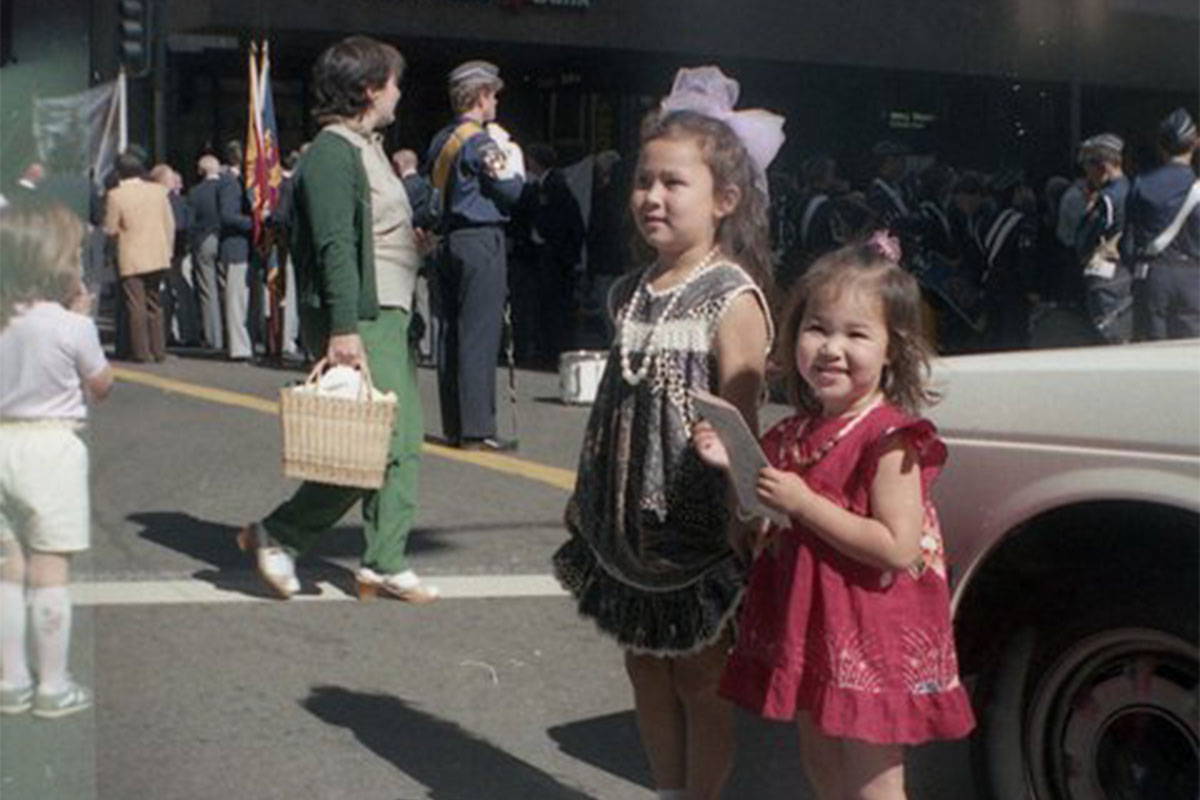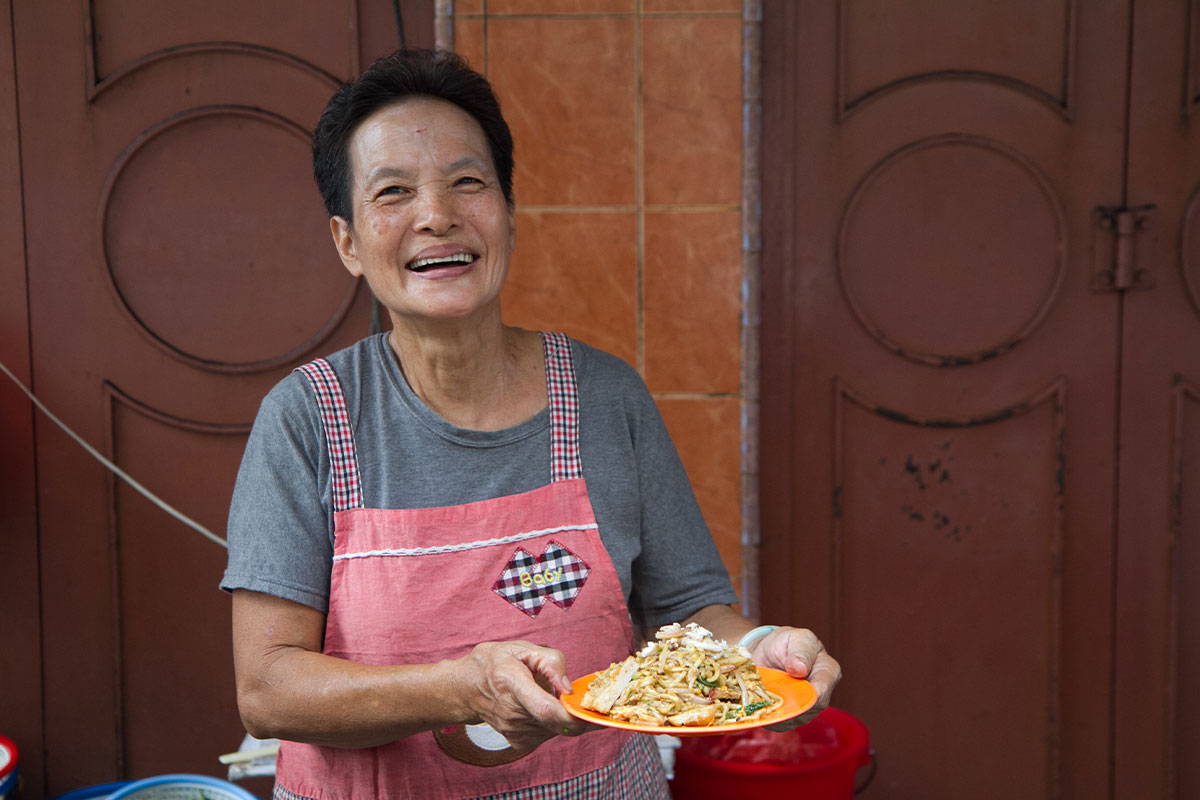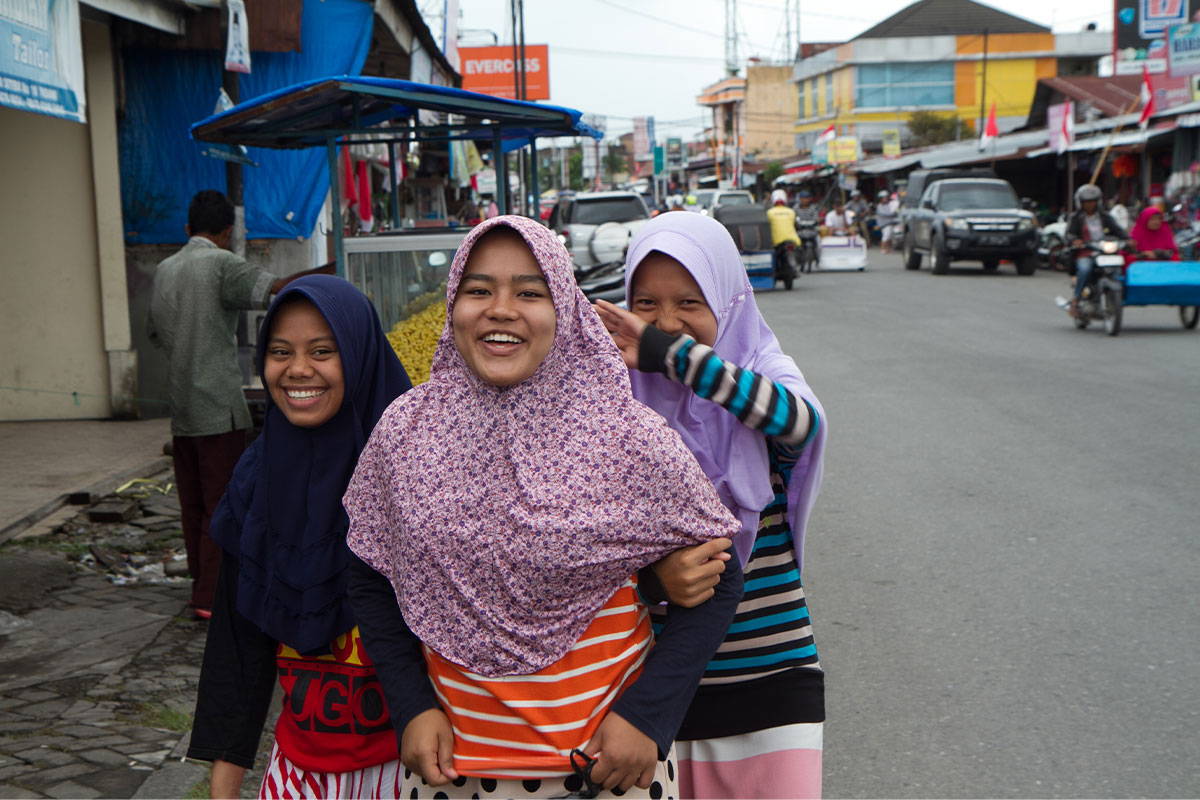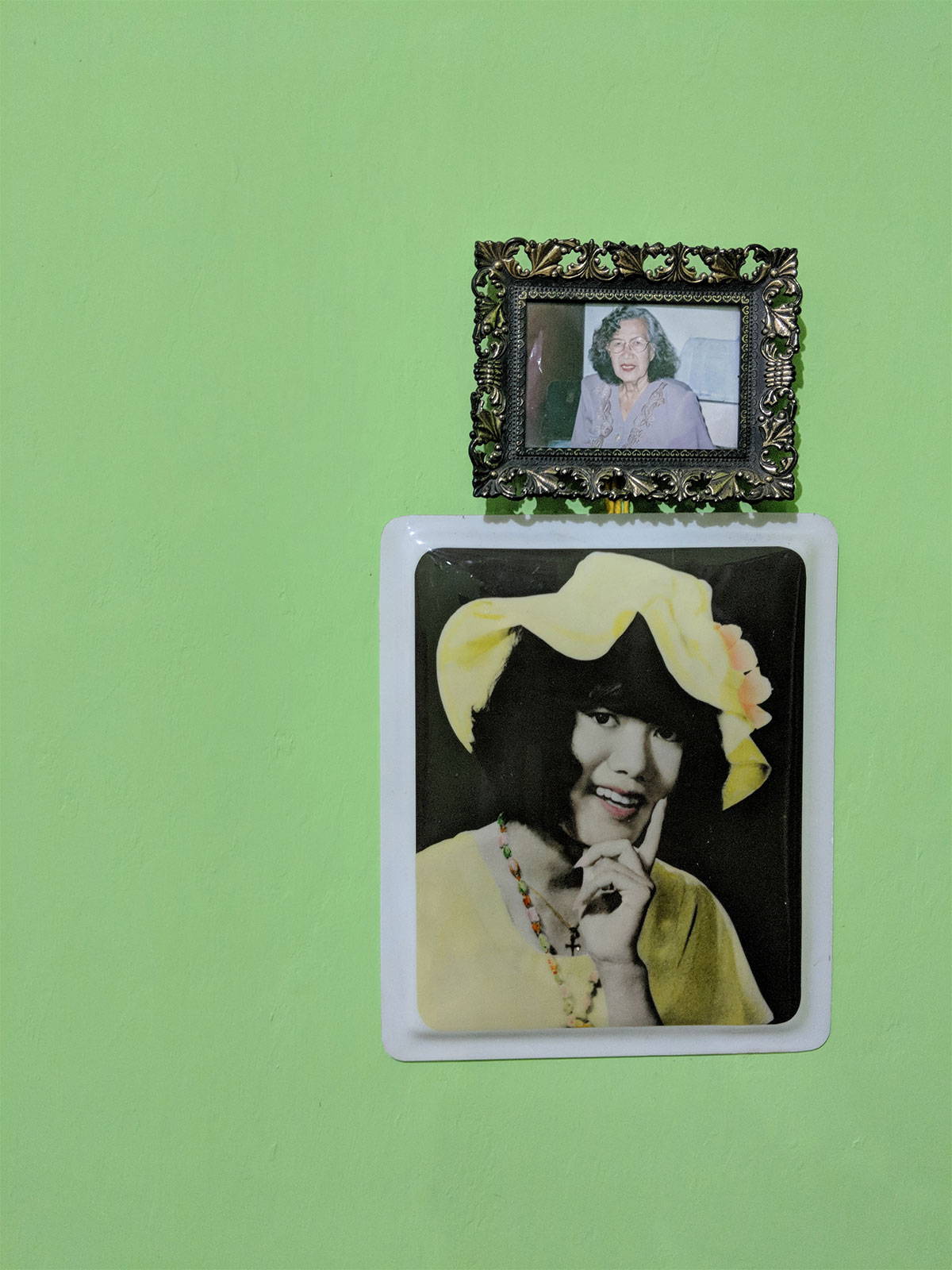 Today, our home is filled with lots of ornaments we have collected from all over the world, with pink shelves and a green and plywood kitchen and an emerald green bedroom. I really love a strong pattern so you will find my wardrobe filled with brightness too - I love living in colour.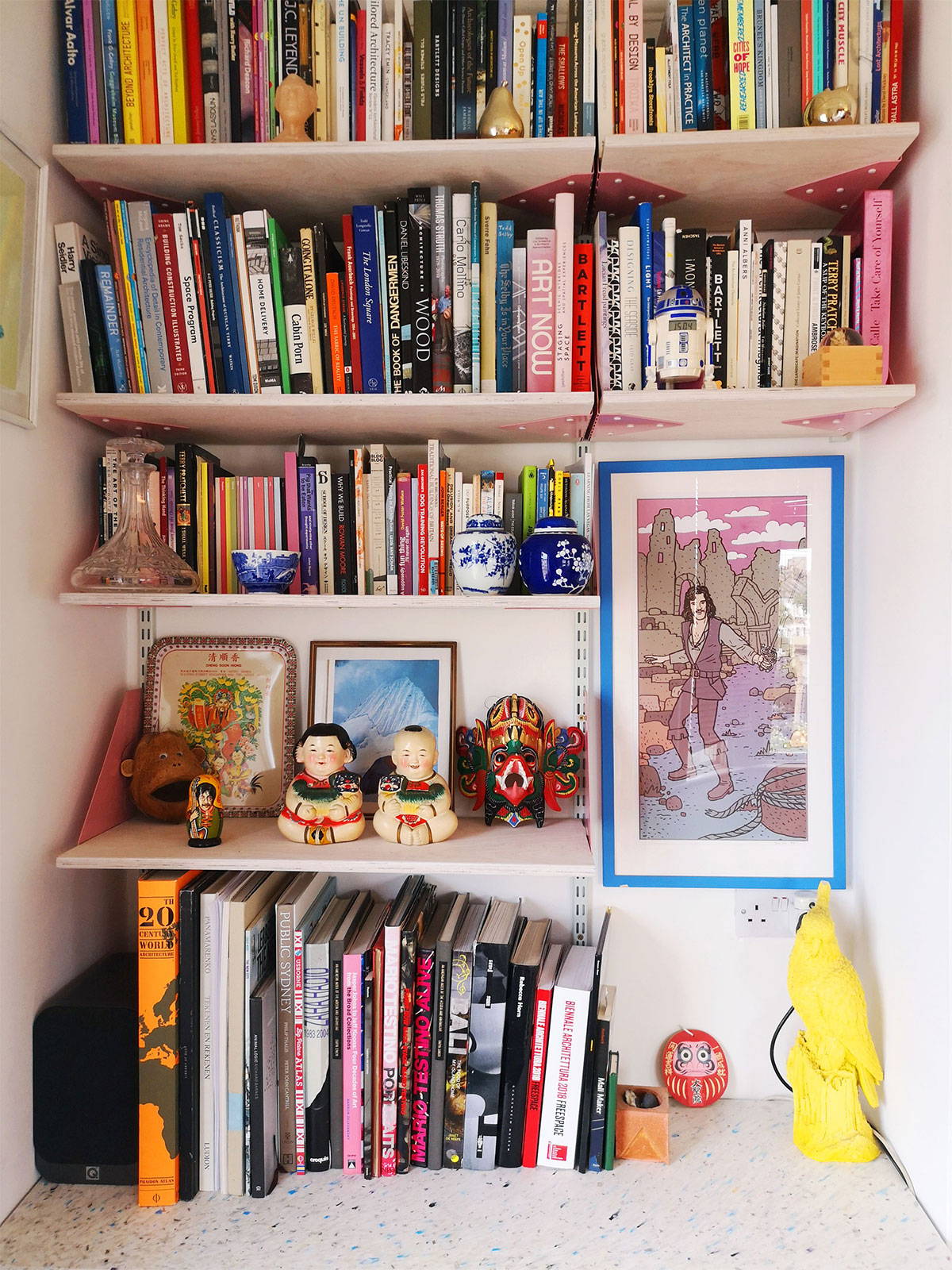 Green, ever since I could say the word as a young kid!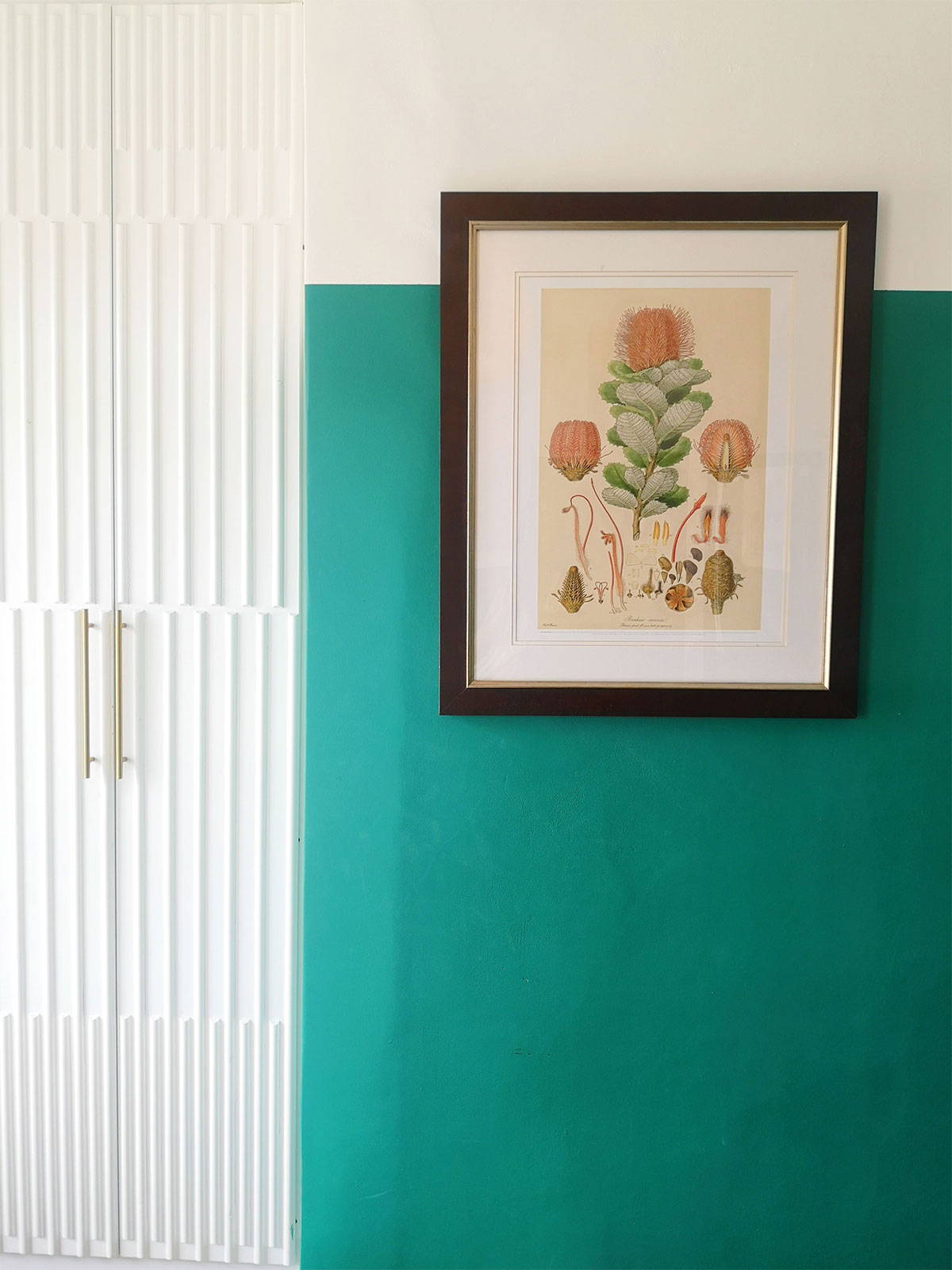 In my bag, I always carry...
A water bottle, headphones, a notebook, pen and lipstick!
Did your old AC backpack have a sentimental value to you or was it purely practical?
I called my old AC bag my "little green backpack" even though it was by no means small in size! I love what the bag represented. I used it before I changed careers to become a chef when I worked in the corporate world. The bag was used back then to commute to and from work; it held my laptop and quite often a SLR, as I used to do a project called a 365, where I took a portrait of a different person every day, quite often people that I would pass in the street. That was back in 2014. A couple of years later I quit my job and trained at Leiths School of Food and Wine, where I would pack it full of my chef knives, my chef whites and shoes and my notebook and pen. When I got the book deal the bag came with me to Indonesia as I researched the cookbook, trekking up volcanoes and deep into rainforests. It was the bag that had lived a thousand lives.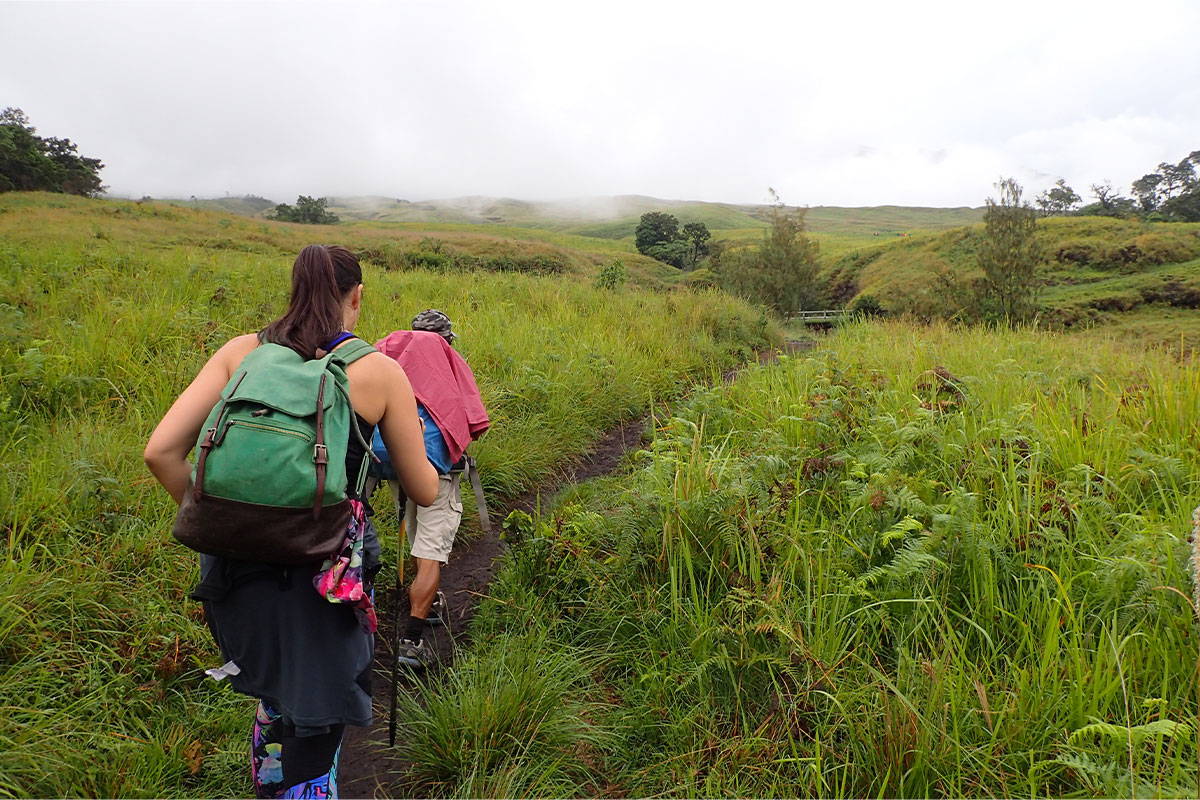 Tell us about your current AC bag.
I currently have the Lori crossbody bag in yellow. When writing a cookbook, I always want to carry a notebook with me to scribble down recipe and chapter ideas and it is the perfect bag for that. I love its yellow hue – it really goes with everything in my wardrobe and that is saying something because my wardrobe is filled with one thousand and one brightly coloured patterns. I also have the yellow Frances backpack (I have a thing for yellow it seems!). I've got a 9 month old baby and this bag is so versatile – perfect for a carry on (before lockdown) when we could travel, it's great as a nappy bag and I've carried home quite a lot of fresh vegetables from the market in it because it has such deep capacity. It is my most versatile bag and I love it!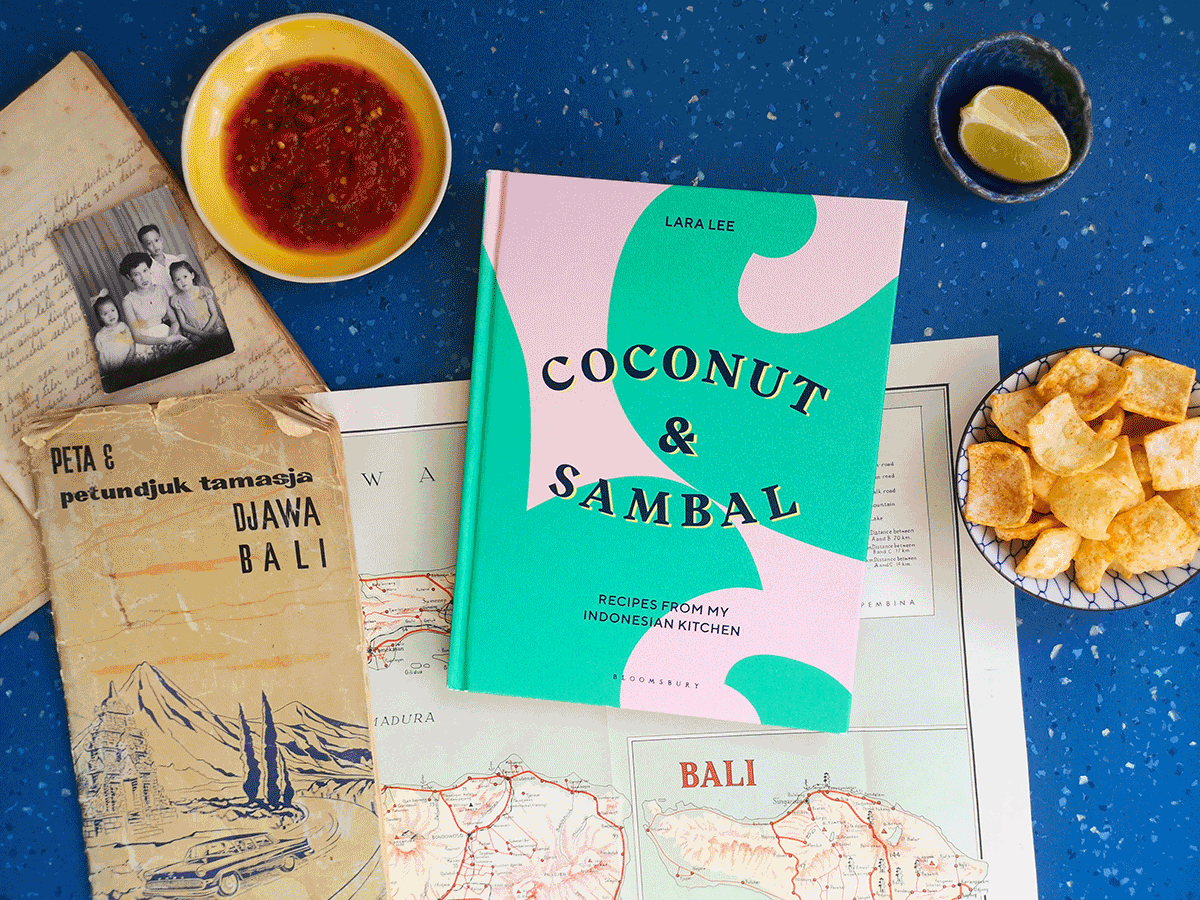 To buy the Coconut and Sambal cook book click here.