Brothers Olly Wainwright and Tom Wainwright are intrepid adventurers and can prove it in the titles of their two most recent publications: Olly's is 'Inside North Korea' while Tom travelled west to produce Narconomics: How To Run a Drug Cartel.

In their spare time Olly is The Guardian Architecture correspondent and Tom is Britain Editor at the Economist. We asked Tom to quiz his brother back in 2016
Olly, you're on the move so much that half the time I don't know what continent you're on. Where have you and your Ally Capellino bag been recently, and where are you off next?
My trusty iGor backpack has accompanied me everywhere on recent adventures, from investigating a former Soviet science town in the depths of Siberia, to inspecting the monuments of Pyongyang, to the crumbling streets of Havana. I'm off to Palm Springs next for its Modernism Week in February. My new Ashley will no doubt be the perfect accessory for visiting the mid-century modernist villas of the Hollywood jet-set and lounging on Liberace's poolside terrace.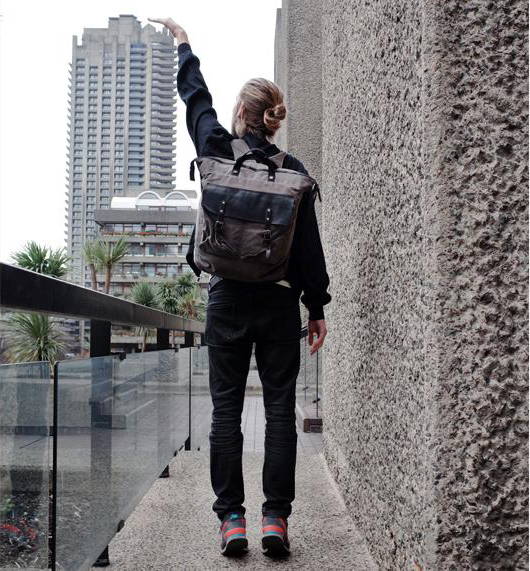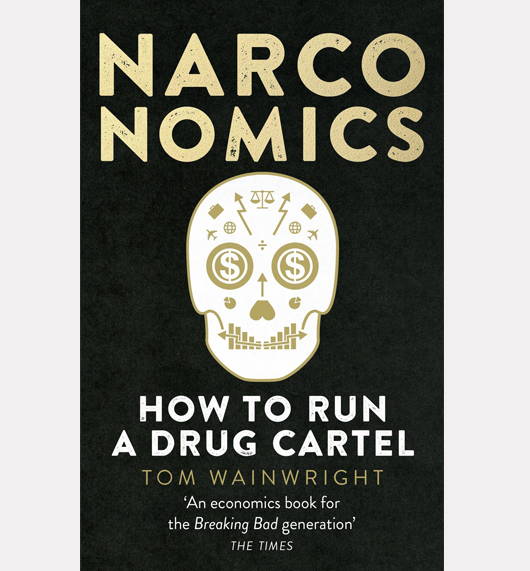 So what's in your bag at the moment then (apart from, naturally, the latest issue of The Economist and a copy of my new book Narconomics?
I never know when I'll get that dreaded phone call from the Guardian editors, so I always carry my laptop (protected by iGor's padded lining), a dictaphone, a couple of notepads, some old biros, my passport, noise-cancelling headphones – and the essential tube of fizzy vitamin C tablets for staving off winter colds.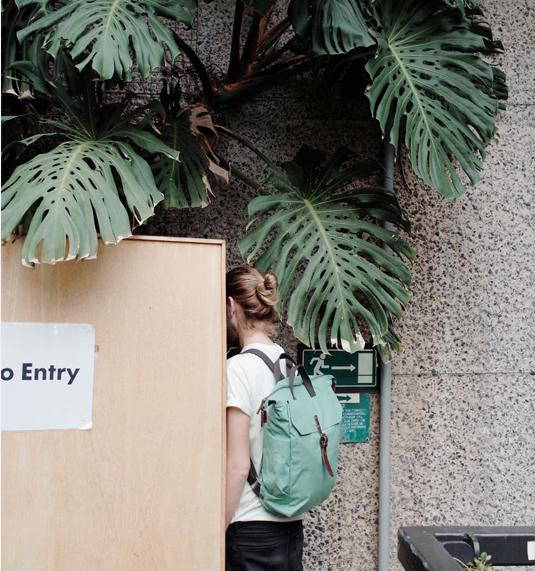 What is this exotic concrete jungle that you are posing in?
This is the magnificent conservatory of the Barbican Centre, a brutalist version of Kew Gardens and one of central London's best-kept secrets. It was actually an afterthought, put in by the architects to disguise the fly tower of the main theatre down below, which thrusts up through the middle of the space, now encrusted with vines. It feels like walking through some post-apocalyptic film set, when the plants have taken over and reclaimed the buildings back into nature.

Architects are good at making beautiful buildings, but are they stylish dressers? How do they fare in the bag stakes?
Architects are known for being fairly conservative dressers, favouring lots of black or neutral colours. They tend to be big on authenticity and timeless styles, so they're naturally big fans of Ally Capellino. I decided to join the club when my £25 pleather satchel from Topman broke.

If one had to dispose discreetly of a dead body, which of the Ally Capellino range would be best for the job?
It would have to be the Freddie – an adaptable holdall with a decent sized outside pocket for any limbs that didn't quite fit in the main bag. I'd opt for the black version for a touch of understated mafia boss style.

Discover the full Waxed Cotton collection here.
With photography by Agnes Lloyd-Platt.

Images from the Barbican Centre Conservatory and Olly's book - 'Inside North Korea'