Julian Saarf is a bicycle blogger, rider and collector. He is also an Ally Capellino customer and follower of the brand for over three decades. His real passion lies with Italian artisan bike brands. He has been collecting them for the past 10 years, trading bikes along the way and making friends with some of the most renowned Italian frame builders and bicycle collectors around the world.

"Saarf" is also passionate about music, describing himself as an old 'crate digger.' His skills in looking for the perfect beat also provided him with the aptitude for finding the perfect bike when he moved to Amsterdam back in 2009. The discovery quite literally put him in the cycle lane and he has never looked back since.
Saarf currently lives in London, enjoying the ride, posting reviews and images to his dedicated blog and social media platforms and developing his own brand.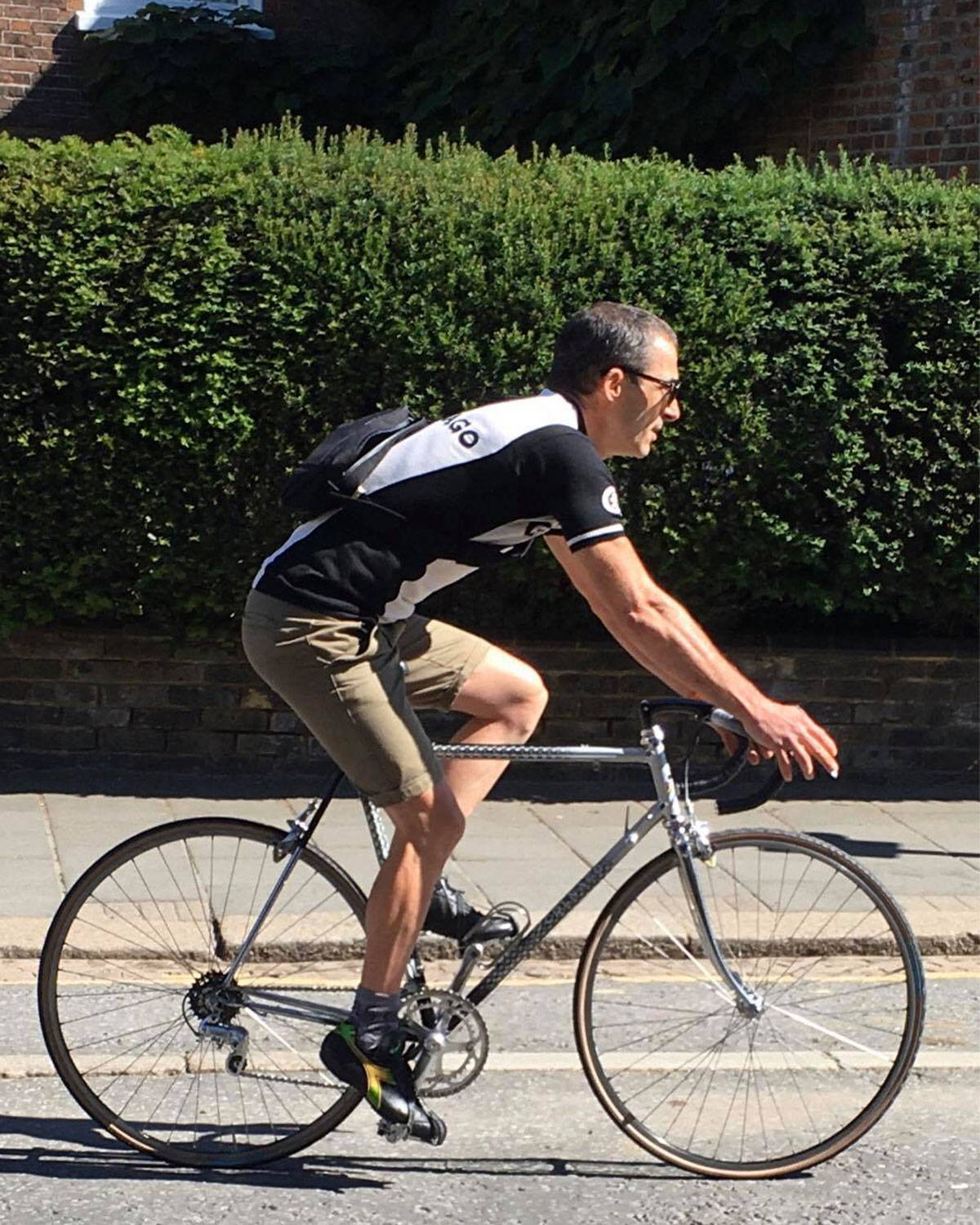 I can remember when Ally had a shop on Wardour St, Soho in the early 1990s. There was a lot of energy around that area with UK brands like Paul Smith and Jones on Floral Street, Duffer St George, and Ally Capellino. I went into the shop and got a brown long-sleeved jersey top. I remember that I liked the execution of her bag designs. Ally always stood out from the crowd as a significant UK designer. Those in the know had Capellino bags.
Fast forward to 2017. I had arrived back in London from a long stint living in the Netherlands and was fully immersed in cycling culture. I was a bike messenger, working for a number of fashion PR companies. One day, I had a delivery for Ally Capellino and was pretty chuffed. Arriving at her Shoreditch premises, I walked into the studio and saw this little vision; a blonde lady with a very well cut jacket and a super cool look. I actually said "Hi, you look very Ally Capellino-ish" and asked if she had seen her. Naturally, she replied that I had found her. We had a great chat and that is where our friendship started.
Ally is a truly great human. As a bike messenger, you are on the road all day. You are usually grubby, and people tend to be dismissive of you. Ally generously gave me her time that day and we discussed how good it would be if she should make some cycling bags. I am over the moon to see her Travel & Cycle range come to fruition. There is even a handsome tote bag called Saarf!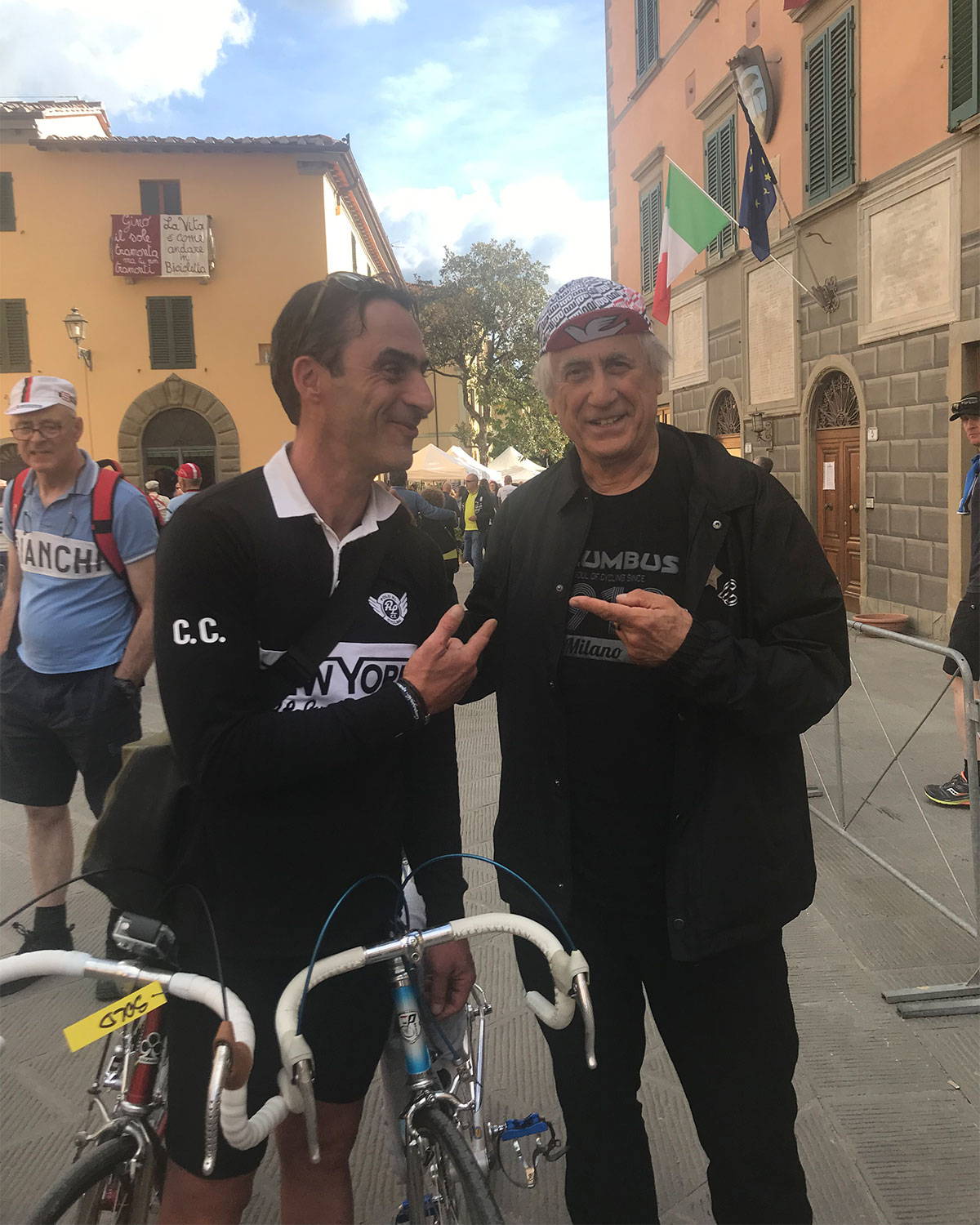 Favourite travel destination?
Favourite ride (home or away)?
L'Eroica. It is a ride through Gaiole in Chianti and takes place every Summer. It is the world's greatest vintage cycling event, heavily subscribed with enthusiasts arriving from all over the world. There is magic in the air in Tuscany that weekend.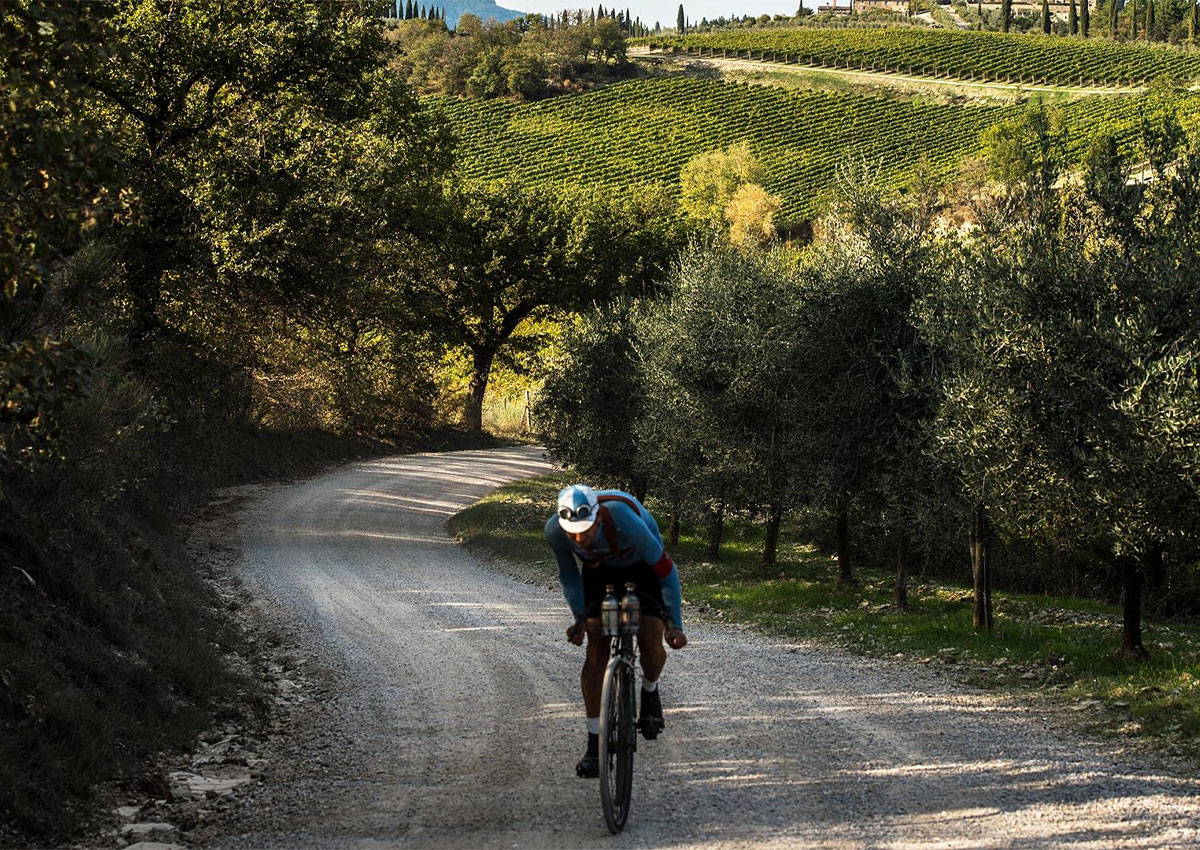 Style inspiration - what period most fires you up when getting dressed?
I have always loved an Americana vibe. Beaten up jeans, a Schott flight jacket and Red Wing boots - Jack Nicholson in One Flew Over The Cuckoo's Nest. As I get older, my casual dressing inspiration comes from Steve McQueen, whilst my Smart/Formal inspiration comes from Fox Flannel owner and fellow Colnago enthusiast, Douglas Cordeaux.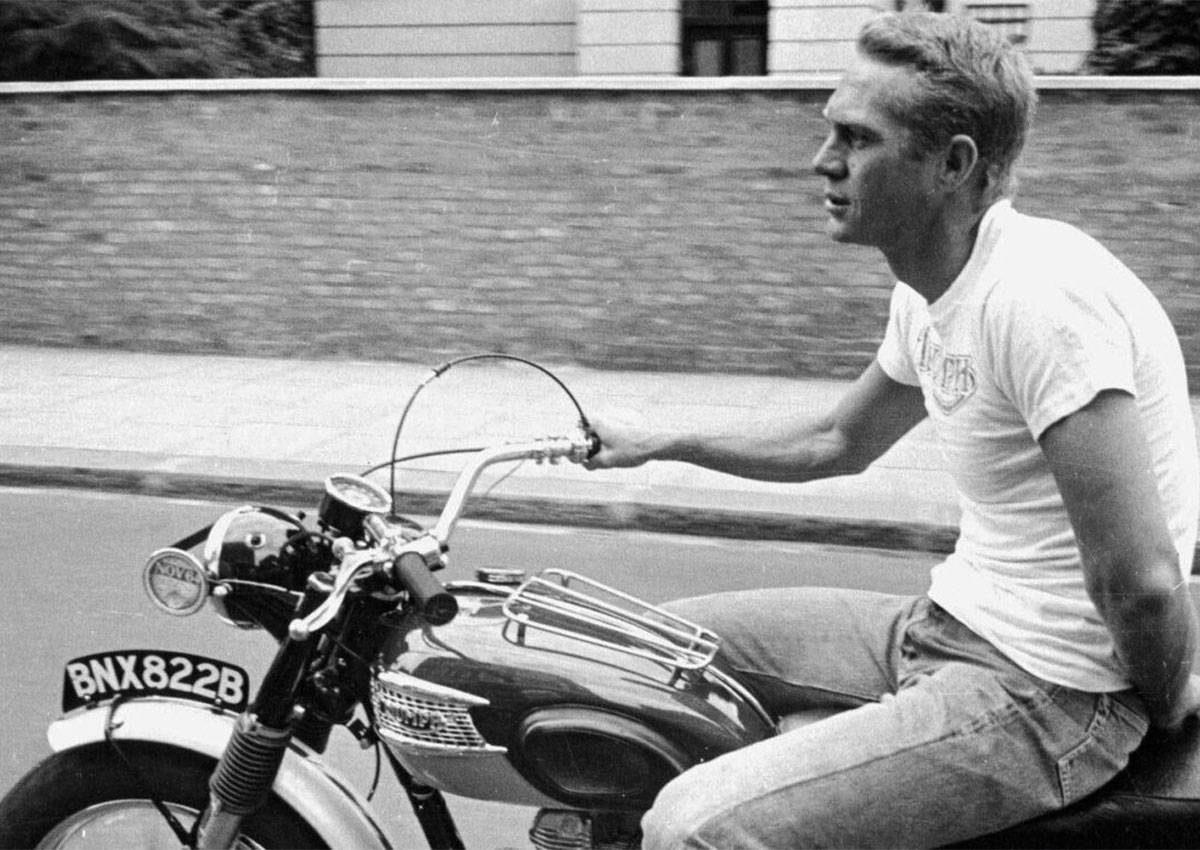 In the saddle - lycra clad or old school?
I have 3 wardrobes for cycling:
• Commuter / Town riding usually warrants sweat wicking, quick drying t'shirts and tops or a fine merino merino wool shirt with shorts. I'll add in some base wear, leggings and waterproofs if the weather is poor.
• Riding / training sees me in classic Lycra and Gortex if its wet, opting for a soft-shell kit when on the road in winter. I am currently producing my own range of kit, jersey and bib shorts, with environmentally sustainable Lycra, made from ocean recovered and recycled plastics.
• Vintage event 'looks' such as Eroica are often determined by the rules. Most require the traditional wool jersey, usually pre 1986. I am currently working on a collaboration with an established family-run jersey manufacturer in Florence, to produce a traditional 'Italian Heavy Wool' type cycling jersey.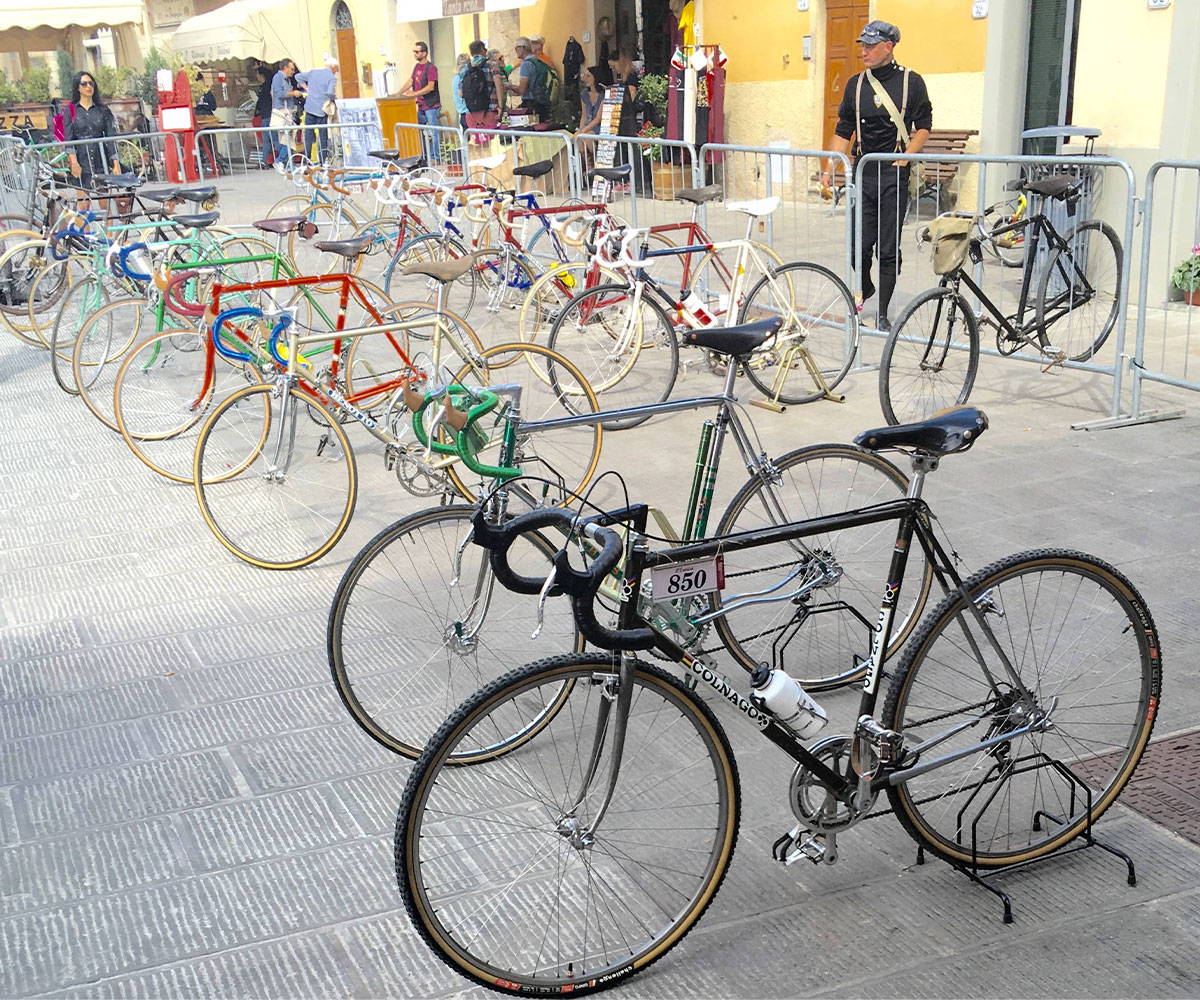 Do you have a preferred bike for getting around town?
I don't ride the more 'prestige vintage' models from my collection around town anymore and instead keep them in a lock up. The decision followed the theft of a very rare Milan made bike a couple of years ago and the seat post and saddle off another bike which took me 6 months to replace with an exact replica set. Now I use lower end models for when I'm in town or commuting, with protective tape on the frame to protect them from damage when locking them.

Are you worried about the move to get more people cycling on the streets of London at the moment?
I have two concerns about the current directive to encourage cycling. Many new riders have a lack of spatial awareness and road safety. The past decade has seen cycling bloom in the capital, but this has also gone hand in hand with an increase in road traffic accidents and fatalities. Although new safer cycling routes have been promised, and a huge budget is available for infrastructure implementation, the actual real time scale for completing is unclear and could take years.

My second concern is with social distancing and suppressing the Covid-19 R rate. Cycling is being promoted as a safer alternative to public transport. Whilst I appreciate the density issues on the buses and tubes and the risk of contamination, there are also some issues on cycling routes too, with riders "bunching up" at stops, junctions or traffic lights. Newer commuters and some current riders have fairly average fitness levels, and if over exerted, risk a higher rate of breath expulsion in these dense weak spots.
What's in your bag? Do you travel light or take the kitchen sink?
As light as possible. If commuting / town riding, I'll opt for a ruck sack or messenger bag and carry water, a D-lock, puncture kit and little tool. If I am riding/training then I'll carry some snack bars, energy eats, water, puncture kit and little tool.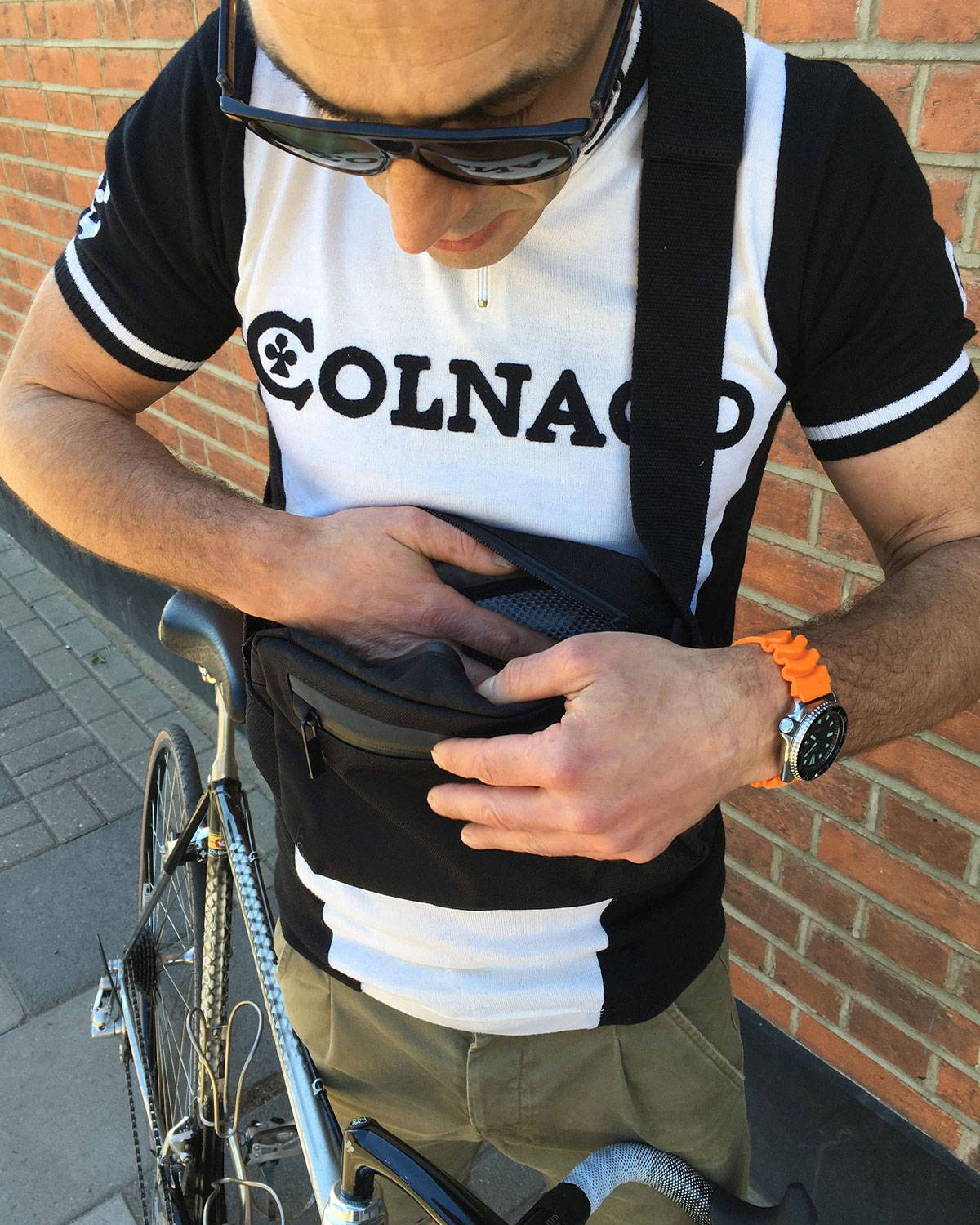 What's your current AC bag?
I have a black Pendle bag. It is just the right size and has all the features I look for when using a bag whilst out on the road. It is strong enough to attach a D-lock too, and sits nice and snug against your back without slipping. The first time I used it, I actually got in a spot of bother and cut my finger. It bled quite a bit and landed on the bag, but impressively, the marks just rubbed off with a damp cloth. That is the Cordura nylon doing its thing. As I wear a lot of merino when I ride, I like the fact that there is no Velcro on the bag, causing it to stick and abrade and no awkward metal clips either. I'm quite a pedant for these things by now.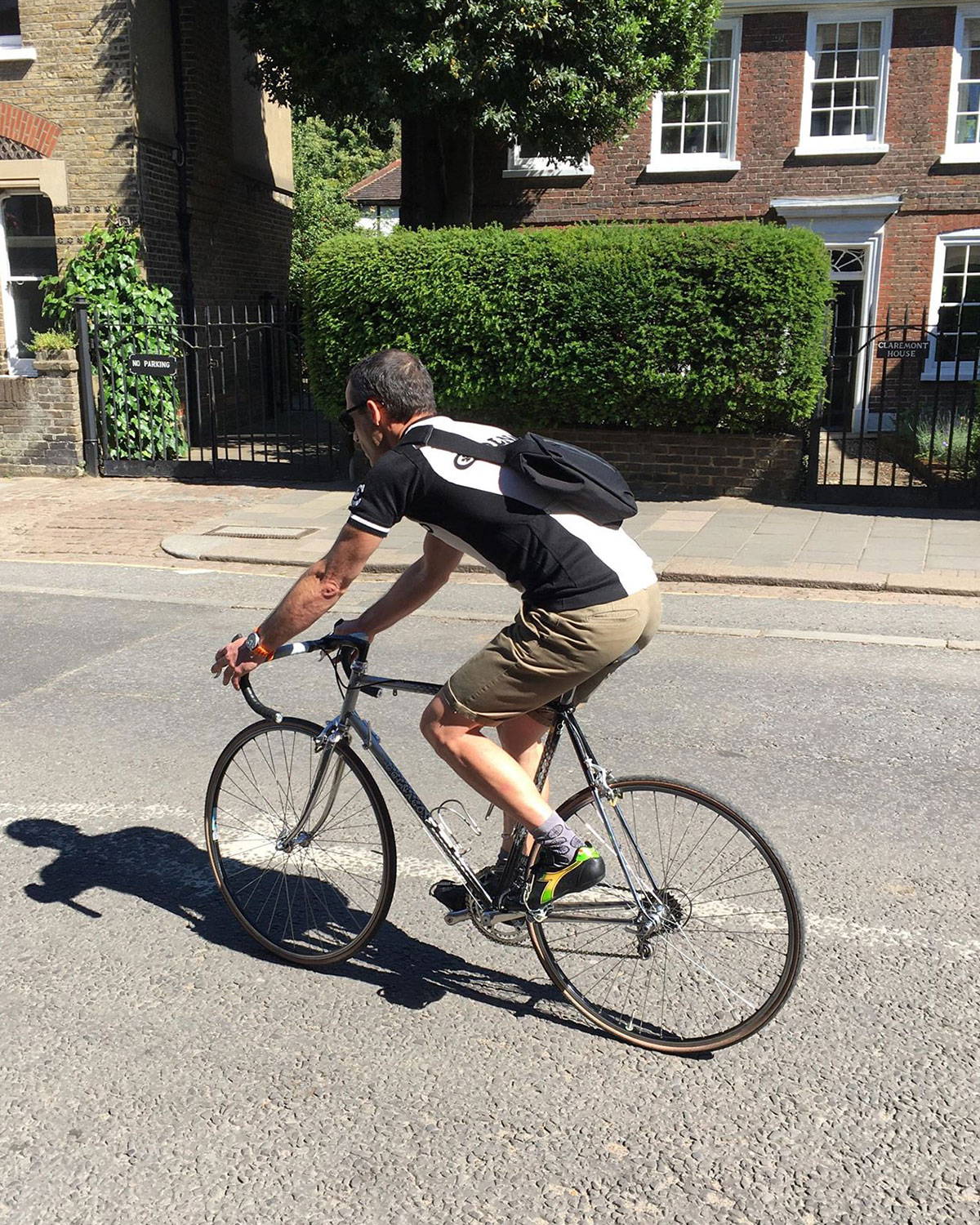 Best part of London to explore on two wheels?
I love following the Thames path route from Battersea to Greenwich. There are plenty of sites along the way and Borough Market for a food stop.
The Colnago Master Progress. It was a prototype innovation of the classic Colnago Master.I have only ever seen it in the factory in Italy, it was never put into production.