What's Your Bag: Violet Cakes
Claire Ptak is a sugared success story. At the Violet Bakery on Wilton café she has created a space that is perfectly in tune with the neighbourhood and her devoted following.She was studying film in California when she discovered Chez Panisse the famous restaurant founded by Alice Waters. After training with Alice for 3 years, Claire fell in love with a Brit and moved to Hackney. Since then, she's published 4 books, become a mother and made a royal wedding cake. We spoke in 2017…..

Wilton Way is kind of the "in-the-know" street at weekends these days- were you the first pioneering enterprise and what attracted you to the area?
Since moving to London, I have always lived in the area. When I first started selling cakes in 2005, it was at a stall in Broadway Market, so I already had customers in the area. In 2009 I started looking for a place to have my bakery but the rents were quite high so it took a bit of searching.
I found the space where Violet Bakery is today, which was an art studio and office. It was quite run-down but it meant the price was right so it worked out! Since then friends like Momoko from Momosan have moved onto the street and you have gorgeous stores like J. Glinert. It's great to have like-minded people around.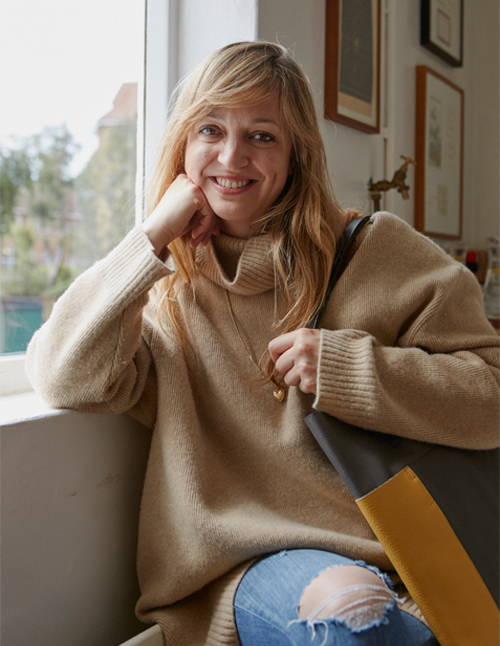 Your favourite cake- are you ahead of the game or are the customers keeping up with your choice?
I usually just make the cakes that I like, especially cakes made from seasonal flavours, using natural fruit colourants- which is the ideology at the centre of my food. I also experiment by baking with different flours, like rye, spelt or polenta. Sometimes people make certain requests, which we like to accommodate, but only if they fit with what we do.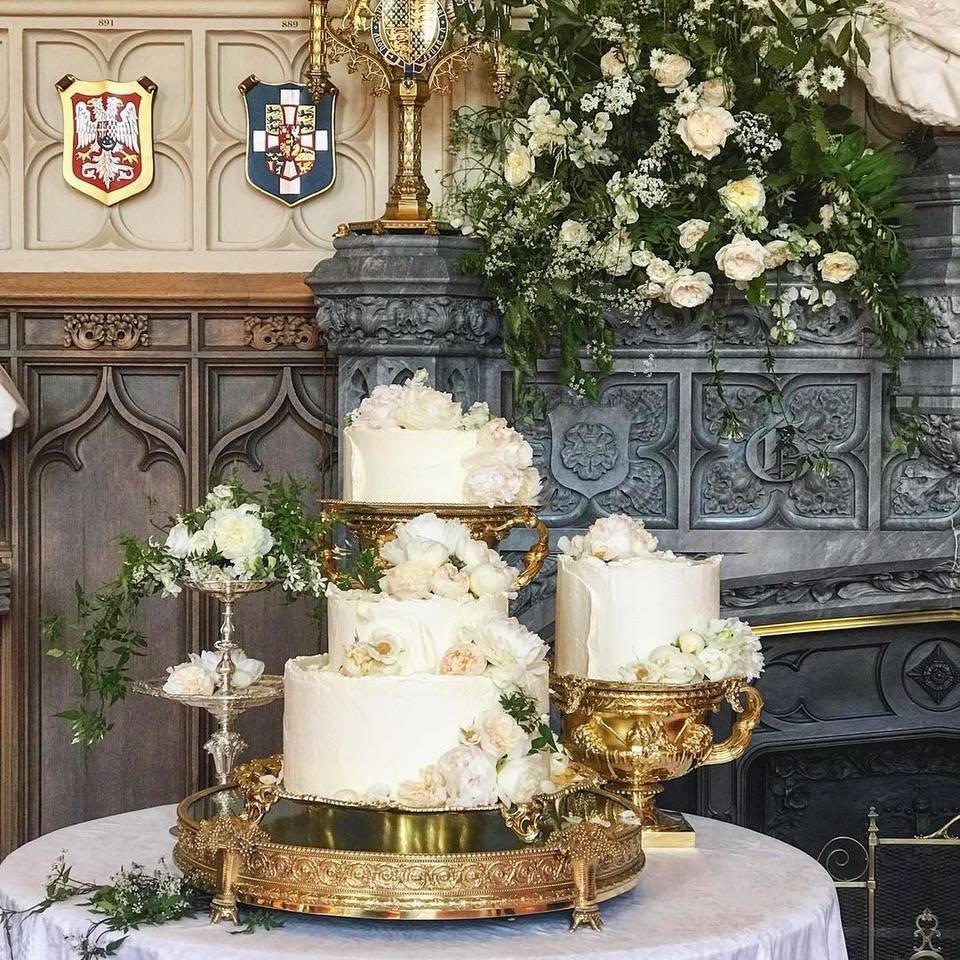 What advice did you take from Alice Waters at Chez Panisse?
Alice was starting her Edible Food Programme when I was at Chez Panisse. This is a program where children learn about food through gardening. I found it inspiring that, at 60, Alice was travelling the world with her pop-up restaurants and managing also the Programme. When she wasn't doing that she was in the kitchen everyday, tasting and checking on the quality of the food and dishes. Alice's work has always come down to integrity and this is something that she believed she could see in me. She is a remarkable mentor and has always been very supportive of my own projects.

Alternative flours- how did this become an interest?
A few years ago there was a discovery and interest in gluten tolerance, which created an opportunity for mills to use different grains. One was no longer limited to just white flour or brown flour, there was rye and spelt flour, brown rice flour, sorghum flour- different types of flour that are delicious and have different properties. It takes some experimenting though- you can't just switch one type of flour for another. The result differs with each type. It's a lot of fun to try.

You are from California- are there any specific tastes or flavour that you brought along with you? Or are you fully immersed in British cake culture?
British baking is richer, with lovely spicy winter fruits in puddings and cakes that are more stodgy, which can be a good or bad thing. In my baking I think the Californian influence is in lighter tastes and my use of fresh fruit. It's not as heavy.

What's your favourite cake at the moment?
For summer I am enjoying the Spelt Sponge Cake. As we are approaching winter, we will be indulging in our Ginger Molasses Cake that is made with grated ginger and sweetened with thick molasses that gives the cake its almost black colour.

Are you a bag lady? What's your favourite type of bag and what are you likely to carry in it?
For sure I am a bag lady! I like a simple comfortable bag that can hold a good amount of stuff. I also love pouches so I can be organised within the bigger bag. I'll usually be carrying sunglasses, a makeup pouch, keys, iPhone, a pouch with miscellaneous items like gum, lip balm and maybe a hand cream. Also, a notebook and pen and a paperback.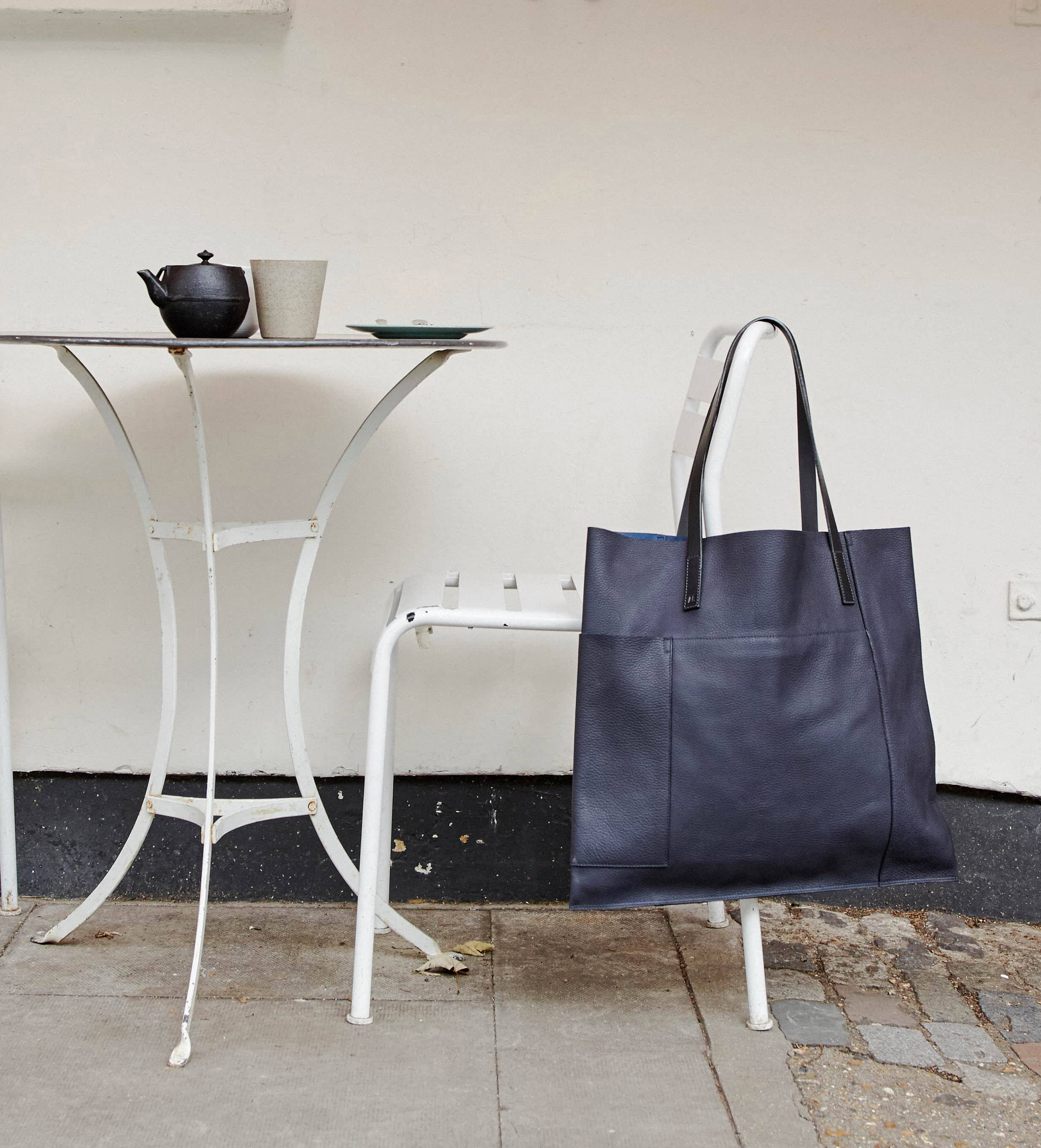 Tell us about the Verity that you have got. What is it that you like about it or what makes it different?
I'm in love with my new bag and use it everyday. It fits the bill for what I carry and I love the colour blocking. It means I can wear it with most things and it is fun with the flash of yellow. Not too serious. Also so happy that it is designed in London on one of my favourite streets. That is meaningful to me.