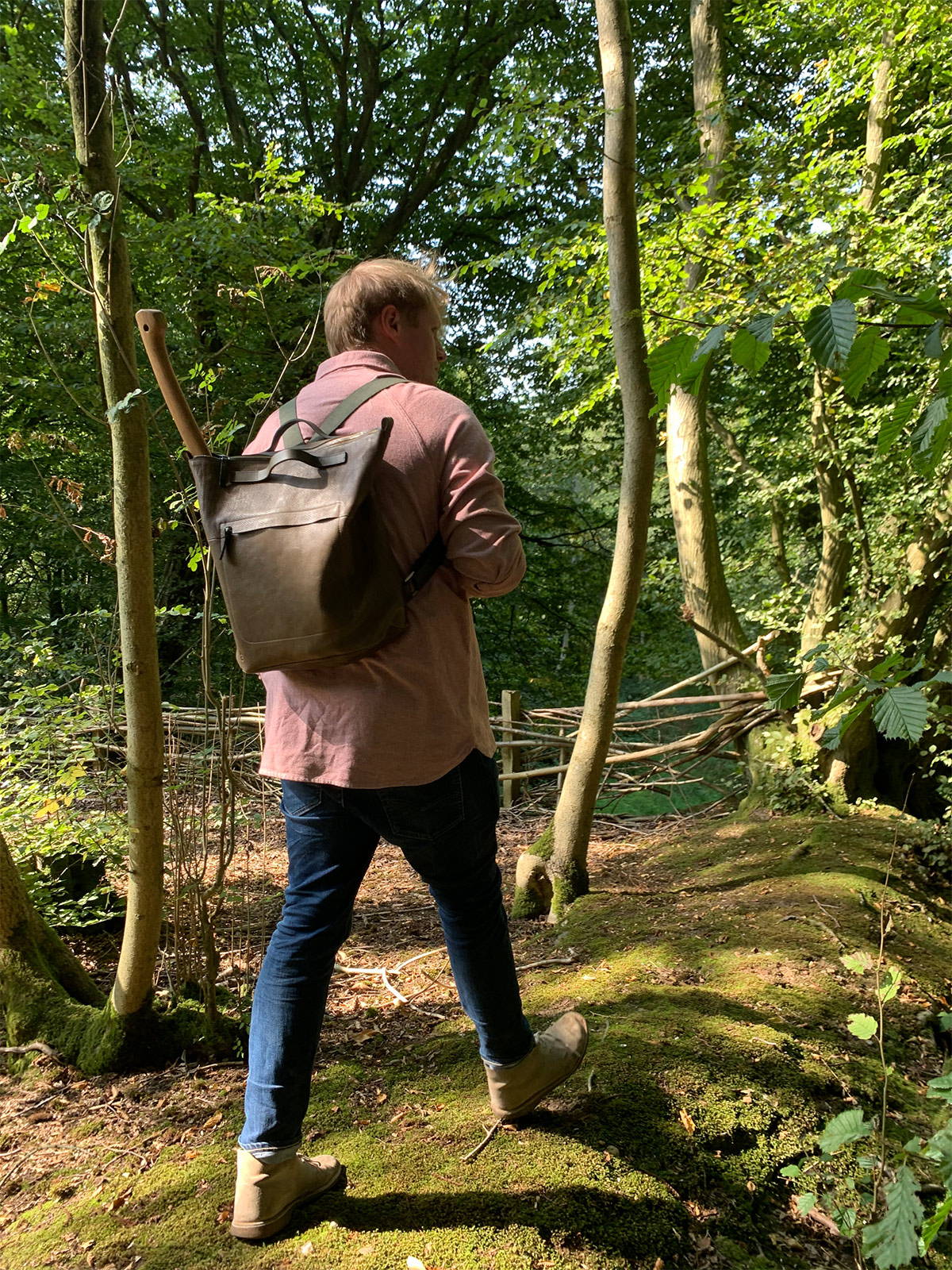 Sebastian Cox is a designer, maker, environmentalist and inspiration. Author of the manifesto, Modern Life from Wilder Land, Cox looks at how we can reshape our fields, woods, hills and coasts to meet modern demands and the needs of our native wildlife. He proposes change in what we consume and a change in our perspective to see wilder land as beautiful and bountiful.
Cox's design studio creates furniture with a nature first perspective and has a forward-thinking, zero-waste policy. Its goal is to store 100 tonnes of CO2 every year in adored items for people's homes, community spaces and workplaces. Beyond their physical use of natural resources, Cox and his team also manage woodlands for biodiversity and resources in Kent, England.
Alison Lloyd sat down with Sebastian to learn a little more about his work and motivations.
Sebastian, I love your work and am curious to see some of your early pieces with some marks of life and how they have grown with age. You look so young, what was the first thing you made in wood, when was it?
Those are kind words, thank you. I made my first piece of furniture from wood when I was nine. It was a bench for my garden (my grandmother gave me about two square meters of her garden to cultivate!). I made it from roof battens and nailed it together - it sat in front of a pond I made from an old Belfast sink. So if that's the start, I've crammed a 25 year woodworking career into 34 years of life!
Did you grow up in The Good Life?
There seems to be 'Good Life' in every part of my family, so yes. My dad was a farmer and my mum and grandparents have always been really keen gardeners, growing veg and keeping chickens. Even as a student I mimicked this, getting into trouble with my landlord for having chickens in our student house. My aunt Charlotte lives a completely dreamy off-grid life and is almost completely self sufficient, and it's wonderful to learn from her with every visit.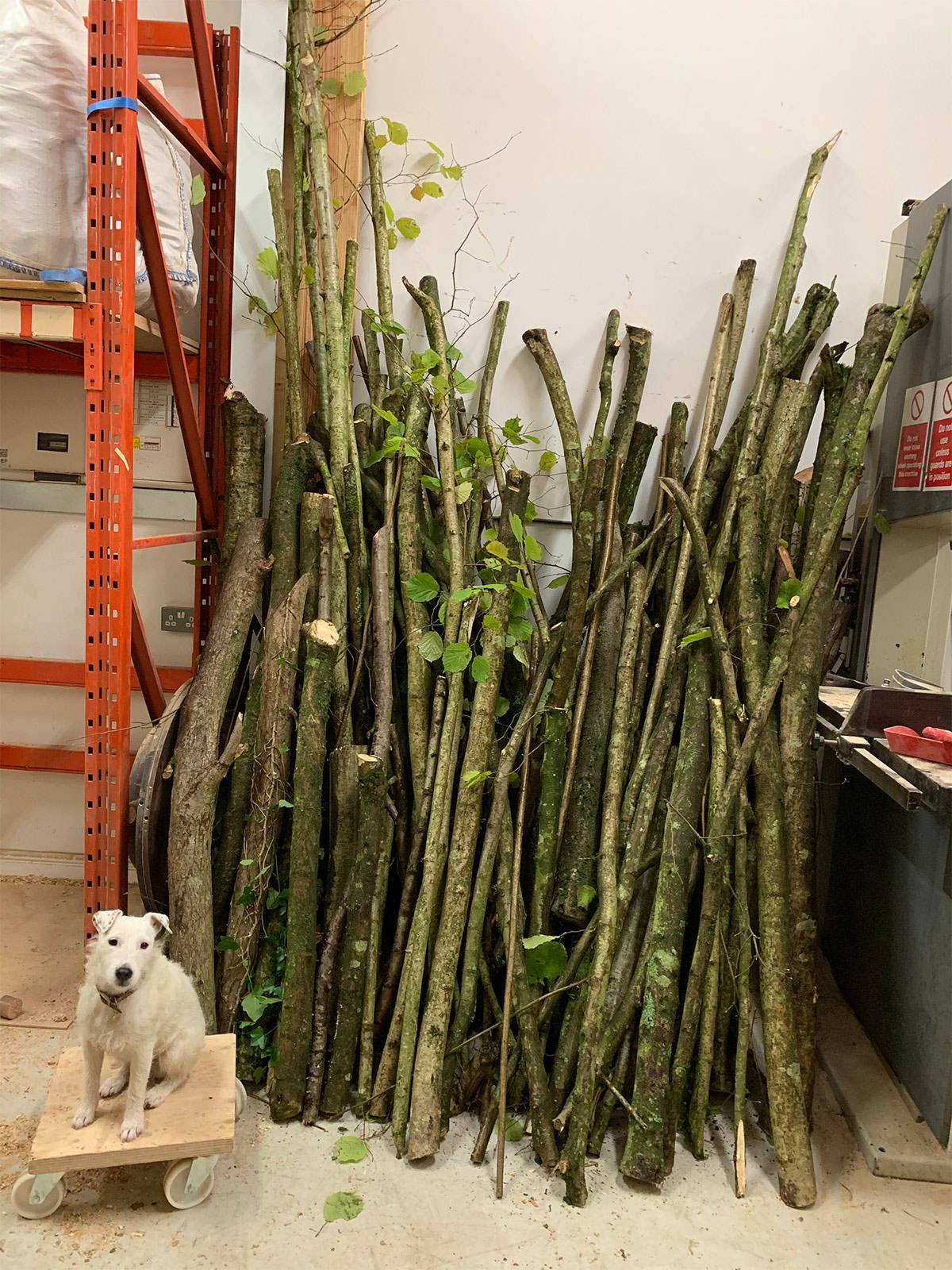 You are a designer-maker and environmentalist, running a zero-waste and carbon-counting studio, and also manage woodland in Kent. What was the journey to developing your standpoint?
I grew up in rural Kent, surrounded by ancient woodland and farmland. When I went away to study furniture design at university, I realised that there was a broken link between the materials available to me at the university workshops and what was growing in our broadleaved woodlands. Everything in the timber yard was imported, and I dedicated my studies to exploring this, realising along the way that using timber from native woodlands could actually benefit the environment.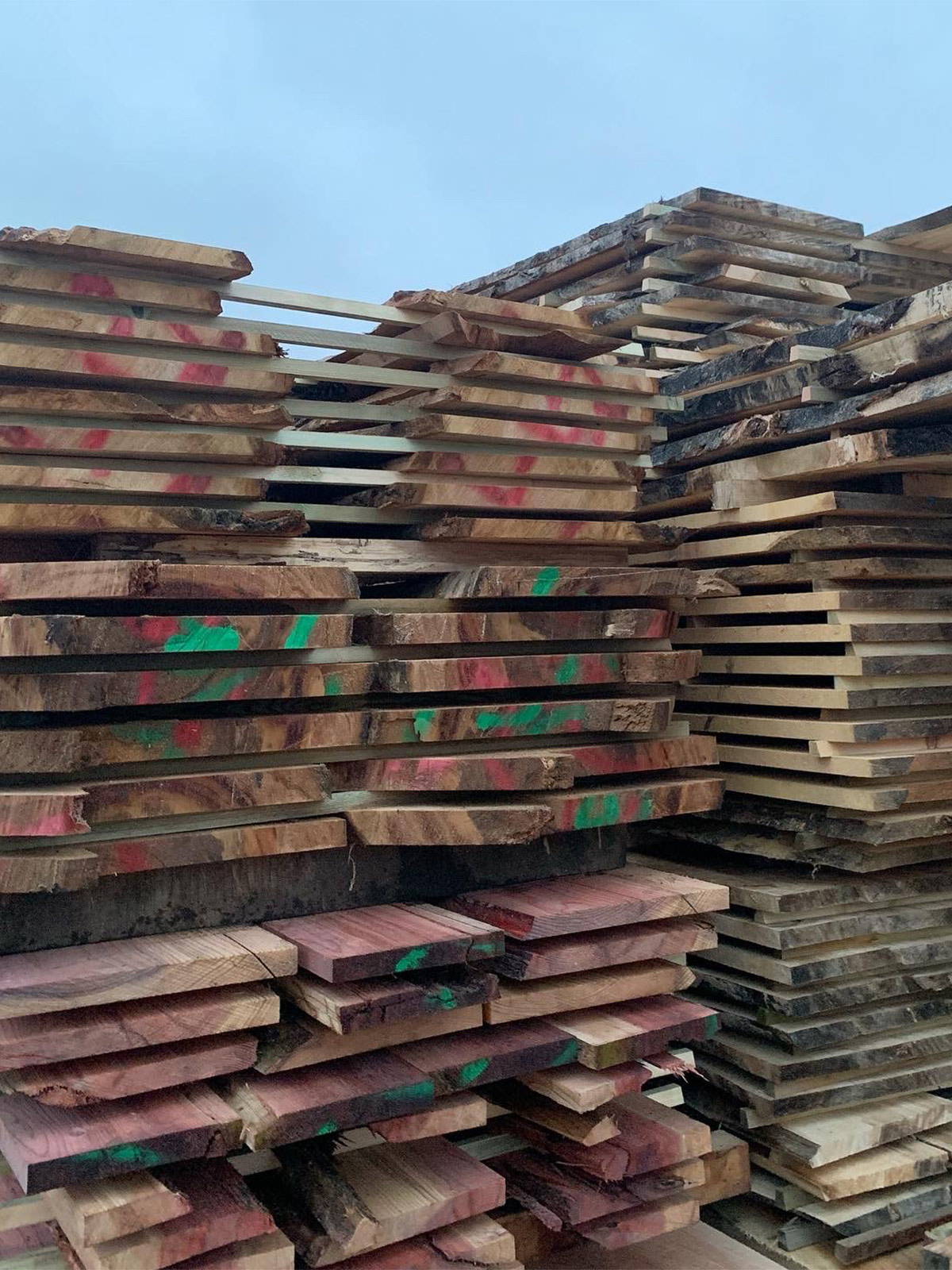 The studio is a big proponent of wood, tell us about its value.
Wood is the greatest material on earth. If we were to design a material for this century, we would end up with something that looked a lot like wood. It would need to be strong, light, and broad in its uses. Wood is warm to the touch, unique each time we harvest it and workable with basic tools, and the application of valuable human qualities. This new material, in its imitation of wood, would need to be renewable through natural regeneration, grown in polyculture environments which are also rich habitats, and if we were being really audacious, we'd want it to suck up the carbon dioxide we emit and give us oxygen to breathe. I think if we had just invented this material it would be considered planet-saving, yet we take it for granted because of its familiarity.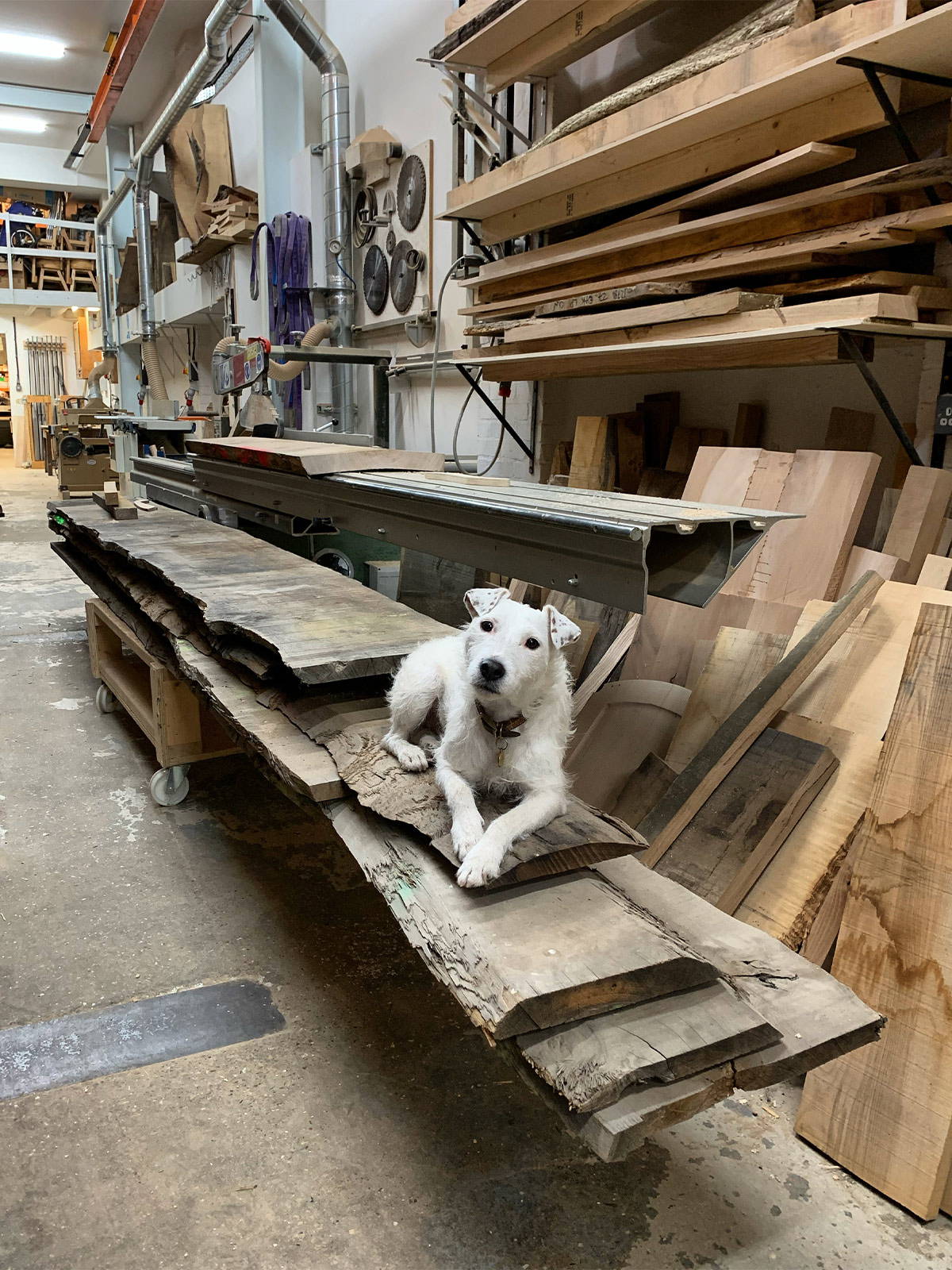 You've recently published a manifesto for nature-first land and resource use, can you give us a snapshot?
How we use our land is the one of the biggest ethical questions we can ask ourselves today, as land offers services which can solve our environmental problems. For example, we can turn the entire energy system green by covering half our land in solar panels, or we can suck up all our carbon by converting the whole of the UK to forest. Of course, land is finite, so we have to find a balance between these conflicting needs. Currently we 'offshore' many of our needs and I consider that irresponsible. I wanted to pose the question of how we might be able to live within our land-use means and still develop a zero-carbon economy, grow all of our food and solve our biodiversity crisis. It started as a blog post that ended up as a 15,000 word manifesto!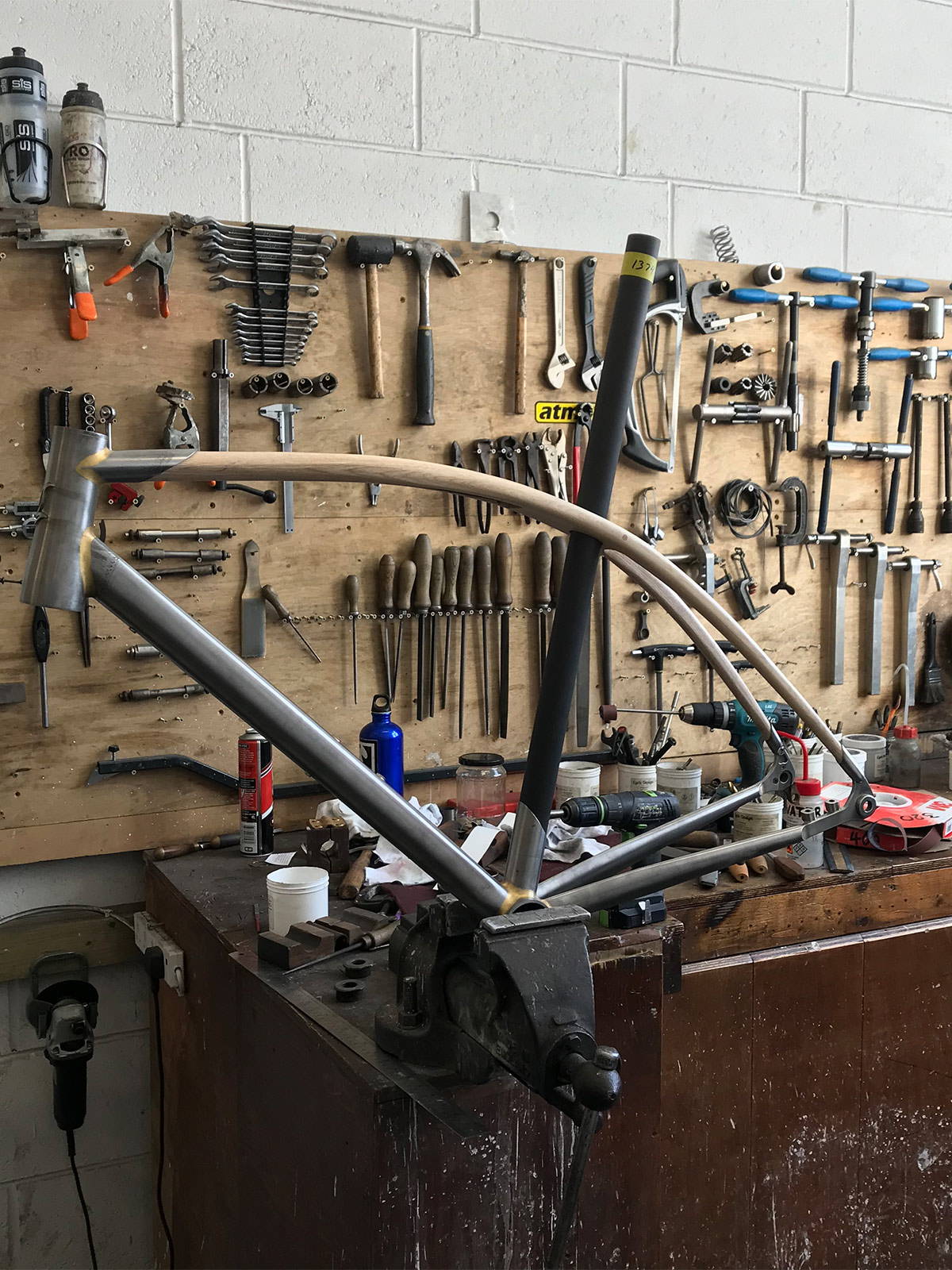 Due to human 'progress', what has happened to the biodiversity of our woodlands, and what is the solution?
Britain is one the most nature depleted countries on the planet. I don't think people realise this. The skies and land have been emptied of non-human life over generations, and from a benchmark of what our pre-industrial levels of wildlife were, we're now one of the worst performing countries. Woodlands are badly affected, largely because we've stopped disturbing them by harvesting our trees. Biodiversity often needs disturbance, particularly in somewhere like a broadleaved woodland. When trees are cut down, light hits the woodland floor stimulating a vast diversity of ground flora, which forms the base of a diverse food chain and life explodes. This is an evolutionary response to the disturbance of extinct but native giant herbivores like bison or mammoth, pushing trees over to eat their leaves, or beavers gnawing trees to create dams. Humans have been accidentally mimicking this behaviour for centuries by managing woodland with methods like coppicing, keeping woodlands highly diverse after the bison and mammoths are gone. The solution to biodiversity within woodlands is to harvest more wood, allow the trees to regenerate naturally (which they rapidly do if they are native hardwood trees), and see spikes in life in our woodlands in the areas cut as they regrow.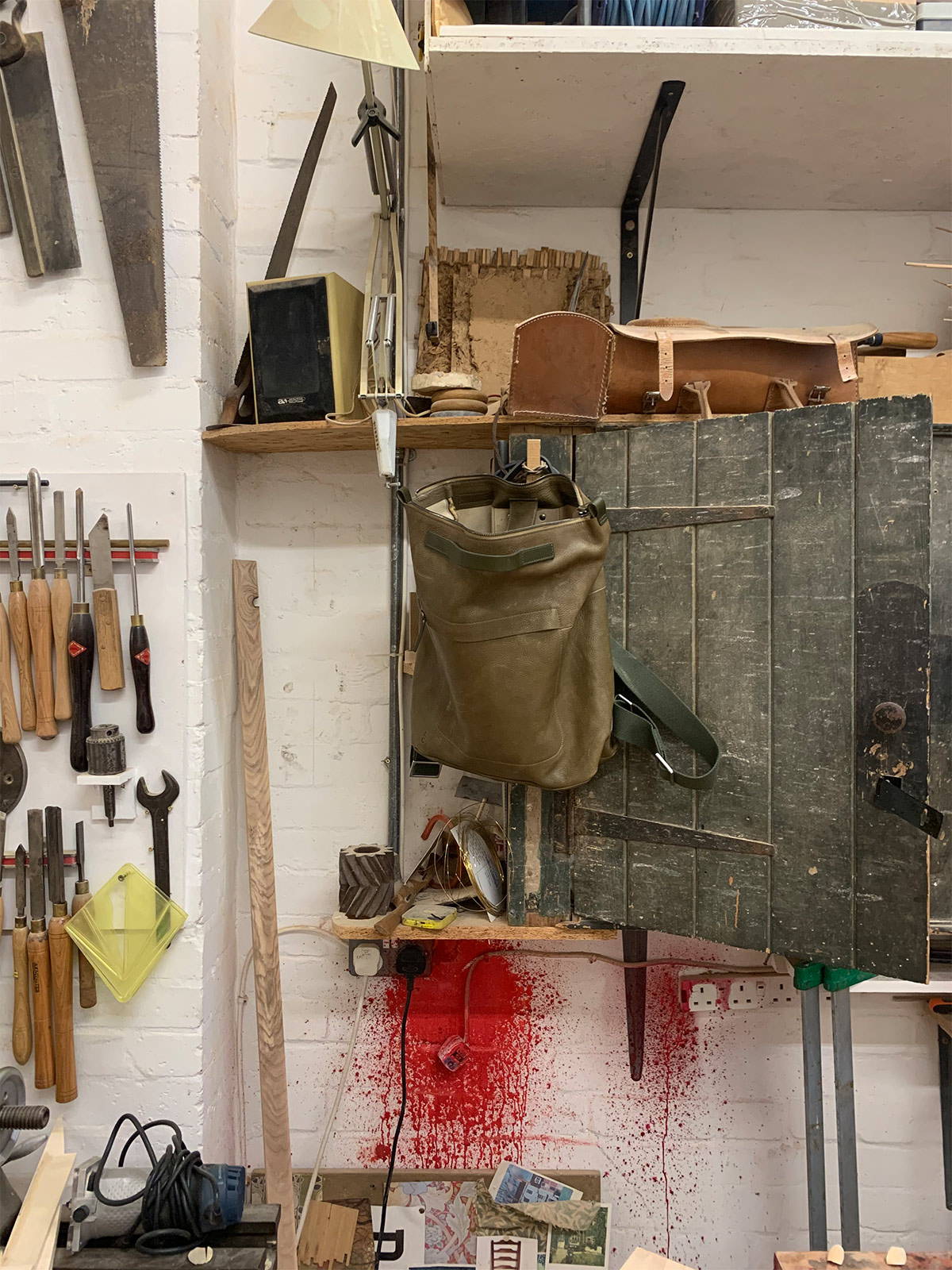 Part of the manifesto relates to food production, what are you eating?
I eat a largely vegetarian diet but with small portions of meat reared in wild landscapes. For example, we buy a box of pork from Forest Coalpit farm, who rear their pigs in woodland on forage and pannage, perhaps twice a year.
In your woodland, how does that ecosystem work and which birds favour the habitat? How do you actively encourage birds in the woodland?
Our woodland is coppiced. We harvest small areas, about 19m across and 40-60m long on a north-south axis in the winter and use the wood for furniture. We cut the trees at ground level and watch them burst back into life in the spring. I observed the other day that the chestnut we felled this winter is 7ft tall in this summer. The regret is remarkable, but in the meantime a blanket of ground vegetation covers the place.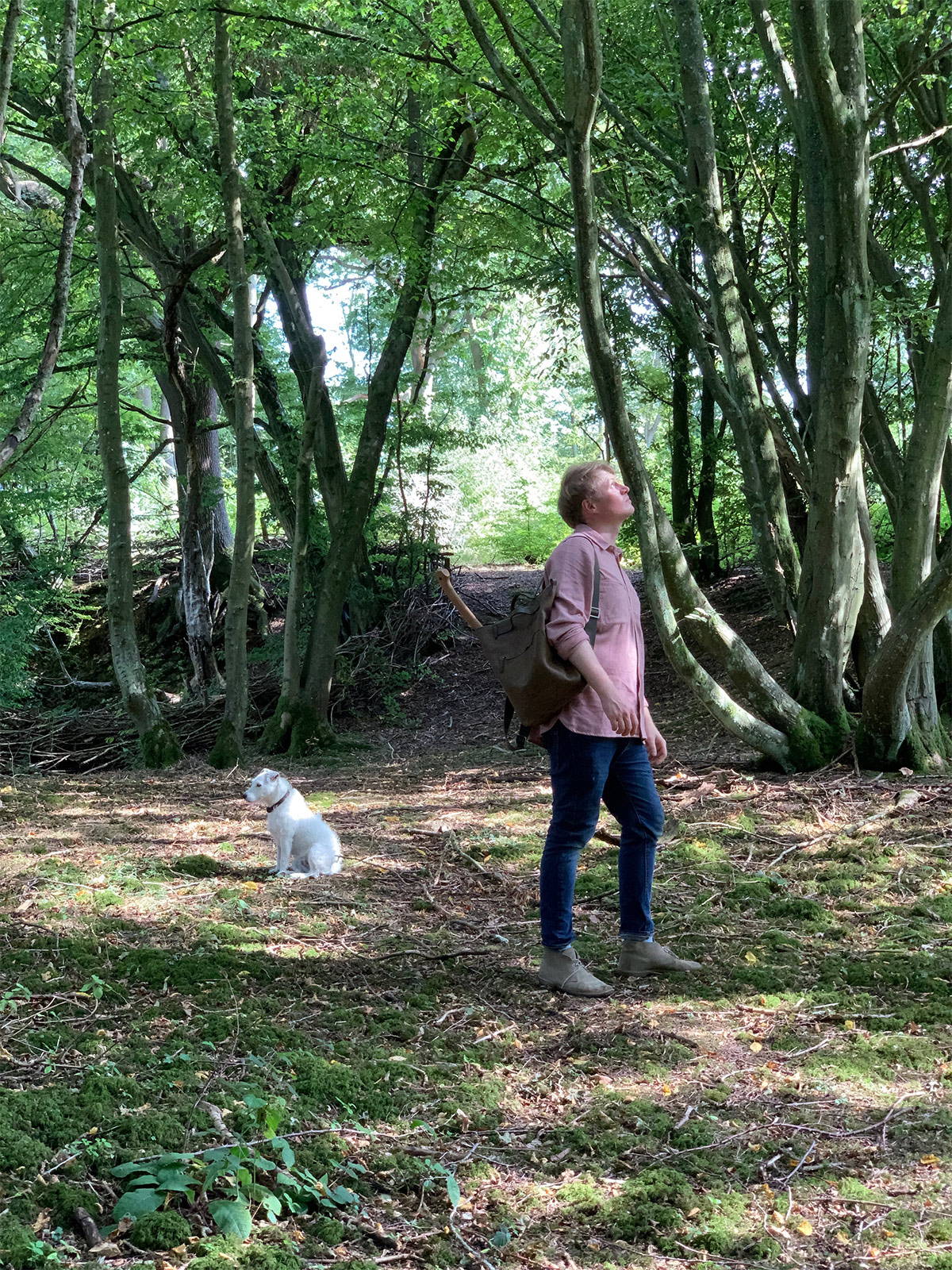 Broom and brambles provide a kind of sub structure which woody nightshade and wood vetch climb over, while foxgloves punch up and through. We have Willow Warblers, Chifchafs and Chaffinches, Dunnocks, Jays and Thrushes, and Fieldfares in the winter while Buzzards wheel overhead. I'm hoping we will attract a nightingale one day as they need dense scrub to nest in, and coppiced woodlands have exactly that habitat due to the light hitting the woodland floor. A closed canopy of the woodland is curtains for creatures that rely on scrub like brambles or blackthorn and we have that in abundance.
How do you see future generations of designers working and making positive impact?
I think the major contribution that designers can make are around finding new ways to use materials that nature wants to give us.
What are the industry-wide challenges for a more sustainable approach to making furniture?
The biggest challenge sustainable product design faces is to resist the lure of fashion's short-term trends. We don't need to be launching four collections a year, be that clothes or furniture. I see many retailers heading towards this route and I really don't like it.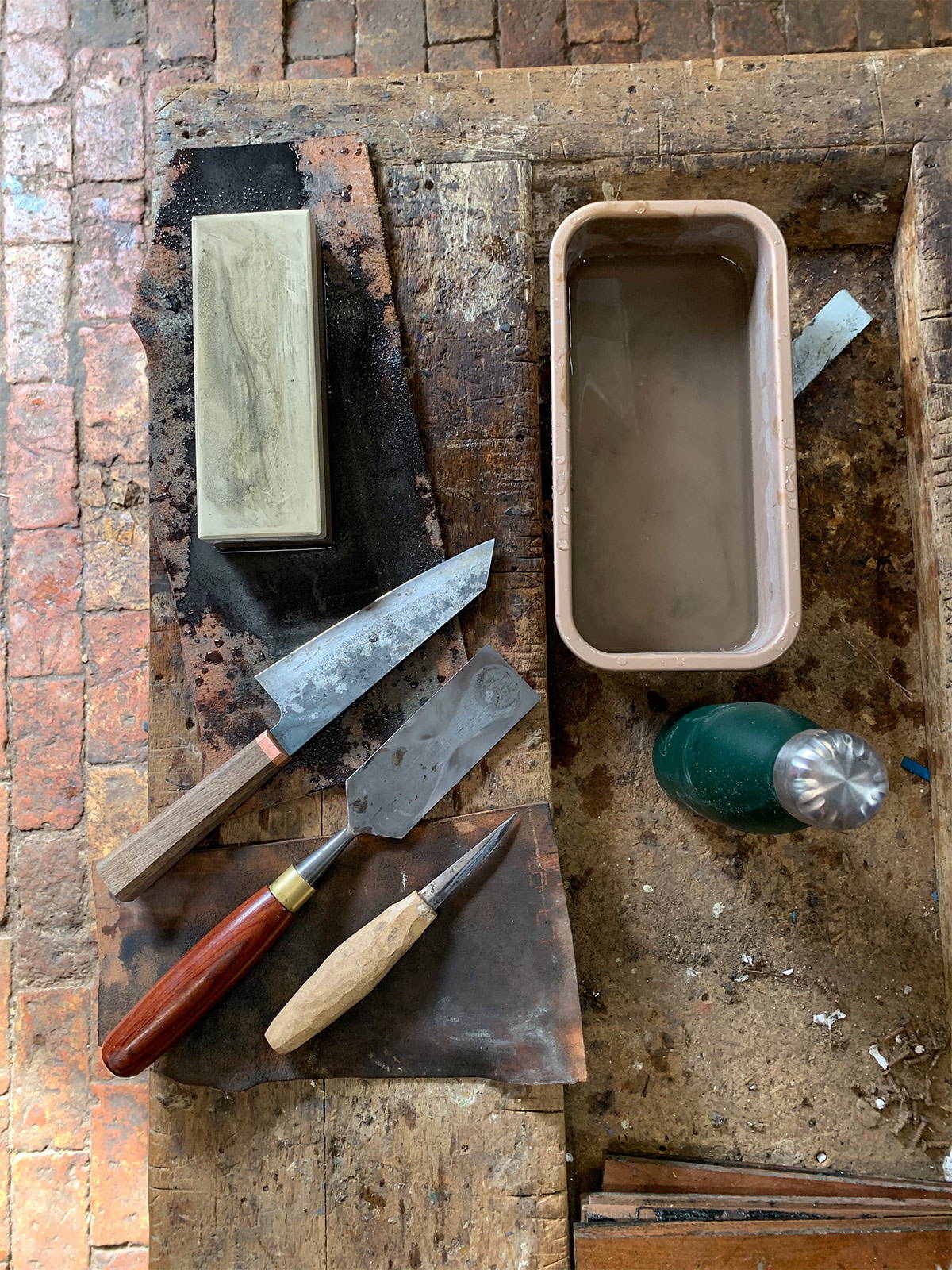 How does what you are doing filter into the norm? How do you take on Ikea?
This is the big question, even William Morris couldn't answer this one! It's very hard to compete with the globalised industry we have. The nature of what we do is expensive because we do it carefully. We have to ask our customers to value that. Increasingly, they do and use tools like split-payment purchasing to access our work and buy into our message. The only way we can truly take on Ikea is with a significant shift in consumer attitude, away from buying things cheap and many times, to buying things once in your lifetime. I am optimistic this will happen, because we've been on the downward slope of 'peak stuff' since around 2010 - increasingly people buy digital goods rather than physical. Hopefully this trajectory will continue and people will buy better when they do buy physical goods.
I love your corded bench and the 'swilling' green timber woven seats, although probably make deep impressions on bare legs. For some of your plain seated designs, I think some cushions in our waxed cotton could look great, can we give it a go?
Yes swill is a wonderful material isn't it - have a look at Lorna Singleton's work - she's the swiller we worked with. And yes, I completely agree waxed cotton cushions could be wonderful! Perhaps in an outdoor range?! We've always wanted to do outdoor furniture!
You recently had a baby and moved house. Do you find you are carrying around a lot more stuff? What's on your packing list?
Yes! This morning I realised my pockets were full of sand, doggy poo bags, hair bobbles, snotty tissues and puzzle pieces. None of which were mine or for me! That said, prams are brilliant clutter trollies.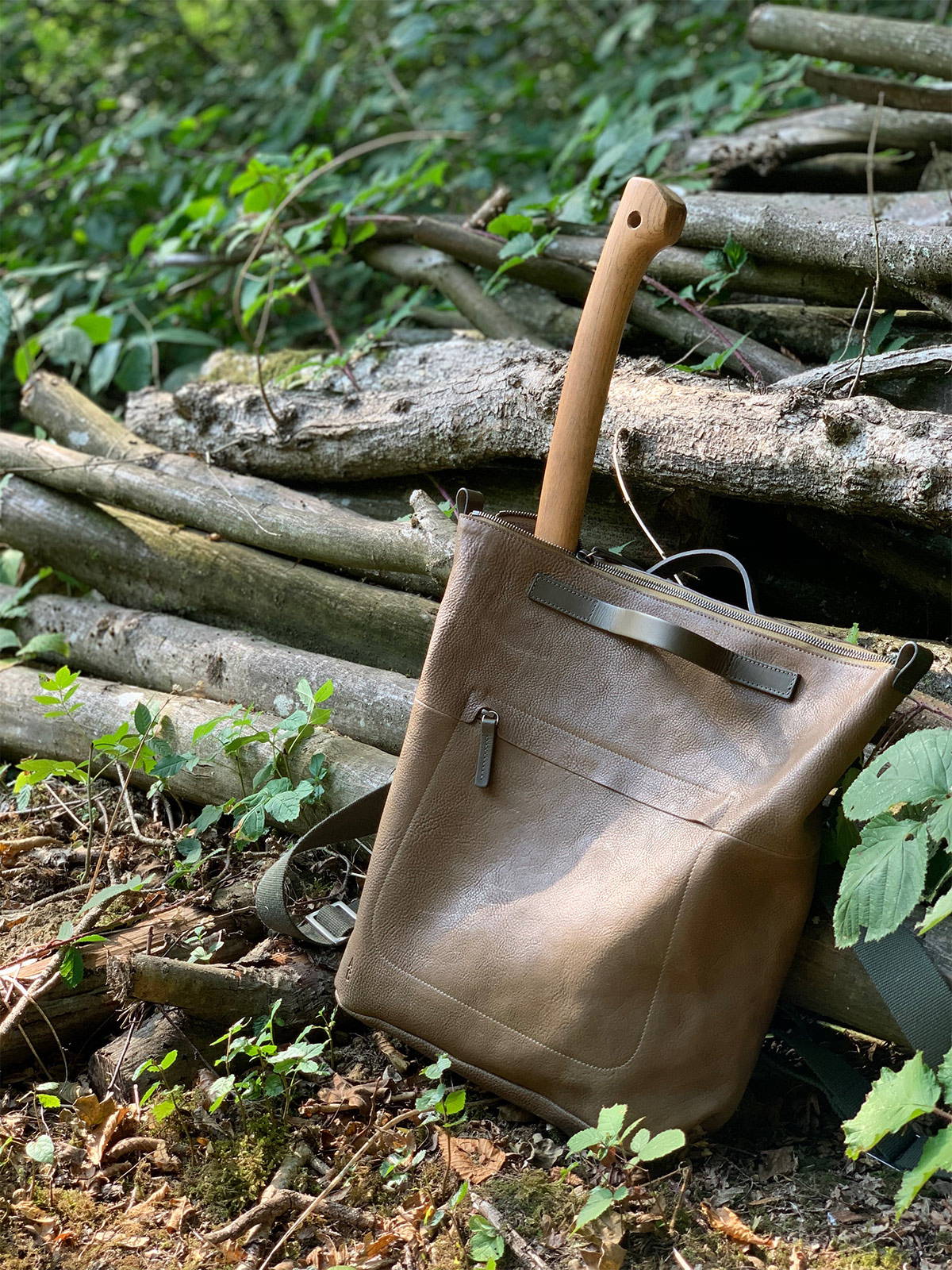 What do you look for in a bag and why have you chosen the Mini Hoy?
Longevity, functionality, natural materials and something not too bulky. I always need a compartment for tech and a main body that can hold tools, binoculars, or baby stuff. I might be taking my axe to the woods to glean some coppiced wood, perhaps going to spot wildflowers, or just going to work where my laptop is essential. I like to travel light and my Hoy mini is absolutely perfect as it ticks all of these boxes. I also love the Moss coloured leather Hoy backpack and the waxed cotton bags in general!
What's on your reading / podcast list?
I'm currently re-reading Wilding by Isabella Tree (for the third time) and Woodlands by Oliver Rackham (for the fourth time!). Podcast wise, I love Farmerama, Grant Gibson's Material Matters and Katie Treggiden's new podcast, Circular.
In a nutshell, what's the most effective way we can each do our bit to improve carbon capture / reduce our carbon consumption?
The first thing we can all do is keep our air miles low. We have proven we don't need to fly to meetings on the continent, and that holidaying in the UK is wonderful, so hopefully we can return to a normal which doesn't involve flying somewhere without a second thought.
Oh, and use more wood! It's solid CO2 remember!