Ally on a Bike
Ally Capellino founder, Alison Lloyd, is a regular cyclist around town. She commutes between her home and the AC shop on an almost daily basis, using our Hoy bike bag as she goes.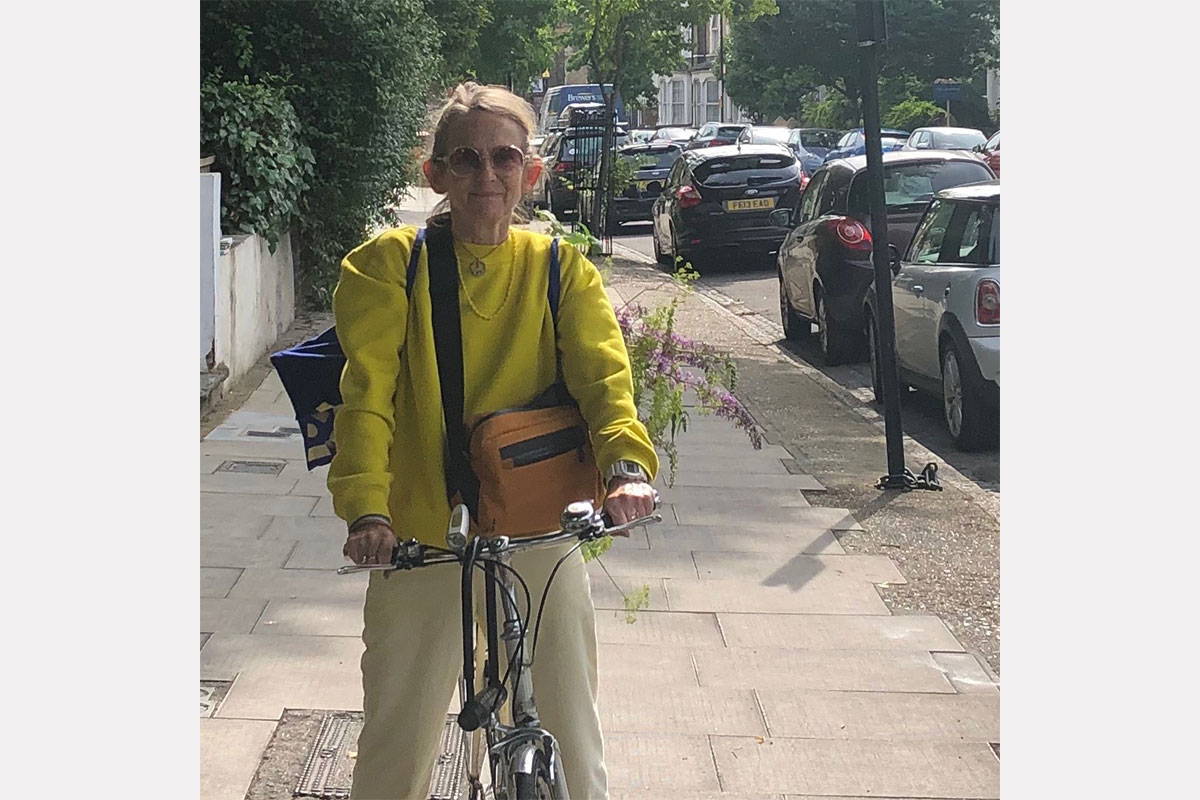 A Cooper bike. Cooper Bikes is the bicycle division of the Cooper Car Company, the company behind the original Mini Cooper and F1 champions in 1959 and 1960. Not many people realise that as well as cars, they make beautiful bikes. I have had mine for around seven years now.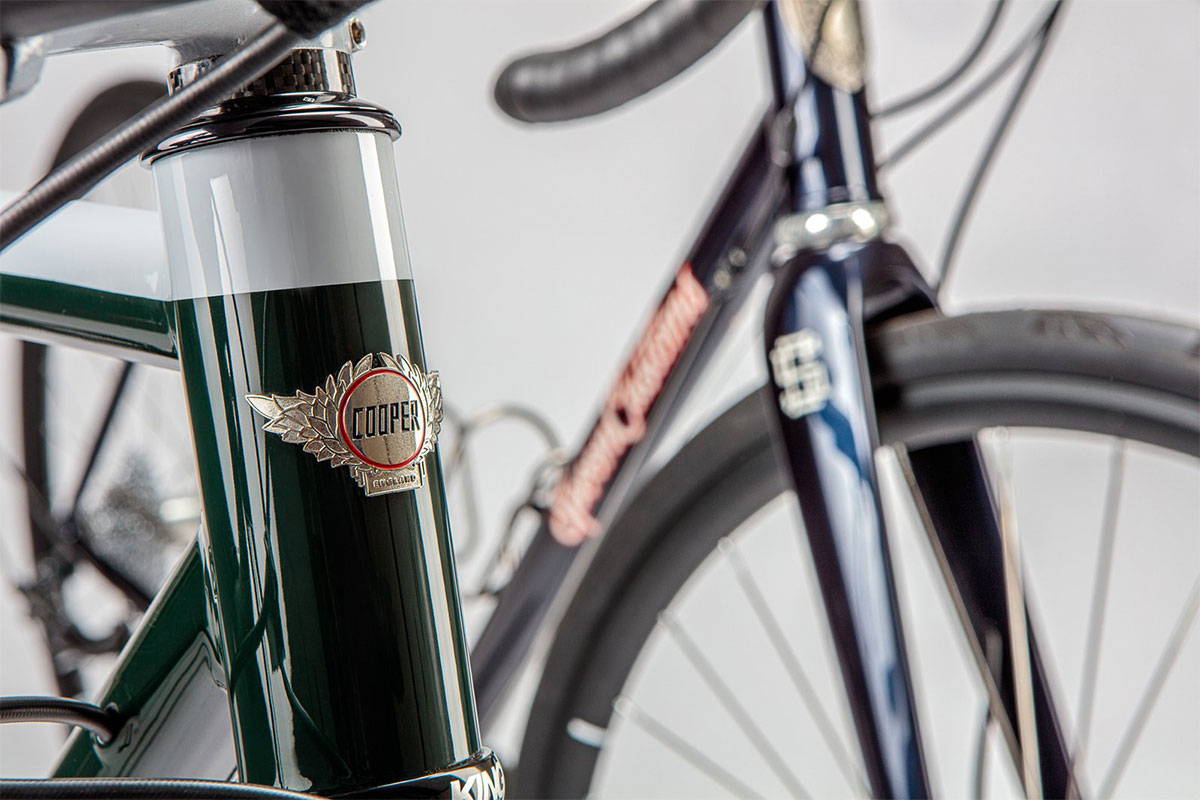 In 2009, Mike and Charlie Cooper, son and grandson of engineer and Mini Cooper founder, John Cooper, were exasperated by the state of the once great British Cycle industry and decided to revisit a Cooper 'sideline'. Together they designed a range of modern bikes that utilised the engineering, design and innovation that had made the family brand famous.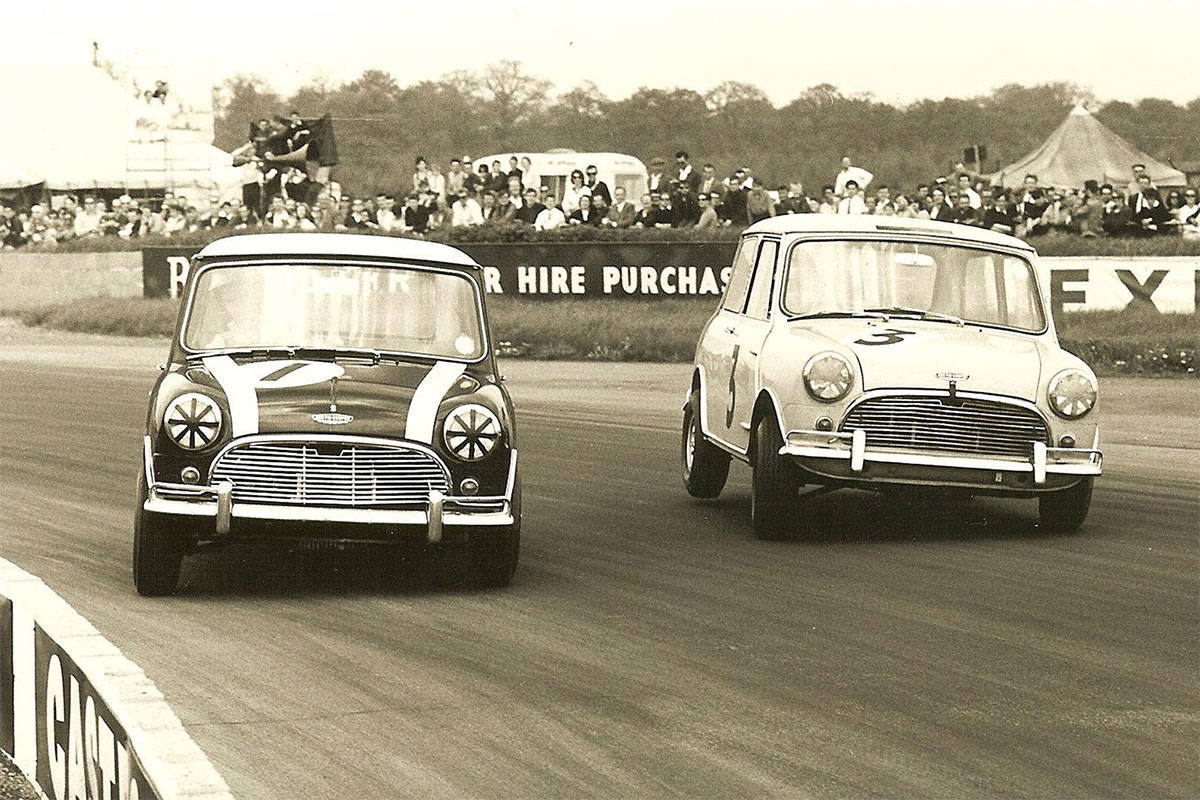 From the start they married modern bike technology to the traditional design principles practiced and much loved by the engineers at Cooper. Cooper Bikes launched in October 2009 with two 'T100' models bikes that combined the elegant beauty of simple design in partnership with the latest bike technology. The range gained critical acclaim and Cooper Bikes have carried the Cooper legacy of innovation and design beauty ever since.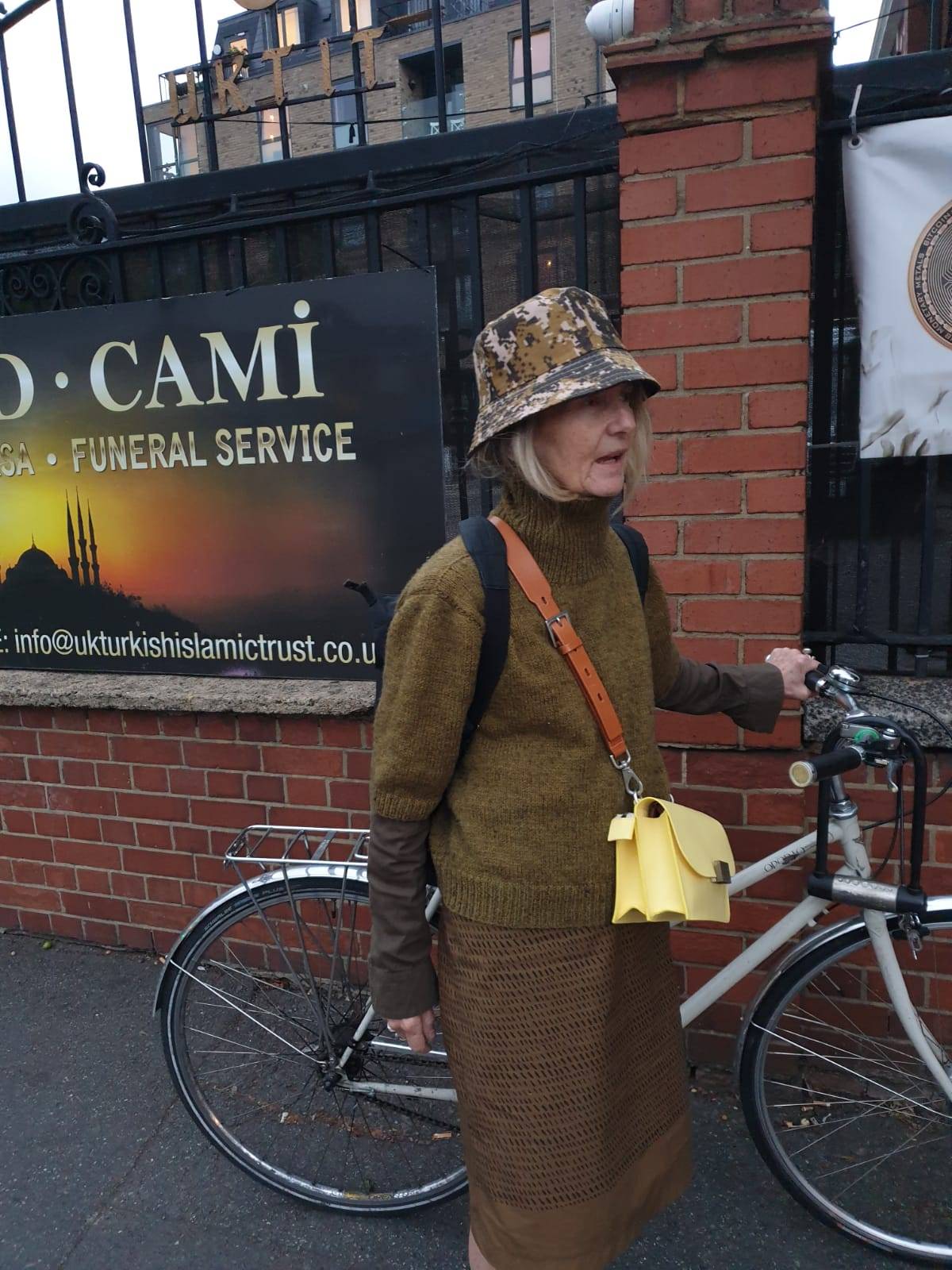 I am not a bike geek or aficionado, however, I really do love and enjoy riding my Cooper. It has a good, clean design.
Where do you cycle most frequently?
Back and forth from my home to the shop in Calvert Avenue or to the studio in Clerkenwell. Both are pretty close, 12-14 mins to the shop and 20 mins to my desk. I've once filmed the journey, more for fun than for security. It makes it all look a bit hair raising, but both rides are all very easy, cycle path friendly and stress free.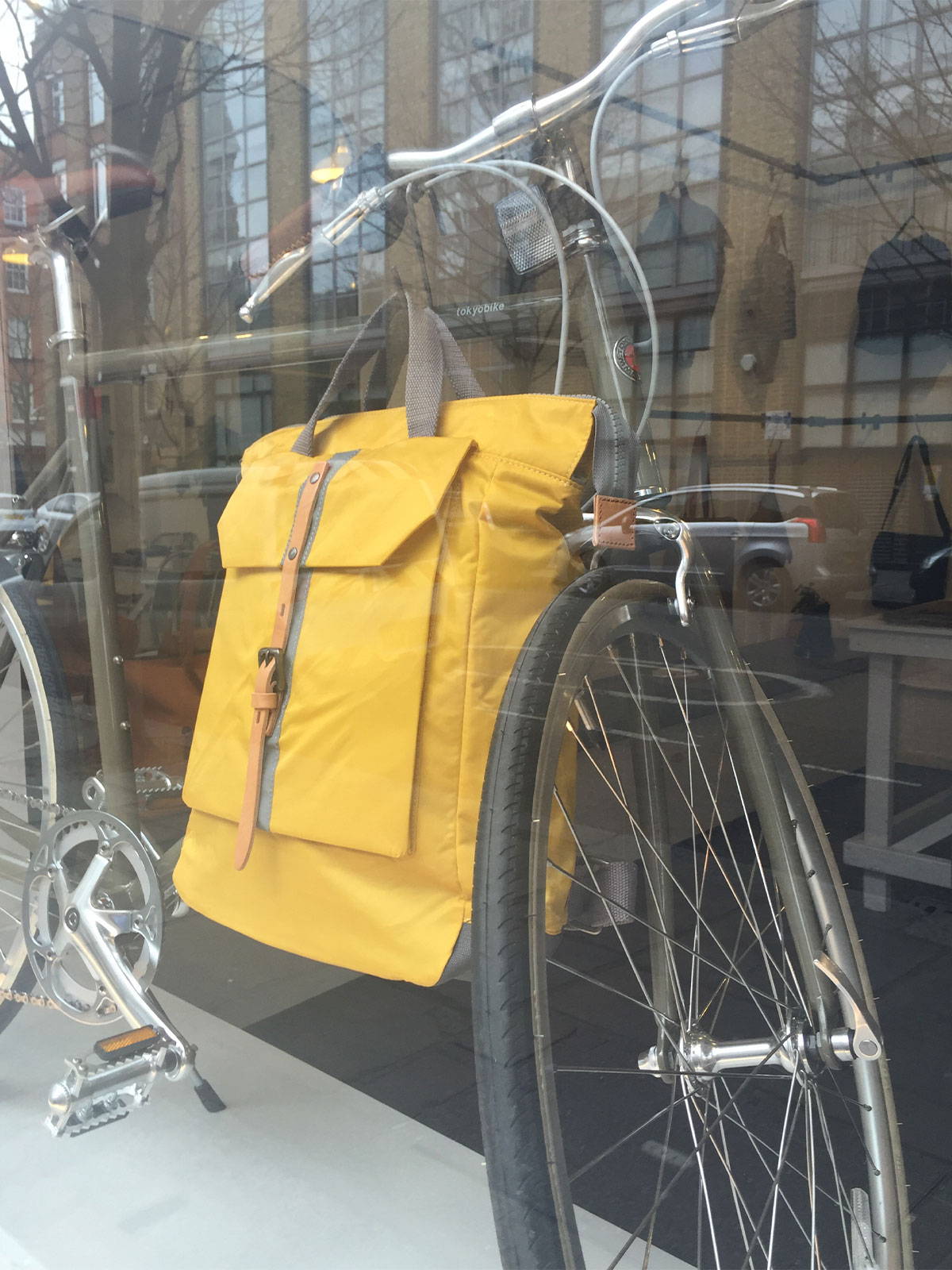 I don't have a basket or any paniers on my bike and tend to use one of our backpacks. I have 3 different Hoy backpacks and using a red one at the moment. The Pendle crossbody is great when there's less to carry. Last week I gave my 2019 sheer Frank a few outings too!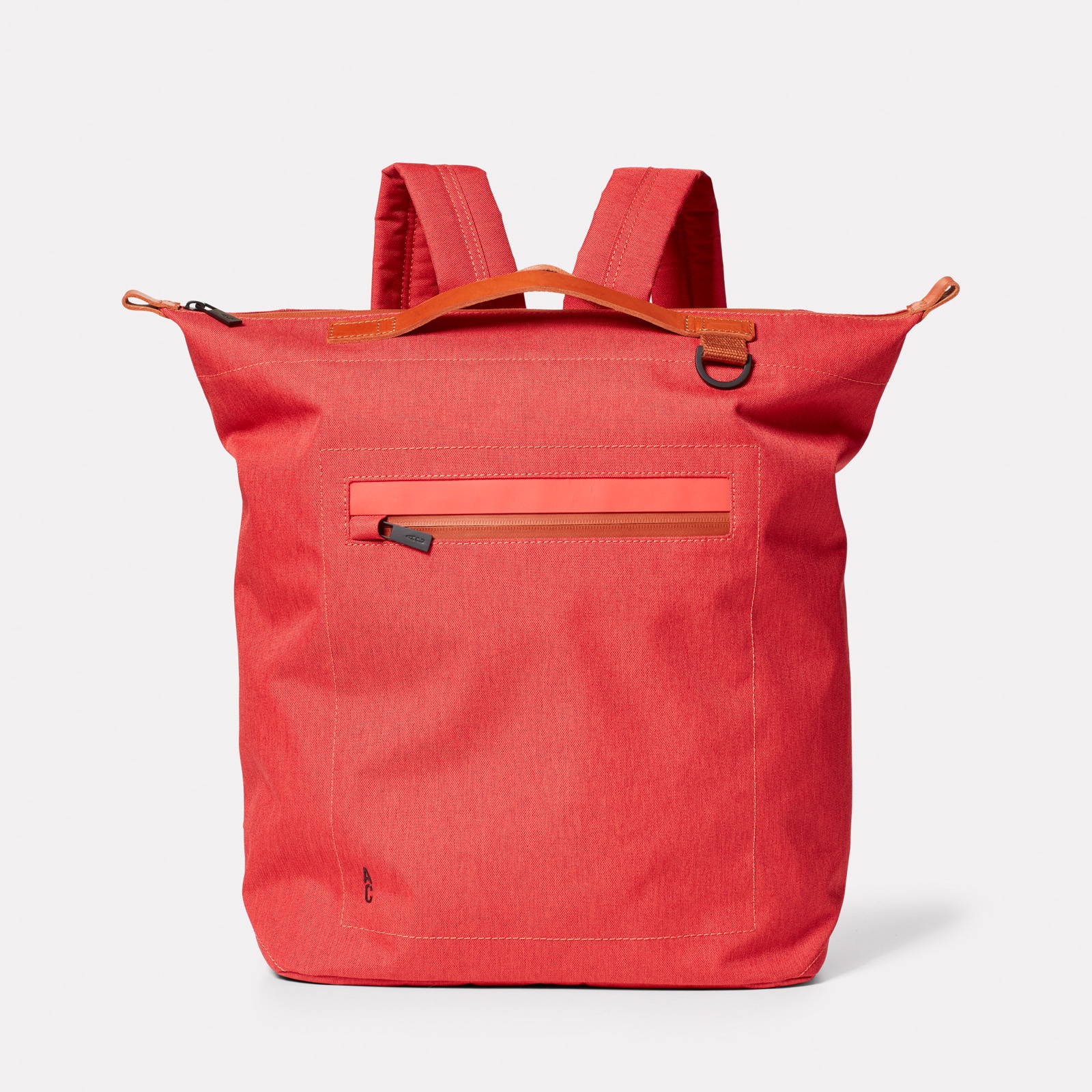 Other Modes of Transport?
I use public transport quite a lot, but lockdown has really reignited my passion for cycling. I also have a tendency to run a little late for things and buses and tubes don't help with that, plus they seem daunting right now. I love that with a bike, you know how much time it will take to reach your destination and can get there crowd and hassle free, You also get to see and rediscover a lot of new things along the way.