Yorkshire Sculpture Park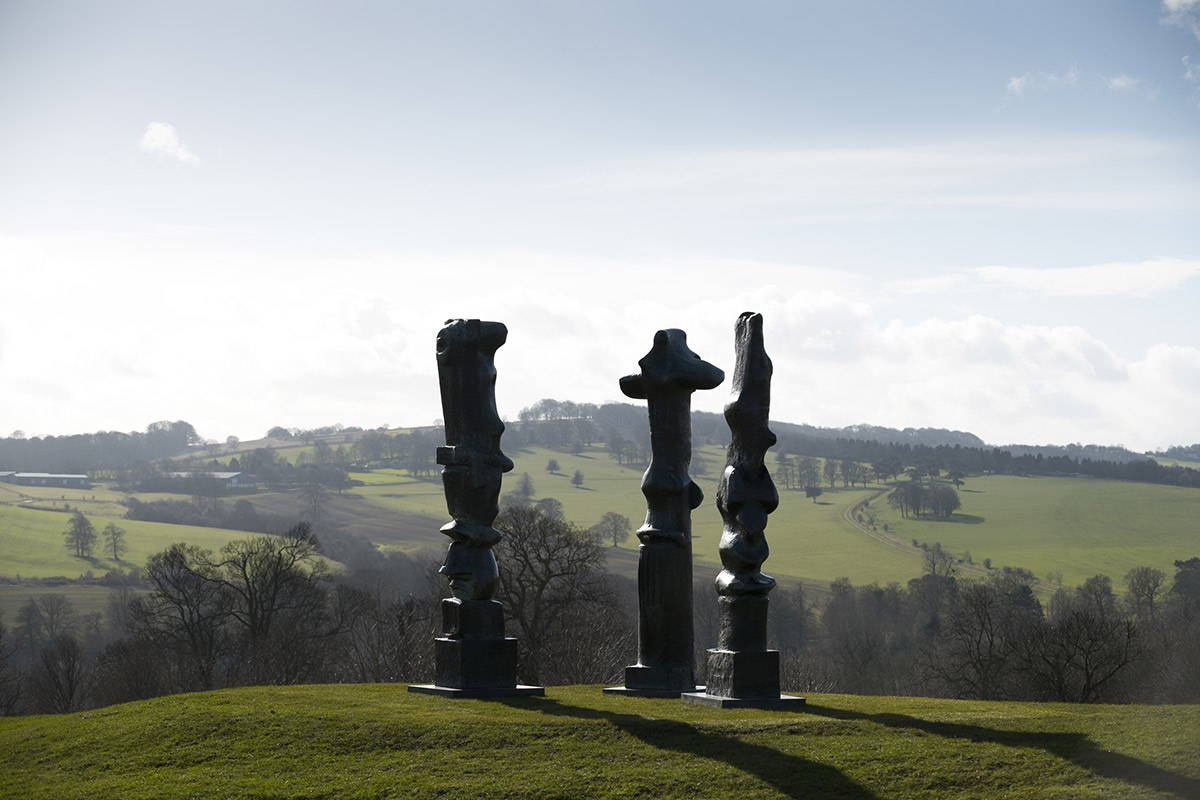 Henry Moore, Upright Motives - No. 1 Glenkiln Cross; No. 2; No. 7, 1955-56. Courtesy the Henry Moore Foundation. Photo © Jonty Wilde, courtesy Yorkshire Sculpture Park
AC founder Alison Lloyd has gone back to her Yorkshire roots and designed an exclusive range of bags for the Yorkshire Sculpture Park. Set in 500 acres of beautiful parkland, YSP is an open-air gallery in West Bretton near Wakefield in West Yorkshire, showing works by British and international artists, including Henry Moore and Barbara Hepworth. A great day out.
Ally and YSP logged on to swap a few thoughts and ideas on the Park and the new shop offering.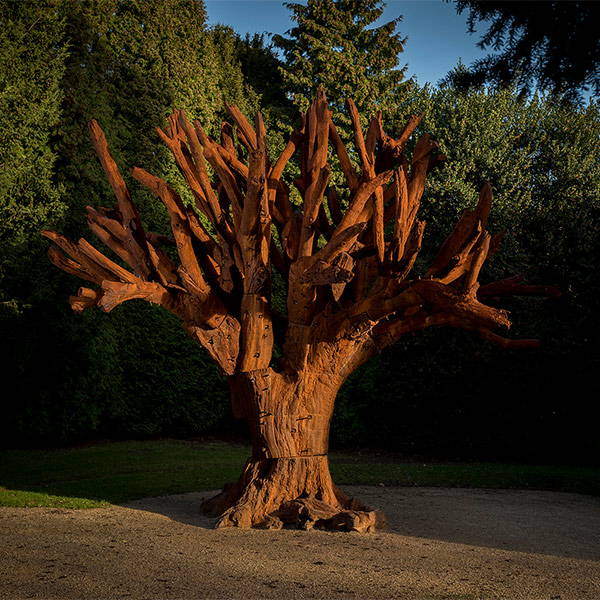 Ai Weiwei, Iron Tree, 2013. Courtesy Private Lender. Photo © Jonty Wilde, courtesy Yorkshire Sculpture Park
AC: Such an obvious question, but is there/are there works in the Park that are your firm favourites?
YSP: Having worked at YSP for a little over 20 years, I've seen a lot of sculptures arrive and look truly spectacular in the landscape. However, the piece that really resonates with me is Bob and Roberta Smith's All Schools Should be Art Schools. I know what a difference going to art school made to me, and I think everyone should be able to access the best art education if they choose to. If I had the chance I'd like to return to education and experience the tremendous range of facilities and wealth of knowledge all over again.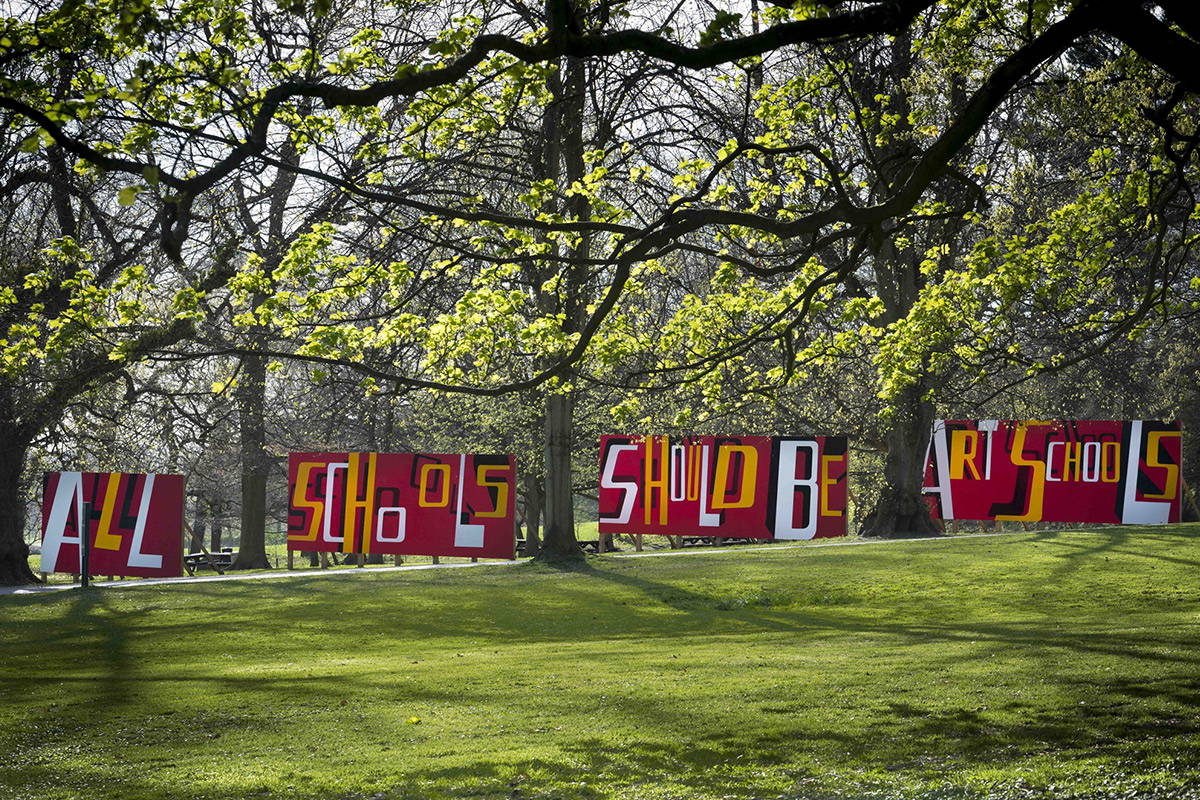 Bob and Roberta Smith, All Schools Should be Art Schools, 2017. Photo © Jonty Wilde, courtesy Yorkshire Sculpture Park
AC: How many works in the Park are permanent and what is your relationship with them? What are the emotions like in new arrivals/exhibitions? 
YSP: There are around 80 sculptures and installations to discover in the open air. The collection comprises long and short-term loans, gifts from artists and individuals and site-specific commissions. New exhibitions are such a joy to experience. Working in retail means I often get to work with the artist on bespoke merchandise, limited edition prints or artworks, and developing a relationship with that person is so important. I always think that to make a truly great product or exhibition of work, you need to have a mutual respect and understanding with each artist you work with. Prior to the opening of one of YSP's retail exhibitions, I am generally so excited that I don't sleep for days!
AC: Given that you are a gallery with a primarily outdoor focus, has COVID-19 seen a revived interest in the Park, and how does the Party of 6 Rule impact things? 
YSP: During lockdown it became clear that people really missed YSP and the unique combination of landscape, heritage and art. We are constantly adapting to guidance as it is updated. We are signed up to the COVID-19 Good to Go kitemark and have invested in COVID-secure one-way systems, signage, and hand sanitising systems to ensure visitors are as safe as they can be onsite. We are fortunate to have a huge, open-air offer that can still be accessed when many other places cannot.
Jonathan Borofsky, Molecule Man 1+1+1, 1990. Courtesy The Frank Cohen Collection and YSP. Photo © Jonty Wilde, courtesy Yorkshire Sculpture Park
AC: The Great Northern Divide - do you think that people fail to look beyond London to see great art? 
YSP: YSP is an internationally-significant organisation with local relevance. We are the largest sculpture park in Europe and one of the largest in the world. The artistic programme at YSP has featured artists from over 40 different countries. We have a reputation as being a global leader in our field. Our influence and impact are reflected in the work we undertake across the world, including in Ukraine, Iraq and South Africa. We know our visitors travel from across the UK and internationally to visit YSP. 
AC: How is the Park funded? 
YSP: YSP generates 80% of its funding per year. We do this through our learning programme, retail, catering and hospitality, car parking, and fundraising. YSP also receives core funding from Arts Council England and is a National Portfolio Organisation, and an accredited museum and gallery.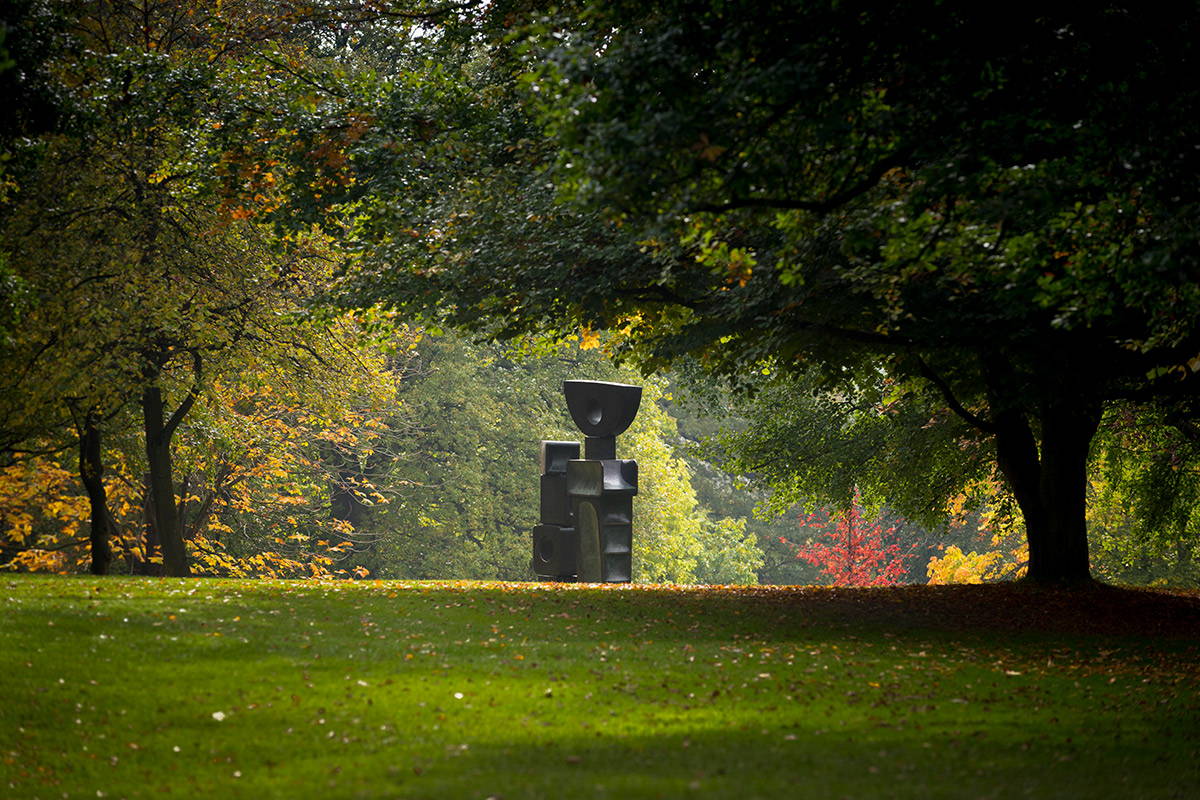 Barbara Hepworth, The Family of Man, 1970. Lent by the Hepworth Estate. © Bowness, Hepworth Estate. Photo © Jonty Wilde, courtesy Yorkshire Sculpture Park
AC: I love the shop and could buy up an awful lot of it. We were thrilled to collaborate on a bag collection with you. What is the ethos of the shop and how do you think the retail experience influences the visitor experience today? 
YSP: Our ethos is simple: we look to offer our customers affordable, quality products with a keen emphasis on design, craftsmanship and style. Wherever possible, we work with British industries, sourcing products for longevity rather than short-term fashion trends. We pride ourselves in knowing our customers respond to this, as they're able to enjoy a walk in beautiful 18th century landscape, and then visit the shops for gifts and treats. At this difficult time, being able to spend time outdoors and visit YSP safely makes a huge difference to people.
AC: The zip pulls on our AC X YSP bags were inspired by the steel walkway at the entrance to the visitor centre. How did that come about and who made it?
The Bretton Estate has been home to Yorkshire Sculpture Park since 1977. The Walk of Art was created in 2002 to celebrate YSP's 25th birthday and to mark the opening of the visitor centre. The dramatic, steel Walk of Art was designed by sculptor Gordon Young, and immortalises the names of our supporters for them to be enjoyed by future generations.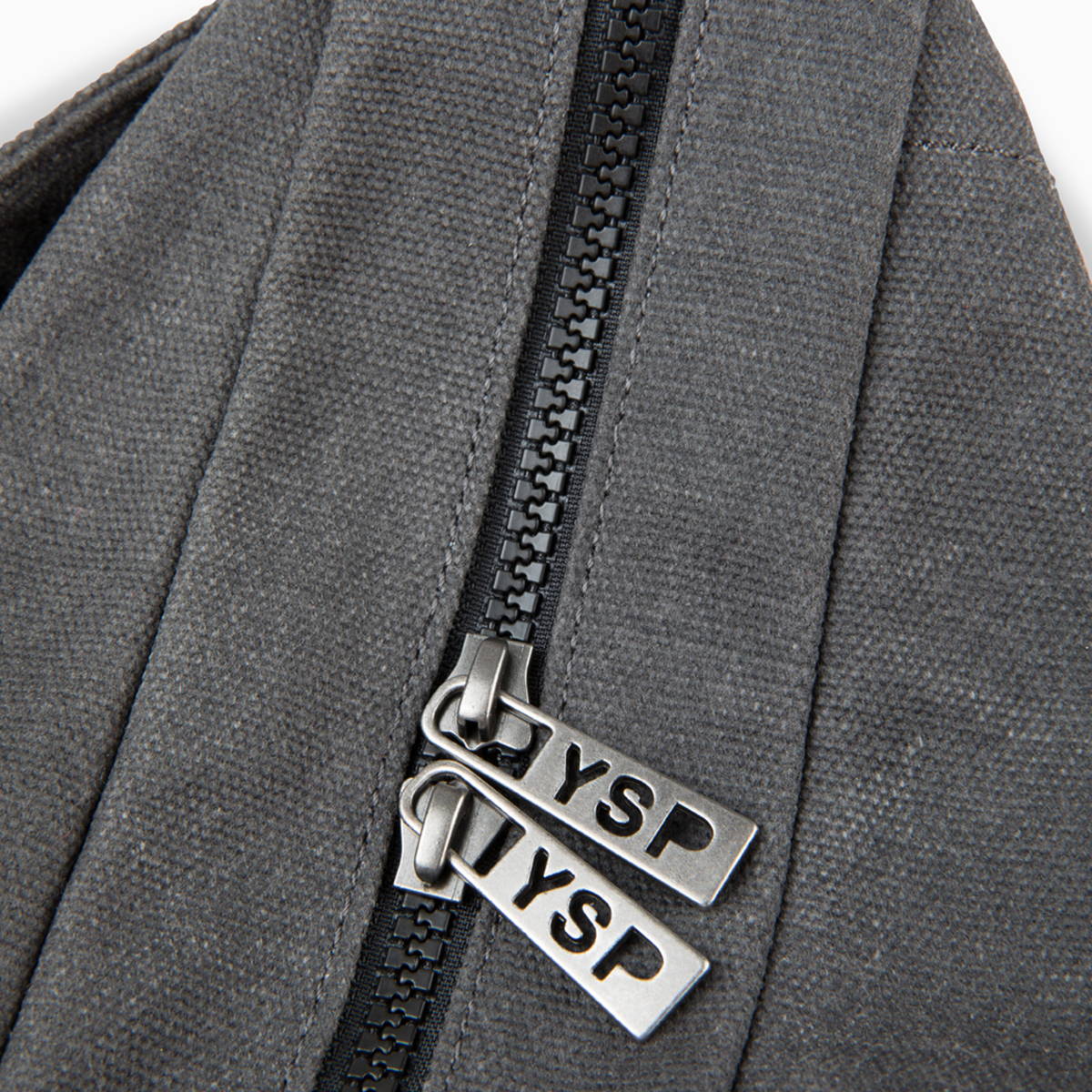 Due to the popularity of the original Walk of Art, YSP and Gordon Young collaborated again with the Walk of Art 2 to mark the opening of The Weston – YSP's new gallery, restaurant and shop – in 2019.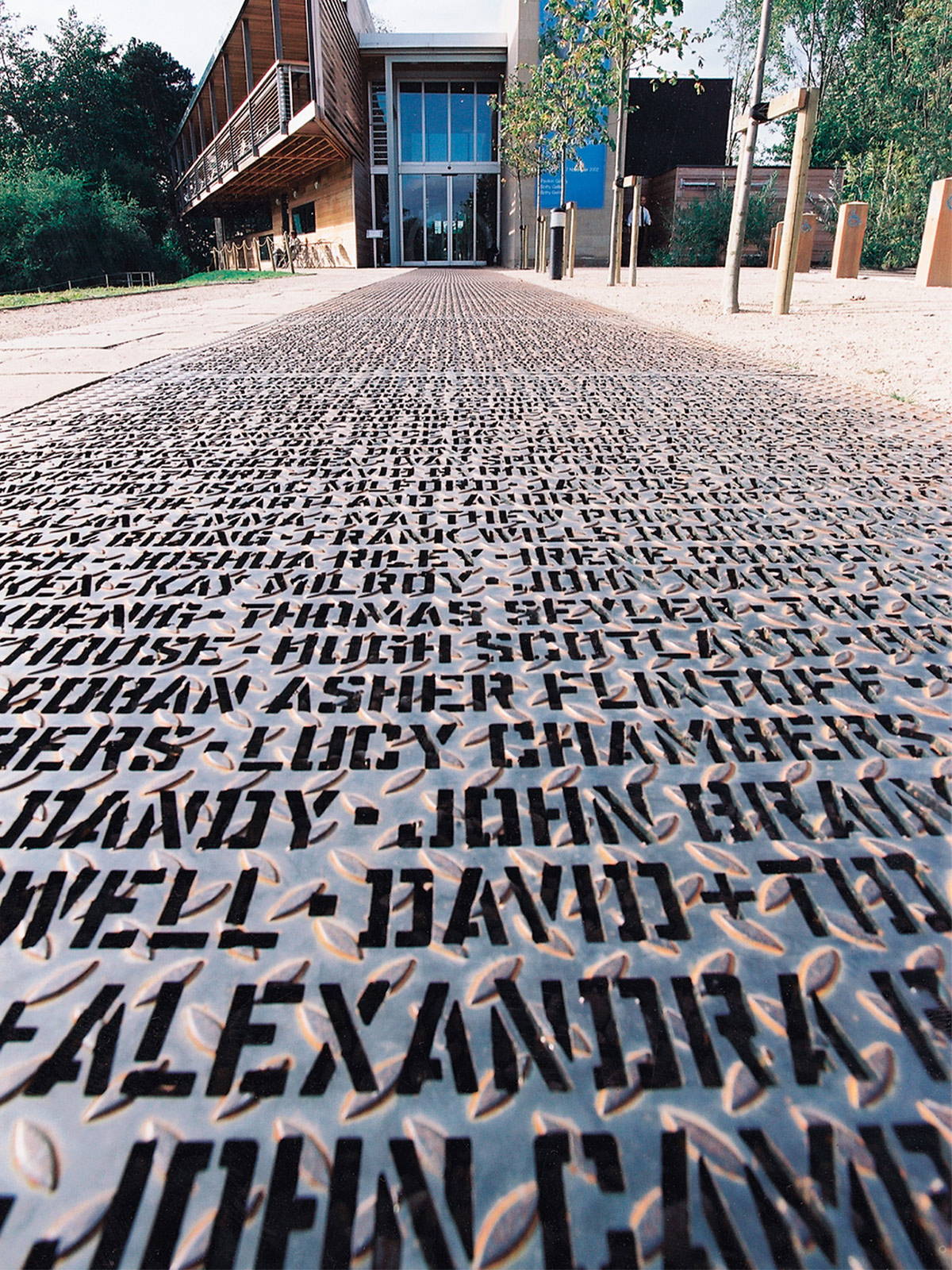 For further details about the Walk of Art 2, click here.
AC: Is the Park managed by both a team of gardeners and conservators? Do they work closely together and share a mutual understanding of both the visual and environmental panorama of the Park?
YSP: YSP's work is only made possible by a highly experienced and dedicated team of colleagues and volunteers, including people who care for the landscape and art technicians who install around 2,000 artworks every year, ranging from very delicate works on paper to huge bronze sculptures that require precision movement by crane. We are also unusual in being a habitat for many creatures and plants, including some that are protected such as Great Crested Newts. All of this needs to be considered when we're deciding locations for artwork and when we undertake work.
YSP: Ally, there is a lot of great creative work in your campaigns and visual imagery for Ally Capellino, conceived and created by you. Were you very creative growing up?
AC: I think I started quite young. I still very distinctly remember my favourite colour combo on a pencil that had a different colour at either end. It was apple green with a sort of coral at the other end. I was into art at school and decided to follow that through by going to art college.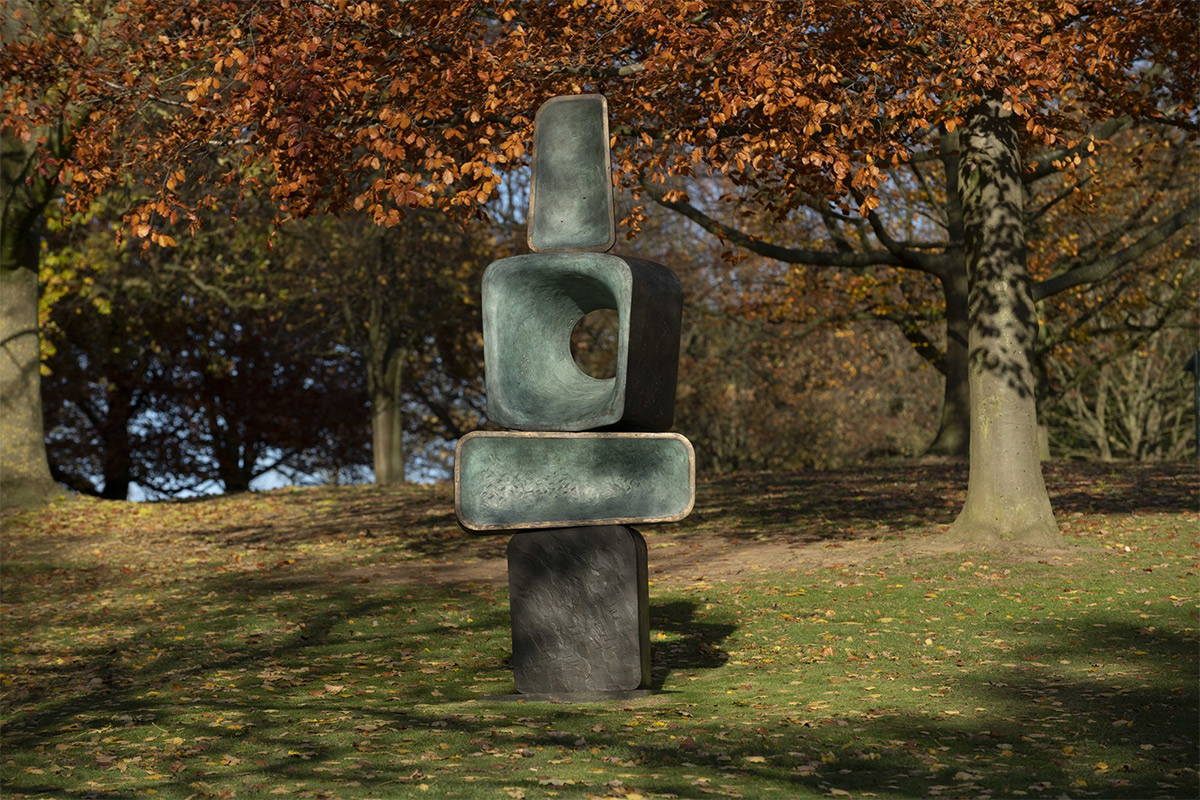 Barbara Hepworth, The Family of Man, 1970. Lent by the Hepworth Estate. © Bowness, Hepworth Estate. Photo © Jonty Wilde, courtesy Yorkshire Sculpture Park
YSP: Were you familiar with YSP before our collaboration?
AC: Yes. I remember first going there in around 2005 or 2006. We went with my kids and Mum and Dad. I can remember walking across the land and visiting the James Turrell exhibition that was on in the Underground Gallery. I remember loving how the room was gradually revealed as your eyes tried to get accustomed to the darkness. My Mum thought it was "a bloody waste of time". I remember also being impressed by a huge Yew hedge.
YSP: If you were a sculptor, what would your medium be? What scale do you imagine you might work in? 
AC: I don't think I'd restrict myself to any one medium. I am a bit of a sculptor already, but mainly just repurposing stuff I find: wood, plastic bottles, paper, stones, bits of furniture – whatever. If I could go big – I would.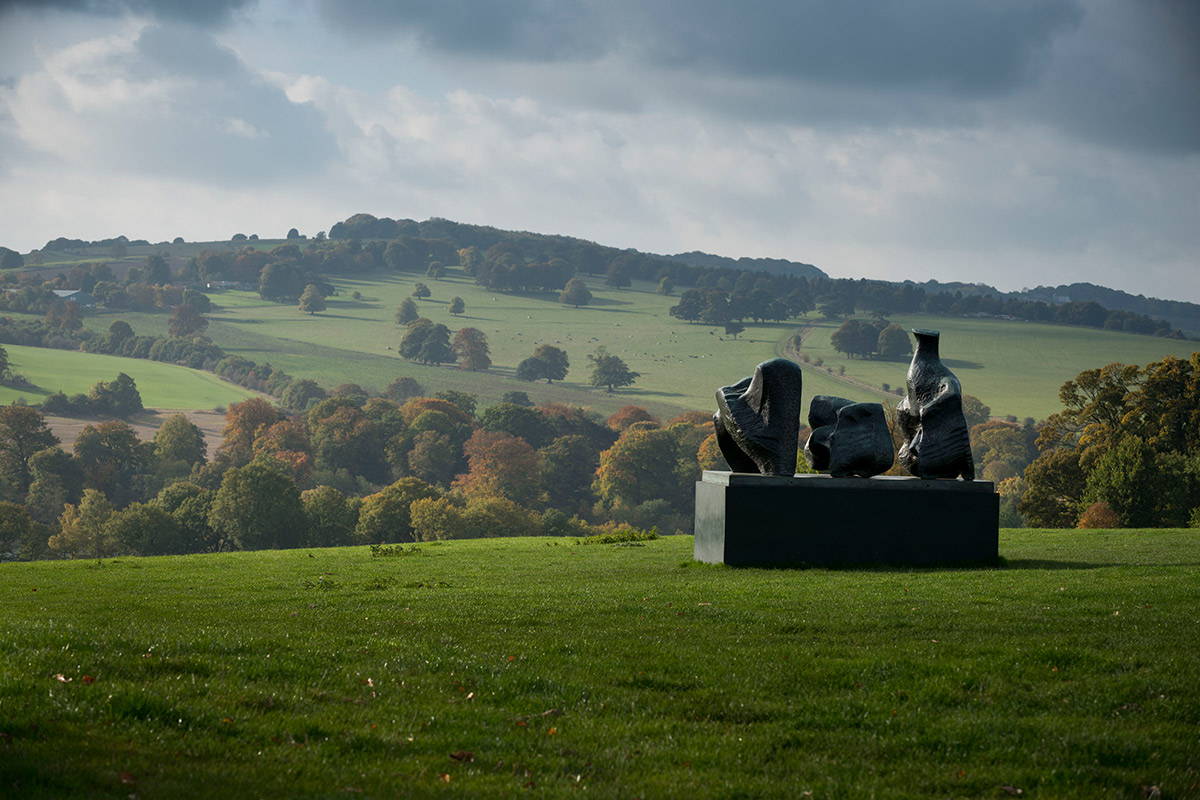 Henry Moore, Three Piece Reclining Figure No. 1, 1961-2. Courtesy Tate and YSP. Reproduced by permission of The Henry Moore Foundation. Photo © Jonty Wilde, courtesy Yorkshire Sculpture Park (5)
YSP: What are the key components of every AC bag? 
AC: Ooh, good interesting materials and a size that works – usually pockets are involved too.
YSP: Do you pack light or heavy and update each season, or keep using favourites from past collections? What is the oldest bag you use? 
AC: Oh, I never chuck anything away. I don't necessarily go with the current season, although I can often be found using a sample for a future collection, as I like to road test things first. I love to pick up an oldie that's lying around as I tend to see them in a new light. I guess the one that looks the oldest is a Freddie that's seen a lot of service. It's been on every weekend away as well as across India. But I have a cache of bags that I can draw on.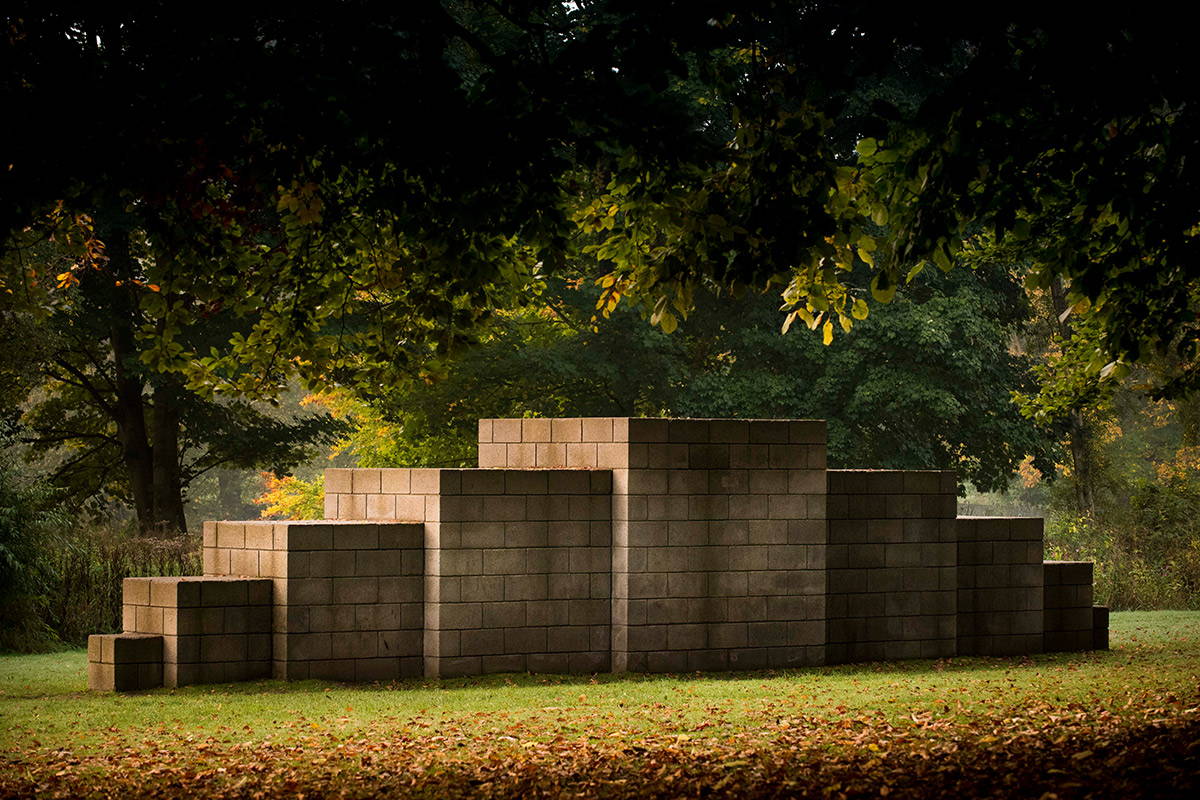 Sol LeWitt, 123454321, 1993. Photo © Jonty Wilde, courtesy Yorkshire Sculpture Park
YSP: What is your favourite London gallery? How do you use the space? 
AC: Well, that is quite tough as it depends on the exhibition, but Tate Modern is definitely the one I go to the most and I love the members' room in the new building.
YSP: How have artists influenced your work?
AC: Deeply, profoundly and inevitably, whether it be through colour, scale, texture, humour, escapism or structure.