What's Your Bag: Penny Martin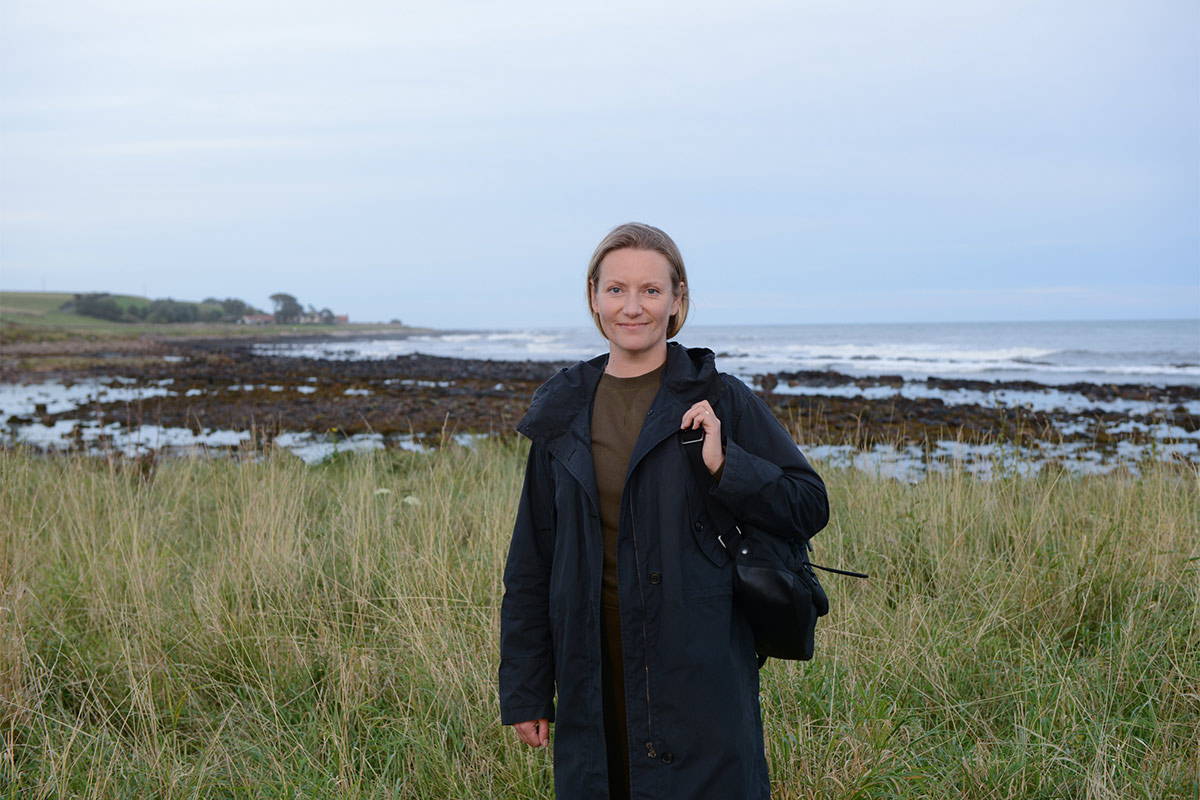 Penny Martin is a compelling force of nature and editor-in-chief of The Gentlewoman. She splits her time between London and her Scottish home in the East Neuk.
Penny wears multiple hats with confidence and ease, as an editor, writer and curator and influencer in the world of arts. She is co-founder and editor-in-chief of The Gentlewoman, the cult magazine which celebrates modern women of style and purpose, and is a trustee for National Trust for Scotland, as well as a member of the development committee of Studio Voltaire. She also finds time to curate exhibitions including at The Photographer's Gallery. Previously, Penny was editor-in-chief of Nick Knight's boundary-breaking art and fashion website SHOWstudio. Here, she shares with us her regular coastal walk and birdwatching spots.
The East Neuk – "neuk" being the nook – is bounded by sea on three sides, with the Fife Coastal Path running along the edge of the Firth of Forth, facing across to Edinburgh and the North Sea. The area has a wild spirit and is open to the  elements, where a few  seasons can pass in  one day. It has a rich  history of pirates and pirate catching, and trade across the sea to Holland and beyond.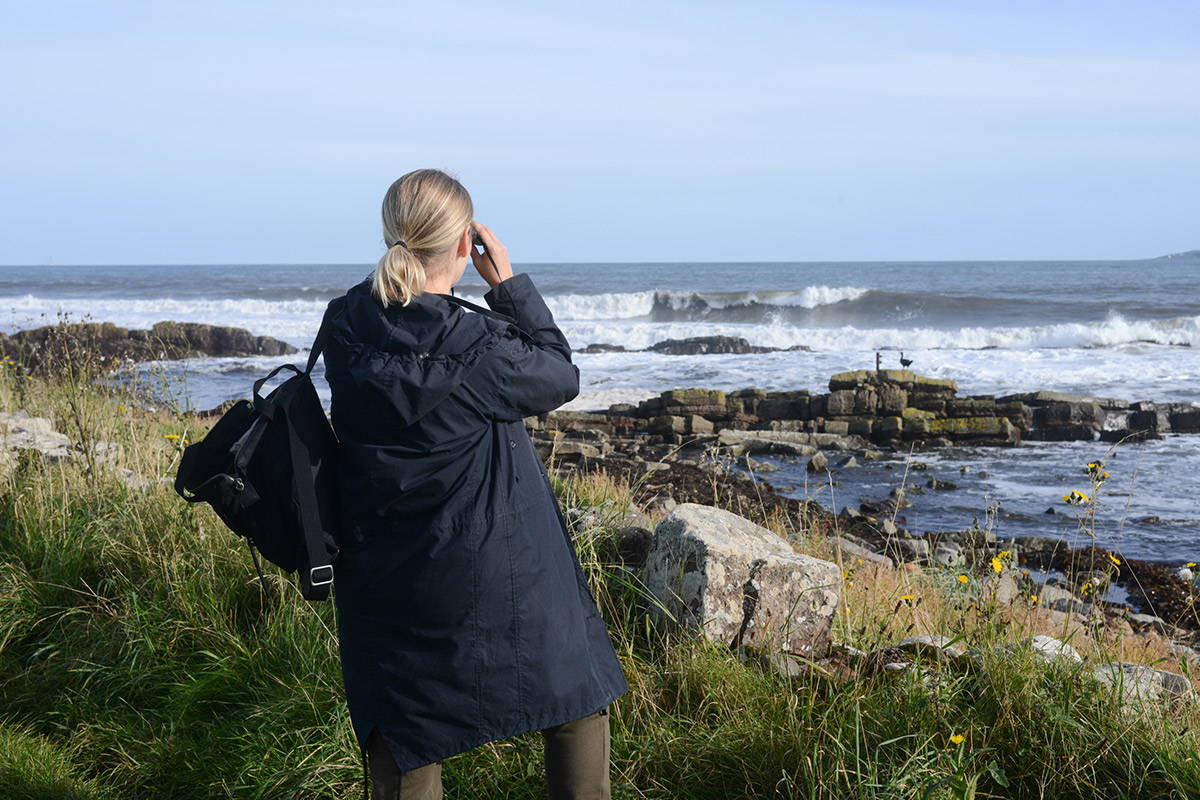 You're just back from Venice; how do you feel kicking off your city shoes and pulling on your walking boots when you return to the East Neuk of Fife?
Well, the film festival wasn't as carefree as usual this time, with all the health restrictions, so I must say, I was visualising my regular after-dinner walk to the Caiplie Caves more than ever before on the plane home. That and trying to ignore that the artist Ai Weiwei, actors Vanessa Kirby and Katherine Waterston, and the prima ballerina Francesca Hayward were all on my flight!
The first proper walk I took, though, was in Braemar, as my husband and I had a couple of days in Aberdeenshire before relaxing back in Fife. Though I'm a trustee of the National Trust for Scotland, I still haven't seen a good number of its properties (there are quite a few) so I was keen to visit Crathes and Craigievar castles, as well the amazing Linn of Dee at Marr Lodge. Crathes particularly blew my mind.
Living between London and the East Neuk, which do you consider your true home?
That's a question I'm always asking myself and other people who live "abroad". I've decided that the answer is the one you'd mean if you said you were going to spend Christmas "at home" – or where you'd be buried, which for me would be Fife.
In Fife, you live right on the coast, with your garden almost teetering into the sea. Do you get pangs for the effect of negative ions from the waves to pep you up if you've been away for some time?
It's true, I can get a bit pent up if I've been in the city for too long. Even in Ealing, where I live in West London, I need to see the water quite frequently. So it's lucky there are plenty 18th-century parks with ponds there and an amazing river walk with some fabulous swans.
What birds soar and swoop around your sea garden?
Over the sea wall, there are cormorants and a heron; I watch it keeping them in order from the window above my desk. They make quite a prehistoric silhouette along the rocks, which are known as the Sorlands. Inside, I've got seagulls the size of small dogs and twice as fierce, plus wood pigeons that make their nests from scraps they tear off the Lambs Ears in the garden, which aren't growing too well as a result. I saw a robin this morning, or rather heard it first, singing its heart out. They've all been joined by a lot of butterflies this summer – more than I've seen in years – and lots and lots of bees. A peregrine falcon is rumoured, but I've never seen it.
Have you got a favourite bird from you travels and walks?
Five miles out to sea, the May Island is home to a community of puffins and late April, early May is when the pufflings hatch. I made a note to get over there on a boat named the May Princess this year but COVID prevented it. It's my ambition for 2021.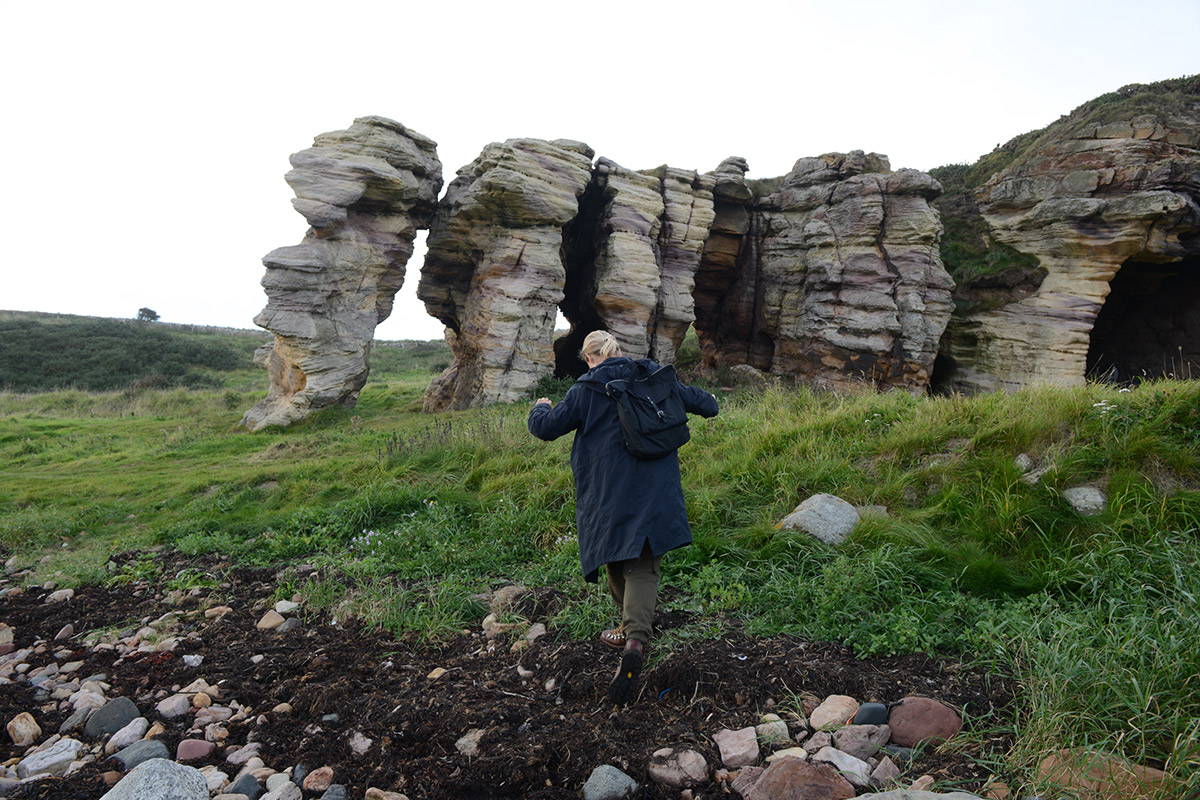 What can you tell us about the local buildings and landscape?
My house is on the Fife Coastal Path – a footpath that stretches 187 kilometres around the county's edge. I'm in Cellardyke, which in the 19th century was at the centre of the herring fishing industry in Scotland. The fish scales that coated its sea walls earned the place its name: "siller (or silver) dyke". It's now a popular filming location as from a certain angle, it's largely unchanged since then – the crow-stepped gables of its houses, many of which have external staircases to their front doors, making it look like the quintessential Victorian fishing village, as seen in the film Mr Jones last year.
Who would be your fantasy walking companion along the Fife Coastal Path?
At the moment I spend endless hours on Zoom calls, so to be honest, it's a rare treat to run it alone! But I do owe Tilda Swinton a seaside walk. When I interviewed her for The Gentlewoman in 2011, she took me down her local beach, the Culbin Sands, and encouraged me to jump over a burn, which I didn't quite clear, soaking my feet. So, maybe Tilda would like to try the Dreel Burn with me!
There's not just an abundance of fresh, sea air in the East Neuk, but also a strong community and can-do attitude. What pulled you back?
Well, I'd never lived here full time, prior to 2018. I was brought up nine miles down the road in St Andrews; by the time my parents moved to Anstruther, the adjoining town in 1993, I was already at university in Glasgow. In many ways, therefore, this is a new adventure for my husband and me. My family has seen the place really come to life since the 1990s: it's all lifeboat galas, film clubs in the townhall and amazing, amazing local produce – great restaurants. So while I was pretty sure it would be good spending half of our time here, I hadn't reckoned on it being this good. One of the few upsides of this "difficult year" has been the chance to give living here a proper go; I'm pretty sure the mental clarity living here provides was a big part of making a magazine under lockdown possible. I've never been so productive!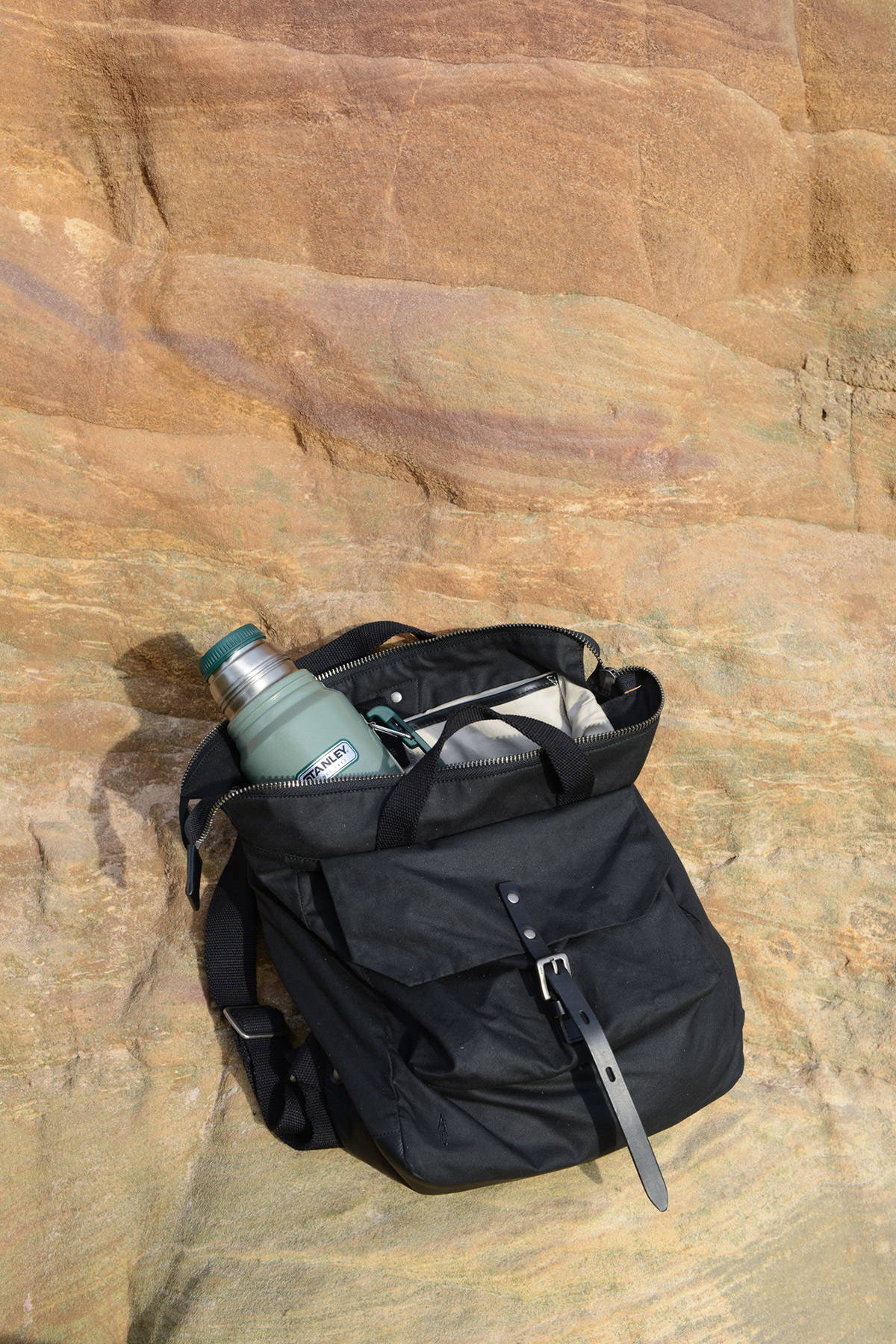 Why did you choose the Frances backpack?
My husband Barry hates backpacks with a passion, on account of how annoying people wearing them on the London Underground can be – unwittingly smacking the bag into you as they turn around. So, now that we're freed from the daily commute, at last the coast is clear for me to own a backpack. I've long needed a bag that balances the load between shoulders and doesn't give me RSI: I'm terrible for overloading a handbag or tote. I'm delighted with my new Frances!
What do you look for in a bag?
It needs to be big enough for a book and not so spacious or dark in there that you can't find anything in a hurry.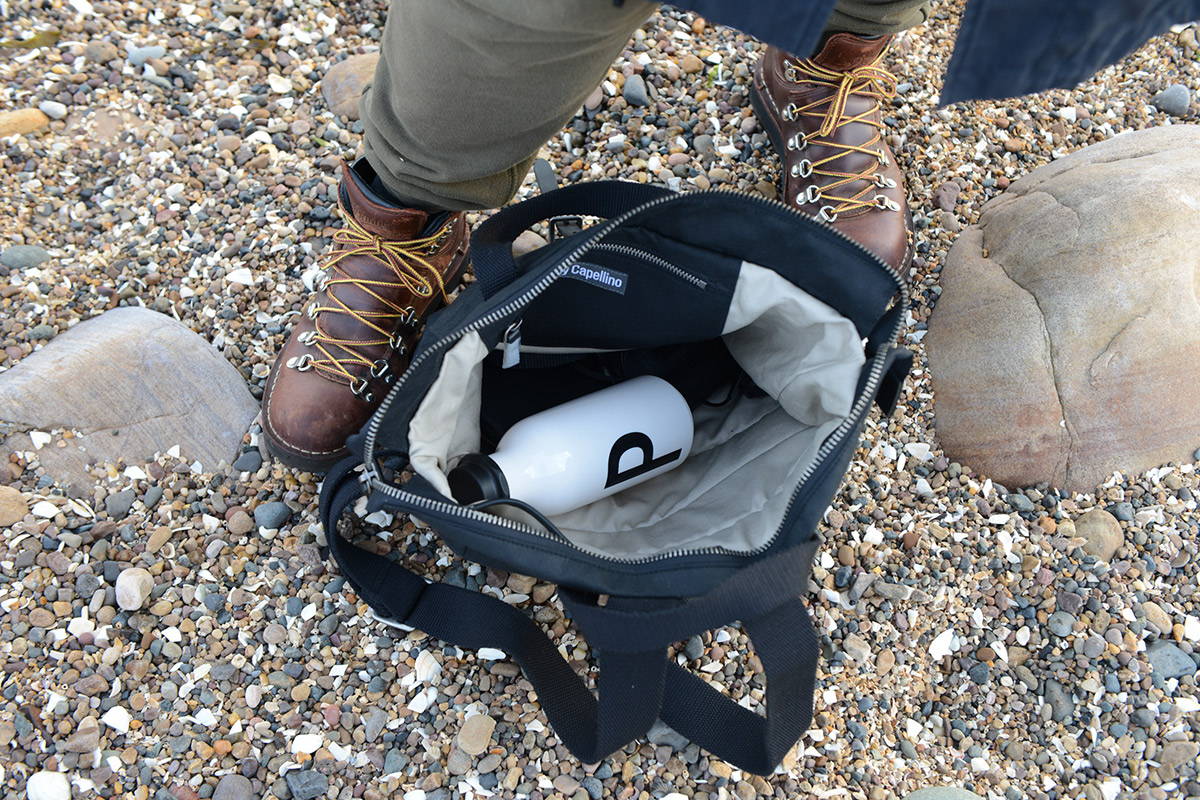 The Gentlewoman has profiled an array of incredible women. Who has really made you stop in your tracks?
That's pretty much the brief – we feature female role models who answer that description: from Agnès Varda, Angela Lansbury and Beyoncé to Cindy Sherman, Margaret Atwood and Zadie Smith. But now that you're asking, I remember attending a big Nike jamboree in New York at the start of this year, a few days before our 21st cover, of the runner Caster Semenya, was about to break, not knowing that she would be in the show. And I have to admit to letting out an involuntary squeal from the front row at the moment she walked by. That's the dream: a cover star who makes you scream in public.
The renovation of Studio Voltaire in Clapham is soon to be completed. Can you tell us some of the highlights of its programme?
The premises might be closed right now but Studio Voltaire never rests! Its amazing nine-metre high public artwork by Dawn Mellor, "George Michael TV Outside", is currently on view in Kingsbury in North London as part of Studio Voltaire's "elsewhere" programming. Its art shop, House of Voltaire, continues to sell works by artists such as Anthea Hamilton, Jeremy Deller, Edmund de Waal, Wolfgang Tillmans and Jenny Holzer online. There's great stuff in there.
Who have been your mentors – people who made you think differently?
Gosh, there has been someone at every single place I have worked. Mary Murphy at the National Museum of Photography, Film & Television taught me to write everything down. The photo historian John Taylor taught me how to write. At least, how to write better! Nick Knight, God, where do I start – instilled in me to never stop trying. Paul Hetherington at SHOWstudio taught me how to think like a designer while acting as an editor. Jop van Bennekom at Fantastic Man showed me what striving for editorial excellence would take and his co-editor Gert Jonkers taught me that "shame is a very boring emotion." The stylist Simon Foxton has shown me how to survive the fashion world through kindness and humour and the writer Charlotte Cotton, whom I've known since our earliest days as curators, when she was still at the V&A, taught me strategy: she's the cleverest person I know. You see, I'm always looking for mentors because I never want to stop learning.
What's on your podcast list?
You Must Remember This. Always.