Ally Capellino x Aram + Marcus James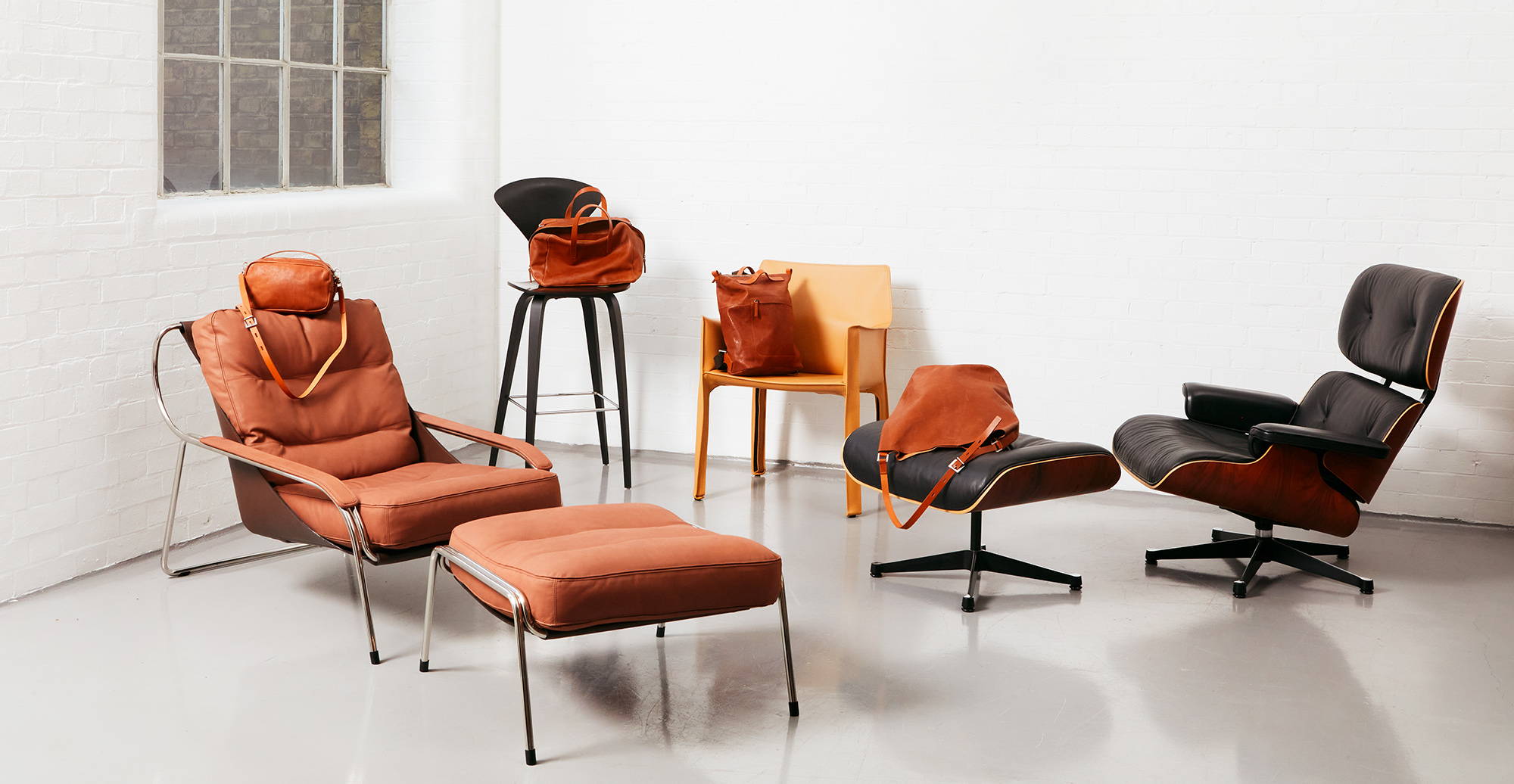 ARAM + ALLY CAPELLINO with MARCUS JAMES
For the fourth and final instalment of our Aram + Ally Capellino Classic Cuts series, we met with artist Marcus James.
Marcus, whose classical fine art training was based around life drawing and nudes, spoke to us about his work and how the logical and mathematical order of classicism remains prominent in contemporary art.
"For me, it's more the concept of timelessness which is important. Something which is relevant now, but which is also going to be relevant in a long period of time as well. " - Marcus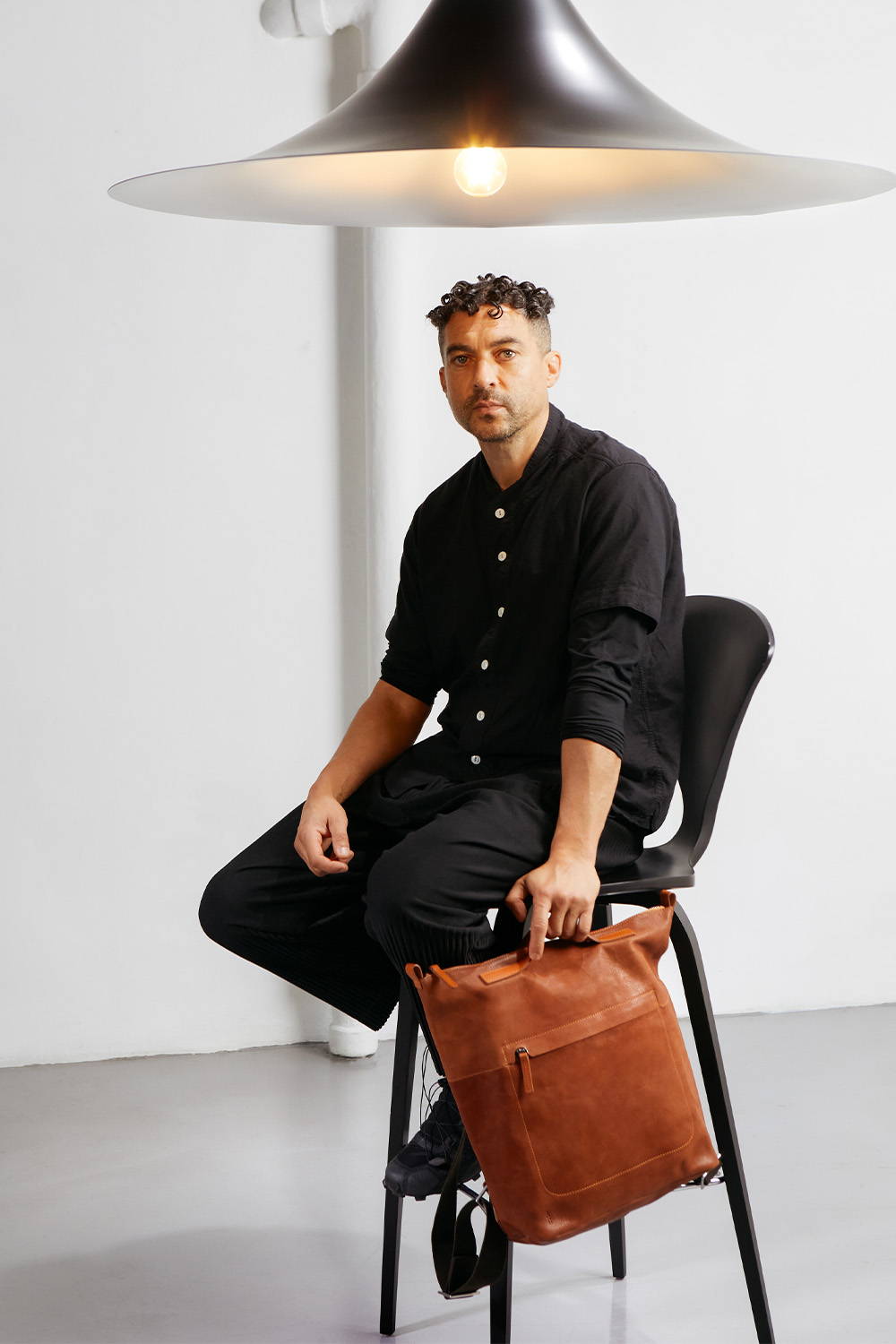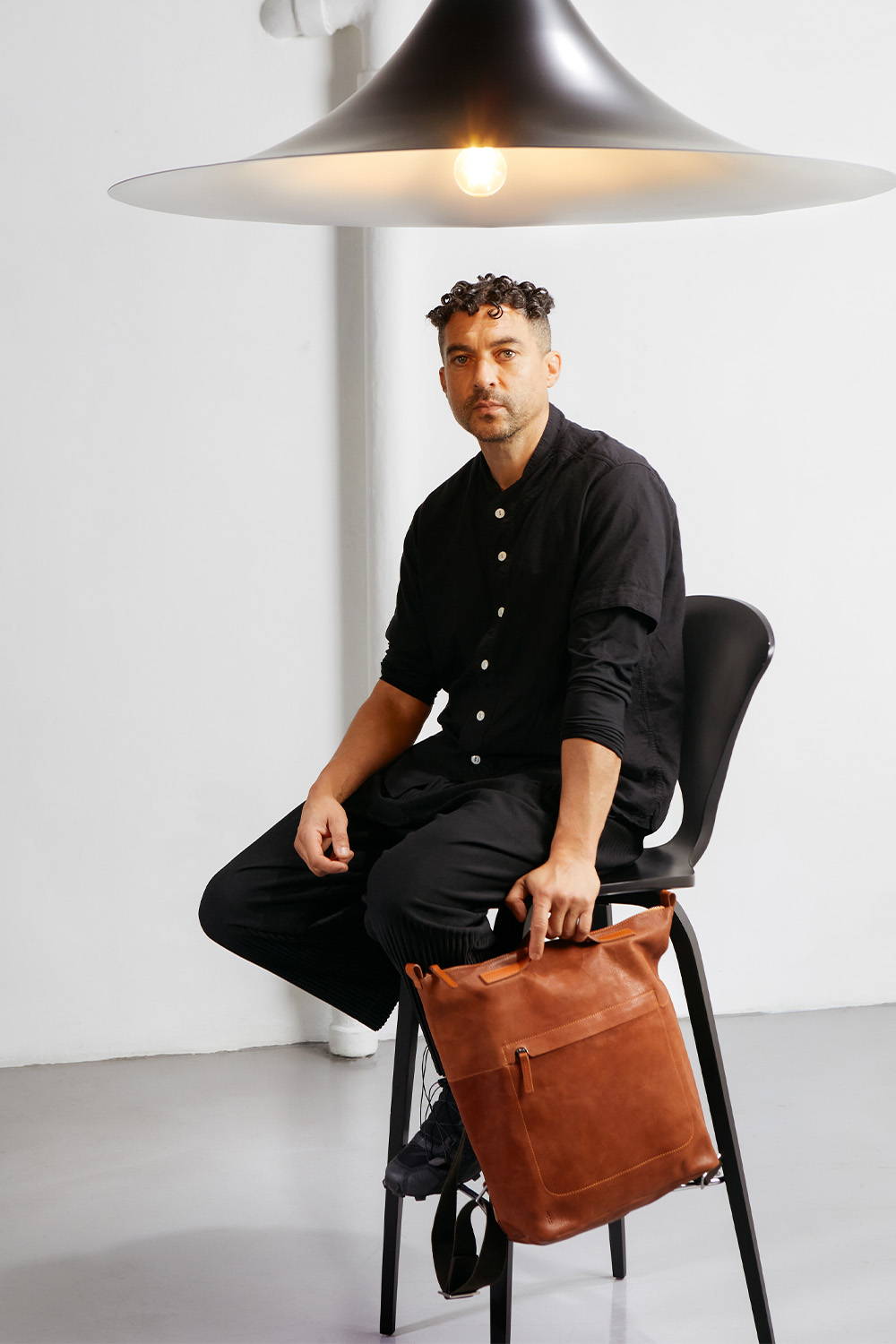 Q: Who or what are your ultimate 'classic' artists, movements or works of art?
A: They're not very obvious ones, in a way, because I'm quite a fan of Le Corbusier who drew a lot from classicism and the Golden Ratio in modernist architecture. I mean, obviously there are certain parts of him which I'm not very into, but I have been quite a fan of his architecture in Paris and Marseilles. During my education, I also got into early Picasso which, again, is more so Neoclassicism. And then there are Henry Moore's early sculptures which make reference to reclining nudes. He did a series on people lying down in tube tunnels during the Blitz and relating that back to similar reclining poses of Greek statues, which I was quite interested in - less the normal route of classicism.
Q: You've had a 'classical' fine art training. How much does it continue to be an influence and how much do you feel you have departed from it?
A: Most of my classical training was based around life drawing and nudes. I spent a year doing anatomy drawing at University College Hospital in the morgue and that really did influence me quite a lot. If you were to look at my work now, you might not be able to tell necessarily, but it was the foundation at the time - definitely! It played a big part.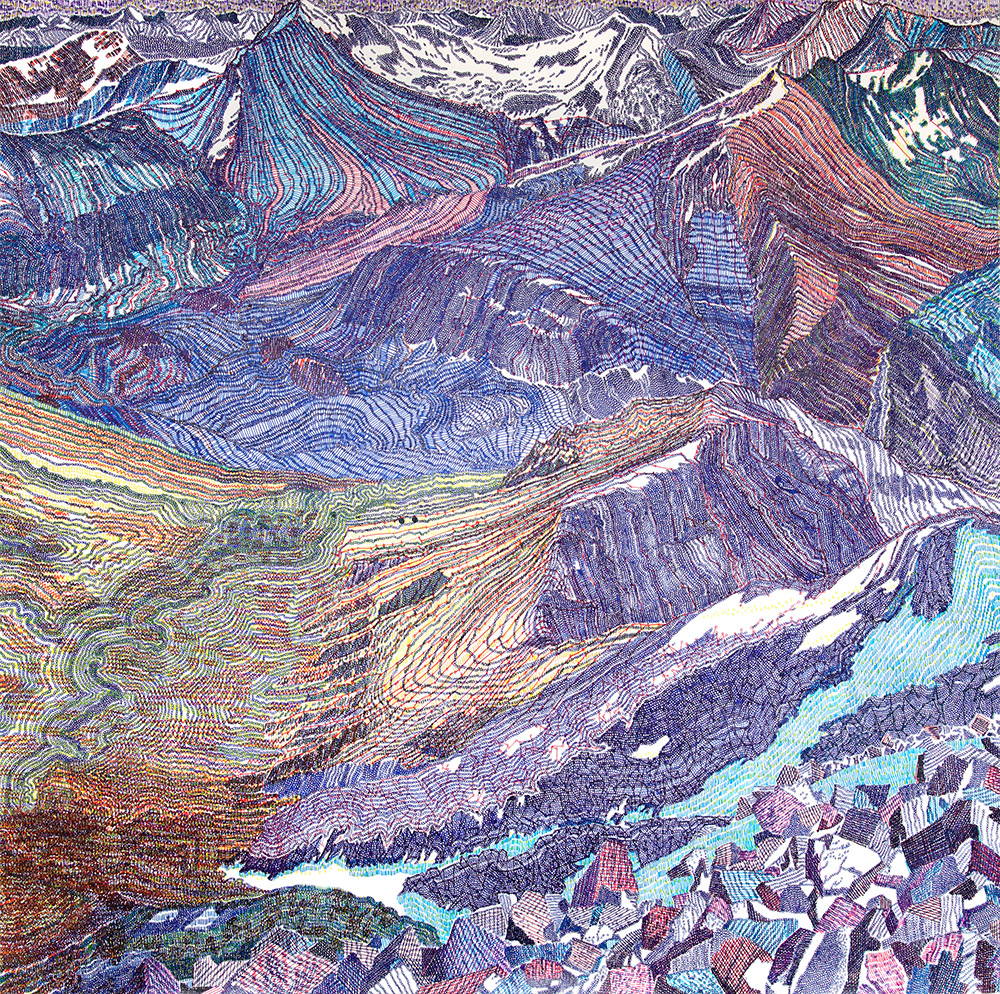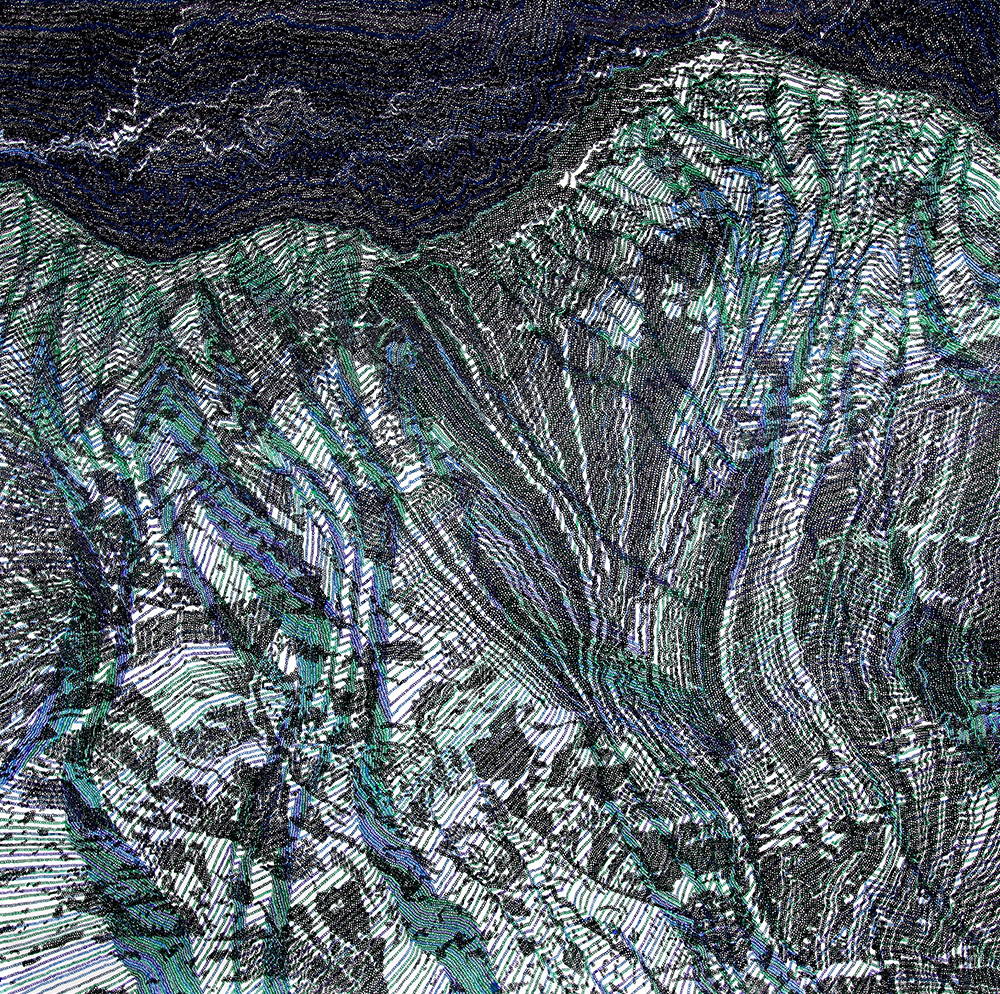 Q: What is the value of having a strong background knowledge of the 'classics' when pushing the boundaries of art?
A: It gives you another language to use, in a way. I don't think you necessarily have to have it, but it definitely broadens your ability to explore your ideas; you might never use it, but it can be important.
Q: Are there any 'classic' techniques, colours or materials that you continue to use within your contemporary practice?
A: Yes. I think, again going back to the use of logic and mathematics in the order of my work, a lot of my drawings are based off of small marks that make up a bigger picture - almost a facsimile of nature which is what they were doing in the classics somewhat anyway. They were trying to see an order and a logic to things.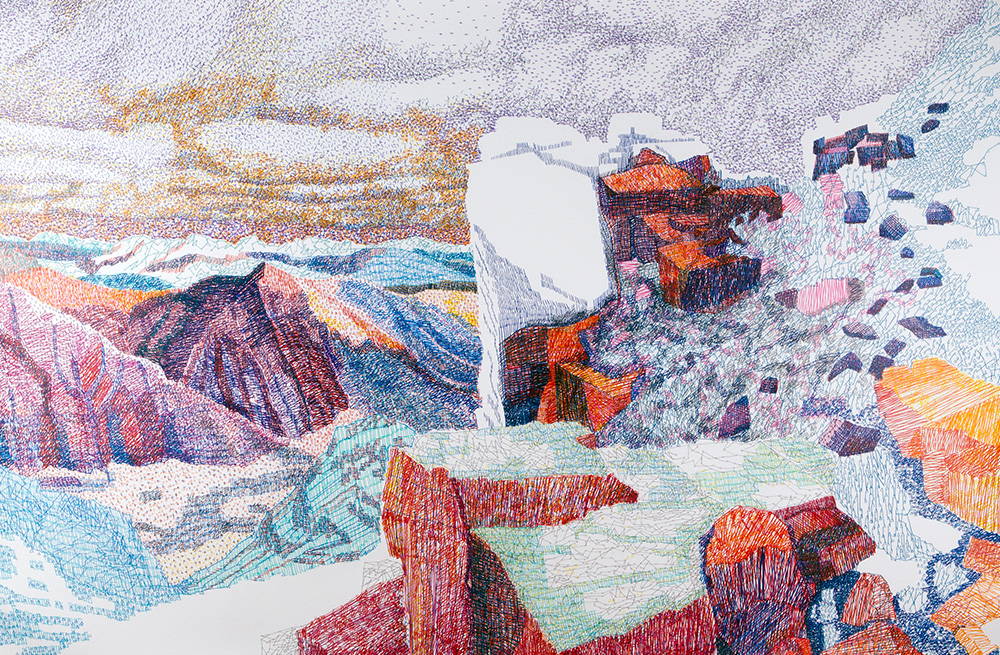 Q: What are your current research and referencing methods?
A: Most of what I do is in response to my surroundings. I'll see something and that will be the stimulus. At the moment, a lot of my research isn't actually based on anything from the past - it's a bit more forward looking, especially looking at different landscapes and the political discourses surrounding those landscapes.
Q: Lastly, how do Ally Capellino and Aram tie in with your personal concept of 'classic'?
A: I definitely see both of them as having a timelessness, which links to the concept of classics - you can definitely see that it's relevant. You can wear and use and sit on their pieces for years to come!